How to Utilize Facebook Ads to Increase eCommerce Sales
The social network holds the second-largest net digital ad revenue share worldwide. (eMarketer)
With two billion monthly active users, it is the biggest social media platform in the world. It's a marketplace wherein brands can connect with 2 billion potential customers.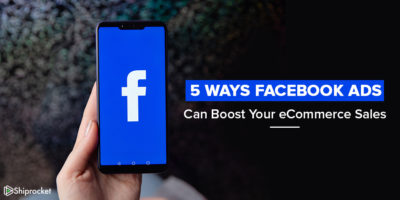 In fact, Facebook drove 18% of all web traffic in 2018 and was the second-highest traffic driver after Google.
One of the best ways to use Facebook for eCommerce sales is through ads. It is a great marketing strategy. Facebook ads, not only aid in boosting exposure but also help to increase loyalty. The unbeatable part is that you can use them at any stage of the sales funnel.
Utilizing Facebook Ads For eCommerce Sales
With Facebook ads, one can attain their goals (greater engagement, followers, sales, or leads) by paying a low price as compared to other forms of advertising. Below given are a few strategies to increase eCommerce sales through Facebook ads: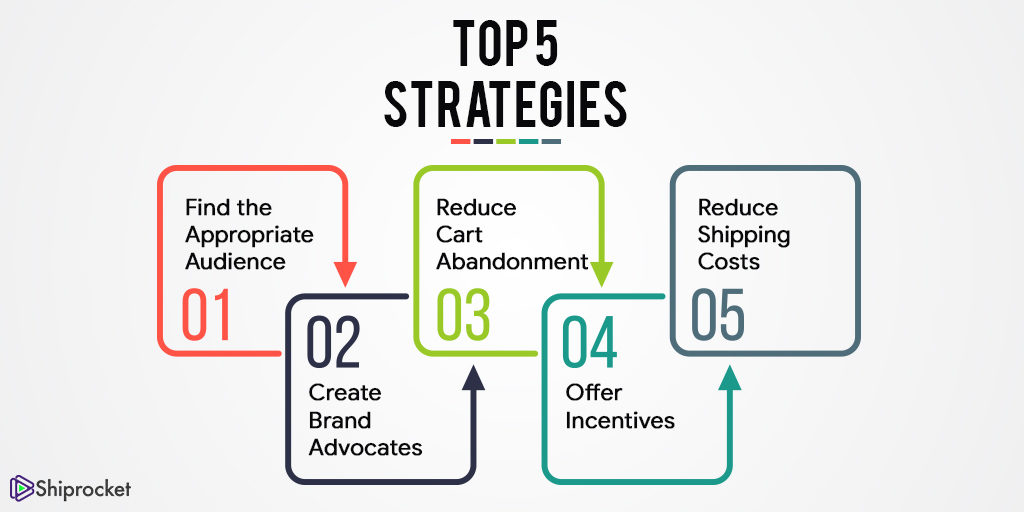 #1. Find the appropriate audience
Most Facebook users use it for the sole purpose of socializing and connecting with others. Only a few categorically use Facebook to make purchases. Hence, the need for finding the appropriate audience arises.
For instance, if you sell men's apparel, you can exclude women from your targets. You can target men living in a particular geographical area. This is important if you have a local eCommerce business. Other filters such as interests can be used to narrow down your audience.
#2. Create brand advocates
Brand advocates are the customers who spread positive words about your brand. If your existing customers are satisfied, they can become your brand advocates in their social circles. You can leverage their testimonials on your Facebook page, use them to run ads, and increase your sales.
To get better results, you can partner with an influencer. Influencers are people who have a large fan base on social platforms. Their followers are eager to know about their views and opinions about products that are related to them. Influencers are a key component of effective advertising.
You can partner with influencers of your niche and ask them to post reviews of your products on their Facebook pages. When their followers see them using your product, they may purchase it as well. Using Facebook ads, you can promote such posts and put them in front of even more people.
#3. Reduce cart abandonment
According to Smart Insights, out of every 100 customers, only about 3-4 customers make a purchase. However, about 15 customers add products to the cart. This is a decent conversion rate. But, to boost the conversion rate, you need to minimize the number of people who desert the carts.
Often, people may need a slight push to make a purchase. It is easier to convert such leads using Facebook ads, which are quite effective at reducing the number of abandoned carts. In your ads, one can ask them if they've forgotten to complete their purchase. Even a photo of the product (that they've left in their carts) can be added as a remainder. Moreover, a link to the products can be added in your ad that encourages them to purchase your products.
Furthermore, Facebook ads can assist you to re-engage people who have abandoned their carts effectively. You can customize your ads and offer discounts as well. An increased amount of discount can be offered to lure people who haven't interacted with your brand for a while.
#4. Offer incentives
With so many businesses advertising their products on Facebook, grabbing users' attention can be a task. Below are a few suggestions:
Best way to overcome it is by offering an incentive. Customers usually protract the action taking process. Even if presented with a great offer, the customers will still wait in the hope that they might come across even a better deal. By a gentle acknowledgment of the consequences of holding off you can push them into taking prompt action. This technique is called urgency.
Offer an irresistible deal. Today, customers are always on the lookout for good deals. Even when customers form strong brand loyalty still they switch brand choices, only when they get an irresistible offer. Thereby, look into the pricing structure of your competitors and then slash down your prices. This should be done by considering the brand value of your eCommerce business.
Referral discounts are a great option too. It is the digital equivalent of word-of-mouthing. This technique helps to convert your loyal customers into brand advocates. Send emails, post blogs or share on your website. Acquaint your users of the double sided referral program that's in place. Convert more leads!
#5. Reduce shipping costs
A study by a business insider reveals that 58% of the customers abandon their carts after learning about the shipping costs. Consider if you can offer low-cost shipping options to your customers. Look out for eCommerce shipping solutions providers such as Shiprocket. They offer reduced shipping charges, efficient tracking, and management of shipments. This, in turn, helps in getting greater CX that is a must for eCommerce businesses today.
Make sure that this offer can be seen by the customers using your Facebook ads.
The Bottom Line
The ideal ad varies by the business, its goals, and its customers. There is no single foolproof way to increase eCommerce sales. One needs to employ all the strategies mentioned above and optimize them based on the results. Just remember to be flexible.
By being consistent, your business can achieve better results over time. Make sure that you use Facebook Analytics to check the performance of your ads. Then replan your strategy around what works best for you.
Calculate Your Shipping Costs Now