How To Find Buyers For Your Exports Business?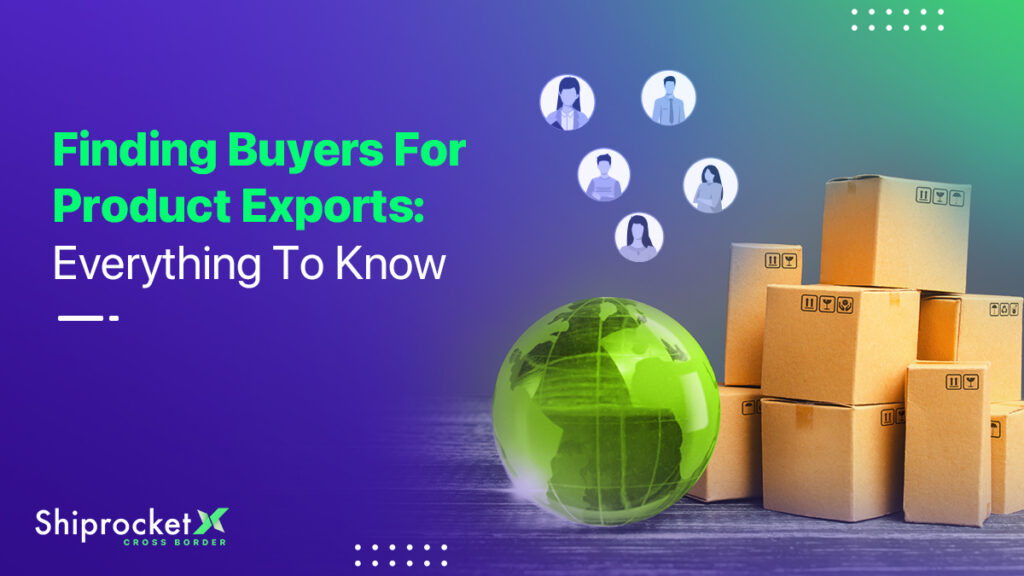 As your business grows and diversifies, so does the customer base and the order locations. If you aren't preparing to reach out to customers in different locations, you are already giving up on many opportunities.
One of the most challenging things about building an exporting business is finding customers, let alone finding efficient ways to export products.
For a business that has just launched or is trying to expand to other countries, there are multiple factors to consider before you start exporting products to other countries.
On the brighter side, however, an exporting business in India has more advantages than ever. Directly complementing the Atmanirbhar Bharat (self-reliant India) scheme in India, the Indian government has taken various initiatives and reforms to make it easier to start an exporting business in India. As a result, in FY22 alone, India exported $670 billion worth of exports, significantly boosting the economy.
The Fundamentals Of An Exporting Business
Exporting is a daunting task that requires proper identification and research.
Identification: An important part of a successful business is realising who your end customer is. Whether you're a business that sells fitness drinks or a business that sells tech products for offices, it's important to know what type of audience your product is designed for.
While businesses have different criteria to identify their target audience, you can usually start by identifying the age groups of your target audience, their interests, their language, or their location.
Research: Whether you are looking for how to export your product from India or any other country, the second fundamental is to critically review the demand for your product in a particular location.
Conduct extensive research on the competitors and the general costs for your industry in the export area. It allows you to build a personalised road map for exporting your products while also reducing the chances of uncertainties.
Six Ways To Find Buyers For Your Export Products
Selling in another country isn't easy at all. Because of the cultural and travel barriers, you might have to do a bit of research before exporting products to other countries. From finding the right methods of shipping to finding the right distributors, every step is an important one.
Here are a few tips for you to try to find buyers for your export products:
Use Advertising To Your Benefit
Advertising is probably one of those methods that will never get irrelevant. Because of how frequently people outside the world use search engines and social media platforms, you always have a way to reach people outside your country.
Investing in methods such as search engine marketing or social media marketing can easily get your business discovered by completely new audiences.
Tools like Google Ads easily allow you to target a particular state/country worldwide. With features such as:
optimised budget spending,
multiple advertising goals (including lead collection),
and highly-detailed, keyword-based targeting,
Building an effective search engine marketing strategy will easily allow you to export products from India to other countries.
You can also resort to methods like search engine optimization (SEO) to optimize your website to be displayed in the Google search results whenever anybody searches for a product you sell.
Start A Foreign Wholesale Export
As you start making sales with your exports and bag some good customer reviews, you can move ahead to contact wholesalers that work with other manufacturers and business owners.
Signing up with wholesalers allows you to use their network to your advantage. They can easily stock up on your product on the local shelves in their country. But, of course, it becomes much easier if your product has demand in other countries.
When it comes to wholesalers, signing up with private sellers and firms is quicker than with government agencies.
Even though wholesale in a different country will also include taxes and extra cuts from the profits, it's well worth building a customer base in other countries for your product.
Leverage Trade Fairs
Exhibitions and trade fairs easily allow small and big Indian exporters to showcase their various products and find opportunities to visit international buyers.
Different countries have different trade fairs that you can participate in. Depending on your target export country, you can join the trade fairs of the respective country and try to network with the local sellers.
If you can't immediately travel to another country for the same reason, you can find multiple Indian exhibitions that attract multiple international buyers. In addition, you can keep a close eye on the Federation of Indian Export Organizations (FIEO) to look for the next trade fair happening in the country.
Trade fairs also allow you to sample your products and answer product-related questions. If lucky, you might even strike some deals.
Use Third-Party Agencies
Most countries have agencies that import products in bulk to meet the demands of their respective countries. These agencies could be helpful for your business, especially if you have had some presence in their local markets in the past.
Buying agents give you bulk orders, which takes the 'on-demand' responsibility away from your business. In India, you can specifically reach out to embassies and export authorities to discuss the scope of exporting bulk orders.
Different kinds of agencies specialise in importing different products from industries like agricultural products, technological and IT equipment, medical equipment, raw materials, and other industries. Most importantly, a third-party agency easily helps you overcome language and cultural barriers.

Use Online Marketplaces
Over the years, online marketplaces like Amazon and Shopify have garnered much attention.
Due to the popularity and reach of these platforms in every country, people prefer ordering most things from these marketplaces only. Therefore, it is a great way to introduce your product to international markets.
Due to its presence in more than 58 countries, selling on Amazon is easy. If you plan to sell on a marketplace like Amazon, you can sign up as a seller in your target company.
This means that if you are an Indian business owner that wants to export products to the UK, you'd have to sign up as a seller in the UK.
In the same way, you'd have to sign up as a Shopify seller to start selling products in other countries. Because of the availability and convenient selling process, many business owners usually resort to marketplaces like Shopify and Amazon to export their products to other countries.
Find Your Salesperson
Commissioning a salesperson in a foreign location is not just an ideal way to distribute your products but also research the market and the right method to find new buyers for your export products.
A salesperson works very much like a foreign wholesaler. However, in this case, your salesperson is only associated with your business, so they will only work on building your business in a foreign location. A salesperson would also look for individuals and firms for your exports.
Even though in the beginning, it might raise the cost of goods for you, since you have a sales representative to pay. But at the same time, your business would be able to find more buyers for your export products this way. Businesses usually resort to these methods to find potential buyers and markets to export their products.
Conclusion
India's main export products with the highest demand in the foreign markets are handicrafts, leather goods, tobacco, Indian gold and jewellery, tea exports, textiles, and a wide variety of products.
Because of this, you are setting up your business to export products to different parts of the world could be beneficial. Considering the schemes from the Government of India to boost the exporting economy, it makes perfect sense to start preparing your business to reach out to the global markets.
However, before you start exporting your products, it's important to conduct proper research about the target markets, their needs, and the behaviour they could have for a new product like yours.
With a platform like Shiprocket X, it isn't difficult to start exporting products to different parts of the world anymore. Choosing an efficient courier platform can easily allow you to ship and export your products all around the world.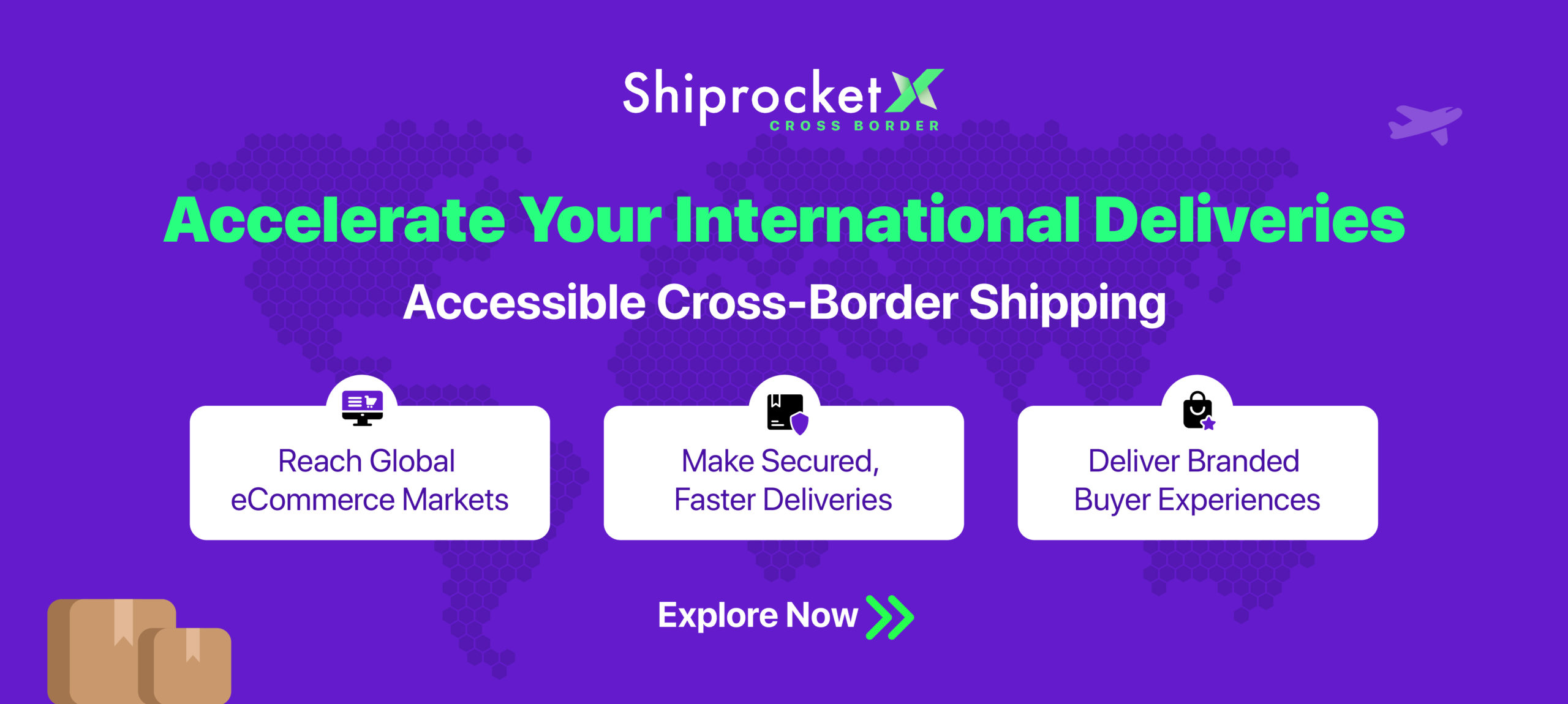 Calculate Your Shipping Costs Now