Foreign Trade Policy 2023 And eCommerce Exports
The potential of e-commerce export from India is expected to reach a range of $200 to $300 Billion by 2030.
With the eCommerce exports sector making surging sales and revenue in foreign markets, the Foreign Trade Policy 2023 has brought in multiple incentives and regulations in place to help Indian exporters make it in the world market.
What Is The Foreign Trade Policy (FTP) 2023
The Foreign Trade Policy, commonly known as FTP, is a detailed policy that outlines all the updates in schemes deployed to facilitate export from India.
The Foreign Trade Policy of 2023 was released on the 31st of March, to be in effect from the 1st of April 2023, by the Union Ministry of Commerce and Industry, Consumer Affairs, Food, and Public Distribution and Textiles.
Prime Pillars Of FTP 2023
Duty Remission: Schemes for the remission of duties and taxes on exported products. For example, the import of requisite spare parts which are exported with the finished products will be permitted duty-free passage up to 10% of CIF value.
Export promotion – Empower MSMEs and small-scale industries to get the benefit of export opportunities in overseas markets via export hubs in more districts.
Easy Business Initiation In Exports: Exporters can do business with a reduction in transaction costs across borders as well as be provided financial assistance.

Key Highlight For eCommerce Exporters
Establishing eCommerce Export Hubs
Designated locations in multiple districts known as eCommerce Export Hubs would be the activated centres for creating favourable environments for business growth and other cross-border eCommerce operations.
Promotion Of eCommerce Export
All eCommerce exporters will receive financial assistance under the MAI (market access initiative) scheme, to support e-Commerce export projects with all verticals – such as marketing, investment in capacity, as well as technological assistance on eCommerce sites such as accurate product imaging, category cataloging, and product video creation.
Set Up Dak Niryat Kendras
Dak Ghar Niryat Kendras or postal networks will be placed into operation across the nation. They will operate similarly to a hub-and-spoke model with Foreign Post Offices (FPOs) for facilitating international e-Commerce. These postal networks will also enable artisans, weavers, craftsmen, and MSMEs under the Make In India category to reach international markets worldwide.
Conclusion: FTP To Open New Doors For eCommerce Exports
Did you know that India's overall exports have recently crossed US$ 750 Billion in total?
Not just this, courier and postal exports will be integrated with ICEGATE, which will pave the ways for exporters to claim more benefits from the FTP 2023. Additionally, the value limit for CSB-V shipments has been raised from ₹5 Lakh to ₹10 Lakh in the policy. If you are an eCommerce exporter looking to expand your business beyond Indian borders, 2023 and the FTP have unlocked new opportunities for you in the global market. Together with export shipping solutions that provide seamless CSB-V shipping, you can start your international shipping journey today.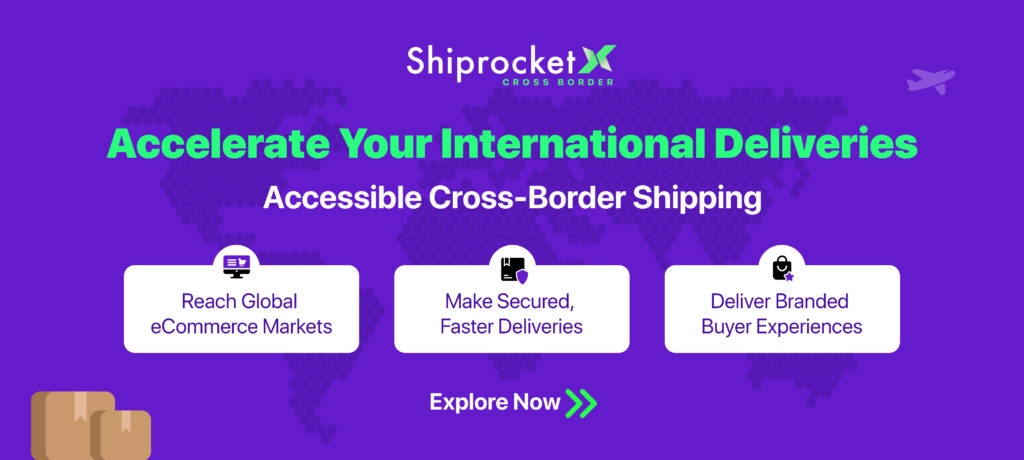 Calculate Your Shipping Costs Now