How To Choose A Reliable eCommerce Platform For Your Business?
Whether a business owner is starting an online business or taking an existing offline brand into the digital landscape, the eCommerce platform you choose to host your storefront will significantly impact your growth.
Imagine getting an influx of prospective customers on your website and the storefront not working correctly. Or imagine the system failing and resulting in a loss of revenue you never estimated.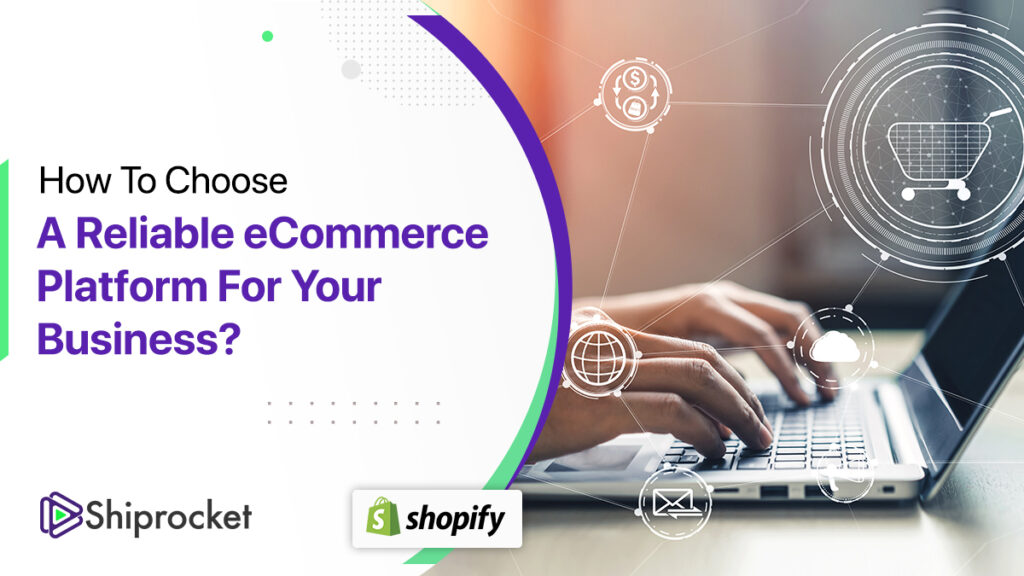 The foundation of running a successful business in the digital landscape largely depends on the eCommerce platform you choose.
If you are a new brand or are just starting out, you need an eCommerce platform that isn't complex to set up a storefront on. It needs to be user friendly and should also have all the necessary features.
Here's what you need to be looking for-
Pricing
You need to keep in mind the platform's pricing if you are starting small. You will need the platform to offer you the maximum number of features and tools that'll help make your work easier.
Ease Of Use
For a new D2C brand, you might not have a team of people to help you design and develop your online store. This makes it critical for the eCommerce platform you choose to offer an easy-to-use and intuitive dashboard.
Free Themes
Designing an online store from zero can be extremely costly, so you need to look for a platform that offers free themes and templates to get us to get started.
Knowledge Base
Since you will be managing most of your store set up on your own, you will need a reference point. This is where you should evaluate the knowledge base and learning resources a platform offers.
Customer Support
You will face many roadblocks while setting up an online store and you need good customer care and support to help you.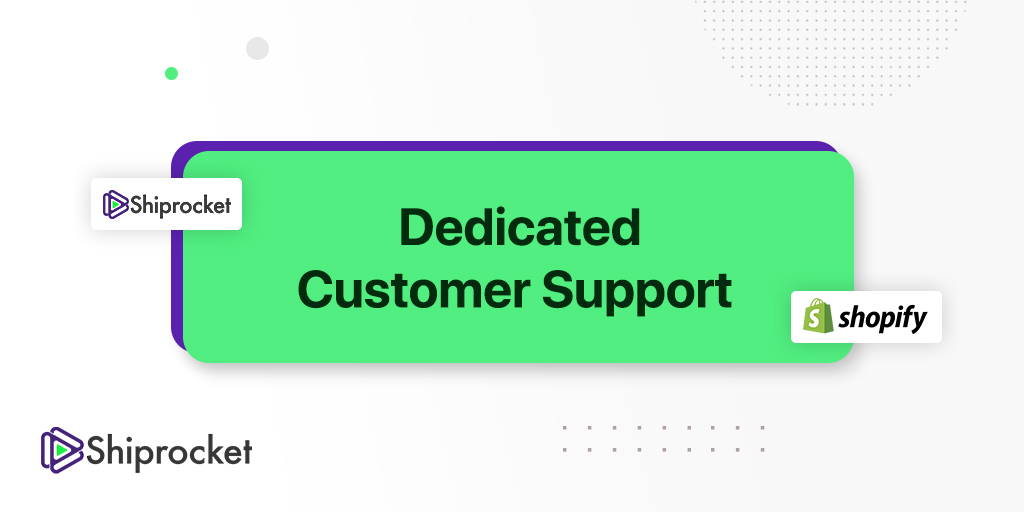 Choose a trusted eCommerce platform that various brands rely on and gives an easy shopping experience to your customers. You can choose Shopify. Shopify is certified Level 1 PCI DSS compliant. It meets all the six categories of PCI standards to include a secure network, vulnerability management program and regular monitoring and testing of networks.
Shopify can also be easily integrated with Shiprocket & here's how-
Shopify is one of the most popular eCommerce platforms. Here, we show you how to integrate Shiprocket with your Shopify account. These are the three main synchronizations that you receive when you connect Shopify with your Shiprocket account.
Automatic Order Sync – Integrating Shopify with the Shiprocket panel allows you to automatically sync all the Pending Orders from the Shopify panel into the system.
Automatic Status Sync – For the Shopify orders that are processed via the Shiprocket panel, the status will automatically be updated on the Shopify channel.
Catalog & Inventory Sync – All the active products on the Shopify panel, will automatically be fetched into the system, where you can manage your inventory.
Shiprocket also offers free WhatsApp notifications to all their sellers now. Your customer will now receive an 'Out for Delivery' message which will give real-time order updates and reduce NDR. The customer might miss an email but unlikely that he will miss a WhatsApp message. This will reduce RTO and increase order deliveries.
Markers Of A Reliable eCommerce Platform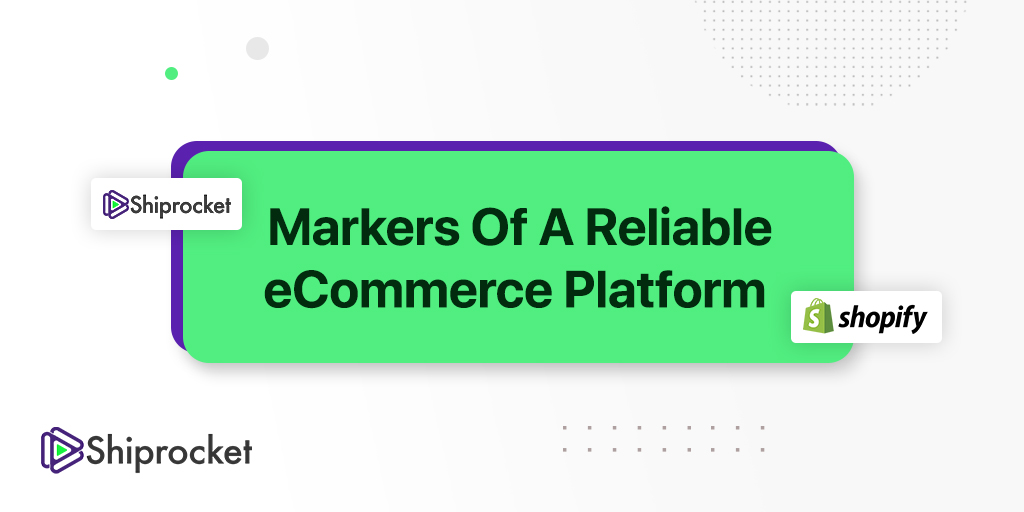 Webhosting
You need to make sure that your Webhosting platform offers a fully-hosted solution. This means the store data should be entirely hosted on the platform's servers, instead of being hosted by
third-party providers.
User-Friendly Dashboard
Another important aspect to consider is whether or not the eCommerce platform is intuitive. From the editor that lets you customize the look and feel of the store to creating extra/ new pages for your website should be extremely easy.
Sales Channel Integrations
To grow a business, you need to be present on the right channels. This is where your ecommerce platform needs to enable easy sales channel integrations to popular marketplaces and platforms.
Shiprocket is a complete customer experience platform for SMEs, D2C retailers and social sellers. Deliver across 29000+ pin codes and 220+ countries at 3X faster speed. You can now grow your eCommerce business and reduce costs.
Calculate Your Shipping Costs Now