Why is Multi Channel Retailing Important?
With the emergence of countless ways for consumers to shop, your business can't afford to do away with the trend. Sticking to the traditional physical store simply isn't enough any longer. This is the age of multi channel retailing.
Do you know? E-retail incomes are projected to rise to 5.4 trillion US dollars in 2022. Clearly, online shopping is quite possibly the most famous internet-based activity around the world.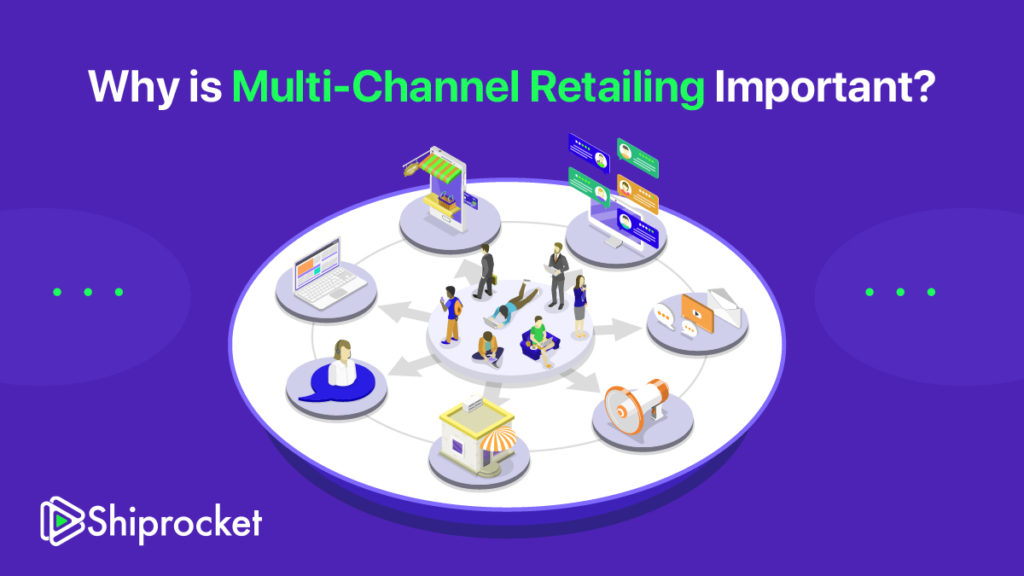 In a worldwide survey, 74% of in-store buyers who searched online before going to the store to shop said they searched for something store-related such as the closest store near them, locations, hours, directions, wait times, and contact information.
What does all this mean? Well, it means that everything is connected. It's about time you should begin taking small steps towards multi channel retailing. Here's what it is and why it is more important than ever.
What is Multi Channel Retailing?
Multi channel retailing is a business strategy that offers your prospects various sales channels to buy from you.
The most well-known sales channels commonly include brick & mortar stores, online stores or online platforms like Shopify, eCommerce marketplaces like Amazon, social media channels like Facebook, and mobile applications for shopping on the go.
Importance of Multi Channel Retailing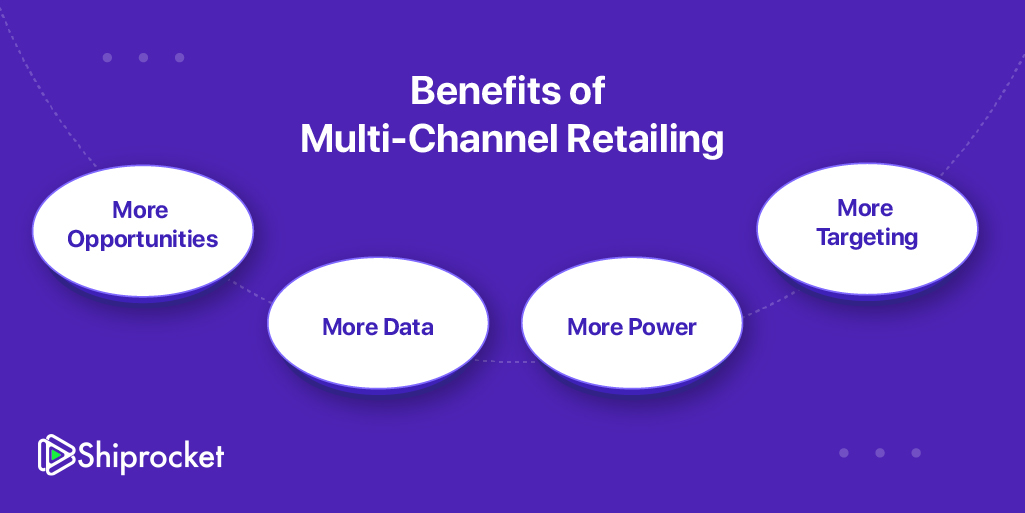 More Opportunities
An average consumer would often wonder whether or not to purchase from a business that they coincidentally found once. By the time one arrives at the decision stage, chances of them recalling your business and searching for you are quite low.
With simply a single sales channel, every one of your prospects would be compelled to purchase from you utilizing only that channel. While this is fine for people that have bought from you before and trust your image, it doesn't really draw in new buyers.
Through multi channel retailing, you can offer your prospects different ways of purchasing from you, from which they can choose one depending on their liking and comfort.
Result? You get the upper hand over single-channel businesses. You could tap into more market regions to acquire new customers & more online sales.
More Data
Growing across various channels gives better insights into consumer behavior. Segment-based data can be acquired through different sales channels, which can be utilized to provide attractive offers to the audience.
In multi channel retailing, one could also analyze channel-based metrics based on demographics, buying history, interests, time, area, and device. Taking decisions backed by all this data improves your advertising efforts and increases your ROI.
Moreover, you can see which sales channels your buyers tend to like and which ones they don't. This helps you focus more on channels that have better business potential.
More Power
Nowadays, there's cutthroat competition in the eCommerce market. A single-channel seller has to face a higher risk of going out of business as compared to a multi channel seller.
Multi channel retailing allows you more independence and adaptability. While the tech beasts like Amazon & Walmart leverage AI-based technology to create customized shopping experiences, you also get to enjoy a piece of the cake.
Most shoppers go to these sites due to their reputation and the availability of product ratings and customer reviews. This also adds to your brand power.
More Targeting
Everything we have talked about so far ultimately results in more targeted marketing initiatives. You can focus on specific channels, taking the best approach for each.
The approach could be anything about increasing engagement, sales volumes, or margins. This includes channel-specific promotions and offers that are for a limited time period or initiatives to drive more buyer traffic through additional channels.
Not just this, multi channel retailing also offers numerous opportunities for upselling. You can drive impulse purchases and additional purchases by showing customized notifications on your website.
There's an enormous opportunity to target flash sales, promotions, and voucher codes to a particular segment of audience. This would go a long way in encouraging repeat purchases and visits in the future. It would also open the doors for more positive reviews and buyer feedback.
Process Orders From Multiple Channels Easily
Using Shiprocket, you can easily integrate 12+ sales channels & eCommerce marketplaces and manage all your catalog & inventory in a single place. Every time you get an order, process it with minimum manual effort as well as at the lowest shipping costs.
Multi channel retailing simplified!
Calculate Your Shipping Costs Now