eCommerce Shipping Trends
Top Marketplaces in India to Sell Your Products Online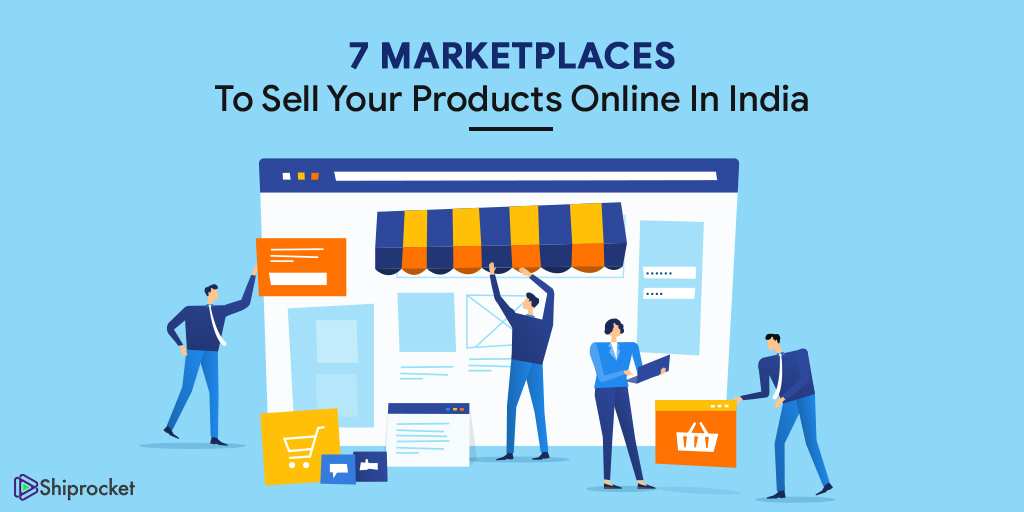 Gone are the days when people would visit a retail shop to purchase clothes, jewelry, electronics, and similar other products. There has been a drastic shift of interest towards eCommerce, sellers are not much behind in setting up an online marketplace.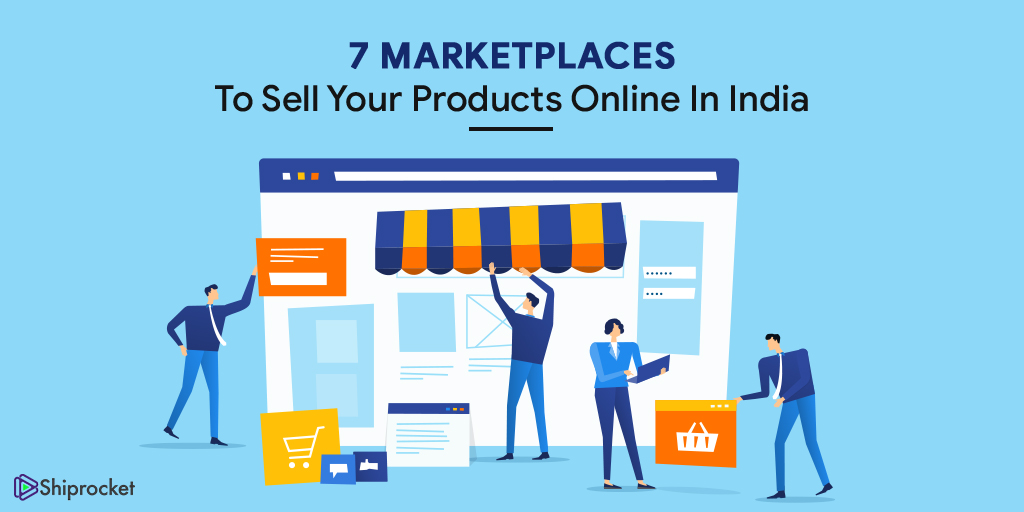 Indeed, for sellers, it is easy: No storefront and no inventory. The online marketplaces offer businesses with multiple opportunities that brick and mortar store can't offer. Although this may sound like a piece of cake there are unique challenges that sellers have to face.
Why are Marketplaces an Ideal Option?
Creating a fancy website with vibrant images isn't enough to take the customers swiftly through the sales funnel. You can easily reach a global customer base, but you need to be perceptible to them. One of the easiest and effective ways of doing this is by enrolling your business in the top online marketplaces. Listing your products there will undoubtedly give you greater visibility and probability of acquiring prospective customers.
Furthermore, there are some other obstacles such as shipping and payments which are taken care of by these marketplaces. Logistics involves the building of a robust supply chain. Courier companies (like FedEx, UPS, and more) face the problems of infrastructure and warehousing. Also, payment gateways are easy, but most Indians prefer 'Cash on Delivery'. This method attracts multiple courier charges which need to be borne by the sellers.
Hence, these marketplaces are an ideal option. They integrate with 3PL logistics providers such as Shiprocket to reduce the costs of the sellers and buyers both.

There are numerous eCommerce marketplaces in India which sellers can utilize for greater brand awareness and revenue generation. Here are the top 7 marketplaces in India: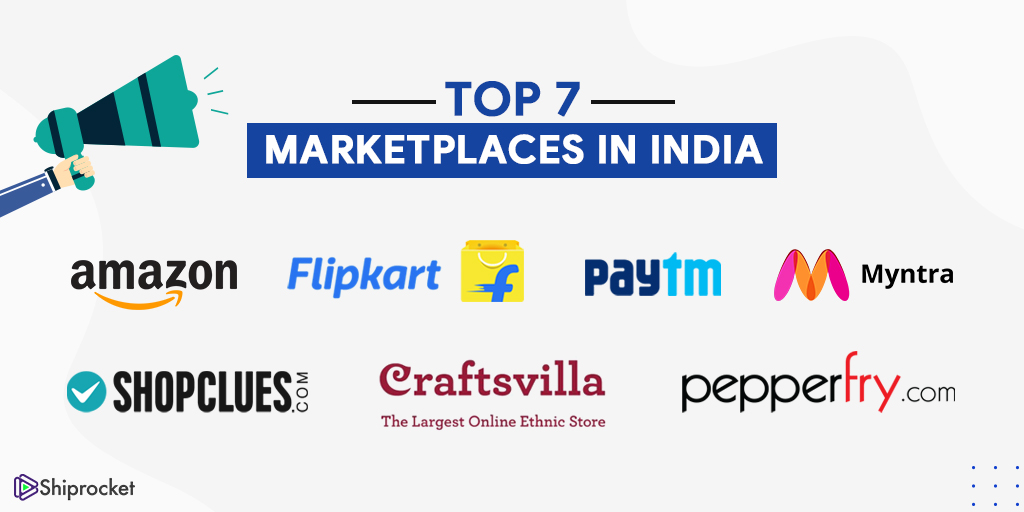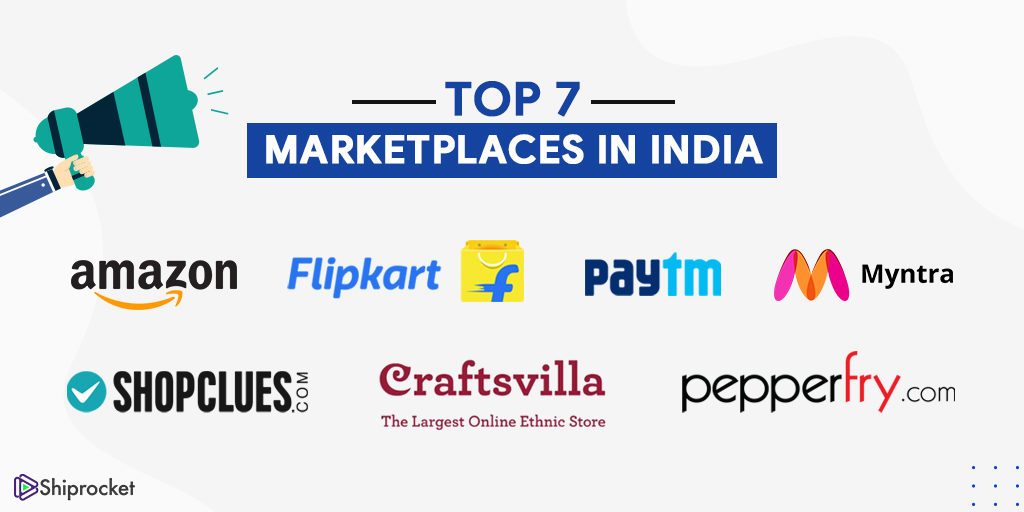 Amazon India
Amazon India is the most preferred marketplace in India. 76% of online shoppers consider it as the most trusted online marketplace. Amazon has been giving tough competition to eCommerce biggies like Flipkart since its inception in 2013.
With multiple gateways like Amazon Prime, Amazon Self-Ship, and more, it provides multiple shipping options. The technological innovations and an amazing customer service have made it a preferable choice.
Flipkart
Initially, Flipkart started with selling books online. Now, it sells a wide range of products. What makes this marketplace desirable is the availability of a variety of products within reasonable prices.
Flipkart provides logistics services to sellers called Ekart along with fulfilment center. The platform allows its sellers to reach billions of customers instantly. The USPs of Flipkart is its quick payments (7-15 days) and timely pick-up service. In 2018, it registered a 51% market share of the country's eCommerce industry.
Paytm
With approximately 10 crores+ customers Paytm is currently ruling the eCommerce industry by imparting services like recharges, payments, travel, tickets, movies, shopping, and so on listing, easy registration, incredible support, and quick payments make it suitable for sellers to list their products on this platform. Cashback and discounts offered by Paytm make it an exclusive marketplace.
Myntra
It is a marketplace that has a large variety of fashion accessories, beauty care products, clothes for men and women, footwear and more. The marketplace was opened in 2007 with a focus on personalization of gift items. Sellers have to register themselves first, and once their profile is reviewed, they can sell their products on the website.
Craftsvilla
Craftsvilla was launched in 2011 and currently boasts over 25,000 sellers. It is an apt marketplace for fashion, apparel, beauty products, and handcrafted home accessories. It is one of the best Indian online platforms to market and promotes unique Indian products. It is considered best for Indian ethinic wear and jewelery.
Pepperfry
Pepperfry is one stop solution for household needs. Sellers can list products such as Furniture, Hardware, Lamps, Kitchen, Dining, Decor, and Electricals, Housekeeping, Bar and Garden. Sellers can get their products listed products for free in Pepperfry, but they have to pay commission on every sale.
Shopclues
This online marketplace is a hub for over 6 Lakh merchants dealing in over 28 million products. The company serves more than 32,000 pin codes across India. ShopClues is known for local and regional brands.It is best suited for the sellers dealing in fashion, home & kitchen appliances, mobiles, electronics, and sports.
Final Say
Selling products in online marketplaces lets you reach customers all over the country. If you are new to the eCommerce industry and don't have a budget to invest in a website then the online marketplace is an ideal option for you. All you need is a registered company, tax number, and a bank account. The rest of the things such as logistics and payments (major obstacles of eCommerce businesses) will be taken care of by these platforms.
We hope that this list will help you in choosing the best marketplace for your online eCommerce business.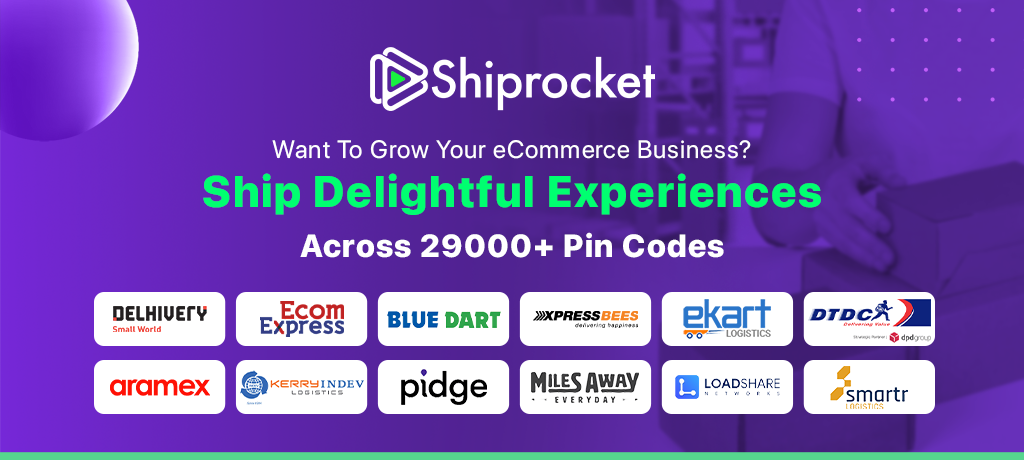 What is a marketplace?
A marketplace is a platform where multiple vendors can list their products and sell to their customers.
How can I create my marketplace account?
All marketplaces have a seller pannel where you can create an account and list your products and start selling seamlessly. The marketplace charges a small fee for listing.
Can I ship marketplace orders with Shiprocket?
Yes. You can create your Shiprocket account and ship your orders in one click.
Calculate Your Shipping Costs Now