Tips and Best Practices For Data Validation in eCommerce
Today many businesses prioritize building an online presence than opening a brick-and-mortar retail store. It is estimated that by 2040, 95% of all purchases will be made online through online stores.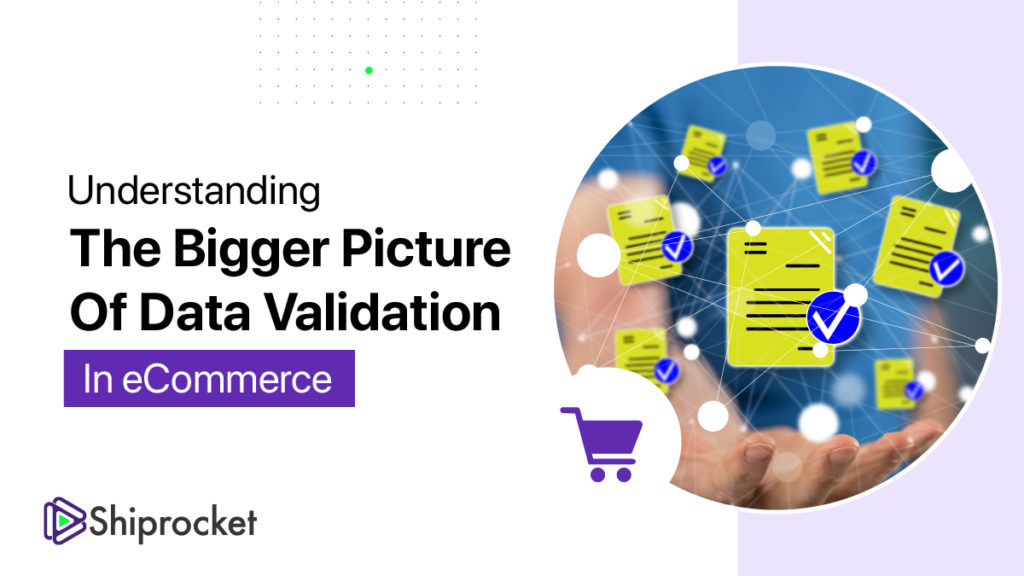 Everything is available online. One would assume that all e-commerce businesses are profitable. But the reality is, even brands like Amazon, Myntra claim to be facing losses in the market. Thus, e-commerce companies must find new ways to reduce costs and increase revenue. So what is the solution? Yes, it is data validation.
What is Data Validation in eCommerce?
Businesses gather their data from many different sources. For example, customers' data when they enter details in the online forms, invoice data, billing data, information entered by customer service representatives, etc. This data is entered manually or online and subjects to human error. Most businesses lose approx. $3.1 trillion of data each year because of poor management and validation.
Data validation is the process of comparing and analyzing the information available in reliable databases. When a customer enters his first name, last name, street address, this may be compared to the address saved in his voter records. If the address does not match with the saved information, the entry may be marked as flagged.
If information is incomplete, the rest of the information can be taken from the user the voter records to complete the entry. This way, data validation helps ensure that customer records are accurate and complete.
The Impact of Data Validation on Your eCommerce Business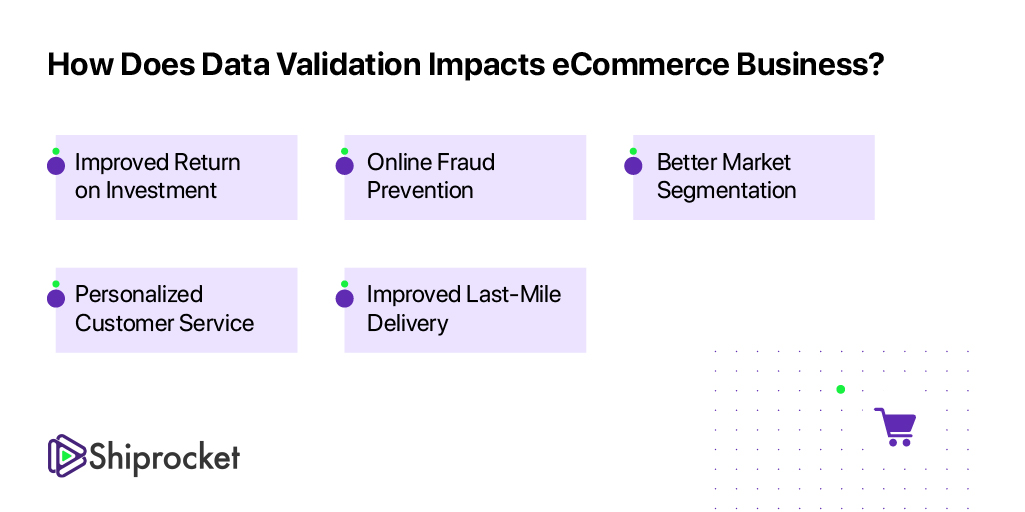 Improved Last-Mile Delivery
For success, businesses must find a way to reduce their costs without compromising service quality. Costs for last-mile delivery, picking up returns that cannot reach the customer because of the wrong address can be minimized by validating data.
Using data validation software, you can ensure that the addresses entered for last-mile delivery are correct, complete, and deliverable. Let's take an example, a customer may have forgotten to enter the street number or floor number. Such details can be added to the address when validating the customer's address data. Without data validation, the shipping firm may have issues in reaching the customer's place.
Fraud Prevention
Data validation also helps in fraud prevention. According to a report, by 2023, online payment fraud will increase by 14% and the expected losses could be as high as $130 billion for retailers. This can be easily managed by verifying customer identities through data validation.
This process involves knowing the customer's identity by verifying names, phone numbers, emails, addresses, etc. Identity verification helps keep fraudsters away. Businesses that comply with KYC and AML regulations can lower the risk of having to pay fines and penalties.
Improved Marketing ROI
Along with online fraud prevention, businesses should also work on increasing their marketing return on investment. Data validation plays an important role in improving marketing ROI. Take an example of email marketing that is considered a budget-friendly way to promote your brand. But, sending emails to the wrong addresses can be a waste of time and resources and your customers don't get the company's message.
Likewise, calling your customers is also one of the most common ways for businesses to improve their reach. But having the wrong numbers in your database can waste your effort and time. With data validation, companies can ensure that the contact details, email addresses they have are correct and thus prevent this type of wastage.
Audience Segmentation
Data validation also helps segment the right audience. Segmenting email campaigns to the right audience is the key to success for marketers. When sending your emailers, you could send an email for a product or service to customers in a particular location. It makes the emails relevant to your customers and increases the chances of increasing your revenue.
Having duplicate customer records is responsible for an inflated database and gives a fragmented view of the customer. The perfect example of this is when a customer sign-in to a website with different names and the same email address and creates two records for the retailers.
So when a retailer has duplicate records, they send email alerts to the customers to correct details on the website. Such kinds of emails can be frustrating. By data validation, it's easy to de-duplicate the records and avoid such situations.
Personalized Customer Service
Data validation also improves the way you personalize the customer's experience. Approximately 52% of buyers in the eCommerce industry say they're likely to switch to other brands if they don't receive personalized customer service.
Businesses that want to retain their customers need to misspell the customer's name. With data validation, you can know the correct way to address the customer and get reliable data to make inferences about the types of products a customer may need. You can send targeted advertisements to customers living in different cities with accurate data.
Final Words
Data validation can give e-commerce companies an edge over the competition. So if you are starting a company or have an established one, data validation is critical to maintaining a reliable customer database. In addition, the process of data validation must be regularly verified to prevent data decay and maintain quality standards. Several data validation and analytics tools can help businesses with the process.
Calculate Your Shipping Costs Now