Small Business eCommerce – Your Guide to Getting Started
The growth of online e-commerce businesses is on the rise because of the increasing use of the Internet and smartphones. Today, even small retailers are looking to start their online stores. If you want to start your online retail business, we suggest that you follow the tips given below.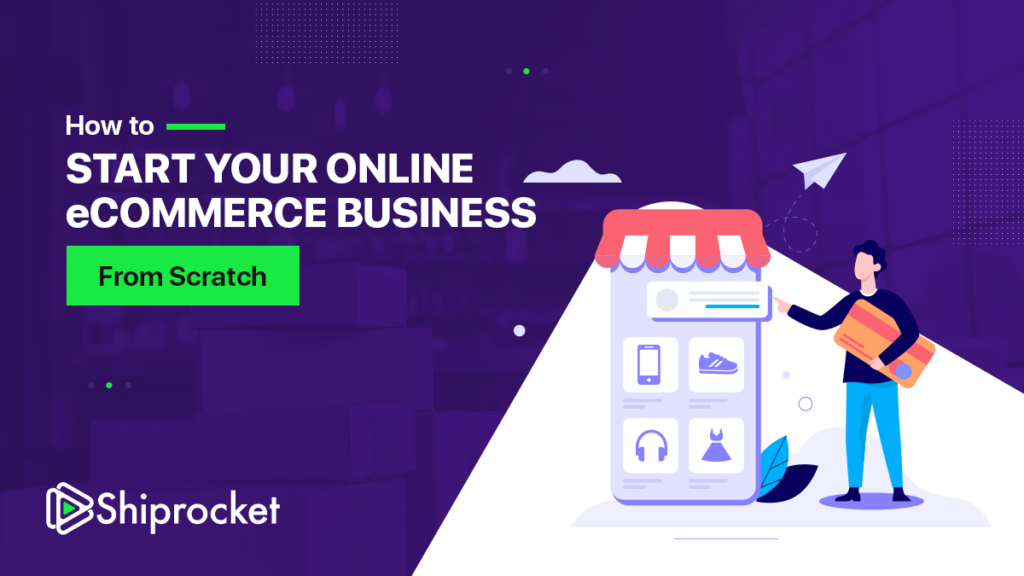 Before jumping into tips, you need to know the current market stats and forecasts:
Global retail e-commerce sales are expected to reach $4.891 trillion in 2021.
Forty-two percent of Indians who purchase goods online prefer online shopping over visiting retail stores.
Small Business eCommerce – Tips For Getting Started
The use of technology in retail makes the shopping experience more convenient for the customers. But that's not all. People want to purchase products from the comfort of their homes instead of visiting brick-and-mortar stores. The technology and the internet give a chance to find and weigh different options, get the best deals, and fulfill customer demand instantaneously.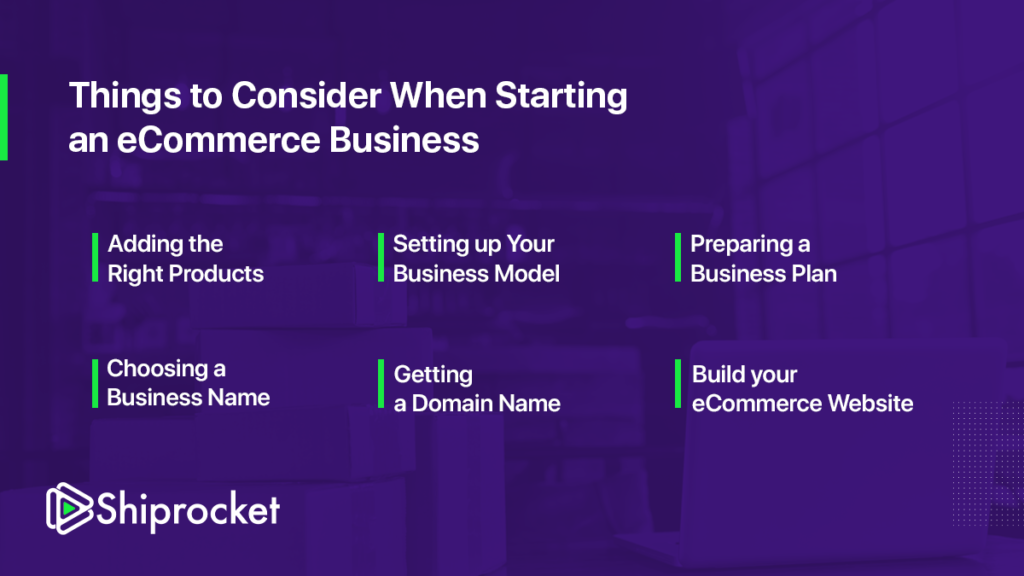 Building an online e-commerce store is a time-consuming process. You may have to deal with so many things out there like building your e-commerce website, platform choices, and tons of information. To help you get started, we have prepared a list of things on how to start an eCommerce business.
Things to Consider When Starting an Online Store
Consider these steps before setting your online store up quickly.
Adding the Right Products
This is one of the most important steps that you have to make before starting an online store. You have to find out what products are trending and popular on other marketplaces, and what people need are willing to buy.
You should add products that have low costs but a high perceived value. Look for your unique brand value proposition and decide how you are going to obtain your products and find suppliers.
Setting up Your Business Model
For eCommerce businesses, they can choose from a variety of business models. For example, manufacturing your own products and selling them online. The second option is warehousing that allows businesses to buy products from manufacturers at a low wholesale price. The next one is the dropshipping model that doesn't require you to make a big investment and you can easily make profits.
Before setting up your business model, consider the type of service and product that will work best for your brand.
Preparing a Business Plan
To prepare a business plan for your e-commerce success, follow these easy steps:
Know about your competitors.
Set your objectives and business goals.
Set prices for your products.
Create a proper fulfillment plan for order processing, payment, shipping options, and costs.
Create a marketing plan and an investment plan.
Choosing a Business Name
By choosing a name for your eCommerce store that will make an impression in people's minds will help your business in easy branding and create a strong market value.
Getting a Domain Name
If you are thinking about building a web store, then a domain name is a must to choose for your business. Look for keywords, phrases that match with your product types that you are going to sell. Also, ensure that your domain name is easy to spell for your customers.
Build your eCommerce Website
There are a few important things to consider when building your e-commerce website. To start with, you need to get a domain name and need to choose an e-commerce platform. You also need to create product pages with images of products and product descriptions. This will add value to your website and drive customers' attention to buy your products.
Your eCommerce store should include a homepage and product pages. You can also add an About Us page to tell your customers about your journey and what you do. A blog section or news section is also great to add to your website for sharing useful articles, news, and updates. Finally, you'll need to add the Contact Us page with all the required contact information to help customers reach you. You'll also need to add a payment gateway and connect it with your accounting software.
How to Build an eCommerce Website
Now that you know the basic steps of starting an eCommerce website, let's discuss in detail how to build an e-commerce website from scratch.
Choose the Right Platform
An e-commerce platform allows you to build your online store. You can choose from the hosted and self-hosted eCommerce platforms.
Hosted website platforms include names like Shopify and BigCommerce that take care of hosting and server maintenance for your website. Without any technical skills, you can build your store yourself. The hosted platforms allow you to build your website with drag-and-drop capabilities, which makes the process even easier.
You can choose from different web templates, and most of the hosted web platforms offer built-in features to help you manage your store. These features include templates for reporting, inventory & sales processing, and marketing.
For more flexibility and better customization on your website, self-hosted solutions offer a better choice. With self-hosted solutions, you have more control over the look, feel, and functionalities of your e-commerce website.
Design Your Store
Once you have chosen the eCommerce platform, you need to think about designing your store. With the options of open-source platforms, you can choose from a wide variety of customizable web themes to represent your brand and your products in the best possible way. You can take help from the team of developers to install your theme and ensure that your store will look good.
Set up Payment Gateways
To set up your website, you need to integrate secure payment gateways to allow your customers to enter their payment details without leaving your store. This makes the checkout process easier. And this will also reduce the shopping cart abandonment rate.
The payment gateways are easy to integrate on different e-commerce platforms. But, you will also need an SSL certificate to encrypt your customers' credit card information. Most payment gateways support credit card payments, but if you deal in cryptocurrencies, you need to ensure that your payment gateway supports them.
Installing a Checkout Process
The cart abandonment rate is one of the main issues for e-commerce businesses. According to a report, an online store can lose over 75% of its revenue due to cart abandonment. To avoid it make sure that your checkout process works well on your website, smartphones, and tablets. Also, enable the option of buying multiple items at once using popular payment options. To improve your checkout process, you can send emails to everyone who visits your website and leaves your website without completing a purchase.
Integration of Analytics Software
You should integrate analytic tools to measure the performance of your eCommerce store. This will help you to gather data on your website, which will give you actionable insights for the planning of your marketing campaigns. This data can also help you improve your website performance, order processing, and increased sales.
The Bottom Line
In the end, starting an eCommerce business isn't always easy but taking the right step can make your online store running fairly and quickly. However, important steps should be made if you want your business to emerge as a successful brand. You should stay compliant with all the necessary rules, invest in branding, customer retention, and communication, and don't forget about building a user-friendly website.
Calculate Your Shipping Costs Now