The Ultimate eCommerce Business Plan for Startups
Ask any successful retail startup, and you're likely to get an answer that the reason behind their success is a well-crafted eCommerce business plan. A good business plan for an eCommerce startup should be written from the perspective of the audience. And then, you need to decide on the purpose of the project.
As we enter the latter half of 2020, the eCommerce b2b industry events reach a new high, making it more important to examine what opportunities are involved in crafting a new business plan for your eCommerce venture. The end-analysis of your business needs should tell if your plan has any gaps that will need some patching.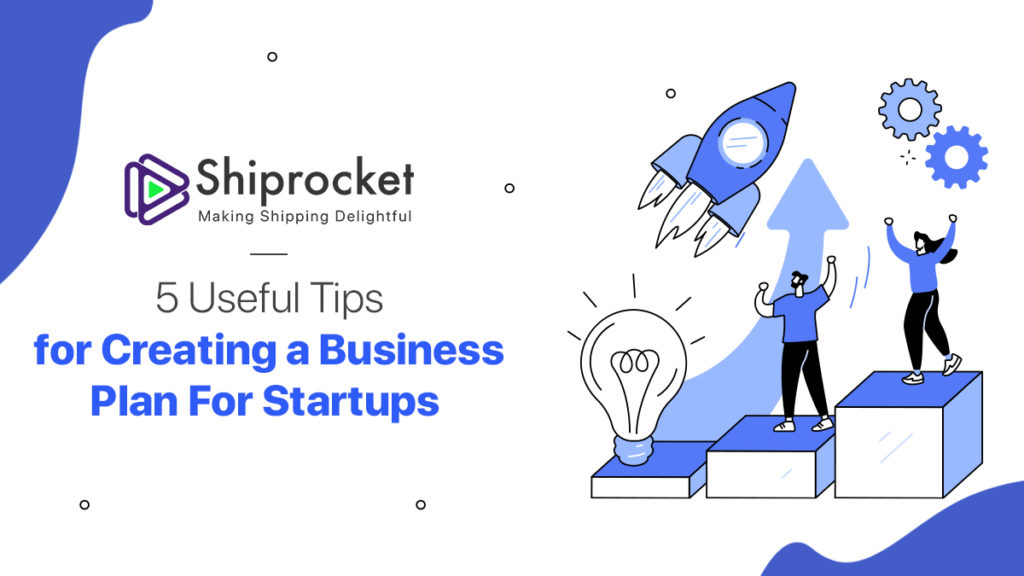 Whether you are an entrepreneur or a startup company trying to understand how to set up an online eCommerce website, it will be exciting to know that merchants face various challenges when crafting a business plan.
This article gives you an idea of drafting your eCommerce business plan following current market trends to attain business growth and success. So are you set to sail? Let's start with the definition of an eCommerce business plan for your startup.
What is an Ecommerce Business Plan?
Creating an eCommerce business plan is one matter while making your brand a lasting impression on thousands of customers and investors is another. The truth is 95% of business plans drafted were usually eliminated in the first run. So, create your eCommerce business plan sample with complete and detailed information and add some verifiable facts of exactly how you intend to operate the proposed business.
B2B eCommerce business plans help companies present their ideas and goals to investors. Your business plan works as a roadmap that defines your business goals and where you want to take your business in the future.
The best business plans show the projected timelines for growth and financial goals. Creating a business plan requires research about your audience, business operations, budgeting, and more. It clarifies the marketing tactics, business expenses, investment details, cash flow, sales channels, distribution channels for your enterprise.
Why Does Your Startup Need a eCommerce Business Plan?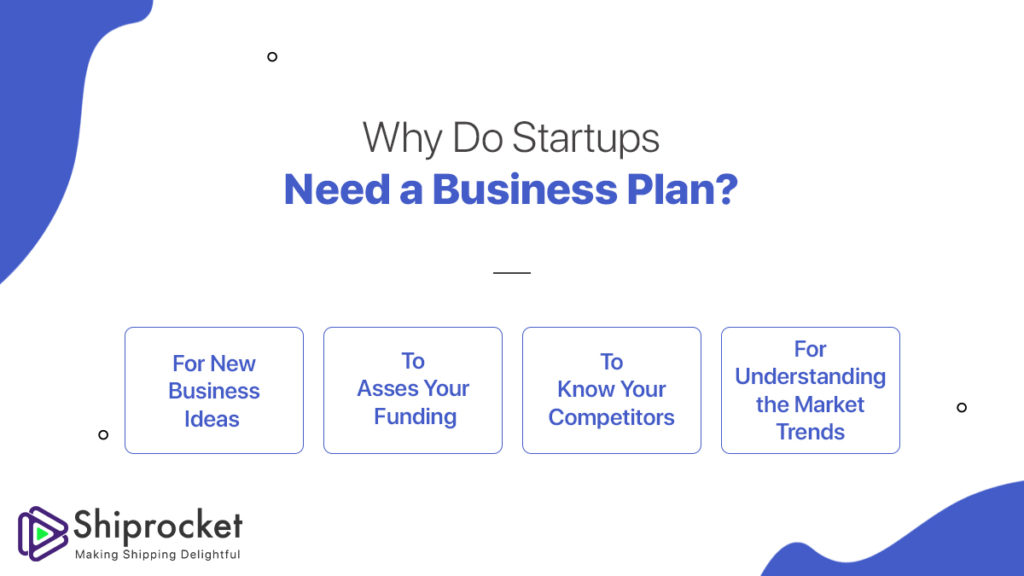 A business plan for an eCommerce startup is a methodology of understanding the essential aspects of starting a successful business. It defines the necessary activities for a business and provides a stable foundation for the business plan.
It involves many points to put together, but there are four primary reasons you need an eCommerce business plan.
It Provides You Great Ideas
A plan that is concise and clear will probably have a lot of great business ideas. It will also help you realistically analyze the budget for the costs of your new business.
Helps in Understanding the Market
Before getting to your audience, an essential aspect of an eCommerce business plan is undertaking some market research. It is a big part of your business plan that needs to be analyzed from the customer's perspective.
Assess Your Funding
It's imperative to describe your plan's business funding ideas to assess the new venture's economic activity and how it helps your proposed business.
Track Your Competitors
Understanding your competition is an essential component of your eCommerce business plan. Whatever the business you are looking to establish, you will always have competitors for your new venture.
You've identified the four key factors of why you need a business plan; now, roll up your sleeves and enter the structuring part. All successful eCommerce business plans should have an outline of the essential components for the proposed venture. So, let's get this business plan started.
Tips for Creating a Business Plan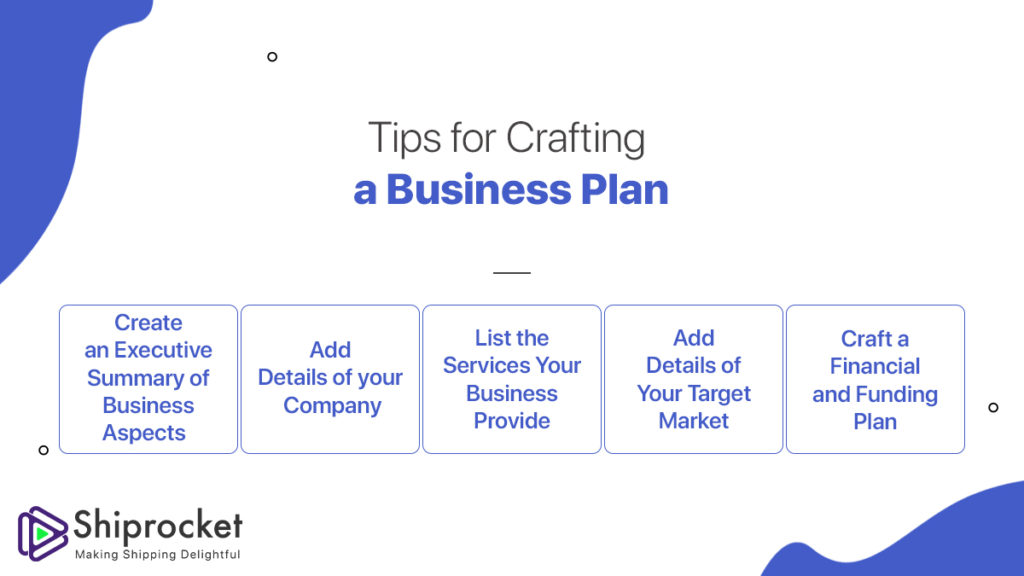 Creating a business plan involves writing many pages with attractive, easy-to-understand, and precise texts. It captures the scope and content of a business; here's how to write one for your ecommerce store.
Write an Executive Summary
An executive summary describes your business's objectives in short and will consist of a quick analysis of the plan's other parts. Some of the points that must be included are:
Purpose of the business.
The information about who is involved in the business.
Date when it started or intend to start.
The points that describe your product or service and its advantages.
Financial summary of your company.
How your business has flourished and market opportunity.
By writing the executive summary first, you put all the information in one place that summarises the business's most essential aspects. Basically, with an executive summary, you tell the investor about your business plan and at what stage your company currently is.
Tell About Your Company
When creating your eCommerce business plan, you must describe your business's mission and what you hope to achieve. You need a list of details that your company provides or services that the company is dealing with. In the company details, you must include:
A short description of the background of your company.
The management team who owns the company and details about their work experiences.
The details about your business operations, including the domain details for the same.
Describe your business type (B2B or B2C).
Describe what you will be offering or selling to whom and at what price.
Write a short description of your branding concepts.
Clarify the main areas of production, sales, marketing, finance, and administration.
You must mention the operating hours of your company.
Ensure that you, as a business, solve the investors' doubts by including details about how you proceed with every aspect of your business.
List the Services You Provide
Your company offers services or products that can easily be named, but what you need to answer your investor is what solutions you are providing? If you can answer that, you'll be able to take your business to the next level of the market in which you will develop your business. This segment of the eCommerce business plan will provide a detailed view of the service within the company. The significant points you must incorporate are:
A detailed description of the place where you manufacture or source your products.
Analysis of the costs that you will invest in the required resources.
The information about the lifecycle of the products.
Your product pricing strategy.
How products will be manufactured and delivered.
Information about how you will sell in the market direct-to-consumer or through wholesale customers.
Details about your packaging strategy and order assembling.
Describe how you deliver orders into customers' hands.
Clarify how you will handle returns.
You have to make sure that everything related to your services or products will be listed in your eCommerce business plan. Once you include this information, it will be easier for your customers and investors to know about your services, products, and offerings.
Overview of Your Target Market
Make sure your eCommerce business plan thoroughly describes your target market and industry type. Explain how your business idea can grow and expand in the range of a particular geographical base and how it can deal with the competitors in the long run to come. This is an essential component of a business plan that should include the following points:
Give a detailed description of your target market, industry type, and audience, along with their demographic, age range, economic status, and personality.
Details of the industry type you deal with in the current situation.
Include a study about the companies that are in your competition.
Market analysis will decide whether your business plan is viable or not. Make sure that there are a couple of analytic tools to find targeted studies and reports. The PEST and SWOT analysis are useful for understanding market growth or decline based on your strengths, weaknesses, opportunities, and threats. The more you know about your target market, audience, and competitors, the better you perform in the market.
Assessment of Your Finances
Creating a financial and funding plan for your business will help you know where you are now and where you'll be five years from now. It is vital for any new company. If you don't have the right financial plan, the business could suddenly sink or fail. On the other hand, if you receive unexpected success in the market, your goals may suddenly change. Therefore, you should need an eCommerce business plan to assess the financial risks of your business. The following should be considered:
Describe the funds for raw materials and operational machines.
Availability of funds that are present.
Include the details of profits and plans.
The costs of retaining a customer.
The funds for advertising and other promotional activities.
Describe the profits investors can expect.
Steps to be taken in case of a financial crisis.
Analysis of the things or profits you have achieved in the past or intend to accomplish in the future.
The financial and funding plan for your eCommerce business describes your budget investments, production costs, projected profits & losses, funding requirements, and more. It is recommended that you take some help from the experts to devise a financial plan as you will present this to your potential investors.
In the End
Business planning is very complex, and we suggest you use the services of a professional eCommerce business plan consultant who can work with you to gather all this required information.
Although it may seem like a myriad of data to be presented in a business plan, keep the plan short and straightforward using bullet points, an index, and charts. If you have any questions about writing an eCommerce business plan or have already written one for your online business, please let us know in the comments below.
Calculate Your Shipping Costs Now