7 Must-Have Analytics Tools for Your eCommerce Website
Data is as fundamental to an eCommerce business as are its products and services for its customers. Data in the form of metrics throw insights into your business and keep you in check of its progress. Consider it as a narrator, who tells you the accurate story of your customers, how they are interacting with your site along with figuring out who's doing what. And that's why you must invest your time setting up an analytics tool for your eCommerce website before anything else.
Talking of analytics tools, there is an abundance of them in the market that can help you fine-tune your sales messages, figure out the quality of traffic on your website along with studying your customer personas. However, if you're bewildered about using the best analytics tool for your business, we're here to your recure.
Read on to find out the Top 7 Analytics Tools for eCommerce business.
You can't go without google analytics for your eCommerce store. It's free, easy to use and with Google free demo account you can get your hands on the tool before you implement it on your website. Google analytics also comes with a search console tool, which makes it an excellent package for eCommerce entrepreneurs. Google Analytics can help you dive down into richer metrics that can be used for decision making in marketing your business. Here's what you can look out for:
Free tool

Custom graphs and reports

Enhanced eCommerce analytics

Customer lifetime value

Conversions

Customer Personas

2) Kissmetrics
Kissmetrics is a comprehensive analytics tool that helps you with advanced reporting for your website. It drills down to an individual level rather than identifying the broad aspects on your website. It enables you to answer important questions like the number of times a customer has checked your site or visited your product page. If your focus is on remarketing and want to identify the channels bringing in the highest ROI, KissMetrics is the analytics tool you must invest your time and resources.
KissMetrics offers:
Churn rats of specific campaigns in a single click

Identify which campaigns are performing in a single click

Find how your website's design is impacting your conversion rate

Customize, segment and preview triggers

A/B test design elements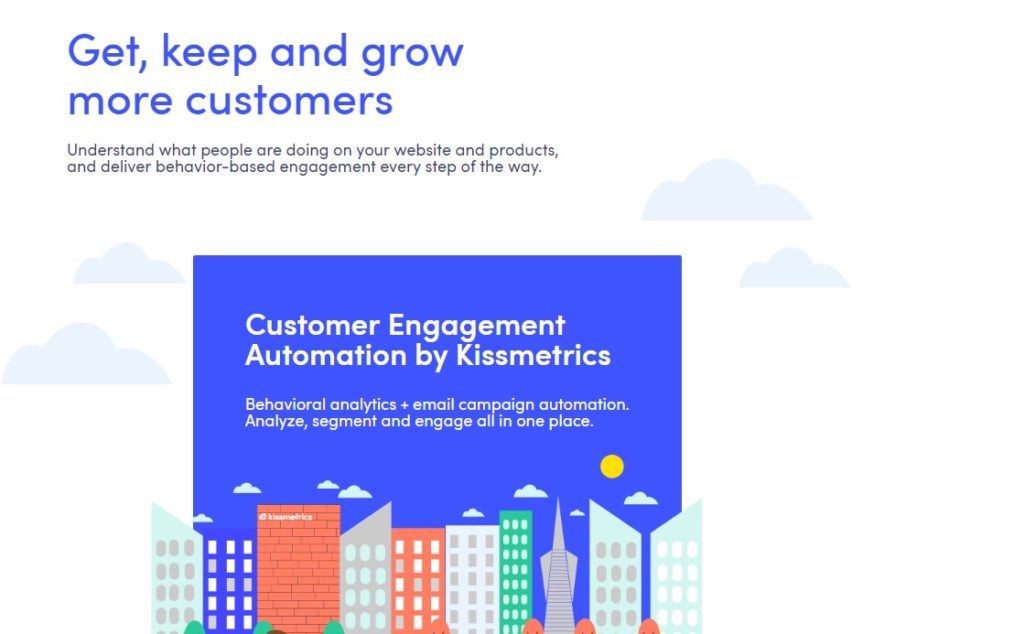 Pickwick is an open source option for your eCommerce website, now renamed as Matomo. It is directly installed on your server, instead of being hosted remotely. Pickwick empowers eCommerce sellers to be in control of their sites.
A completely free alternative to Google Analytics

Automated reports about average order value etc.

In-depth reports based on geolocation and marketing channel

Hassle-free integrations with storefronts

Events that help in identifying the reason for abandoned carts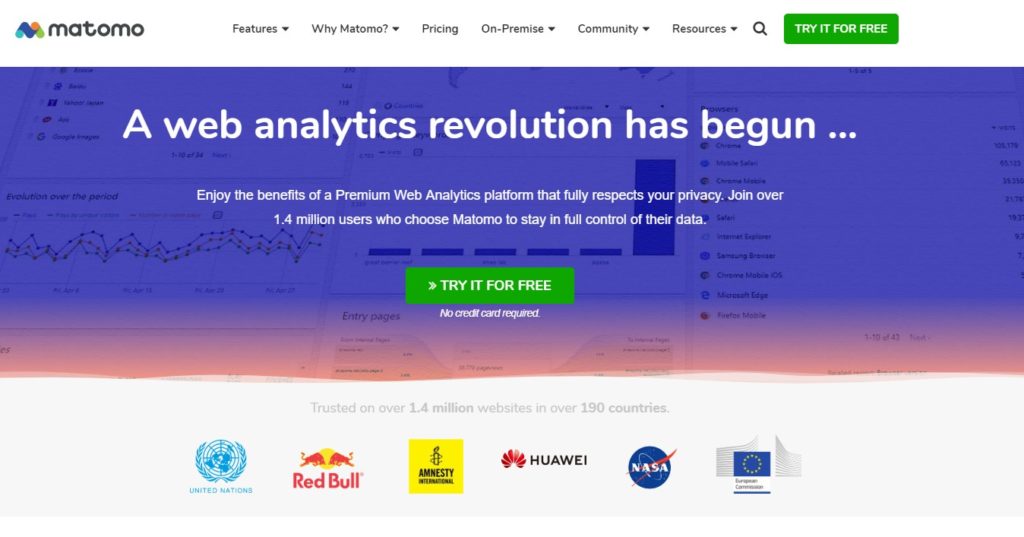 For an eCommerce business to be successful, it is a must that no decisions are made based on mere assumptions. Hotjar is one tool that is extremely valuable to modern online merchants and helps in improving the on click-through and conversion rates of their websites. With Hotjar you can view heatmaps of your website along with real-time recordings of your visitors. Hotjar lets you:
Find out whether your visitors are clicking your CTAs

Analyze which content or offer is keeping them engaged

View heatmaps and recordings

Identify key areas of improvement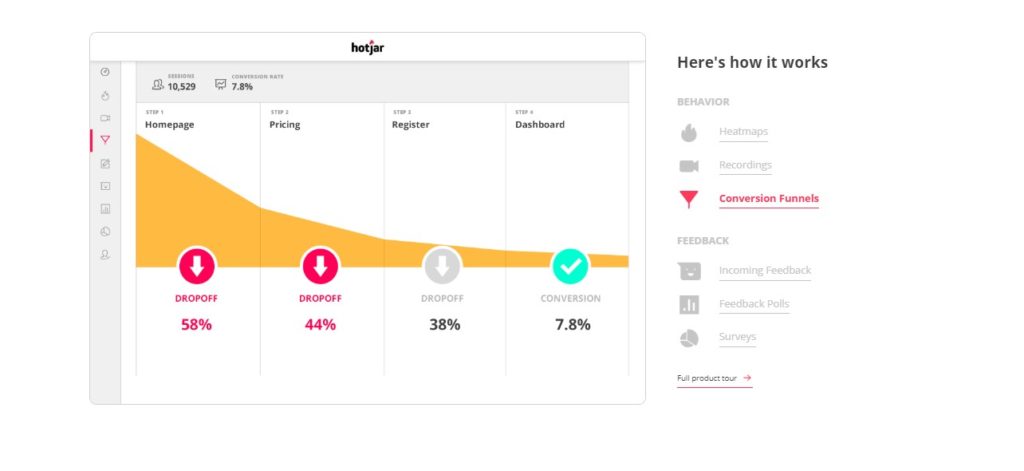 There's one thing that every eCommerce entrepreneur wants- customers spend money instead of bouncing. And the best analytics tools make sure that this dream does turn to reality. Woopra is one such advanced analytics tool that targets abandoned carts. It might be something related to your pricing or more number of steps during the checkout process, Woopra can help you identify everything. Here's what you can do with Woopra;
Reduce abandoned carts

Work on the concept of checkout success

Identify how shipping and payment impact rate of abandoned carts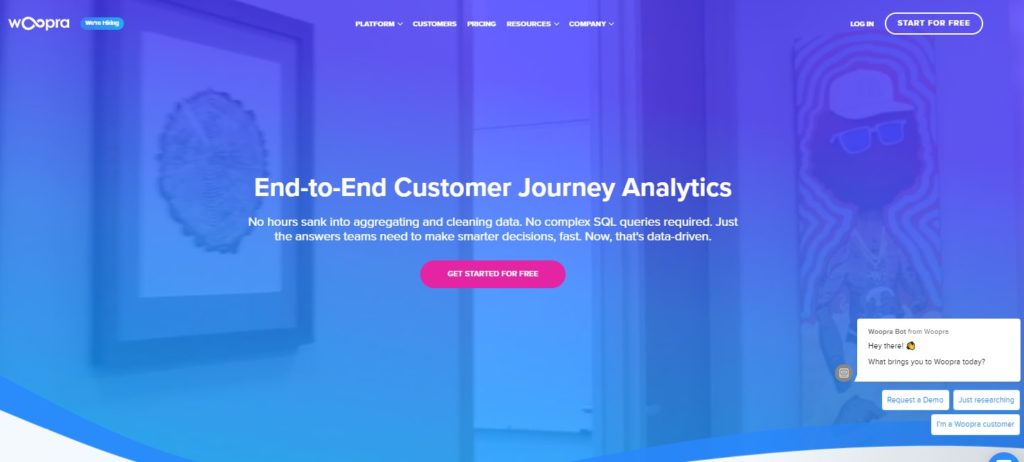 For every eCommerce business, emails are a fundamental tool to nurture lists and provide customers with relevant information. Klaviyo is an eCommerce analytics tool that helps in analyzing your email data. It understands the eCommerce and email marketing go hand in hand, which is why it has multiple reports and automation tools to help you analyze the insights of your email and make decisions based on them. With Klaviyo you can:
Study robust email analytics

Automatic audience segmentation based on different parameters

Auto-responders against abandoned carts and more

Track email opens, clicks, revenue etc.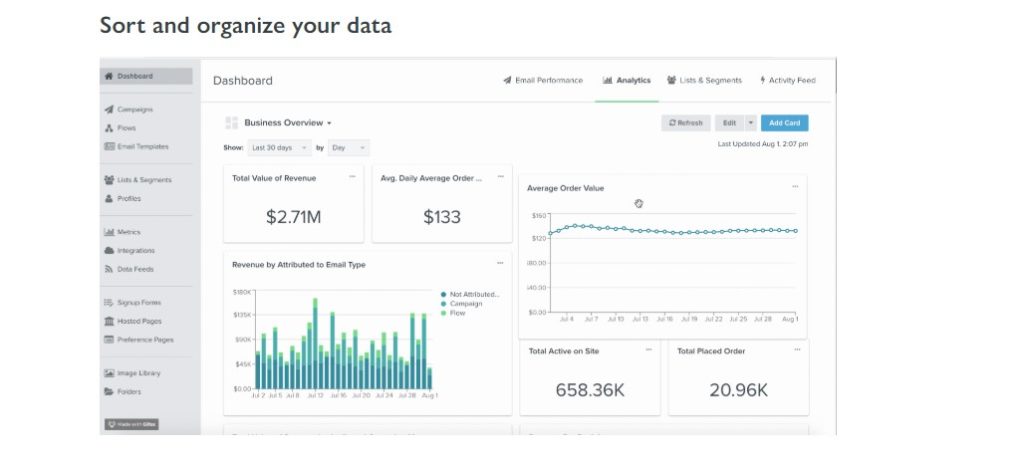 It is another one of the powerful tools used by eCommerce sellers for analyzing analytics of their website Though you may require prior knowledge of application before you study reports in Adobe Marketing, it is a beautiful platform that can provide in-depth insights into various elements. Analytics expert Forrester has also named Adobe Marketing as a leader in customer analytics. With this tool you can:
Analyze 360-degree customer views

Understand channel and marketing analytics

Do better with predictive analytics

Identify the impact of every customer touch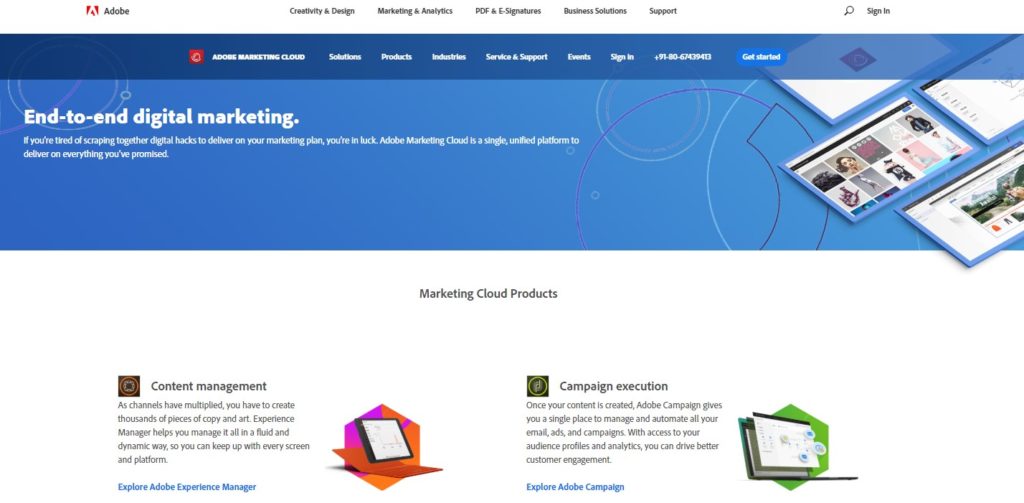 Now that you know about the best analytics tools choose the one that aligns with your eCommerce goals and helps you solve the problem your business wants. And since data is already ruling the world, analytics tools can also assist in quality decision making for your business apart from tracking day to day data. This means that you can form strategies, and construct business plans based on your website's data. After all, understanding the metrics and making plans based on them can be the most significant contributor to the success of your eCommerce business.
Calculate Your Shipping Costs Now