What Are The Most Popular International Shipping Carriers for eCommerce?
For any eCommerce business, choosing the right shipping partner is the key to growth. This is especially true when it comes to starting international shipping. It is essential to partner up with an international shipping company that offers the best shipping rates and reliable services.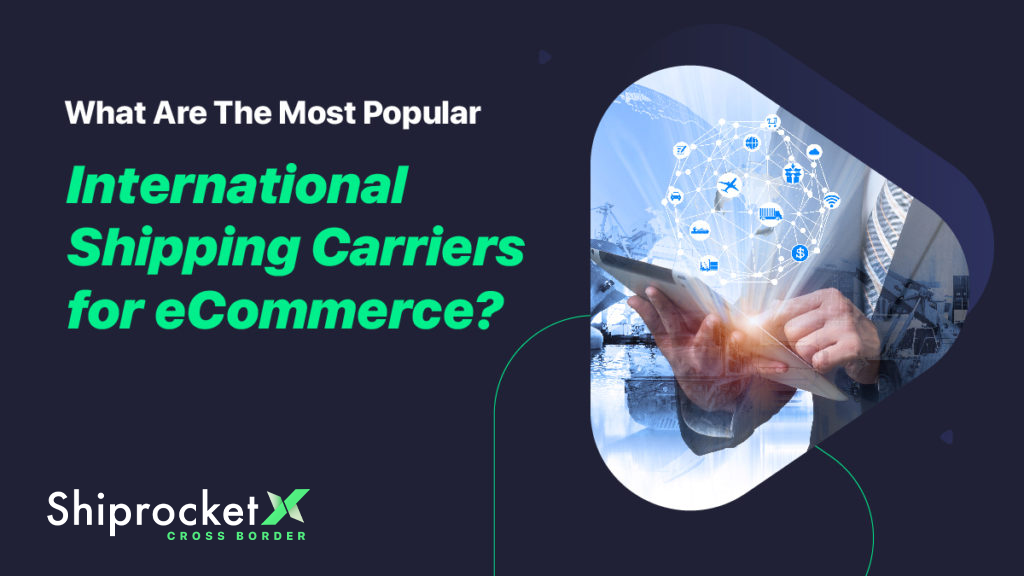 There are a lot of companies in the world of eCommerce that ship internationally, but it is important to choose the right courier partners that suit the business needs of the customers you are catering to.
Before we dive into the most popular international shipping courier partner let's understand how to choose the best international shipping partner
What Are The Deciding Factors That You Should Consider When Choosing A Courier Partner?

Delivery Speed
Delivery speed is one of the most important factors that one should consider when choosing an eCommerce courier partner. One needs to find a balance between the fastest delivery speed and the cheapest shipping charges.
Weekend Delivery
There are times when deliveries might coincide on a weekend, and in case the international shipping partner does not deliver on weekends the customer might have to wait for 2 days to get the package delivered. One should know if the courier partner offers weekend deliveries.
Insurance
International courier partners must offer insurance in case package(s) is damaged or lost during the transit. In case the courier partner does not offer insurance, the seller will have to bear the charges which might increase the overall shipping costs.
Tracking
Delivery time in the case of international orders is always longer than domestic deliveries, and it might be a cause of frustration in buyers if they are clueless about their orders. Tracking capabilities offered by a courier partner are a crucial factor when deciding on an international eCommerce courier partner.
5 Best International Shipping Companies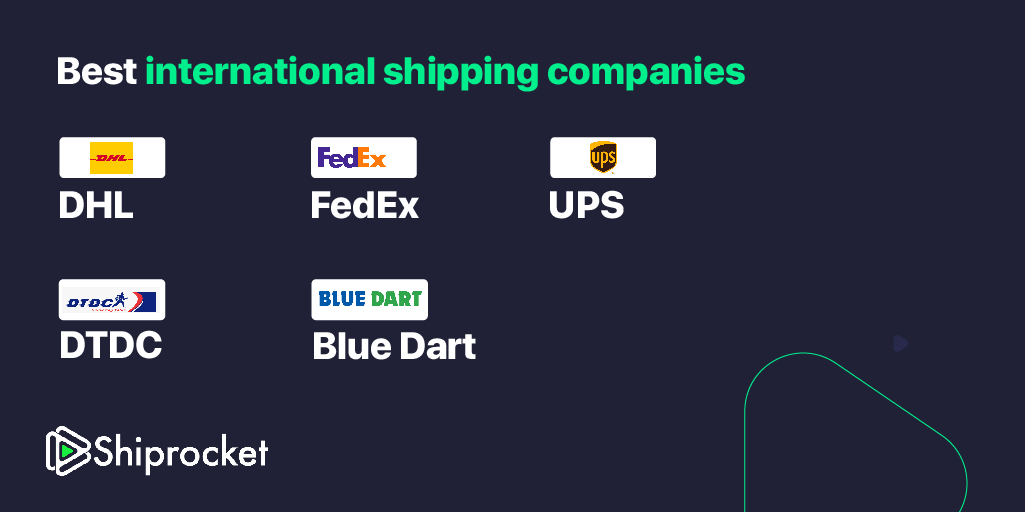 DHL
DHL is one of the most prominent names when it comes to international shipping and deliveries. It is a prime example of a balance between fast deliveries and cheap services. The extensive network of DHL makes it one of the best eCommerce global solutions in terms of timely delivery and the countries covered for delivering the packages.
FedEx
FedEx is another name that comes to mind when one thinks of international shipping with an expansive network. It is known for affordable pricing, faster shipping, temperature-sensitive deliveries. It is also the best carrier to ensure that delicate and fragile shipments are delivered without any damages.
UPS
UPS has its own niche when it comes to delivering packages internationally. It has its presence in over 200 countries and territories. It is popular for handling all and every kind of shipping needs; from live, domesticated animals to hazardous goods, UPS can handle anything. It also ensures that every package will be delivered within 5 days of them receiving the package.
DTDC
DTDC is a Mumbai-based delivery service that is known for its extensive network that delivers in over 240 countries. It is known for prompt and packaged delivery services and is one of the cheapest and fastest courier services that one can use for international deliveries.
Blue Dart
Blue Dart is a force that is to be reckoned with when it comes to international deliveries which are fast and affordable at the same time. Based in Chennai, Blue Dart is known to offer its services across 220+ countries with channels across 33,739 areas. It is best known for transporting electronic goods, auto parts, apparel, pharmaceuticals, and jewelry.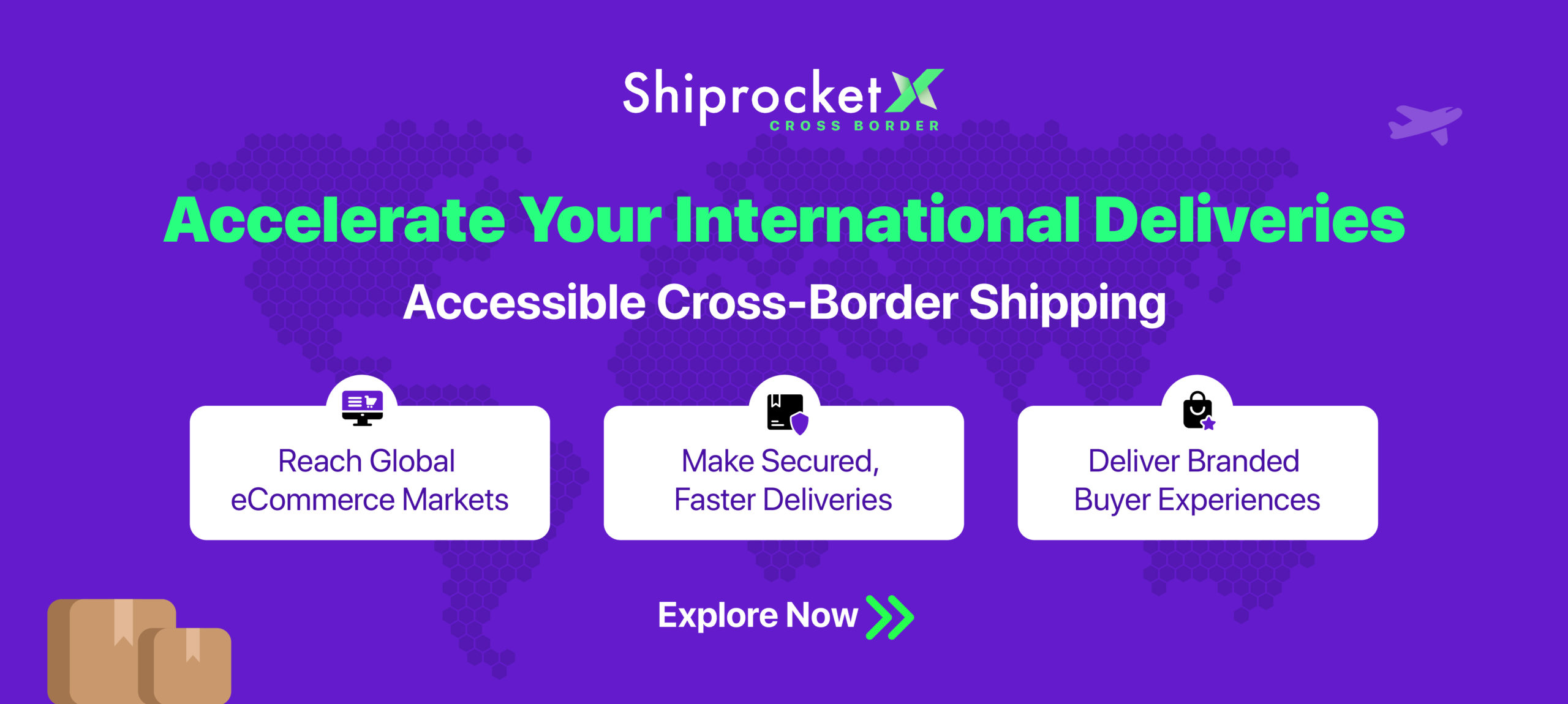 Calculate Your Shipping Costs Now