Key Roles Of Business Process Services In 2023
Although Business Process Services are considered subpar compared to an organisation's core competencies, there is no denying that these processes are essential.
Managing business operations in an organisation is crucial for a smoother workflow and better collaboration.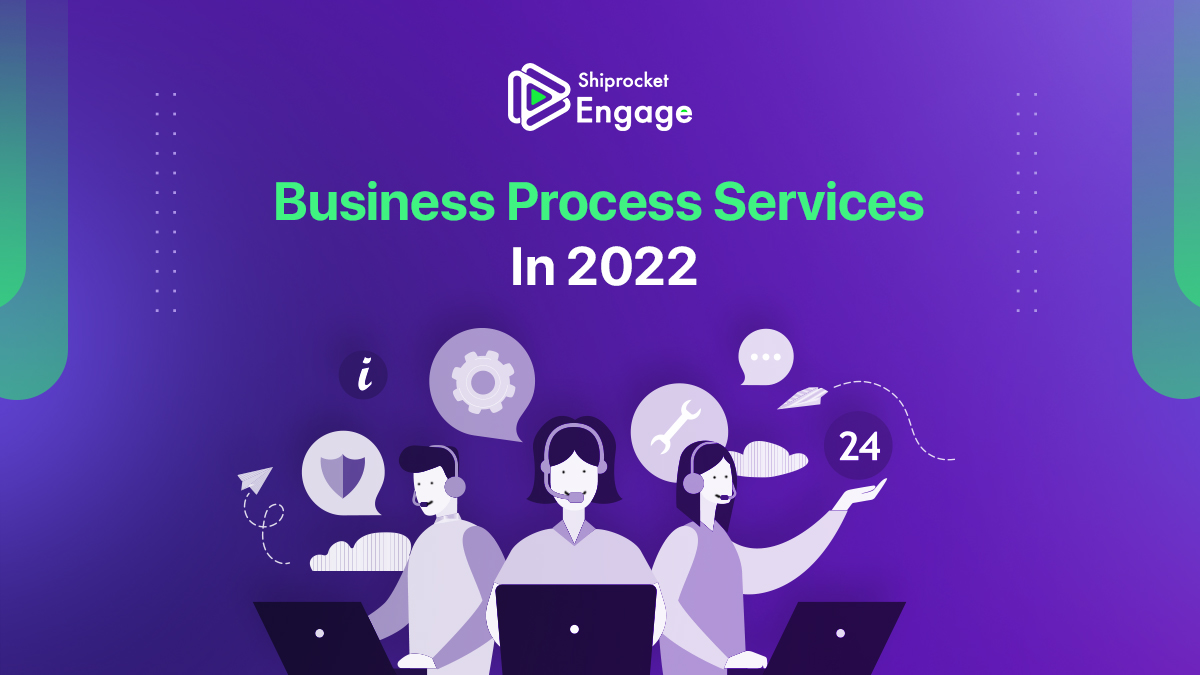 Difference Between BPS & BPO
Technically, there is no difference between these two terms. Business Process Services (BPS) and Business Process Outsourcing (BPO) are used synonymously to refer to the different business processes required in an organisation.
However, on a more detailed level, one can point out that Business Process Services have an additional layer of technology combined with BPO. It is a mix of people, processes and technology that differentiates it from BPO.
In recent years, there has been a shift in the industry jargon. BPO has become BPS; now, in 2023, it is known as Business Process Management (BPM). BPM focuses more on management-related tasks, but the main aim remains to manage and automate an organisation's commercial processes.
From BPS To BPaaS
Businesses have benefited from digital transformation, and how! Technology has benefited businesses, leading to cloud services. Business Process as a Service or BPaaS is a fully configurable cloud service that helps companies to stay on top of the best industry processes and practices. It takes business processes one step further by increasing efficiency and reducing costs and downtime. Businesses benefit through:
Better product and service deliverability
Cutting-edge technology at reduced costs
Accommodating the fluctuating business needs
BPaaS's unique operational flexibility and agility have made it one of the most preferred cloud services alongside infrastructure as a service (IaaS) and platform as a service (PaaS). It can be said that the future of BPS is BPaaS.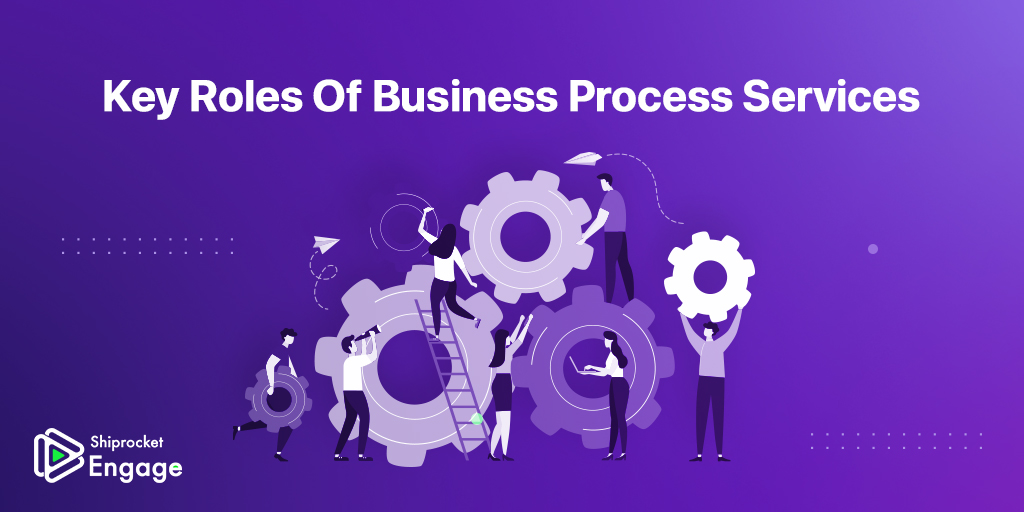 Key Roles Of Business Process Services
Technology is changing the fundamental nature of businesses. Organisations are now giving way to new-age technology-led innovative business models led by next-gen dynamics. The changing business landscape and customer expectations disrupt traditional cost versus labour-oriented business process services. BPS is used in several industries. Here are some critical roles of business process services standing in 2023:
Data Entry
Email Support
Web Designing
Content Writing
Voice Processes
Technical Writing
Medical Transcription
Legal Process Outsourcing
Education Process Outsourcing
Knowledge Process Outsourcing
Recruitment Process Outsourcing

Industries Banking On Business Process Services
While most businesses outsource processes to focus on their core competencies, some sectors rely mainly on outsourcing. Following are the industry sectors where there is a high prevalence of process services being outsourced:
IT
Banks
Airlines
Telecom
Insurance
Travel Agencies
Asset Management
Government Sectors
Healthcare & Pharma
How Does Automation Help Business Processes?
Businesses can automate their processes and speed up their workflows. This increases productivity, reduces person-hours and gives an overall competitive edge. Here are some examples of how automation of process services can help a business:
Marketing & Sales teams can easily automate marketing emails and track sales proposals and reports.
The finance department can manage all accounts easily and payables with greater accuracy.
Customer support and ORM teams can retrieve data and conversation logs in seconds to escalate the issues.
Human Resources can speed up employee onboarding, focusing on other essential tasks.
Automation In Business Process Services
Some business process services need to be automated irrespective of the industry. Business Process Automation (BPA) is the use of software to automate repeated, multistage processes that would otherwise require long hours and other resources. Compared to other types of automation, BPA is tailored to the organisation's specific needs.
But BPA is often confused with Robotic Process Automation (RPA). While RPA uses software to mimic repetitive steps, BPA softwares tend to handle more complex tasks. Also, three factors distinguish between the two processes: integration, pricing, and workflows.
Examples of RPA include:
Navigating pages
Logging into systems
Copying & pasting data
Removing duplications & inaccuracies
Processes Businesses Need To Automate
Although Business Process Automation may seem ordinary nowadays, it started with Henry Ford's moving assembly line for his Model T cars back in 1913. Fast forward a century, computing power has increased a trillion fold, resulting in more rapid, better and efficient business process automation. With business process services being automated at every step of the organisational function, some processes rarely need manual intervention. Here are a few processes that businesses automate for better cost efficiency and productivity:
Analytics & Planning
Operations Management
Purchase Order Requests
Social Media Management
Customer Support & Experience
Conclusion
Business Process Services are essential to keep core organisational processes streamlined. Automated marketing tools like Shiprocket Engage make post-order communication more straightforward and help businesses reduce high-risk orders. This adds to better customer support and experience. In a market that focuses on customer retention and engagement, automating business process services is the way forward.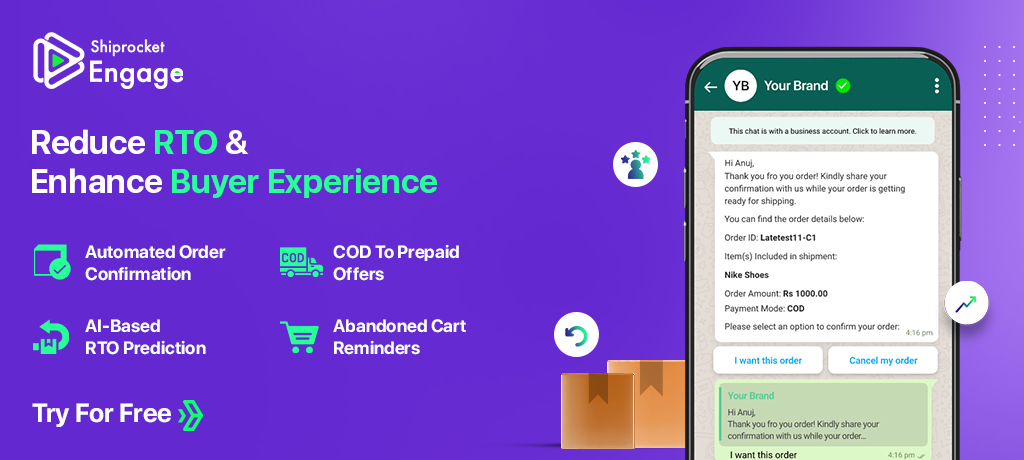 Calculate Your Shipping Costs Now