eCommerce Trends
How to Sell Online
20 Most Demanded & Hot Selling Products In India Online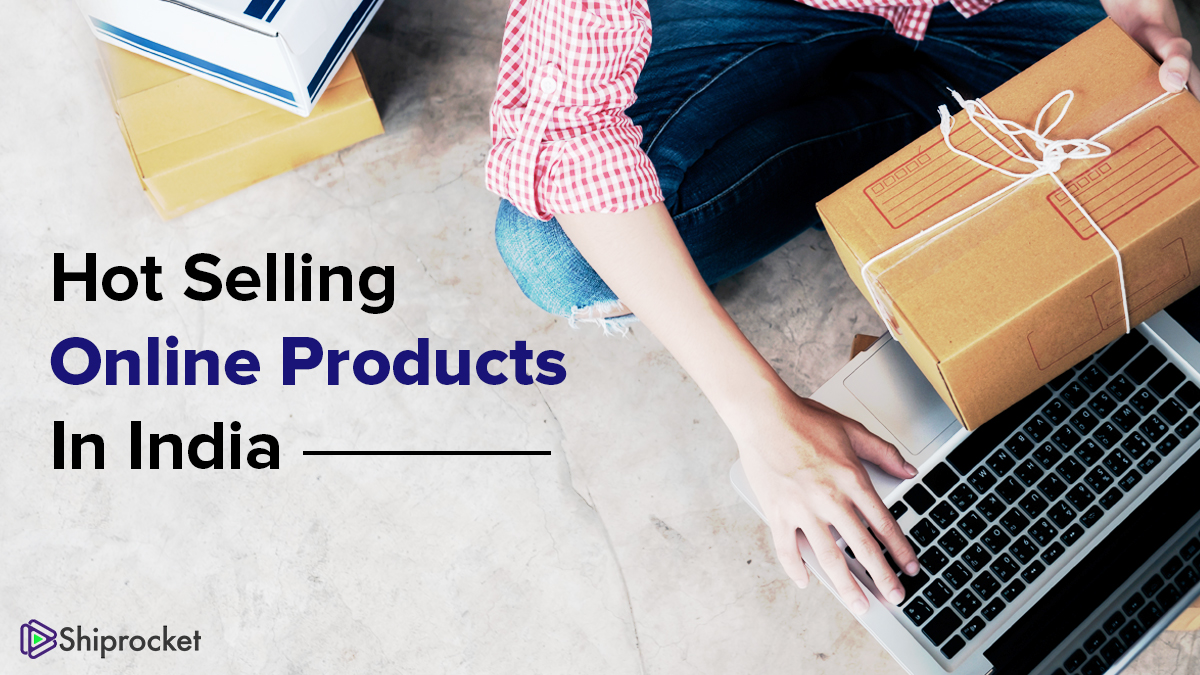 Online shopping is a growing trend in India, and the number of sellers and buyers is increasing daily by whopping percentages. According to a report by Statista, India's total retail eCommerce is estimated to rise 23% by 2021, and apparel would be the largest segment. Clothing, even now, is a major product of online sales. Other items in high demand for online buyers are mobile phones, consumer electronics, footwear, food and health supplements, beauty products, kitchen and home furnishings, fashion accessories, jewelry, books, toys and video games, handmade goods, and online subscriptions.
What Are The Most Demanded Products In India That Are Sold Online
Apparels
Dresses constitute the largest segment of all products sold online in India. Close to 35% of the entire revenue generated from online sales comes from apparel and dress materials. Apparels include ladies' clothes, men's clothing, and children's dresses.
Mobile Phones
Mobile phones are trendy items for sale on eCommerce sites. All brands and models available in the open market are also sold through online sites. For buyers, it is easy to compare among models online before buying a handset of choice.
Books and Stationery
Buying a book could be really time-consuming if bought from the open market. It is easy for a buyer to locate a seller of their selected titles across eCommerce sites. Educational, fictional, and reference books from Indian and overseas publishers are available across eCommerce sites. Since the lockdown, many brands have started selling stationery online. You can sell customized, print-on-demand, and quirky stationery online that otherwise is not common in shops.
Consumer Electronics
eCommerce sites are excellent platforms for buying/selling consumer electronic goods like laptops, tablets, and digital cameras. By 2025 India is expected to become the world's 5th largest consumer durable market.

Footwear
Online is perhaps the best place to search for and buy footwear. The varieties are exhaustive and include shoes, slippers, sandals, and sneakers for both ladies and gentlemen. People get to choose among leading brands from across the world.
Jewellery
Buying exclusive jewelry items is often a tough task when bought across counters. The entire process of selecting preferred items and buying from global leaders is done conveniently through eCommerce websites.
Fashion Accessories
It is obvious that after jewelry items, fashion accessories are a popular product category sold online. Belts, handbags, purses, wallets, headbands, and watches are items bought widely online by Indians.
Beauty Products
Skincare products like cream, lotion, face masks, moisturizers, and perfumes are demanded items sold online. Haircare products like gel, cream, color, shampoo, dryers, etc., are widely hot selling products through eCommerce sites.
Computer Hardware, Software, & Accessories
Desktops, disk drives, storage devices, printers, scanners, mice, and switches are computing devices and accessories that people buy online in India. Market's leading brands are available to customers at hugely discounted prices.
Video Games
eCommerce sites in India are used to buy video games, especially as gifts to children. Games ranging from FIFA World Cup, Grand Theft Auto, Call of Duty, and so on are all available online.
Toys and Games
Online sites are a paradise for kids' toys. Be it traditional games like snakes-n-ladders, scrabble, or current generation remotely operated cars and helicopters, eStores offer every toy of your choice.
Home Decor Items
Drapes, cushion covers, furnishings, flower vases, table mats, tea coasters, rugs, carpets, wall-hangings, and so on are available in online stores.
Kitchenware
Online marketplaces are widely used for buying kitchenware like utensils, crockery, cutlery, storage jars, and so on.
Household Appliances
This category of goods, including burners, microwave ovens, pressure cookers, washing machines, electric irons, kettles, rice cookers, induction plates, etc., are popularly sold online.
Sports Goods and Fitness Equipment
Recently these commodities have had a lot of online buyers. Cricket bats, tennis and badminton rackets, football and basketballs, carom boards, football boots, cricket gear, hockey sticks, and so on are readily available online.
Baby Care Products
Baby care items are a huge revenue generator when it comes to online sales. Products like soap, powder, cream, oil, linen, and diapers are sold extensively on online retail sites. Items like feeding bottles, teethers, soothers, and pacifiers are also widely sold.
Food and Health Supplements
A recent addition to online supplies is food and health supplements. Changing life patterns has prompted many Indians to opt for food and health supplements, triggering increased demand for such items.eCommerce sites are the best option for buying such products.
Provisions and Online Grocery
Daily use items like rice, pulses, salt, sugar, cooking oil, spices, and toiletries are now sold online at a lesser price than market rates. For people with little time for visiting the market regularly, such an online option is splendid.
Handmade Items
Handcrafted items such as costume jewelry, artifacts, scarves, footwear, table mats, purses, etc., are gradually gaining popularity as items for online sale in India. Also, portraits, artwork, paintings are gaining popularity among the masses.
Subscriptions
Subscriptions to digital media like music channels, sports channels, films, and entertainment channels are a new kind of online service offered to buyers.
Final Thoughts
eCommerce business in India is thriving, and newer items are added to the list of commodities every day. With an ever-expanding list of products to sell, it's really a time to sell to a niche audience. We hope with this list of best-selling products online, you will gather ideas and start your online business quickly!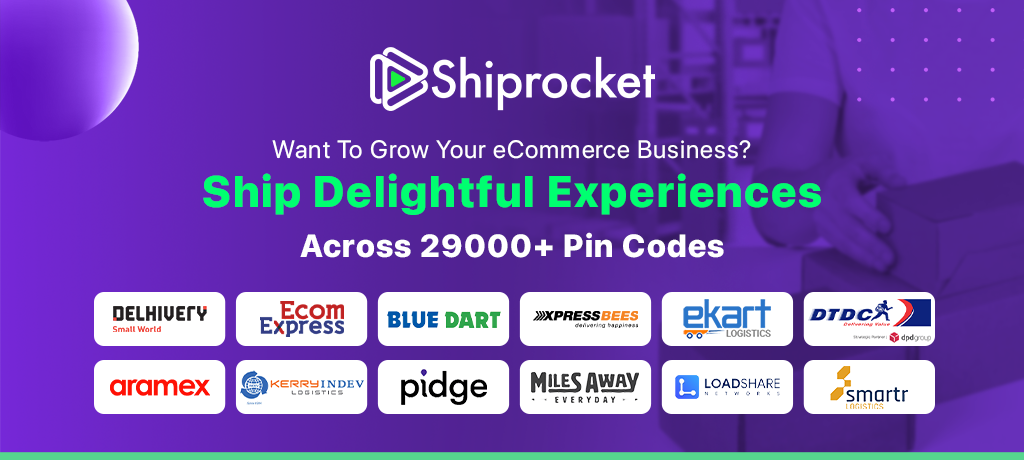 Calculate Your Shipping Costs Now