Hyperlocal delivery
Top 6 On-Demand Hyperlocal Delivery Services in India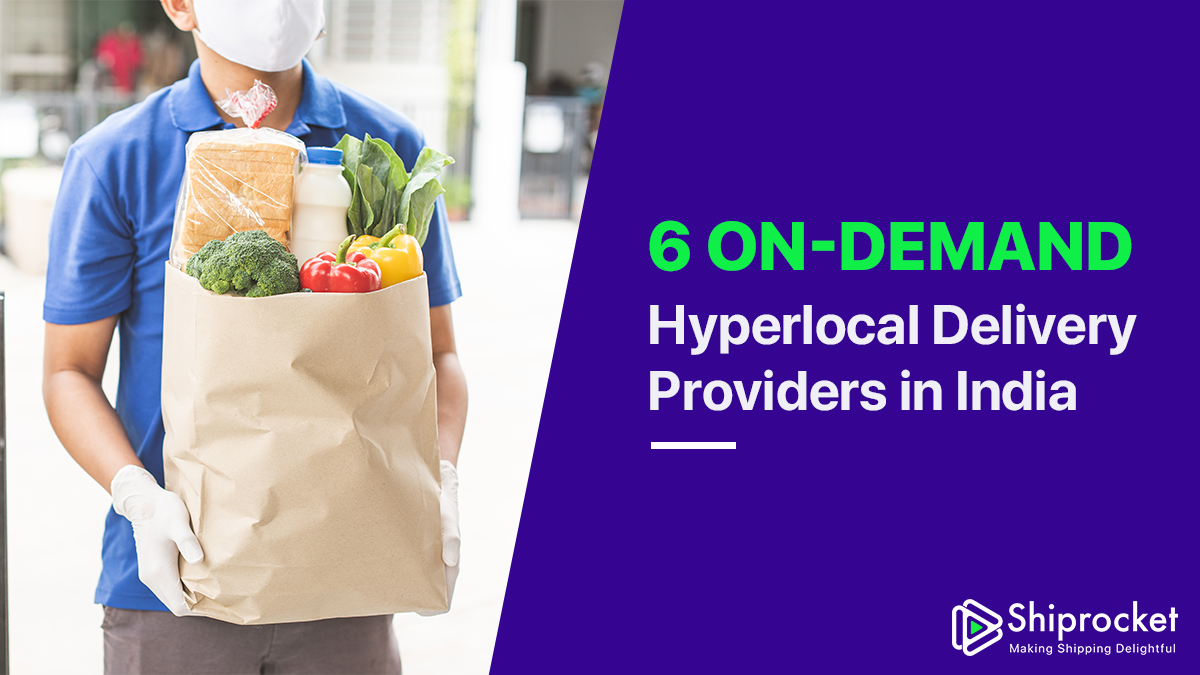 The on-demand hyperlocal delivery business is on the rise in India. According to a report by Harvard Business Review, the on-demand economy is attracting more than 22.4 million consumers annually and $57.6 billion in spending.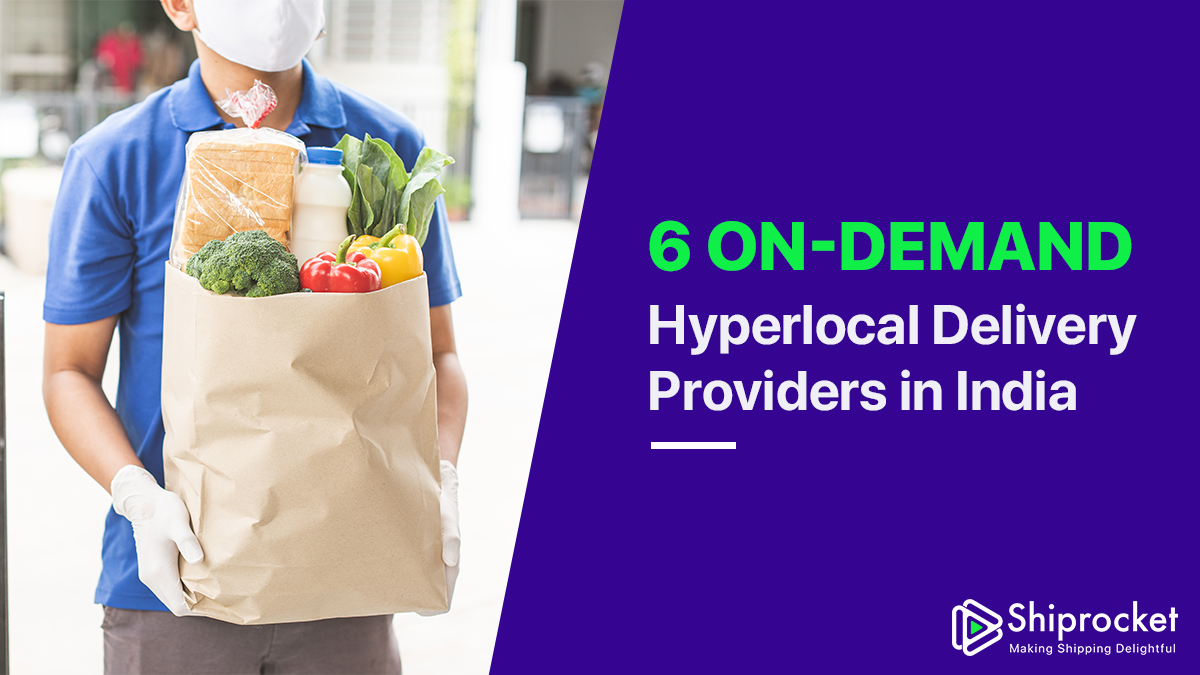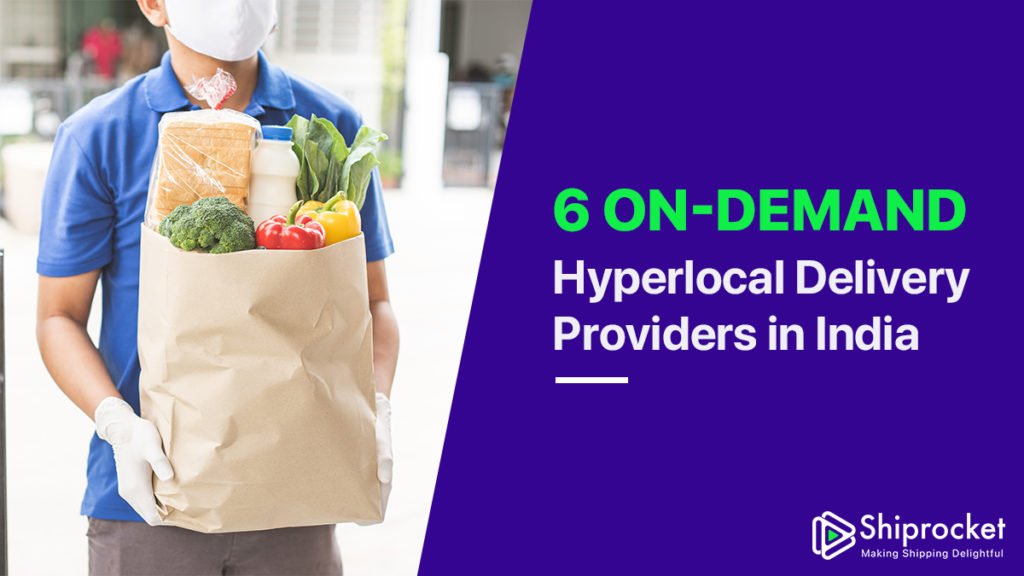 Today, the market is growing with leading players like Dunzo, Shadowfax, etc. that are making nearby deliveries a charm for eCommerce sellers.
What started as a service model with housing and taxi services with Uber, Airbnb, etc. has grown into a full-fledged business model for eCommerce.
Today, sellers are divulging into the on-demand delivery of groceries, food, medicines, stationery, personal care items, home services, etc. Even big pharmacies like Apollo have developed a uniformed omnichannel approach to fulfill orders hyper-locally with their shops in the area.
Especially with the outbreak of the coronavirus, and the nationwide lockdown situation, the eCommerce dynamic has changed drastically. People now prefer home delivery of products rather than shopping from the store. With the increasing demand for home delivery, the expectations for delivering products faster has also increased. Hyperlocal delivery can help you provide results much quicker to customers.
If you are an eCommerce seller who wants to deliver products hyper-locally but doesn't know how to, here is the list of a few on-demand hyperlocal delivery services in India to get you started.
Dunzo

Dunzo is an Indian on-demand delivery service established in 2014. They provide delivery services in Bengaluru, Delhi, Gurgaon, Pune, Chennai, Jaipur, Mumbai, and Hyderabad.
They provide pick & drop delivery services, grocery delivery, and on-demand delivery. You can schedule pickups and get them delivered to your desired location.
They can be a boon for your business if you want to deliver goods like medicines, food, groceries, personal care items, etc. hyper-locally.
To begin with, Dunzo, all you need to do is sign up on their app, check if your area is serviceable, and arrange for a pickup.
Wefast

Wefast is a hyperlocal courier service currently serviceable in Mumbai, Delhi, Bengaluru, Hyderabad, Ahmedabad, Chennai, Kolkata, and Pune.
They offer round-the-clock on-demand delivery services for online stores. Courier is assigned almost 10 minutes after receiving the order, and they have fixed rates for deliveries in different cities. Also, they provide API integration to automate your sales and deliveries.
Furthermore, you can pay via cash or prepaid payment. If you need to ship heavier orders, they can assign you to courier partners who ship heavy items. They have several options for local delivery that can be used to fulfill orders seamlessly.
Lalamove

Lalamove is a seasoned on-demand delivery service provider. They have already established their presence in international locations like Hong Kong, Kuala Lumpur, Singapore, etc. In India, they are active in Delhi, Bengaluru, Chennai, Hyderabad, Mumbai, and Pune. You can deliver packages on the same day with doorstep pickup and delivery.
They also have an intracity mini truck and bike delivery solutions for your business. You can opt for the most suitable transportation to make sure your products reach your buyer within the stipulated time. They offer you 24/7 on-demand deliveries and booking options also.
They are a good match for your business as they are experienced and have various methods of delivery.
Shadowfax

Shadowfax is an experienced courier service in India that offers intercity and inter-zone deliveries for leading brands. They also provide hyperlocal delivery services for the delivery of food, pharma, and groceries.
They operate in over 500+ cities in India and are continually expanding their domestic network. They claim to deliver products between 30 to 90 minutes.
To facilitate fast deliveries, they offer optimized routing with the help of the latest technology to ensure quick and seamless deliveries.
Grab

Grab is a popular on-demand delivery service provider that offers hyperlocal and last-mile delivery solutions. They have an extensive fleet of bike riders that move products locally and provide intra-city deliveries with four-wheelers. They offer food delivery, grocery delivery, and eCommerce delivery. They have partnered with various Kirana stores to make these products available in a micro set up.
You can use Grab for delivering orders in a 4 km neighborhood, to a delivery distribution center, or within the city.
They are active in 300 cities and can be suitable for your business if you are looking for hassle-free delivery within a short range.
SARAL by Shiprocket
Shiprocket is India's leading eCommerce shipping solution. We offer sellers with a powerful shipping platform so they can deliver to over 26000+ pincodes with 17+ courier partners.
Recently, Shiprocket has also ventured into hyperlocal delivery services, offering on-demand delivery services to eCommerce sellers with its SARAL app.
Shiprocket has partnered with on-demand delivery providers like Dunzo, Shadowfax, and Wefast to make hyperlocal delivery accessible and feasible for you.
Thus, with SARAL, you can leverage the power of several hyperlocal service providers and ensure that your products are delivered directly to your customer's doorstep.
With Shiprocket, you can ship hyperlocal orders within 50 km. This gives you greater access to customers, and you can skip the hassles of long-drawn delivery.
Benefits of Hyperlocal Delivery with SARAL
Quick Delivery
With hyperlocal delivery services, you can offer same-day and next-day delivery to your buyers. This can help give your business an edge over your competitors, and you can create many loyal customers who live nearby.
No Packaging Hassles
With SARAL, you do not need to measure the volumetric weight for shipping hyperlocal orders. Therefore, you can pack them in any way and only ensure that the packages are tamper-free and spill-proof
Deliver Large Shipments in Parts
You can deliver large shipments in several small packages to customers who live nearby. This will be less expensive for you and will also ensure safe delivery.
Delightful Delivery Experience
You can also provide buyers with tracking information that includes the delivery agents' phone number and estimated delivery times along with regular tracking updates.
Pickup and Drop Service
With SARAL, you can pick up and drop any product like groceries, food, medicines, charger, flowers, gifts, cake, etc. You just need to enter your buyer's details, add the product specifications like the quantity, price, etc. and choose a delivery partner.
Final Thoughts
On-demand hyperlocal delivery is the next big thing for eCommerce. The sooner you adapt to this trend, the faster you will be able to blend with it. Give your business an extra edge with hyperlocal deliveries.
What does hyperlocal delivery mean?
Hyperlocal delivery refers to the process of shipping goods over short distances.
Is hyperlocal and on-demand delivery the same?
Hyperlocal and on-demand delivery is similar however on-demand delivery might not always be hyperlocal.
Which are the best hyperlocal delivery partners in India
Dunzo, Wefast, Shadowfax, etc. are the leading partners. However, you can find them all in SARAL.
Calculate Your Shipping Costs Now