eCommerce Shipping
What is Last Mile Delivery? Top Challenges Faced & Solutions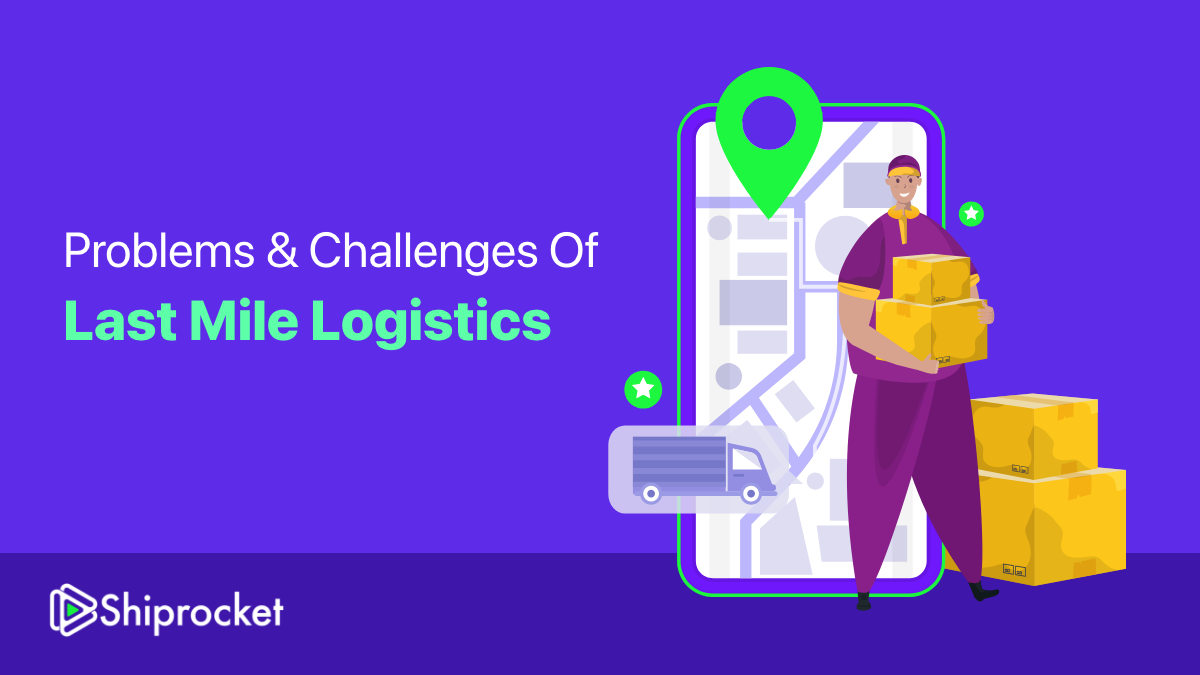 Amid the pandemic, people were locked at home, and we saw extreme growth in the eCommerce industry. Along with the development, we also saw severe disruptions in the global supply chain. Everyone is aware of the shipping issues, as, with changing times, the world has become more dependent on same/next-day delivery.
Delivery prices across the globe also increased, and businesses hoped the situation was temporary. However, with the increased demand for affordable delivery and ever-growing competition, companies were looking to solve the biggest challenges of last-mile delivery.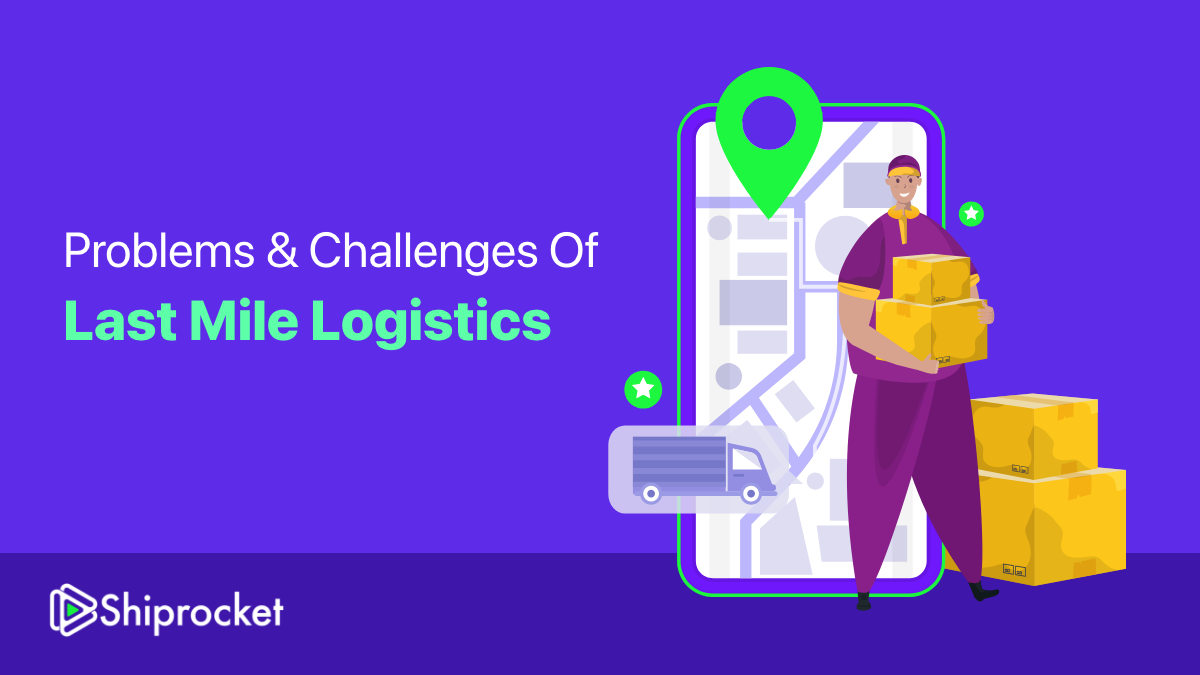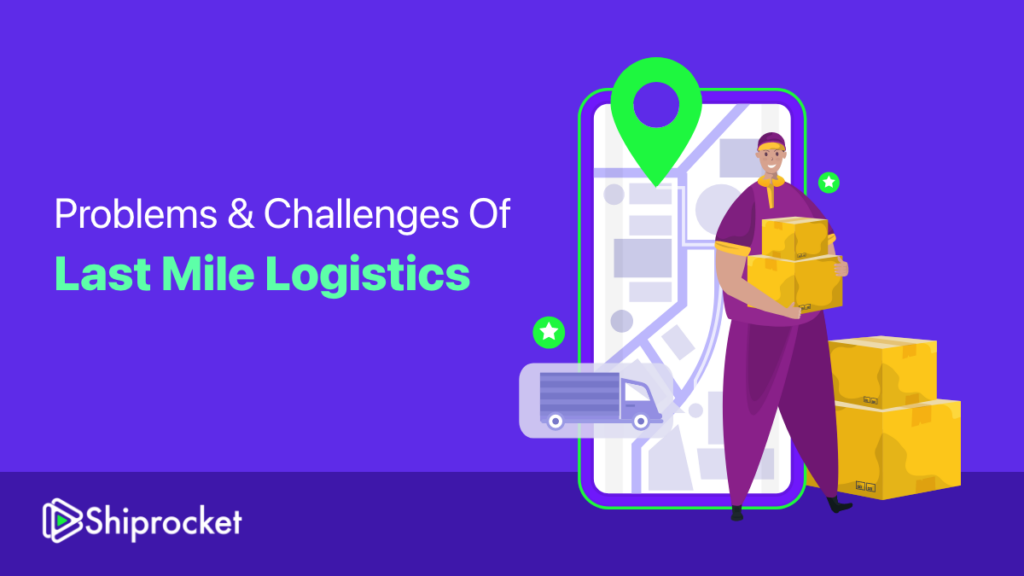 What is Last Mile Delivery?
Last-mile delivery is the final step in the long process of the delivery cycle. The whole product journey moves from the warehouse to the truck, and lastly to the customer's doorstep. Last-mile delivery is the most expensive and time-consuming part of the shipping process and customer satisfaction majorly depends upon it.
What is the Last Mile Problem?
Have you ever tracked your package in real-time online and noticed that it was 'out for delivery' for almost forever? We already know that the last mile problem is largely inefficient, and that's majorly because the last mile delivery process is long and the final mile of delivery involves multiple stops at various points of small sizes.
Competition & Customer Expectations
Although eCommerce businesses have been growing and many companies are trying to match and walk in the footsteps of giants like Amazon, trying to enhance their online offerings with a comparatively broader product catalogue and prime subscription delivery options.
Customer expectations are increasing with each passing day, and every customer expects timely product delivery and a stellar post-purchase experience. To keep up with changing expectations, finding ways to optimize last-mile deliveries and fulfill orders faster is integral.
You will find big and small competition in every industry you open your business in and the best way to stay ahead of your competition is to invest more time in good tech and provide customers with an extraordinary post-purchase experience.
7 Challenges in Last-Mile Delivery
Rising Costs
Last-mile is the final step of the delivery process. However, it is the most expensive for both the end consumer and the business. Not only this but integrating new infrastructure to manage the overload of demand also adds to the cost. Also, many hidden expenses arise during delivery, such as delays and order cancellations, adding to the last mile delivery cost.
Unfortunately, you cannot pass on these costs to the consumer. Customers can abandon carts when they see any added expenses they didn't expect. Therefore, the best option is to absorb and minimise these costs elsewhere.
Delays
Late deliveries and failure to meet delivery deadlines can be extremely expensive for a business. In global shipping, delays are simpler to foresee. However, it is costly to cancel orders. So, the best is to plan the delivery routes carefully and avoid delivery delays and keep your customers satisfied.
In some cases, late deliveries can lead to cancelled orders, and if you can anticipate order cancellations beforehand, then it is best to cancel orders on the go. This can save your time and energy from undergoing a complicated returns process. However, you will have to deal with the high expectations of the customer and late delivery penalties.
Unpredicted Issues
Always keep a buffer for things to go wrong and have an unexpected tolerance for things that go wrong. Depending on the industry, we should set aside a financial reserve of around 5% to 15% of the total amount in case of any unforeseen expenditure.
It is also paramount to have a contingency fund in place. You should have the funds to deal with any unforeseen complications. The amount can depend on the difficulties you have previously dealt with.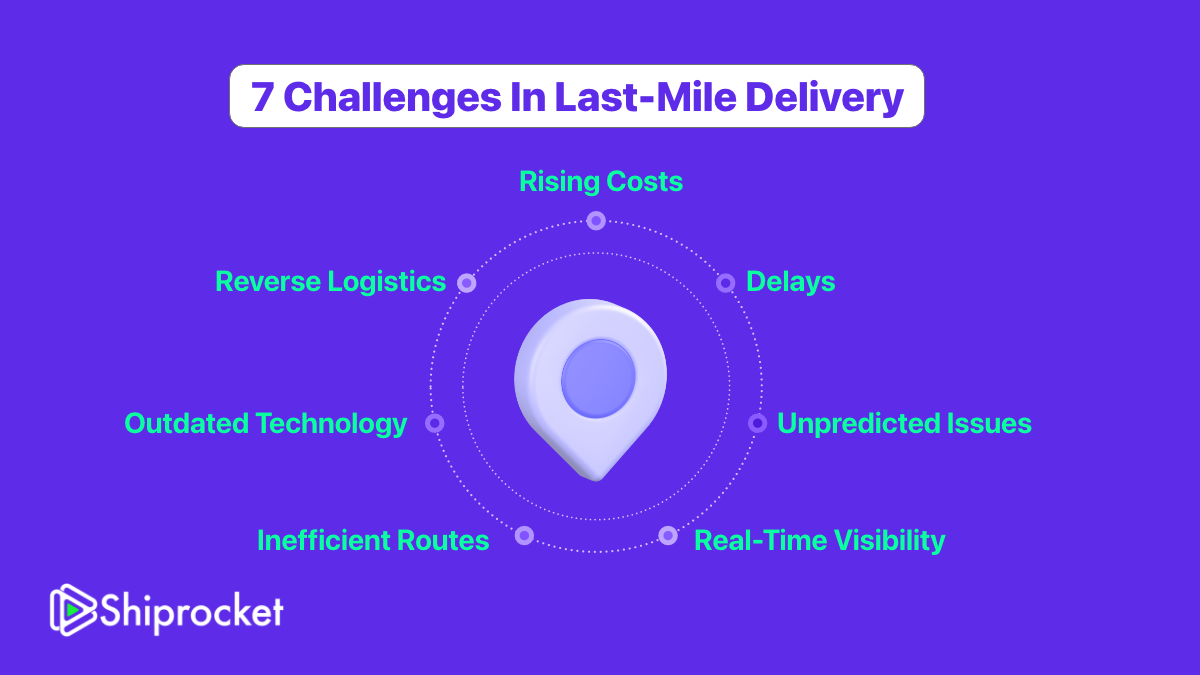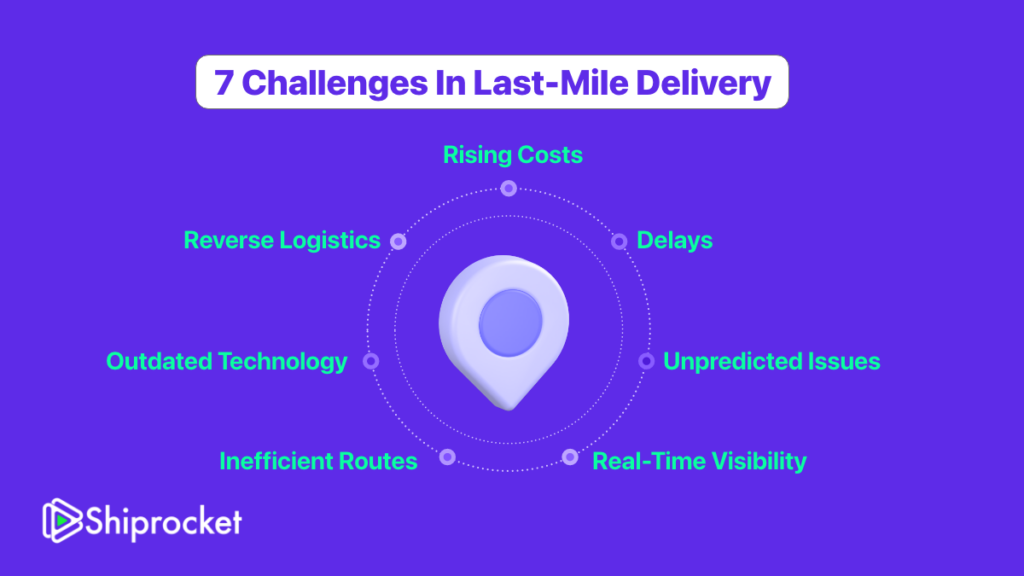 Real-Time Visibility
Lack of visibility is one of the biggest challenges in last-mile delivery. Fortunately, it is also one of the easiest issues to solve.
You can implement visibility tools that allow real-time communication with the delivery executives. Customers will also appreciate the ability to track their shipments in real-time instead of relying on tracking codes that don't update timely.
Inefficient Routes
Optimizing delivery routes is one of the best ways to reduce your operating costs for last-mile delivery. This has a higher chance of increasing customer satisfaction and making on-time deliveries.
Outdated Technology
Many modern-day businesses still use obsolete delivery and supply chain technologies. Even when businesses implement modernisation, for some reason, last-mile delivery is often overlooked. The changes that are done are mostly for warehouse upgradation or global transportation.
However, even small last-mile delivery changes can present excellent results. Optimising your deliveries is an art, and there are many tools that'll help you manage that. On a broader scale, using GPS devices and tracking softwares can help you manage and increase the visibility of real-time deliveries.
Reverse Logistics
In case you have no clue what we are talking about, reverse logistics refers to when a customer returns your goods, and you bring them back to your warehouse or manufacturing facility. Your brand will also need a return shipping system for efficient product returns.
Reverse logistics doesn't only benefit the customer but also builds trust with the consumer and increases the chances of repeat purchases.
Shiprocket will help you overcome the above-mentioned challenges seamlessly. Shiprocket is India's largest eCommerce enablement platform providing digital retailers with an end-to-end customer experience solution. The platform offers shipping, fulfillment, customer communication and marketing tools for SMEs, D2C retailers and social commerce retailers in India.
Shiprocket was launched in 2017 and is on a mission to create seamless logistics data platforms that automate the shipping processes for retailers and connect them to carriers and consumers across national and international locations. Shiprocket has over 25+ courier partners and over 12+ channel integrations for all its sellers. Its shipping solutions enable brands to deliver to 24,000+ pin codes across India and 220+ countries and union territories worldwide.
Solutions to Improve Last-Mile Delivery Logistics
There are many ways in which we can improve and speed up last-mile logistics for our businesses via technology and other improvements. Here are 3 ways how you can upgrade your last-mile delivery-
Improve Customer Warehouse Proximity
Warehouses should be located near the consumers. This will save a lot of money in the long run and will also help to minimize delivery costs and fuel usage. It is best to have a fufillment center near locations where bulk orders arise on a regular basis. This will, in return, also increase the ROI of warehouse operations by making inventory management easier and less time-consuming.
Invest in Technology for Delivery Optimization
New technologies enable process improvements to analyse real-time information, leading to saving time and better decision-making. Newer technologies have the capability to integrate machine learning, artificial intelligence and much more to upgrade last-mile logistics solutions.
This will help us in better route navigation and driver allotment and will enable businesses to boost their potential ROI. Not only this, but it also helps us save on total operational costs and reduce the time spent on the supply cycle.
Implement an Effective Real-Time Delivery Tracking System
Real-time delivery tracking helps companies and consumers to keep track of the status of the package until it reaches its final destination. It keeps the customers informed and keeps giving real-time updates to them.
Conclusion
All businesses want to compete with their competitors and maintain customer satisfaction simultaneously. The customer's expectations and supply chain logistics are constantly changing, and it is best to monitor the biggest challenges of last-mile delivery and keep upgrading your approach to logistics.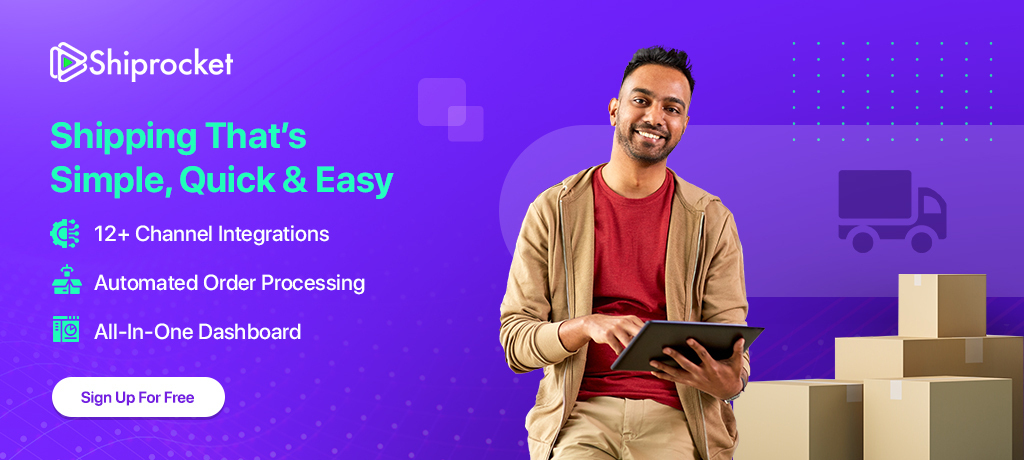 Calculate Your Shipping Costs Now