Product Updates
A Trip To The All-New Shiprocket Panel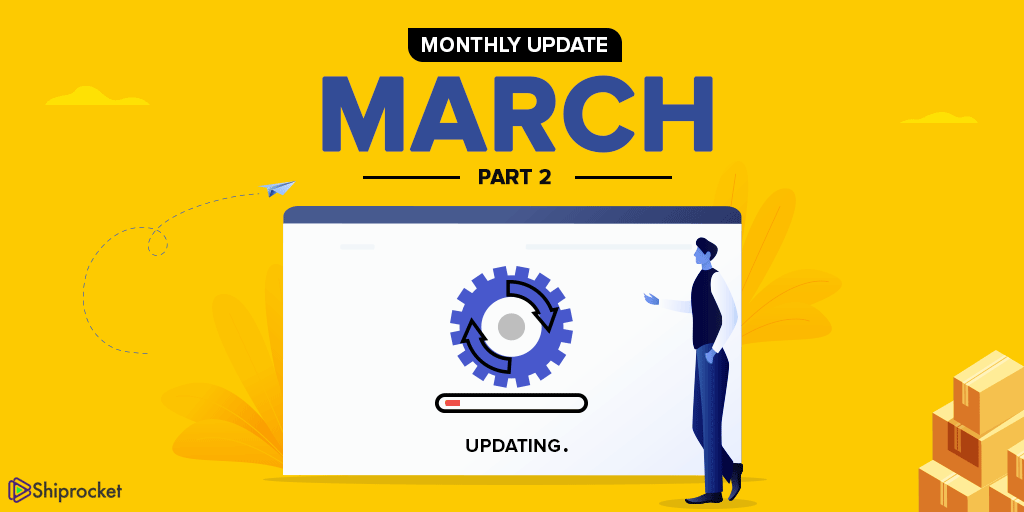 We have some exciting news to share with you. In the past few days, we've not just added a couple of new features to our platform but also revamped the left menu in the Shiprocket panel so that your shipping journey is smoother than ever.

What's New?
We've revamped the Shiprocket panel by changing the left menu icons and making it easier for you to find what you're looking for! But don't worry, if you're not familiar with it yet, we're here to take you through it.

Let's discover what's new in the panel.

Dashboard
Find your shipping analytics, order, and shipment overview in the dashboard.

Orders: Earlier you had to ship your forward orders and return orders from the same menu. We've now created a special return menu for better management and tracking of your return shipments. Here's what you can do in orders now-
Add order
Process orders
Generate Pickup
Download manifest
All orders
Create quick shipment
Returns
Explore the all-new returns menu and track or create your return orders efficiently. The menu lets you:
Add Return orders
View All Return Orders
Shipments
Track and process your shipments from a single platform in the revamped Shipments tab. Enjoy more flexibility to take action regarding your shipments without lurking through multiple tabs. Here's what the new Shipments tabs lets you do-
Track your shipments
Process an NDR
Weight discrepancy
RTO
Rate calculator
For your convenience, we've removed the rate calculator tab from the left panel and added it to the all-new Tools section.

Products
The products tab on the left panel has now been migrated to the brand new Channels tab. As we understand that your products are an essential part of your channel, we considered it would be better to provide a separate menu for channels where you can monitor your inventory and other crucial aspects concerning your sales channels.

Billing
Keeping an eye on your freight bills is one of the most important tasks when you're shipping plenty of orders every day. For this reason, we've increased the functionality of our Billing tab and added these new features for your convenience-
All recharges
COD remittance
Invoices
Tools
As we discussed above, we've grouped a couple of tools that you used individually under different panels, into one solid tab in the left menu-Tools. Discover these under this tab-
Rate calculator
Pincode Zone mapping
Activity
Channels
To help you manage all aspects of your sales channel effectively, we've compiled the most important functions of channels and grouped them. Here's what you can find in the present-day Channels section in the left menu-
All channels
Channel products
All products
Manage catalog
Settings
The 'Settings' section from the left menu is much like before, with the only change being the migration of Channels to a separate menu. The Settings tab now lets you make changes to the following-
Company
Courier
Courier priority
International
Tax class
Category
FAQs
What is the same as before?

Which sections from the left panel have been removed?
Rate Calculator (Now under Tools)
Products (Now under Channels)
Earn and Ship- removed
What are the new sections that have been added?
Returns
Tools
Channels
API
We hope the new Shiprocket panel helps you ship your orders effortlessly and keep a close eye on all aspects of shipping at once. You can try the new panel here and experience the best of shipping and growth opportunities for your business at your favourite logistics platform.
Calculate Your Shipping Costs Now