Product Updates
Product Updates From April That Will Help You Ship Seamlessly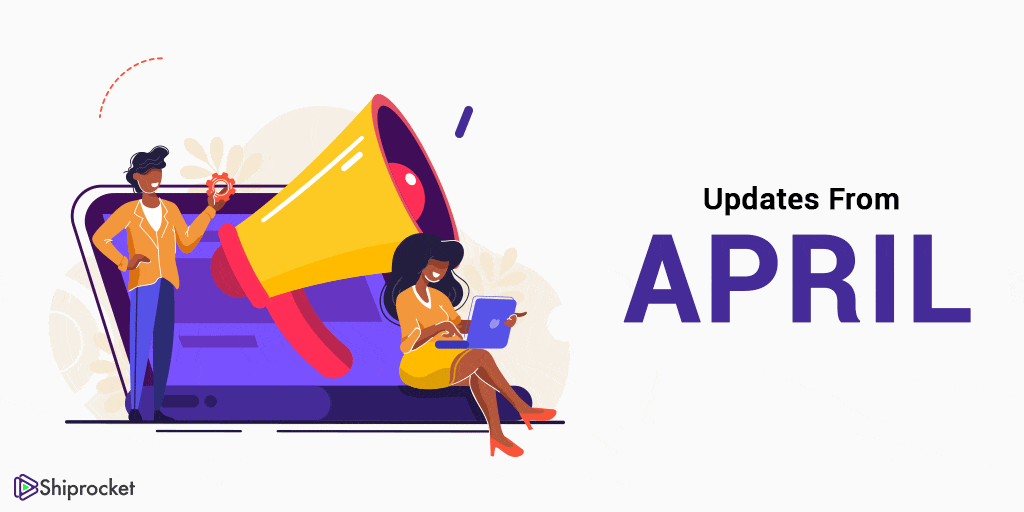 We've worked day and night to bring you the best features and product updates from April. While some of these are the latest features and integration on our platform, many of these are updates that will help you ship even more smoothly on our platform.

So, let's get started!
1) Its Raining Courier Partners at Shiprocket!
We're introducing new courier partners to help you choose from as many options as you desire. This includes courier partners for domestic as well as international shipments.

Use the courier recommendation engine to ship with any of these partners and enjoy faster, cheaper and better delivery service. Here are some of our latest courier partners along with the mode, minimum and maximum weights they offer for shipping.
2) All New Reports Section in the Panel
Is going back to your frequently downloaded reports bothering you? Not anymore!

Now keep an eye on all your reports with our new reports section. Every time you download a report from the Shiprocket panel, it will show up in the Reports tab.

How to Access the Reports Tab?
To access the Reports tab, follow the steps mentioned below-
Go to 'Tools' option from the left menu
Click on 'Reports' from the submenu
Here you will find all your downloaded reports
Click on the 'download' option to re-download these reports
3) Hot Android App Updates
Were you missing some of the features in our Android app? Don't worry! We've added a few more in the past month. Check out these latest features and try them for your orders!

What's New?
Now you can check your entire payment history in the Recharge Log section
Check out the Rate Calculator to find out the best courier rates before sending a shipment
Share tracking details instantly with your buyer via Whatsapp, Facebook, Messenger, etc.
Now, you can easily edit your registered mobile number in the profile section of the app
4) What's New in the iOS App?
We understand how bugs and crashes can destroy your shipping experience. And that's why we've not just added new features to the app but also made it better!

No more unwanted bugs and sudden crashes! Check out the all-new iOS app you will love to ship with!

What's New?

View invoices and pay them directly from your Shiprocket app
Now you can avail offers by applying coupons in the iOS app as well
Just turn the toggle on to select your favorite courier partners in the app
5) Escalate Your Undelivered Shipment Issues
Tired of shipment not getting delivered, even after asking for a reattempt? Don't worry!

Now raise an escalation for your undelivered orders, that have not been re-attempted by the courier even after your or your buyer's request.

How to Raise an Escalation?
Go to the Shipments tab in the left panel
Click on 'Process NDR'→ 'Action Requested'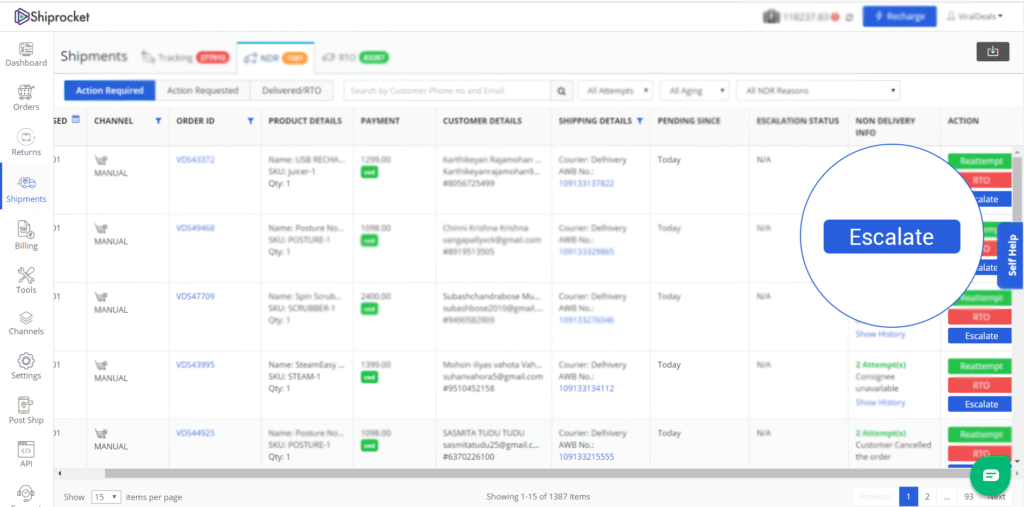 Check the status of the shipment. You cannot raise an NDR if the status is 'Out for Delivery'
Click on the escalate option besides your shipment
Fill in the required details and that's it!
Next, you will be asked whether the escalation is due to 'Fake delivery Attempt' or 'Remarks Not Followed'. In case of a fake delivery attempt, you must upload the call recording as proof of conversation between you and your customer.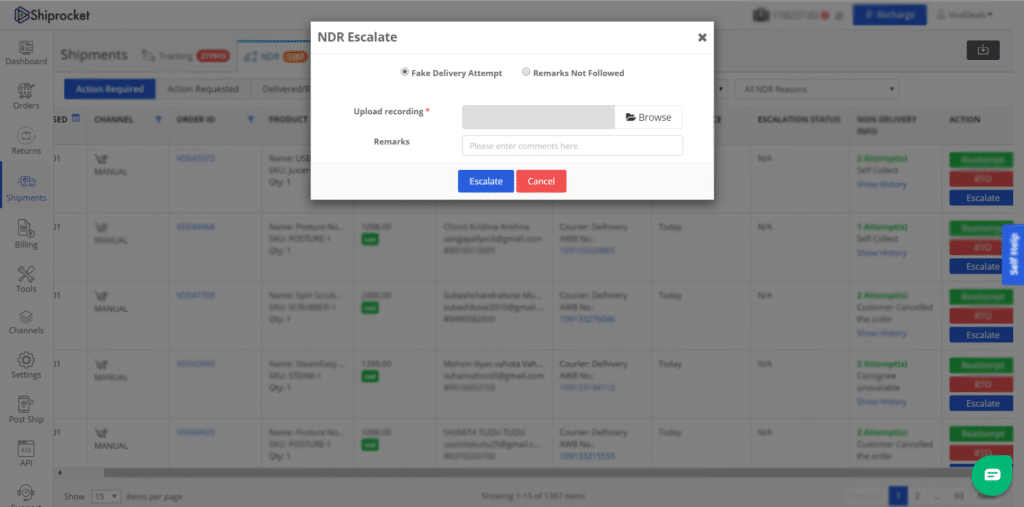 In case of the option 'Remarks not followed' you must enter the remarks about the same.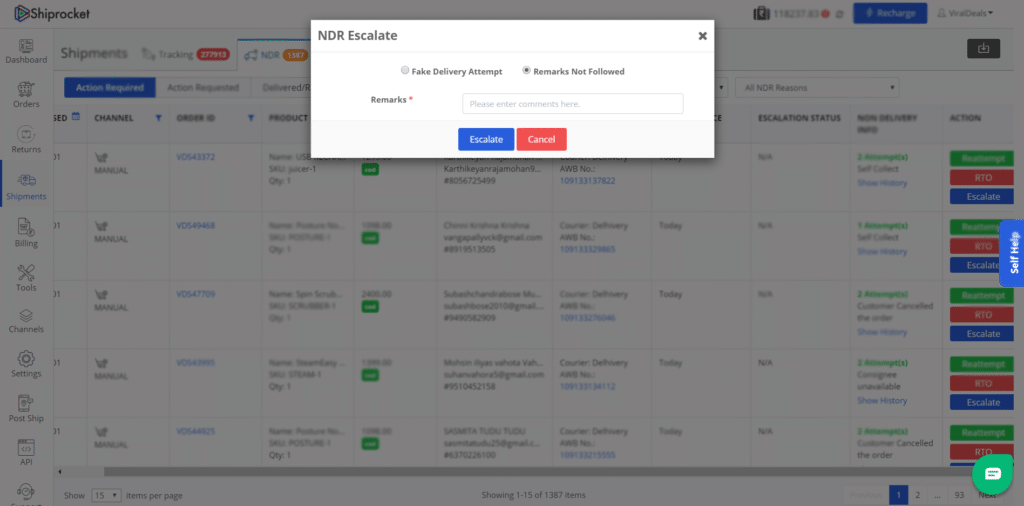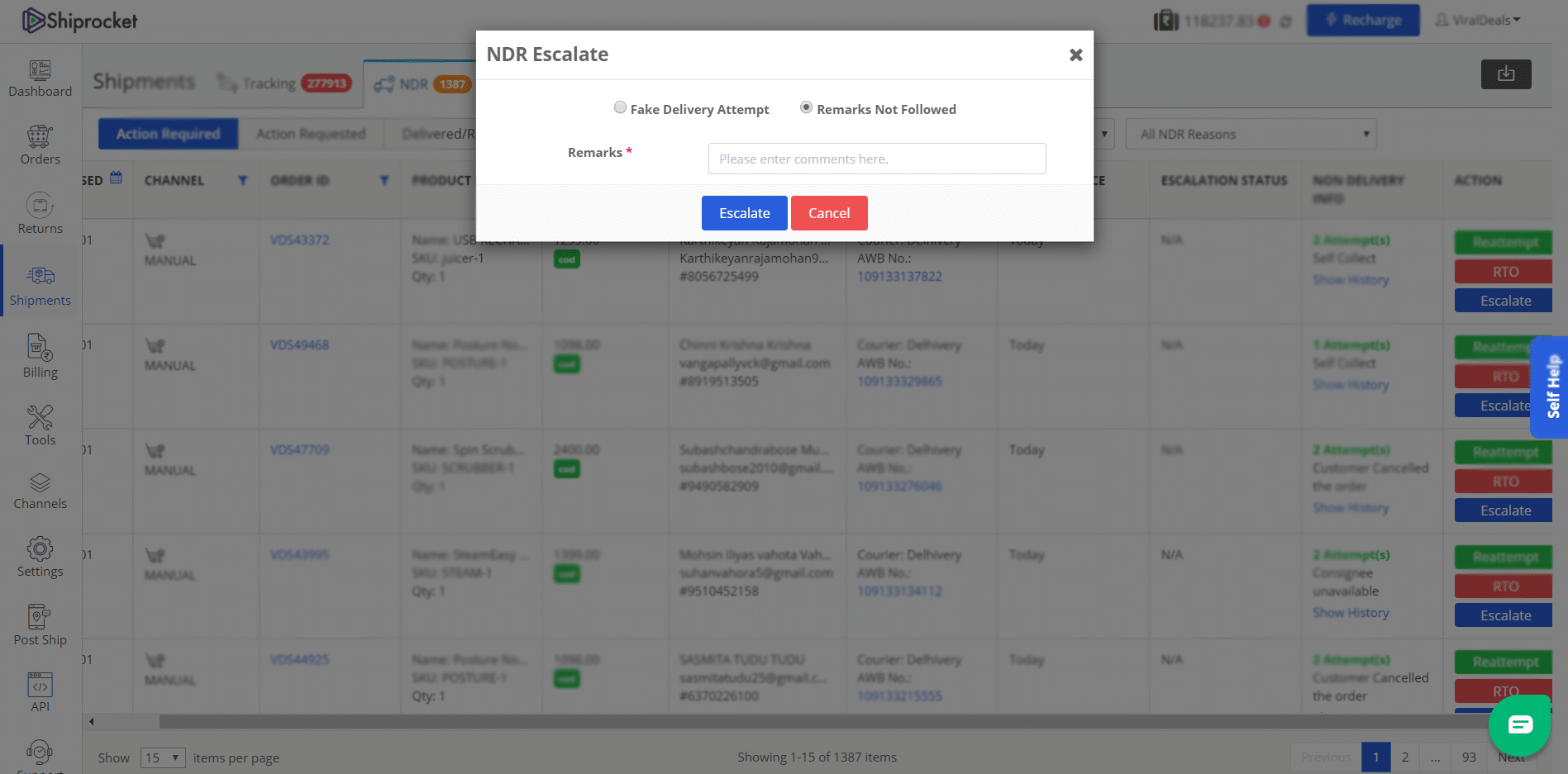 Once you raise a request for the escalation, you will receive the support within 24 hours!

6) Proof of Delivery for Bluedart
Now receive a proof of delivery for your shipments shipped via Bluedart. You can view it in the Shiprocket panel.

To view a proof of delivery for Bluedart:
Go to Orders tab from the left menu
Click on the order number that has been delivered
This is the Order Details Screen. You will find the Proof of Delivery here.
7) Notification for Cancelled Shipment
Finding it hard to keep a track of your refunds due to order cancellations? Well, not anymore!

We'll be sending you email notifications to let you know about your refunds from canceled shipments.
8) Add and Manage More Users
Do you need to assign multiple users to take care of shipping for your business?

Don't worry! We have a perfect solution for you.

Now add up to 10 users in your Shiprocket panel and give them access to various tabs from the left panel as per your requirements.

Here's how you can do so-
Navigate to the Settings→ Company from the left panel
Click on the 'User Management' option
In this window, you need to add the email ids, name of the user you wish to add to your panel.
Next, select the module(s), which you want to share with your users. The users can only view the modules that you have added for them, in the panel.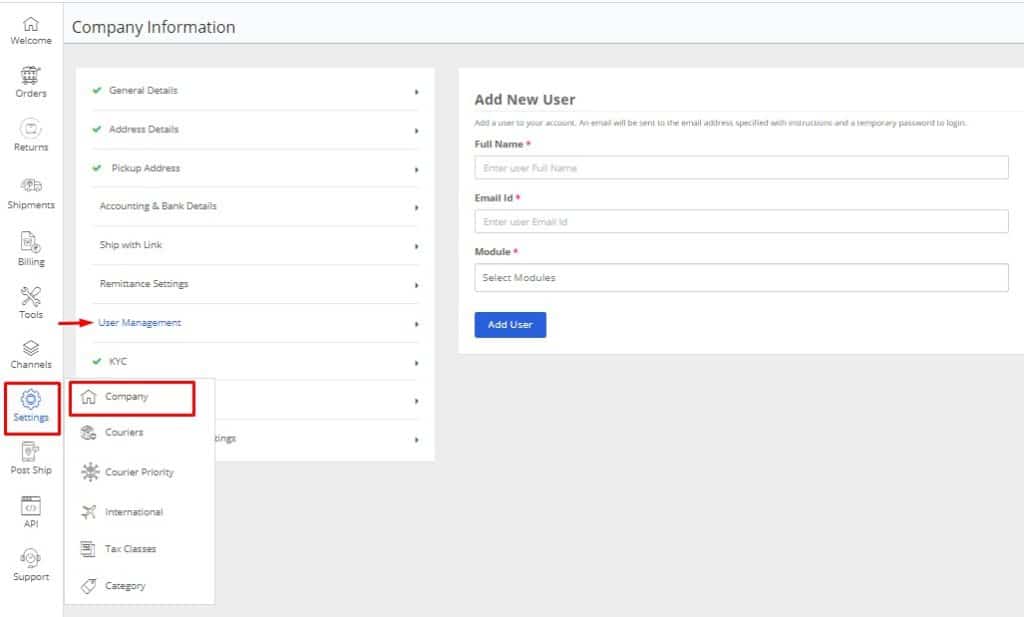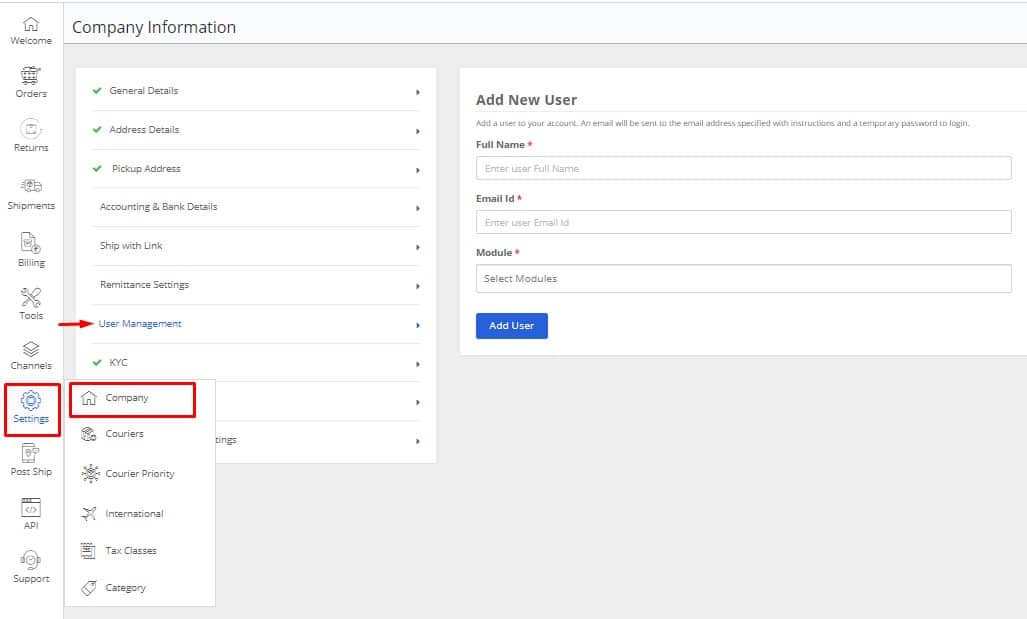 These features are sure to make your shipping journey smoother. We hope you like trying them out and ship your parcels hassle-free with us. We'll be launching more features in the coming days, that will help you take your business to new heights! Keep an eye on this page for more updates and latest features.

Happy Shipping!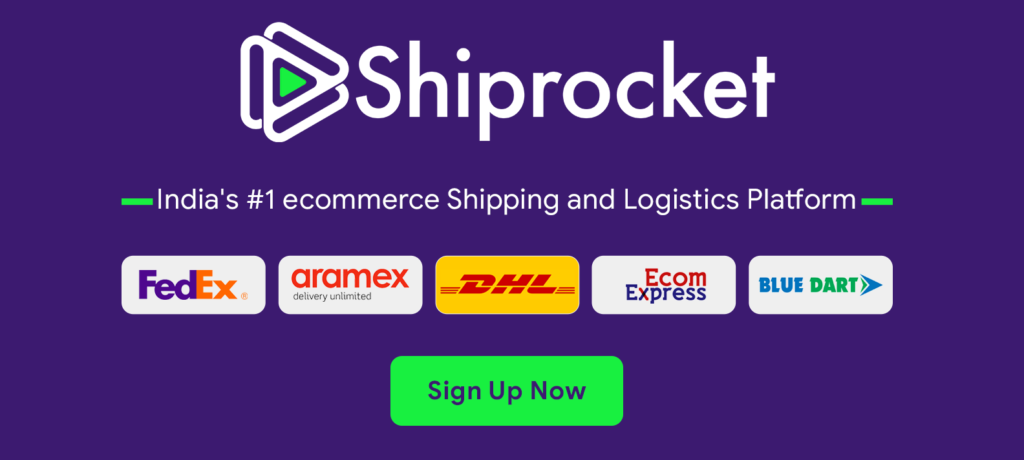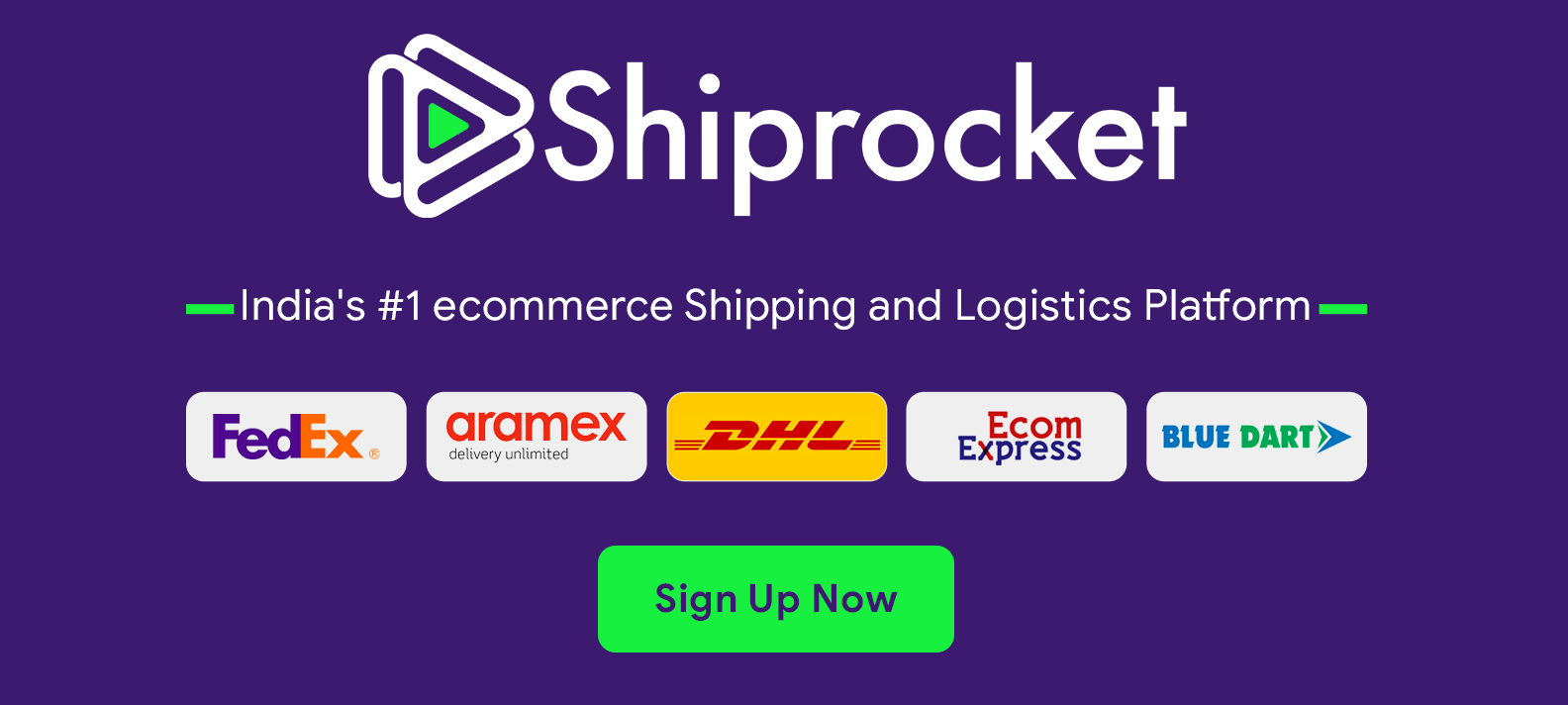 Calculate Your Shipping Costs Now