Product Updates that Fuelled June 2020
At Shiprocket, we have been on our toes to bring you features that can help you enhance every aspect of your order fulfillment journey. Our aim has always been simplifying logistics and fulfillment for our sellers and this month has been no different.
We have specifically worked on post-purchase experience, packaging, and hyperlocal delivery, to bring to you carefully crafted functionalities that can help you organize your shipping and fulfillment.
Let's quickly jump in and see what these updates are and how they are going to transform your shipping experience!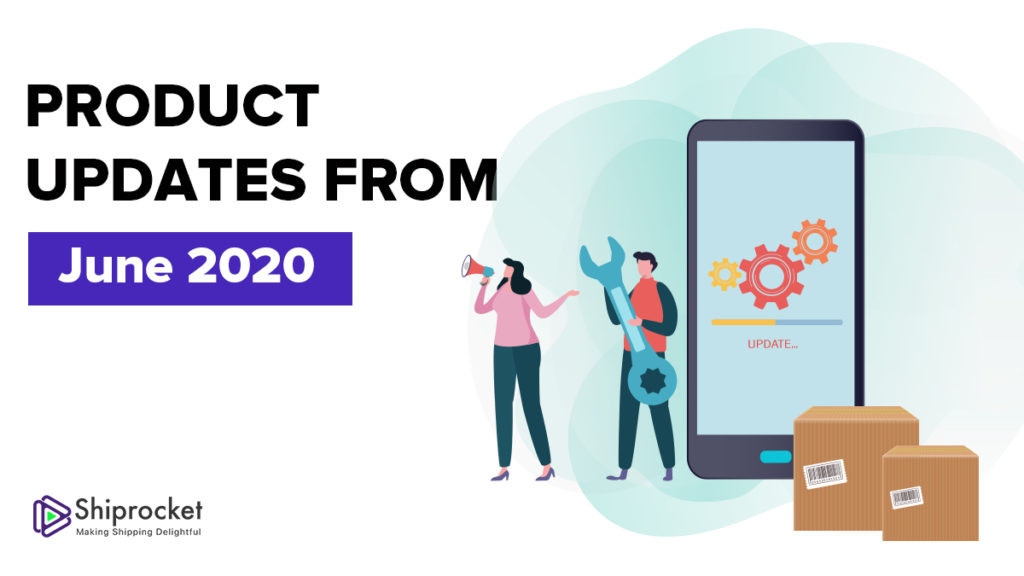 Introducing SARAL – a Dedicated Mobile App for Hyperlocal Delivery
SARAL is a mobile application that can help you achieve accessibility and reach out to thousands for delivering orders in a safe manner!
Ever since we forayed into hyperlocal delivery, we always wanted it to make it extremely accessible for all sellers in every nook and corner of the country.
SARAL is designed to help you ship orders within a 50 km radius through delivery partners like Dunzo, Wefast, and Shadowfax. It is suitable for every individual who wants to get orders picked up from one place and delivered to another, be it a Kirana store seller, or a retail hypermarket.
All you have to do is add orders and relevant details like the pickup address, delivery address, weight, quantity, order amount, etc. Then, you can select the desired delivery partner and ship your order. The shipment will be delivered to your buyer in a few hours.
With SARAL, you can send prepaid or cash on delivery shipments. The best part is that you can add money to a shipping wallet and ship without having to enter the credit card, debit card, or other payment details over and over again. Along with that, you get your COD Remittance directly in your bank account. This makes the process extremely hasslefree and convenient.
The app is multilingual and can be operated in English and Hindi. So, you can use it in the language you are comfortable with.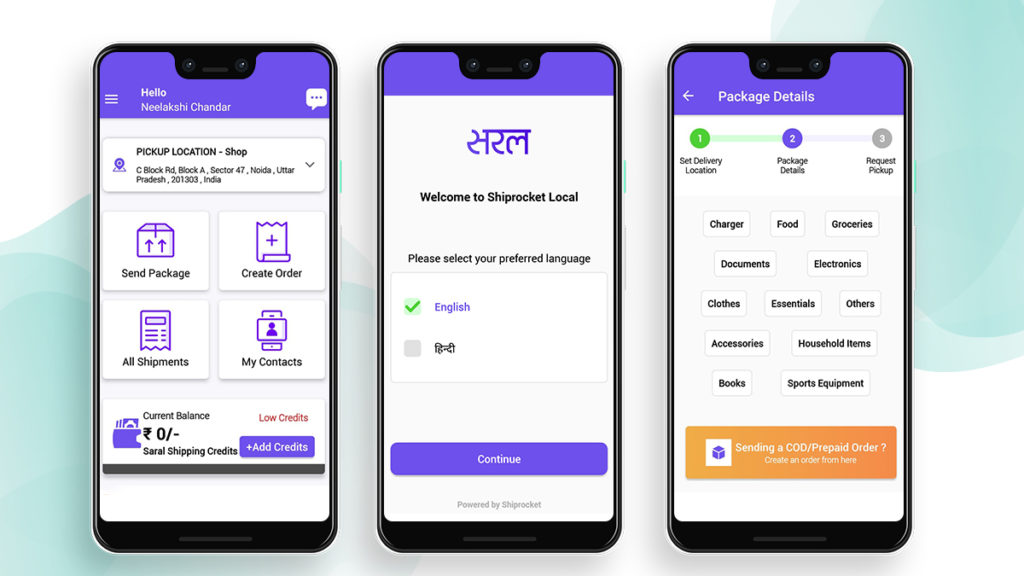 How to Get Started?
You can download the app from Google Playstore.
Just go to the Android Play Store → type SARAL by Shiprocket → Download & Install the mobile app

After you install the app,

Open the SARAL app on your phone → Enter your Mobile Number → Enter the OTP received → Get Started
Make your hyperlocal deliveries much easier with SARAL and grow your business without any complications!
Make Packaging & Shipping Organized with Shiprocket Packaging
Packaging is often the reason your first-mile operations are delayed. Also, if your products are not packed properly, you also have to deal with many weight disputes. These can take up a lot of time from your daily operations.
To solve these problems and make cost-effective packaging available to your business, we have launched our own packaging initiative – Shiprocket Packaging!
Shiprocket Packaging offers you the finest quality packaging materials like corrugated boxes and courier bags at the lowest rates. Place your order on the packaging website and get it delivered at your doorstep.
These materials are tested rigorously for the best quality and are 100% recyclable!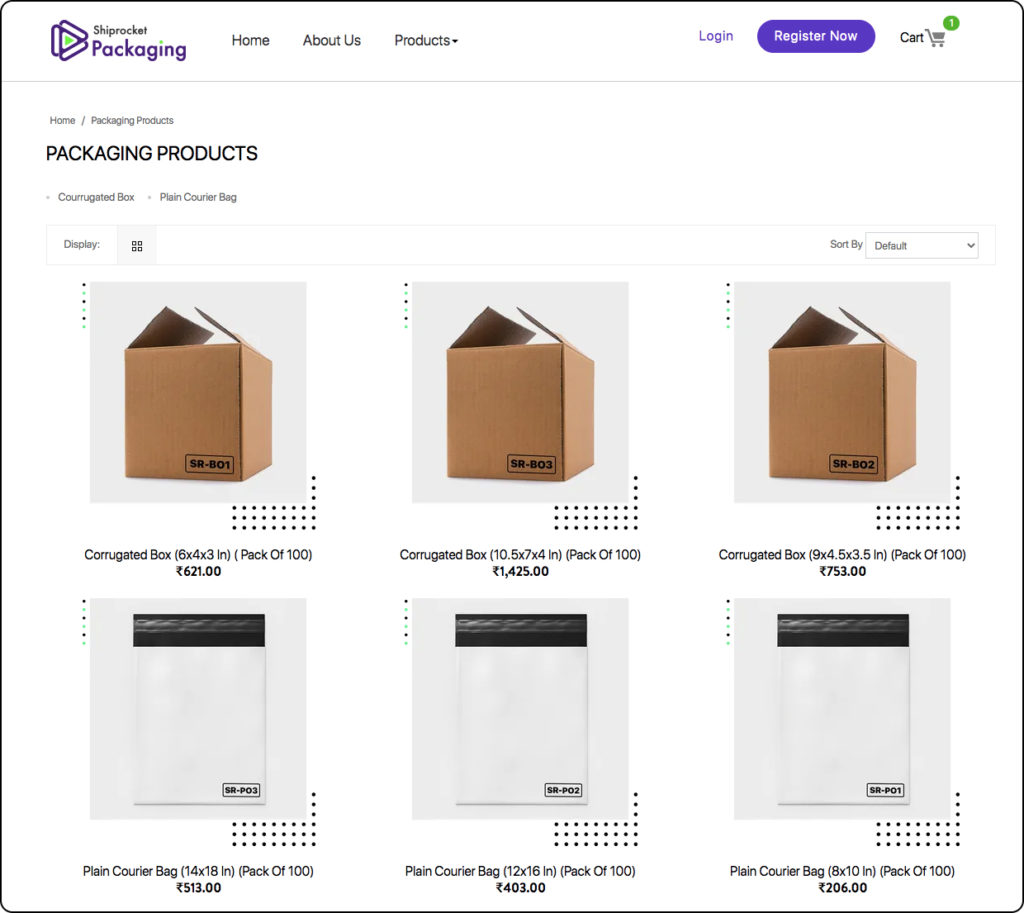 Along with packaging material, Shiprocket Packaging also brings the package master on the Shiprocket panel. This helps you map your SKUs to packaging material to process orders seamlessly and avoid any weight discrepancy issues.
You can add details of the packaging material such as the dimensions and type and save them for future use!
Shiprocket Packaging is the key element that can help you streamline your fulfillment process and help increase processing speed by a large margin.
How to Get Started?
Go to → packaging.shiprocket.in → Select, the packaging material you like → Add to cart → Complete the payment → Order Confirmation
To get started with Package Master,
Go to your Shiprocket account → Channels → Package Master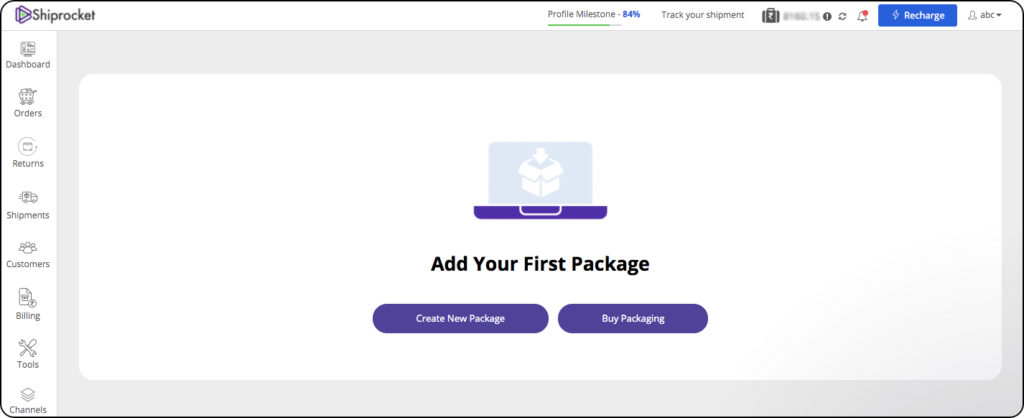 Here, you can add your own packaging or buy packaging from Shiprocket!
Enhance Customer Notifications with Your Brand Details
The post order tracking and communications must always contain your brand name and logo as it can help establish an everlasting imprint on your buyer's mind. It is a great way to personalize communication and offer delivery updates in a creative manner.
In our latest update, we have worked on buyer communications to provide you with better and more appealing email and SMS templates for every communication that you send out to your buyer.
The order stages included in the buyer communications are –
Packed
Shipped
Out for Delivery
Arriving Early
Delivery Delayed
Delivered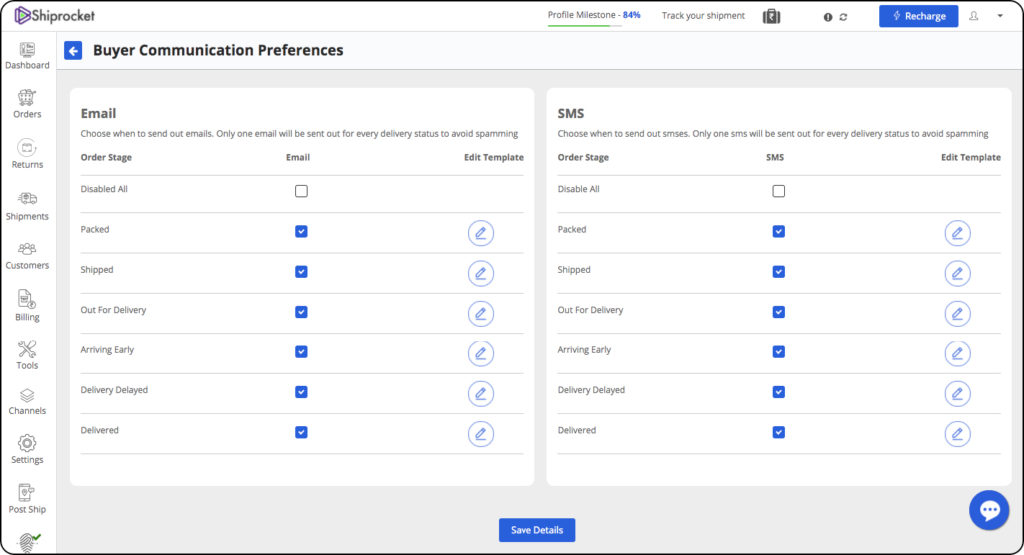 You can choose to enable or disable email & SMS notifications for every order stage and also edit templates according to your choice.
Each communication comes with an option of 3 templates – Professional, standard, and casual. You can select one that best fits your brand best.
Also, you can add custom templates if you don't want to send the ones offered.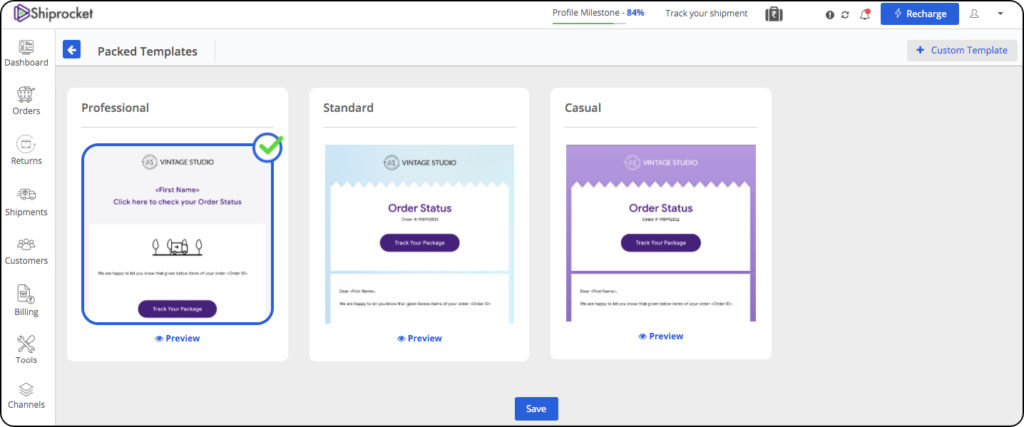 Deliver updates and orders seamlessly to your buyers!
Mark Orders as Self Fulfilled
If you ship some orders on your own, you can now mark them as self-fulfilled in your Shiprocket account. This comes as a relief as you now do not have to archive self-fulfilled orders to demarcate them from the rest.
When you click on the 'Ship Now' button in the Process Orders screen, you can choose the self-fulfilled option in the top bar to continue.
Here, you can add the delivery executive's name, phone number, and tracking URL for the order.

Once your orders are marked as self-fulfilled, they move to the 'All Orders' screen and you can view them by using the order status filter.

Your buyers will be informed about the delivery executive's name and contact information along with the tracking URL when the self-fulfilled order is shipped.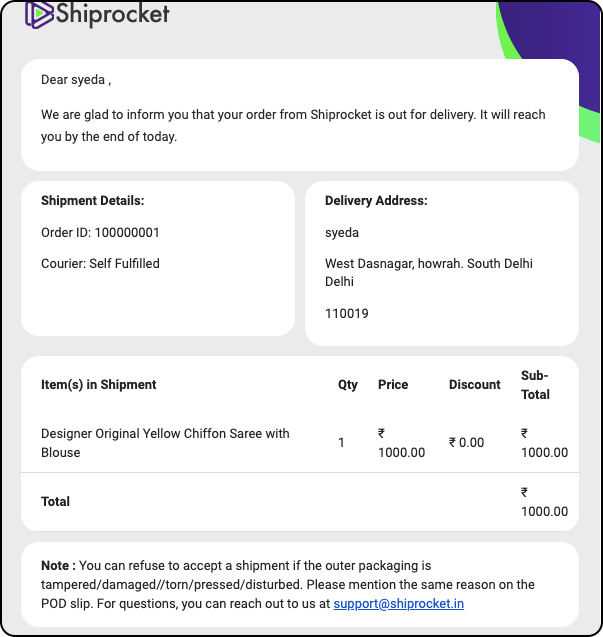 Raise a Weight Dispute Within 7 Working Days
To make sure your grievances are addressed adequately, we have now increased the limit for raising a weight dispute on our platform to 7 working days.
You can raise a weight dispute in the weight reconciliation dashboard within 7 days after a weight discrepancy is raised.

Conclusion
We hope these updates help you in optimizing your eCommerce shipping and fulfillment process. We will continue to improve our platform and innovate so you can ship faster and better to your buyers!
Calculate Your Shipping Costs Now