What Went on At Shiprocket – Product Updates From June 2021
June has been exciting for us at Shiprocket. We have made several changes to the Shiprocket platform so that shipping can be a much more simplified process for you. We aim to make shipping uncomplicated and straightforward so that you can do it with the click of a button. Along with that, we also want to ensure that your customer's shopping experience is smooth and delightful. Keeping these things in mind, we bring you a few updates in the panel that will surely enhance your experience. Let's get started.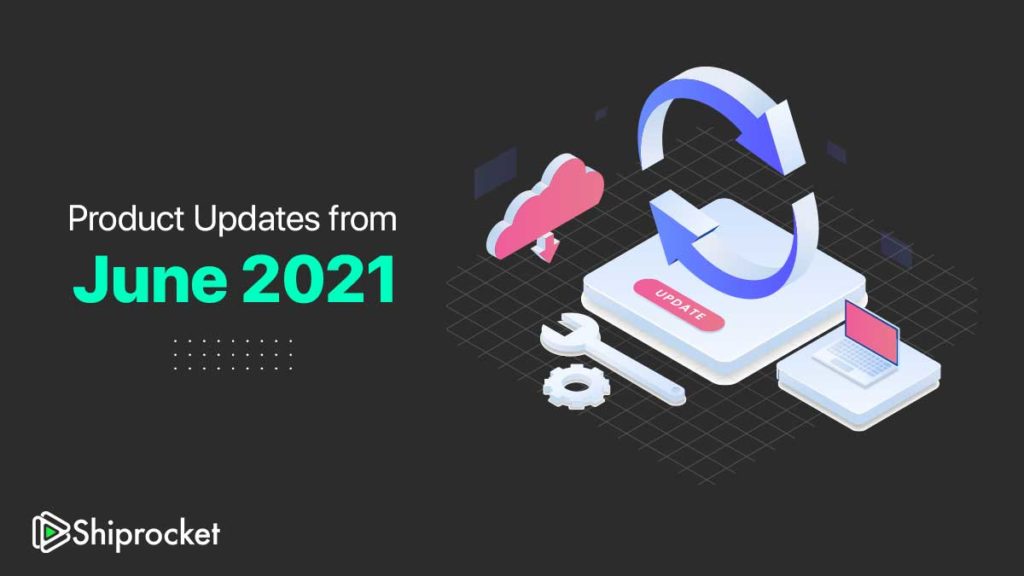 Escalate Weight Disputes Directly From the Dashboard
Suppose you are dissatisfied with a carrier's response to any weight dispute that you might have raised. In that case, you can now submit an escalation for it directly from the weight reconciliation dashboard in the weight panel.
Once a courier rejects your claim, an 'escalation' button will appear next to it. The escalation and re-escalation buttons will be available for 2 business days after the claim has been rejected.
Now Send Non-Delivery Communication to Customers on WhatsApp
WhatsApp is the most actively used instant messaging platform in the country. Since your customers are most active on this platform, it is wise to send updates here if you want prompt responses.
At Shiprocket, we now send undelivered order updates via WhatsApp. Customers can update their delivery instructions directly on WhatsApp without scanning through the messages and Email apps.
You can now improve the delivery rate and reduce RTO losses with a quick response mechanism in place.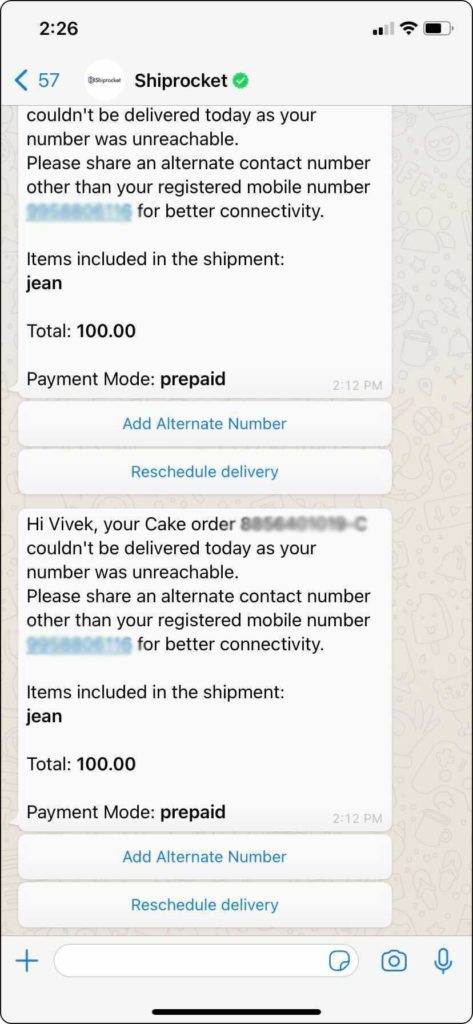 Modification in NDR and RTO Escalation Workflows
To make the NDR and RTO escalations more effective to give you a more efficient resolution, we have modified the escalation workflows. You will need to upload proof in the form of an audio file or image to initiate an NDR or RTO escalation. Here are the changes in the panel –
Action Requested
This section has added a new CTA of 'Fake Attempt' where you will need to provide an audio or image file as proof before raising an escalation request.

RTO
The escalate option has been changed to 'Fake Attempt.' Here also, you will need to provide an audio and image file before raising any escalation. Also, the fake attempt option will only be available for 48 hours after the RTO has been initiated. After this period, you won't be allowed to raise an escalation request.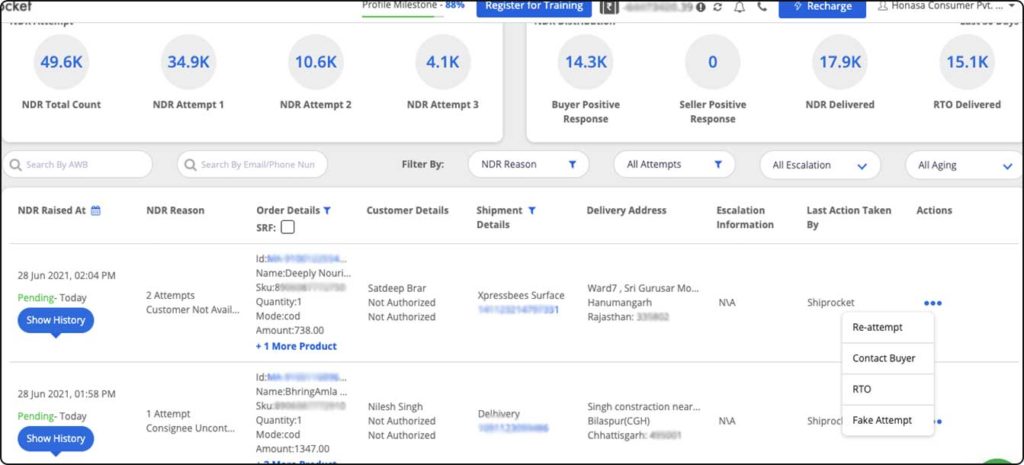 Action Requested
In action requested tab, the escalate button will be displayed in the panel the next day if action was requested between 12 am – 5 pm. Also, if the action was requested after 5 pm, the escalate button will show after 11:59 PM the day after.
Amazon Shipping is Now LIVE on Shiprocket
You can now ship your Amazon orders with Amazon Shipping. Amazon Shipping 1kg, 2kg, and 5kg couriers are now available on Shiprocket. The starting rates for 1kg, 2kg, 5kg are Rs. 63.80, Rs. 74.00, Rs. 160.6 respectively.
The rates shown above are for our enterprise and the above plans. Please use the Rate Calculator before assigning your shipments to Amazon Shipping.
Conclusion
We hope these updates in the Shiprocket panel will help you ship conveniently and deliver seamlessly across the country. We will strive to bring more exciting updates in the coming months and make the process smoother for your business. Watch this space for more.
Calculate Your Shipping Costs Now