How to Sell Online on WhatsApp in India [Beginner's Guide]
WhatsApp, the social messaging app which allows its users to stay connected with their family and friends from any part of the world at any given time, is getting immensely popular among the small online sellers to sell their products. The most important reason behind the acceptance of this social platform by the online retail sellers is its popularity and massive user base.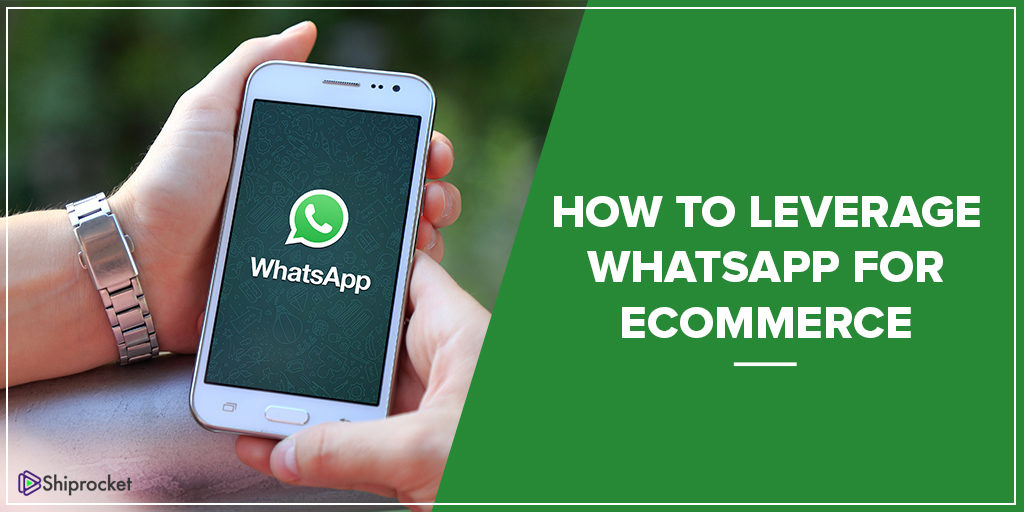 In India, there are more than 20 crore people who are making use of WhatsApp to connect with their known ones. With a single platform having such a vast audience, you can expect businesses and small retail sellers to capture the opportunity to sell their stuff via this messaging platform service.
As a retail seller, you made the right decision to capture this opportunity for selling things through WhatsApp messenger in India. To back up your choice, you should be aware of some unknown statistical facts about WhatsApp usage in India.
As we mentioned earlier, there are more than 20 crore people in India who make use of WhatsApp for messaging. Other than that, more than 90% of smartphone users in India have WhatsApp installed on their devices. There are more than 56% of internet users make use of this social app daily. India is the top country in the world to make use of the WhatsApp video calling feature. These stats give you a great picture of the business opportunity that this social messaging platform provides.
Now, it's time to learn how to make use of WhatsApp to sell your things and increase your business revenue.
How to Sell Your Products Online Through WhatsApp in India
Start by Selling to Your Known Contacts
The first step towards selling your products via WhatsApp is to sell your stuff to the people you know and who are already in your contact list. This method would help you in getting better at making a sales pitch, doing negotiations, etc. At the same time, when you sell your items to the people you know, you can expect genuine feedback from them about your service and products, which you can take into account to improve your service before selling things to an unknown audience over social platform.
Join WhatsApp Seller Groups
The next step for you is to search for the different WhatsApp groups that are created by the sellers to sell online. These groups are run by the people who themselves sell their stuff online.
There are different ways to search and join these WhatsApp selling groups, few of these are:
1) The best way to search for such groups on WhatsApp is to ask fellow online sellers. If you know someone who is selling online, ask them what seller group they are a part of to sell their things.
2) Another way to search for these selling groups is to make use of Facebook. Many Facebook groups are running today where small retail sellers sell their products online. There is a very high probability that these Facebook sellers would also be selling their items over WhatsApp. You can join such groups and take help from sellers there to find in what WhatsApp group they make sales.
3) Apart from these, few websites are available where you can search for WhatsApp groups as per your choice of category. One such example of a running website where people can search for different online selling groups as per their country is 'Grupya.'
4) If you want, you can create your buying and selling group that can gradually grow over some time with the help of your existing WhatsApp contacts.
Handling Payments on WhatsApp
Once you receive an order for your item on WhatsApp, the next challenge you face is how to collect the payment from the buyer.
There are few ways to collect the payment for your order via WhatsApp:
WhatsApp Payments
You can directly get paid to your account by the buyer via the WhatsApp payment method. Yes, it's true; WhatsApp allows you to send and receive payments online, which directly gets deposited into your bank account.
Online Payment Mobile Apps
You can also use different payment mobile apps, like Paytm, PhonePe, etc. to receive the money.
Net Banking
You can even ask the buyer to deposit the amount directly into your bank account via net banking.
Cash on Delivery (COD) Service
There are instances when buyers don't want to make payment upfront; instead, they demand COD (Cash on Delivery) service. In that case, you can use services like Kraftly Seller, which helps you handle COD payments and takes care of your product's delivery. This option is a bonus for a small online seller whose payments and shipping are professionally taken care of by a third party at minimal costs.
Managing the Product Shipping and Delivery
Once you are sorted with the payment part, next, you will be handling the shipping of your sold items. To deliver an article to the end customer, you can either take help from local couriers, like DTDC, FedEx, etc. or opt for using eCommerce shipping aggregators like ShipRocket.
The advantage of utilizing platforms like ShipRocket is that it comes with multiple courier partners, COD (cash on delivery) feature and the lowest shipping rates to deliver your products all over India. Hence, you don't have to be dependent on a single courier agency for your orders to deliver your orders. These shipping platforms also allow you to track your orders while notifying your buyers about the delivery status of their purchased items.
WhatsApp is a great platform to disrupt online selling as a small Indian retail seller to get eCommerce benefits. And one of the factors that make it one of the hottest platforms for eCommerce is its rapidly growing user base.
How to set up a WhatsApp business account?
1. Download the WhatsApp Business app.
2. Verify your business phone number.
3. Restore your account from a backup if you wish.
4. Set your business name.
5. Build your profile. Tap More options > Settings > your business name.
Can I create my own WhatsApp group to sell my products?
Yes. You can create a WhatsApp group and add people with a joining link. This will help you create a community and sell your products.
Calculate Your Shipping Costs Now