How can PWAs Make Your Business Maximize its Reach in eCommerce?
The advancement in the field of technology has given a boost to several sectors of the global economy. Be it our day to day lives or scientific research; technology makes everything much more comfortable and achievable than ever before. While the road to advancement progresses further, it is proving to be the most beneficial for eCommerce businesses.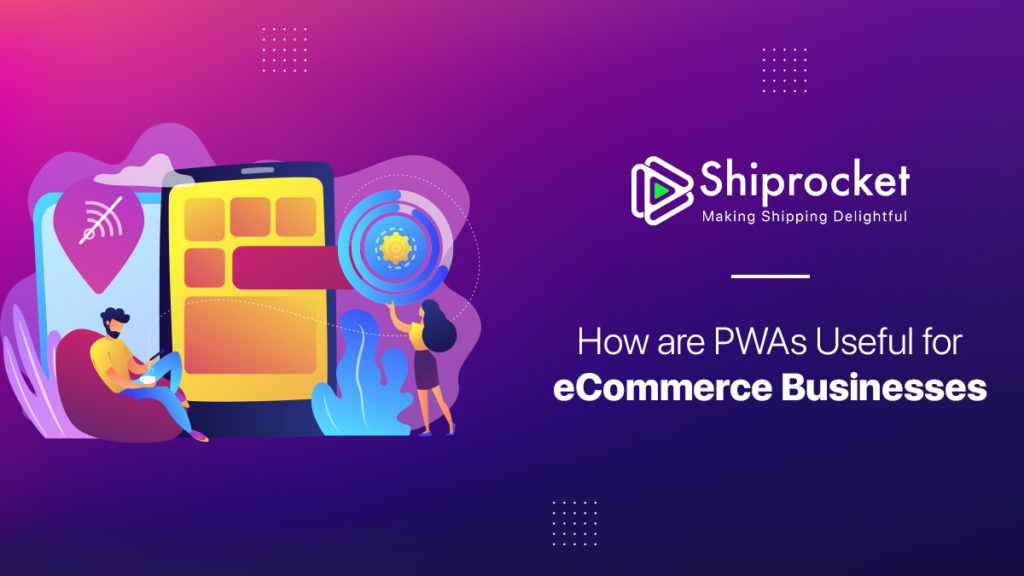 Already a product of technology, eCommerce is one of the first markets that capitalize on innovation. Be it helping sellers take data-backed decisions or increase customers' satisfaction by offering them the option to shop from different platforms, technology and eCommerce run hand in hand.
As we move into the future, we are witnessing various trends around eCommerce. While eCommerce is evolving with customers' expectations, it becomes the sellers' duty to stay afloat with them if they want to survive in the cut-throat market competition. One such growing trend is mCommerce, which has emerged due to people's increasing mobile phone usage. More and more people in today's era are using their phones for a variety of tasks. And shopping is one of them.
Statistics suggest that mobile commerce sales are projected to reach $2.91 trillion by the year 2020. These skyrocketing numbers are posing an excellent opportunity for sellers to reach out to the user on mobile phones. While most market titans like Amazon, Myntra, Flipkart, etc., have dedicated mobile applications for the task, not every business can choose to afford it. And that's where progressive web apps or PWAs kick in.
PWAs can help you provide the user experience of a mobile application without actually creating one. Sounds interesting, isn't it? If you've been shying away from a mobile shopping app because you thought it requires a lot of investment, PWAs are your remedy. Let's take a look at how you can leverage PWAs for your business and reach out to customers on mobile –
What is a PWA?
A progressive web application is a type of technology that enables businesses to web applications. These applications have the look and feel of a mobile app. While PWAs are based on the foundations of programming languages like HTML, CSS, JavaScript, etc., developers can also use platforms with several static site generator platforms available in the market.
PWA can be integrated with your existing eCommerce store. Like any website, they are opened on a web browser and help the user navigate the website as they would in a mobile app. Statistics suggest that 46% of the PWA developers feel that PWAs are the future and might replace native mobile apps very soon.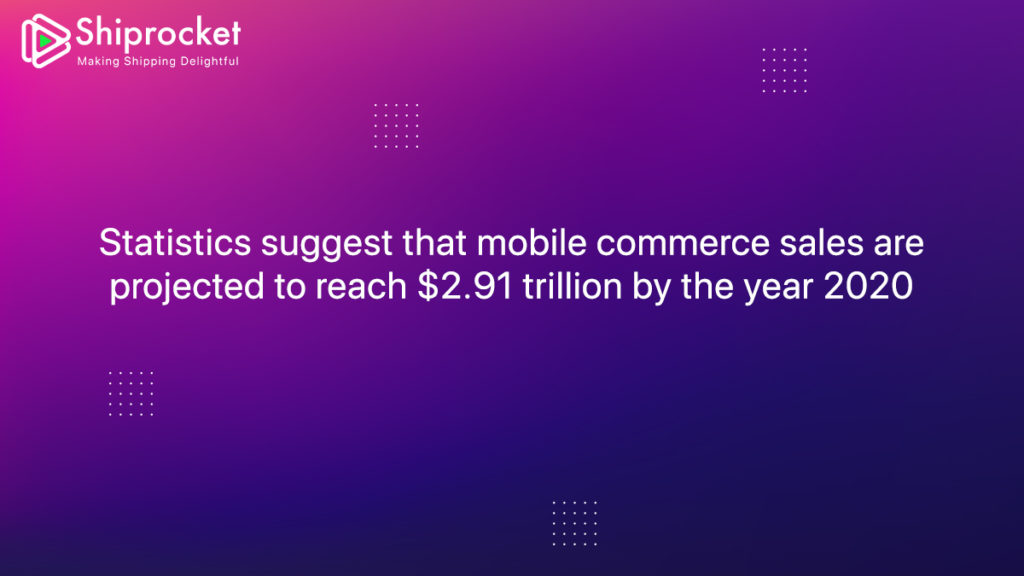 Even though PWAs have existed since 2015, headless commerce's progress is making the rapid adoption of PWAs possible. After all, they are fast, responsive, and give a distinguished level of experience to the user without costing the seller a hefty sum of money.
What are the Advantages of PWAs?
Now that you know what goes behind building a progressive web app let's take you through its advantages.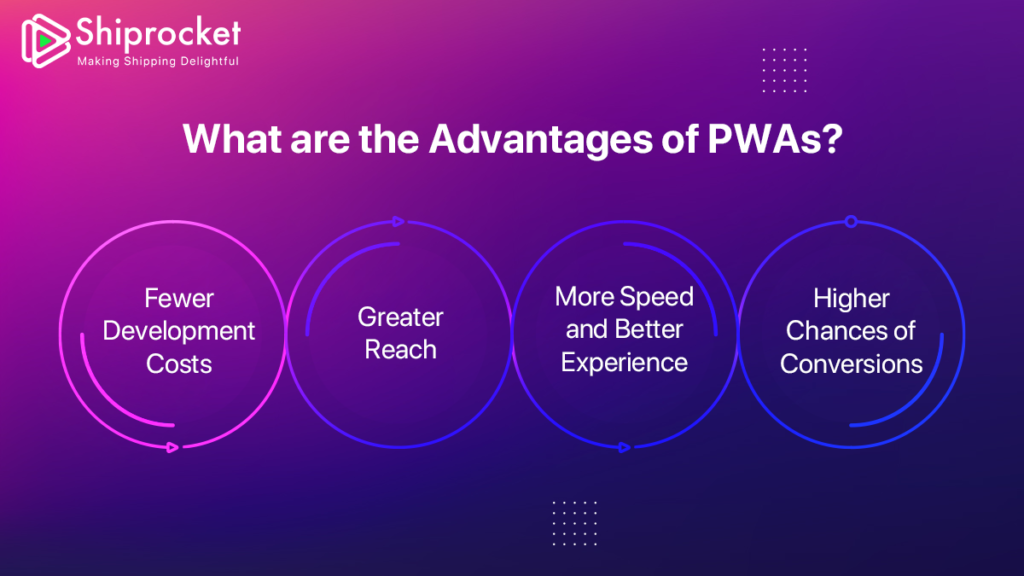 Fewer Development Costs
Progressive web apps have much fewer development costs as compared to native full-fledged mobile applications. While a native app might require maintenance from time to time, the prices and resources dedicated towards it are too much for a small and medium enterprise. But, since an eCommerce seller has to capitalize on the growing mCommerce market share, they need to have a mobile app interface. PWAs can help businesses breathe life into this dream without the burden of costs or many developer resources. While mobile apps have to be built differently for Android and iOS, PWAs do not require any such efforts.
Greater Reach
Since mCommerce is on an unprecedented rise, the best thing you can do for your business is to take advantage of it. With progressive mobile apps, you can reach out to the customers who prefer shopping on their smartphones. The best thing about PWAs is that they are made for users regardless of their platform. Be it an Android or iOS user, your eCommerce website built on a PWA is easily accessible across all devices and operating systems. You can share it with a link and provide the same experience as a mobile app does.
More Speed and Better Experience
Speed and accessibility form the foundation stones of an eCommerce website. Having an online presence makes no sense. It takes a lot of time to load on your customers' screens. While a full-fledged mobile application is a hefty chunk of software, PWAs are light as a feather. More to this, statistics suggest that 53% of customers would leave your website and shop from your competitor if your website takes more than 3 seconds to load. To avoid such experiences, integrate your eCommerce store with PWAs and provide your customers with more incredible speed and accessibility.
Higher Chances of Conversions
Undoubtedly, progressive mobile apps provide a much better experience for your customers. They are easy to use, fast to load and provide all features of a mobile app. The best part is, your customers don't even have to download it on their smartphones. With such great experiences, your business increases the chances of conversions. After, all you're capitalizing on the mobile commerce market and giving a distinguished background to your customers.
Reach Out to Your Customers Today!
PWAs can help you reach out to millions of customers that you're probably losing out due to no mobile platforms' presence. You can check out various companies like Gatsby, Deity, and Vue Storefront for static PWA development options. Putting customers first and stepping into their shoes is the key to growing your business.
Calculate Your Shipping Costs Now