Reasons Why You Should Offer Buy Now Pay Later On Your Online Store
Many times customers scroll through the website and like a few things they want to order but cannot do so. It's mostly because the budget doesn't allow it, or the month ends, and they are short of funds. So, now what will the customer do? He will try to checkout and abandon the cart.
What is the solution to this huge problem? The solution is commonly known as BNPL or Buy Now Pay Later.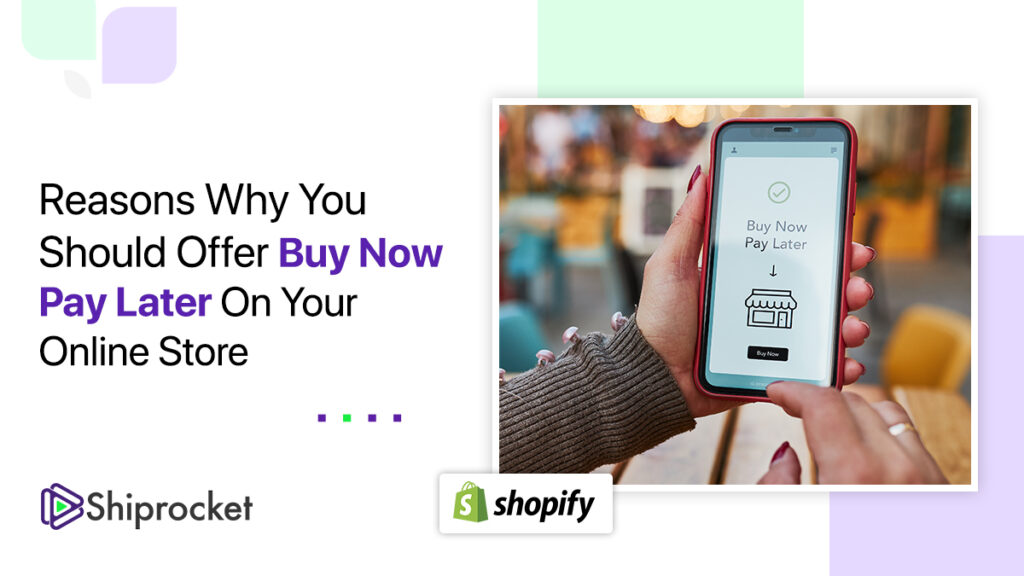 What Is Buy Now Pay Later (BNPL)?
The acronym states precisely what it means. Technically, it is a third-party solution that gives a consumer the chance to make purchases in the present day and pay for them later without any hidden charges or penalty/ rate of interest. While this might sound extremely risky for the merchant, BNPL arrangements are becoming increasingly popular amongst online shoppers who use this option for almost everything.
Why Are Customers Getting Comfortable With BNPL?
Who likes to wait for things when you can get those things with a click?BNPL offers simple instalment plans and various financial options ranging from a couple of years – depending upon the provider.
This option is interest-free and is for a concise duration which doesn't even have any additional fees or add-ons. This is mainly like a situation wherein the customers benefit more and receive the product before actually paying. This gives a chance to customers to buy more than they can and is primarily famous amongst younger audiences. Also, a more youthful target audience doesn't quickly get credit due to lack of sources of income.
While Buy Now Pay Later completely ignores the credit history and uses its algorithm to determine the customer's credibility. If GenZ or millennials use your brand, this is definitely an option.
BNPL Statistics In India
According to a report by TOI, "India ranks third on the list of countries making the highest proportion of purchases using the BNPL plan after Indonesia and Mexico. While the country's BNPL market is currently pegged at $3-3.5 billion, it is estimated to reach the $45-50 billion mark by 2026."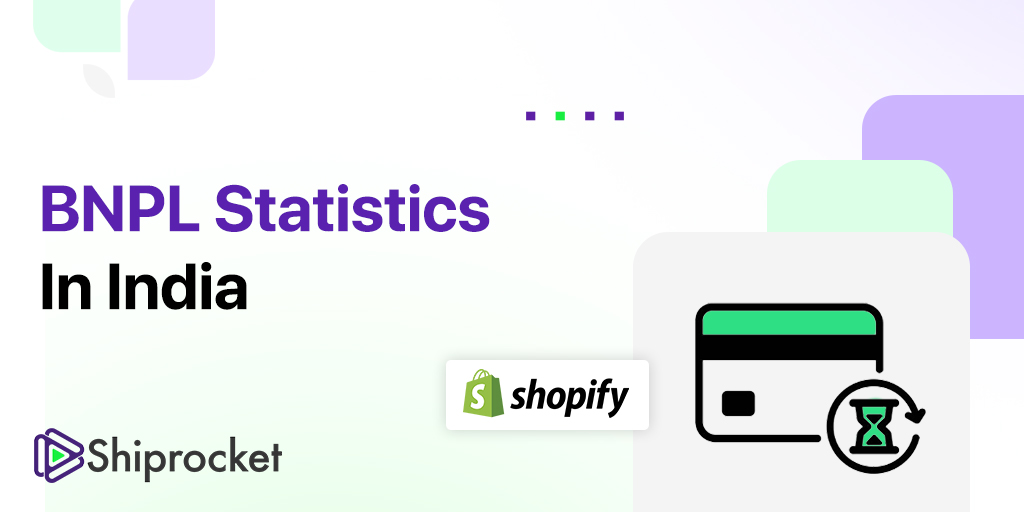 According to Live Mint, " It is safe to say the pandemic has propelled the growth of BNPL services in the country owing to the huge increase in online purchases and reduced disposable income. To add to the list of reasons for a BNPL integration, the number of users in the country is expected to rise to 80-100 million customers by 2026 from the current 10-15 million."
How Can Your Business Benefit From BNPL?
Potential To Drive More Sales
Online purchases are at an all-time high post-pandemic, but the stores that offer BNPL can have a 25% increase in high-value product transactions. For example- if a product costs ₹5000 and your customer gets an option to pay in 5 instalments of ₹1000, he will find that option easier and less burdensome.
Improved Customer Loyalty
The pay later option at checkout helps customers to turn into loyalists and not look any further for better deals. Customers now don't have to look for alternative brand deals and are likely to increase their time spent on the website.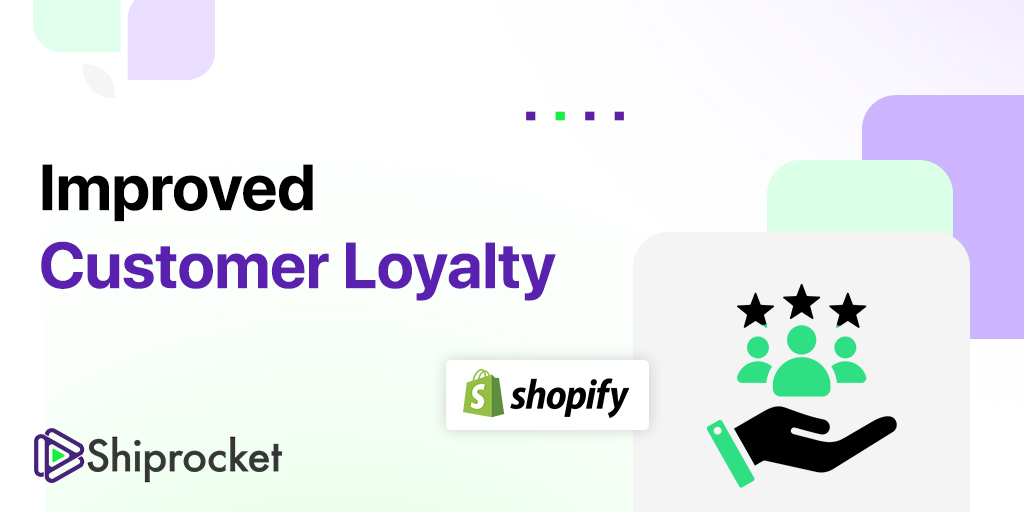 Customers like the flexibility given to them to deliver a positive purchase experience, which also reduces the number of abandoned carts & increases customer retention.
Higher Conversion Rate
Higher customer retention leads to an increased conversion rate that will further help optimize the process. Quick and effective implementation of BNPL as a payment option can help develop an edge over competitors.
Shiprocket is a complete customer experience platform for SMEs, D2C retailers and social sellers. Deliver across 29000+ pin codes and 220+ countries at 3X faster speed. You can now grow your eCommerce business and reduce costs.
Shopify can also be easily integrated with Shiprocket & here's how-
Shopify is one of the most popular eCommerce platforms. Here, we show you how to integrate Shiprocket with your Shopify account. You receive these three main synchronisations when you connect Shopify with your Shiprocket account.
Automatic Order Sync – Integrating Shopify with the Shiprocket panel allows you to automatically sync all the Pending Orders from the Shopify panel into the system.
Automatic Status Sync – For the Shopify orders that are processed via the Shiprocket panel, the status will automatically be updated on the Shopify channel.
Catalog & Inventory Sync – All the active products on the Shopify panel, will automatically be fetched into the system, where you can manage your inventory.
Auto Refund- Shopify sellers can also set up auto-refund which will be credited in the form of store credits.
Abandon Cart Message Update Via Engage- WhatsApp message updates are sent to your customers about incomplete purchases and drive additional conversion rates of upto 5% using automated messages.
Calculate Your Shipping Costs Now