Reorder Point Formula to Calculate Your Online Store's Safety Stock
Managing your stock levels, calculating reorder points, and replenishing your inventory ensures your business maintains a competitive edge. However, many retail companies have seen the consequences of inventory control issues. Over the past two years, eCommerce sales and profits have declined by 50% due to factors like the lack of inventory control.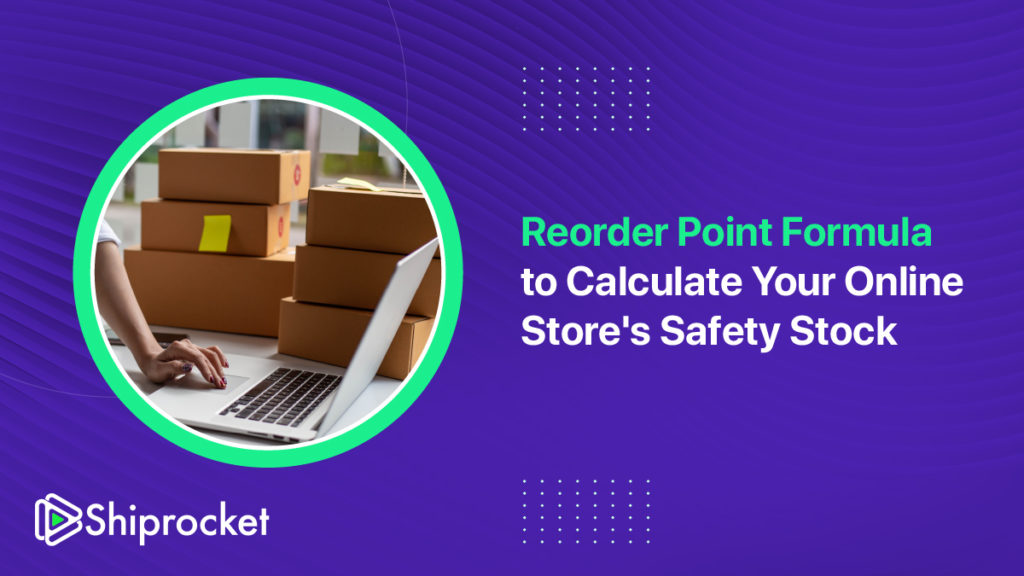 Tracking cash limits for your reorders, managing stock, and order quantity can be a little tricky. However, measuring reorder points and safety stock into your replenishment calculations will help you better manage your current inventory and order quantity.
What is a Reorder Point (ROP)?
The reorder point (ROP) is the number of units that a business needs to maintain in stock to prevent stockouts. Once inventory levels reach the reorder point, this shows the need to start the replenishment process to reorder that item. The reorder point goal is to maintain an amount of inventory at a level that can always meet customer demand. The reorder point is about having enough stock on-hand until the delivery of new stock arrives.
The reorder point formula is the key for businesses to determine how much safety stock a business should keep on hand as a buffer for excess demand.
Reorder Point Formula
Reorder point formula is used to calculate the minimum amount of inventory needed to order more products and avoid the situation of out of inventory. Here's the reorder point formula:
Reorder Point (ROP) = Demand during lead time + safety stock
What are the Benefits of Reorder Point?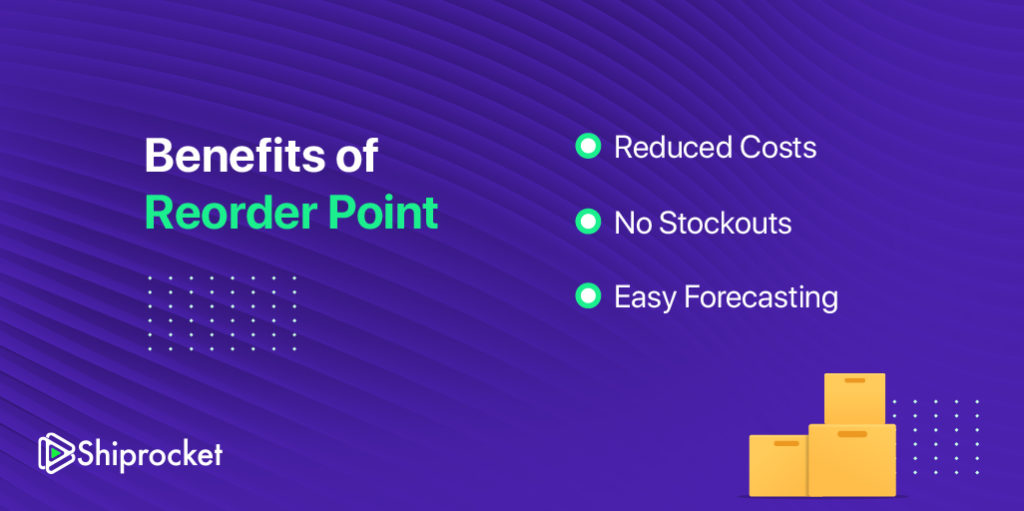 Reorder points in eCommerce ensure that you don't face the situation of stockouts on your inventory. With an accurate calculation of the reorder point, you'll be able to have enough stock on hand to satisfy customer demand.
Reduced Costs
Reorder point formula provides eCommerce companies with financial stability by providing them to keep the minimum amount of inventory on hand without stocking out of products.
No Stockouts
Having too much inventory or less inventory is risky and can be harmful to a business or you can lose customers. Reorder point formula helps prevent the situation of inventory stockouts in a company.
Easy Forecasting
Reorder point formula gives you a clear idea of inventory purchasing trends over a given time frame. The more you calculate through the reorder point formula, you can forecast demand in the future correctly.
Terms Related to Reorder Point Formula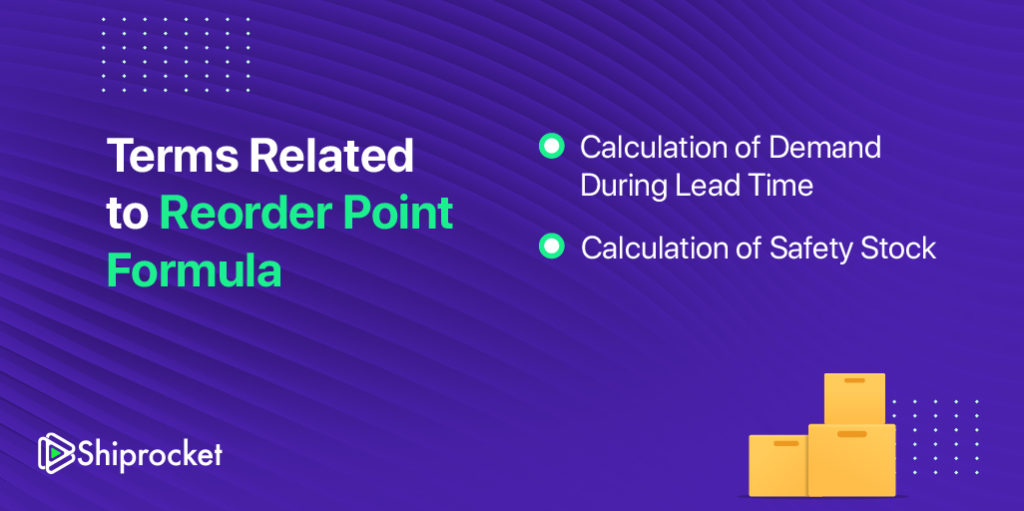 There are terms related to the reorder point formula that includes demand during the lead time and safety stock. Now, we will see how to calculate ROP using these two terms.
Calculation of Demand During Lead Time
Demand during lead time is when you place a purchase order with a supplier or when you receive the product. The lead time is when your supplier is based overseas. The formula to find demand during lead time is:
Lead time demand = lead time x average daily sales
Calculation of Safety Stock
Now when you know the formula of the average demand for a product, safety stock helps you to anticipate variability in demand or supply.
Safety Stock formula = (Max daily orders x max lead time) – (average daily orders x average lead time).
For reorder point formula, simply add together the lead time demand and safety stock calculation, and you can have the accurate calculation of ROP.
Final Words
Knowing your online store's reorder point, safety stock, and demand during the lead time will help you run your business more seamlessly. You can save money and better forecast shopping trends.
With an accurate reordering point planning strategy, you can reduce business expenses, and spend less on inventory and warehouse management. To organize your inventory, no complex accounting is required, simply set up your store for success with the reorder point formula.
Calculate Your Shipping Costs Now