Simplifying Returns Management for a Smoother Supply Chain Experience
eCommerce has significantly transformed how we shop, making it easier to purchase goods online and get them delivered to our doorstep. However, with online shopping, there's always a possibility that the products we receive may fail to meet our expectations or be defective, leading to returns. Managing returns can be a daunting process, and it's essential to have a well-structured returns management system for a seamless customer experience. In this article, we'll explore what returns management is, the different pillars of returns management, and how it can simplify supply chain operations.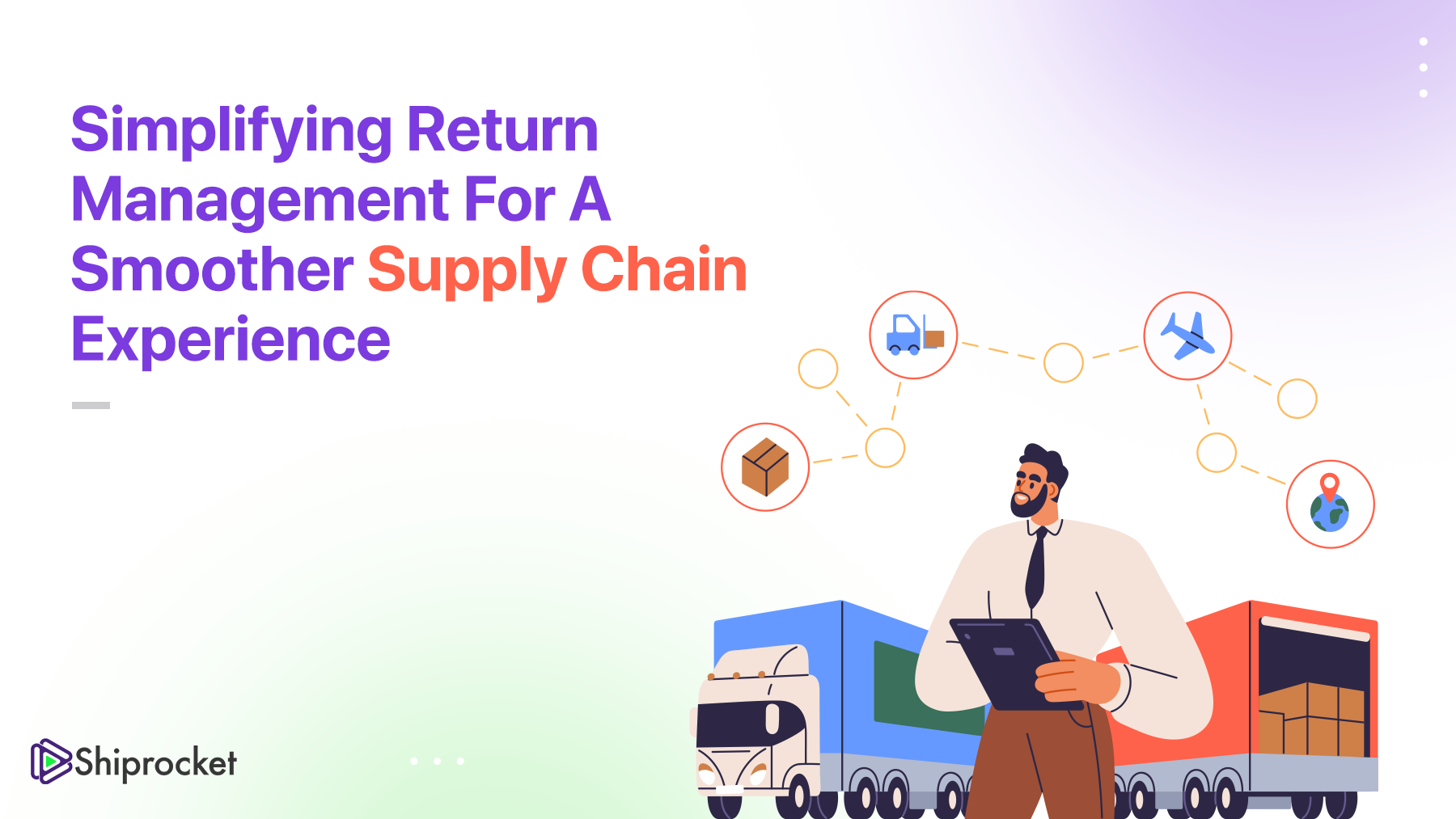 What Is Returns Management?
Returns management is managing the return of products from customers to businesses. It is a critical component of the supply chain, as returns can significantly impact a company's financial performance, customer satisfaction, and inventory management. Returns management involves handling returned products, assessing their condition, and determining the appropriate course of action, whether refurbishing and reselling or disposing of them.
The Returns Management Process
Returns management is a complex process that can be time-consuming and costly for businesses. It involves multiple stakeholders, including customers, retailers, distributors, and manufacturers. The process can be even more challenging for eCommerce businesses, as they may have to manage returns from multiple channels, including online marketplaces and social platforms. However, returns management is essential to customer service, and providing a positive return experience can lead to increased customer loyalty and repeat business.
Three Factors For Effective Returns Management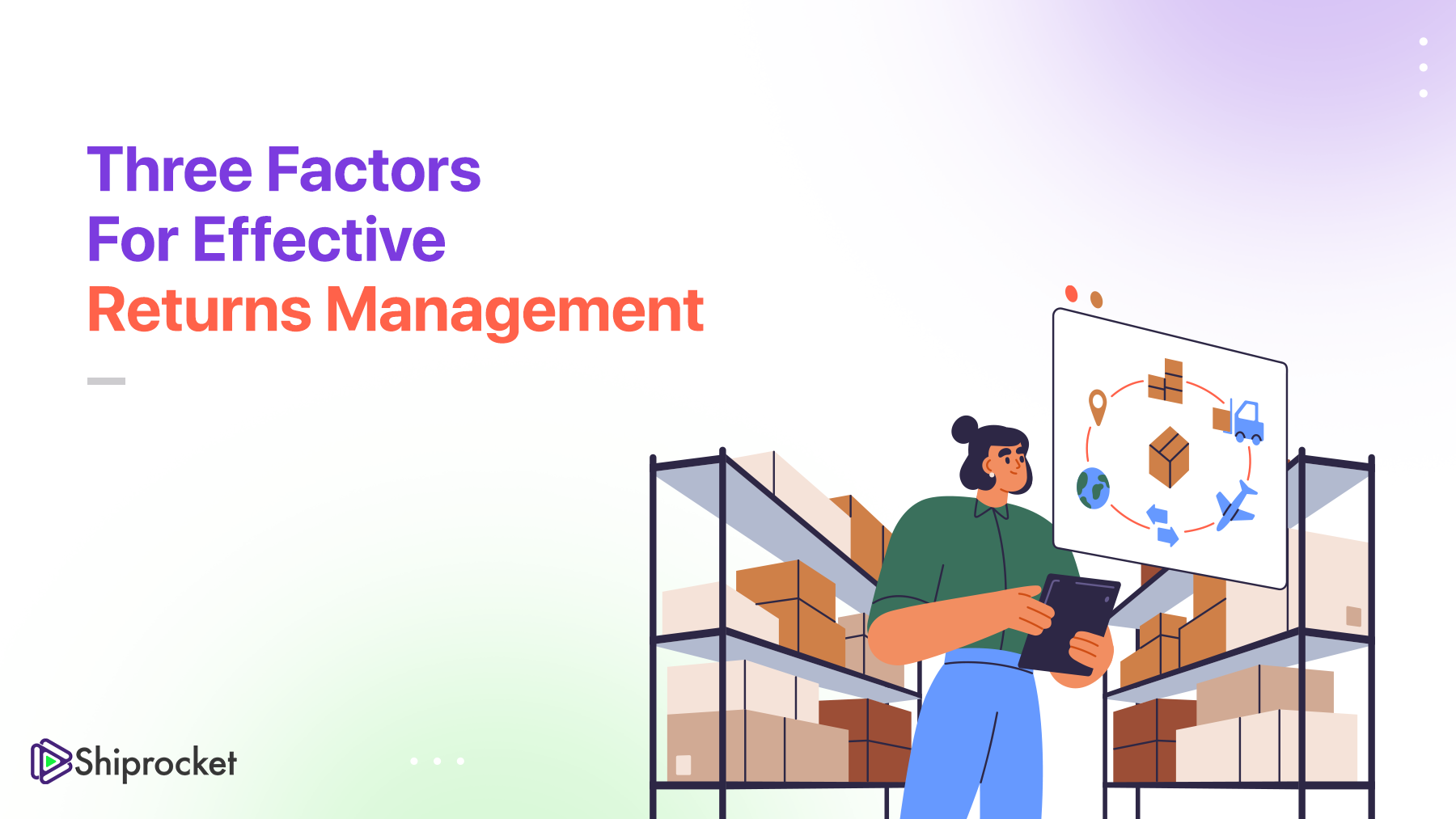 Effective returns management requires a well-structured system that addresses the three different pillars of reverse logistics, customer experience, and asset recovery. By focusing on these pillars, businesses can streamline their returns process, reduce costs, improve customer satisfaction, and recover value from returned products.
1. Reverse Logistics
Reverse logistics manages the movement of products from the customer back to the retailer or manufacturer. It involves various stages, consisting of receiving the returned products, evaluating their condition, restocking them, and transporting them back to the retailer or manufacturer. Effective reverse logistics can help businesses streamline their supply chain operations, reduce waste, and manage inventory effectively.
2. Customer Experience
Customer experience is about making the return process easy and convenient. The goal is to ensure that customers have a positive experience when returning a product, regardless of the reason. This can involve providing clear return policies, making the return process simple and easy to understand, and offering multiple return options such as in-store returns, drop-off locations, or pick-up services. Providing a positive customer experience during the returns process can increase customer loyalty and repeat business.
3. Asset Recovery
Asset recovery is recovering the value of the returned product, either by refurbishing and reselling or disposing of it. Businesses can recover the value of the returned product by repairing or refurbishing it, repackaging it, and reselling it. This can be a cost-effective way to recoup some of the loss incurred from the return. In some cases, the product may not be fit for reselling, and asset recovery can involve disposing of the product in an environmentally friendly and cost-effective way. Effective asset recovery can help businesses minimize their losses and reduce waste.
How Returns Management Can Smoothen Supply Chain Experience?
A well-structured returns management system can significantly impact the supply chain's overall efficiency and customer satisfaction. The supply chain can better manage inventory and anticipate future demands with effective returns management, leading to a smoother operation. It also improves customer satisfaction, as customers feel more confident purchasing products, knowing they can easily return them if necessary.
Better Inventory Management
Returns management can help businesses manage their inventory more effectively. When returns are processed efficiently, businesses can better anticipate future demands, adjust their inventory levels, and decide when and how much to restock. This can help reduce the risk of overstocking or understocking, leading to a smoother operation. An efficient returns management system can also help reduce the time it takes to restock returned items. Businesses can sell them again sooner and reduce the amount of capital tied up in excess inventory.
Improved Customer Satisfaction
Returns management is integral to customer service, and a positive return experience can lead to increased customer satisfaction. Providing customers with clear and easy-to-understand return policies, hassle-free return processes, and flexible return options can build customer trust and loyalty. This, in turn, can lead to repeat business, positive word-of-mouth, and increased revenue. Additionally, by collecting customer feedback about their returns experience, businesses can identify areas for improvement and adjust their policies and procedures accordingly.
Product Quality Improvement
Effective returns management can provide valuable insights into potential issues with products. By analyzing the reasons for returns, businesses can identify patterns and trends that may indicate underlying problems with the product. This can help businesses improve their product quality and reduce returns in the future. Additionally, businesses can use returned products to identify issues with their suppliers, allowing them to address the root cause of the problem and prevent future issues.
Cost Savings
Returns management can also help businesses save money. By effectively managing returns, businesses can minimize the cost of restocking and processing returned items. This can help reduce the impact of returns on the company's bottom line. Additionally, by refurbishing and reselling returned items, businesses can recover some of the value of the products, reducing the overall financial impact of returns.
Environmental Sustainability
Returns management can contribute to environmental sustainability efforts. By refurbishing and reselling returned items, businesses can reduce the waste generated by returns. Additionally, by disposing of products in an environmentally friendly way, businesses can minimize their impact on the environment. A well-structured returns management system focusing on environmental sustainability can help businesses improve their brand reputation and appeal to eco-conscious consumers.
Conclusion
Returns management is an essential aspect of any business that sells products, whether they are retailers or manufacturers. It involves managing returned items and ensuring they are processed efficiently to meet customer needs and maintain profitability. Reverse logistics – manages the flow of returned products using three steps- transportation, sorting, inspection, and disposition, reducing the time and cost of handling returns, resulting in increased profitability.
Technology integration – helps to track returns and automate processes by integrating technology such as barcode scanners, RFID tags, and inventory management systems. Thus, businesses can improve the accuracy and efficiency of their returns management processes. Improves customer experience – builds loyalty by creating a seamless and hassle-free returns process with clear and concise return policies, offering multiple return options, and providing timely updates on the status of returns.
Hence, companies can reduce costs, increase profitability, and build customer loyalty. Businesses can reduce waste and minimize environmental impact by managing returns effectively, contributing to a more sustainable business model.
Calculate Your Shipping Costs Now