ShipDesk Vs Shiprocket: Comparison to Choose the Best Shipping Solution
Whether you are operating in the global eCommerce market, or domestic, doing business can be highly profitable provided you have the right shipping solution. You can find specialized shipping companies that offer a wide range of cost-effective services.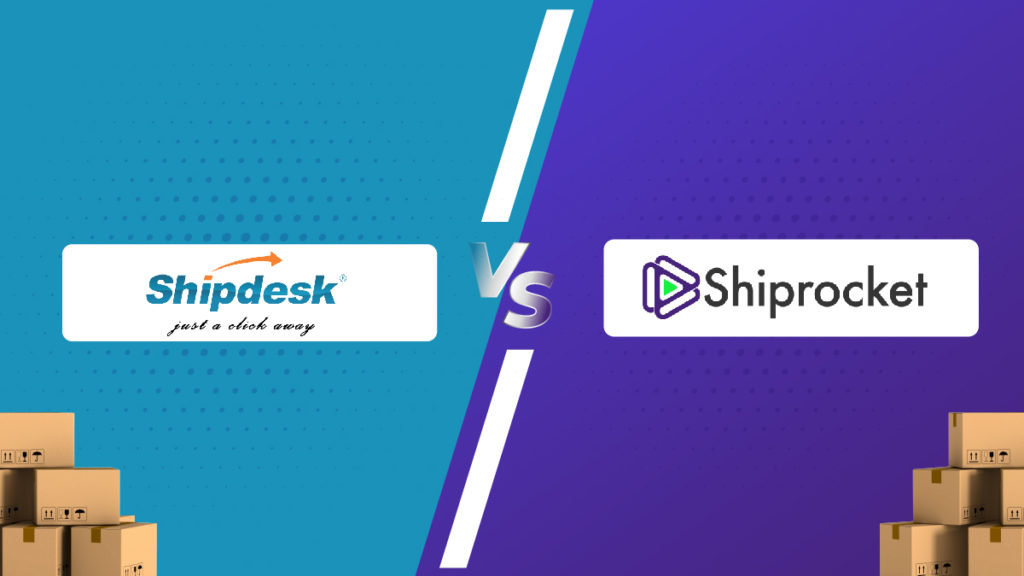 This article gives you a detailed overview so you are prepared to select the right shipping company for your eCommerce business. You have essentially two choices – services offered by Shiprocket or services offered by ShipDesk.
Shiprocket
Shiprocket is India's #1 eCommerce shipping solution and logistics aggregator that helps you ship across 29,000+ pin codes in the country. With Shiprocket, you can select the best courier partner for every shipment using an AI-backed courier recommendation engine. You can also auto-import your orders and integrate your website and marketplace directly into the dashboard quickly. You also get the feature of shipping rate calculator, automated labels generation, order tracking, scheduling pickups from multiple locations, warehousing, and order fulfillment.
ShipDesk
ShipDesk offers a SAAS-based shipping solution for online merchants. Shipdesk's shipping solution allows website and marketplace integration in real-time across all systems. They offer a powerful, scalable, and easy-to-use solution that helps merchants save time and money on shipping. You can also ship orders with multiple courier partners and increase your reach by servicing maximum pin codes in the country.
Platform Features
Integrations
Support Service
Why Should You Choose Shiprocket?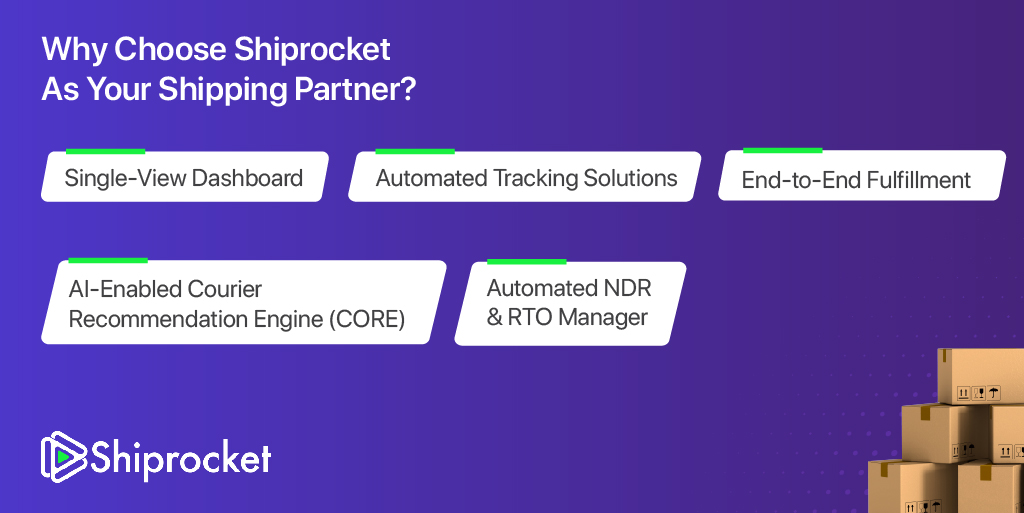 Integrated Dashboard
Shiprocket integrated dashboard allows managing all your incoming orders within a few clicks. This dashboard comes with an analytics tool that helps to analyze, create, and the process quick shipments, save the data for further processing of orders. It's a single view dashboard for weight reconciliation, and also consists of an NDR and RTO management dashboard.
AI-Enabled Courier Recommendation Engine
Shiprocket AI and machine learning-based courier recommendation engine CORE recommends the best courier partner for your shipment. The system works by analyzing multiple data points that you can filter based on your requirements of the price, serviceability, and ratings.
E-commerce Fulfillment
Shiprocket offers eCommerce fulfillment services and takes care of the entire fulfillment process for you like order management, warehousing, shipping, and automated tracking. By sharing your inventory details with Shiprocket, you can start processing all your incoming orders and ship them 3X faster to your buyer.
NDR & RTO Management
Shiprocket also allows you to manage the process of undelivered and return orders. With a single view dashboard, you can quickly process every undelivered order and take action on it. Shiprocket also helps reduce your RTO loss rate by over 50% by managing undelivered orders more accurately.
Order Tracking
Shiprocket also offers a superior automated shipment tracking experience for customers. You can use a customizable tracking page for orders that contain details like the tracking number, order details, estimated delivery date, ad banners, menu links that lead your customers back to your website, contact details of your store, and other relevant details.
Final Say
Shipping companies assist eCommerce companies and sellers in selecting the best model to ship specific consignments, help with international shipping and provide warehouse and distribution services. They provide tailored solutions revolving around client needs and help with a wide range of services. We hope this comparison of Shiprocket and ShipDesk services will help you get more insight into the shipping solutions. Also, you will be able to choose the right one for your business.
Calculate Your Shipping Costs Now