eCommerce Shipping
Shiprocket's Monthly Round-Up: Updates That Propelled June!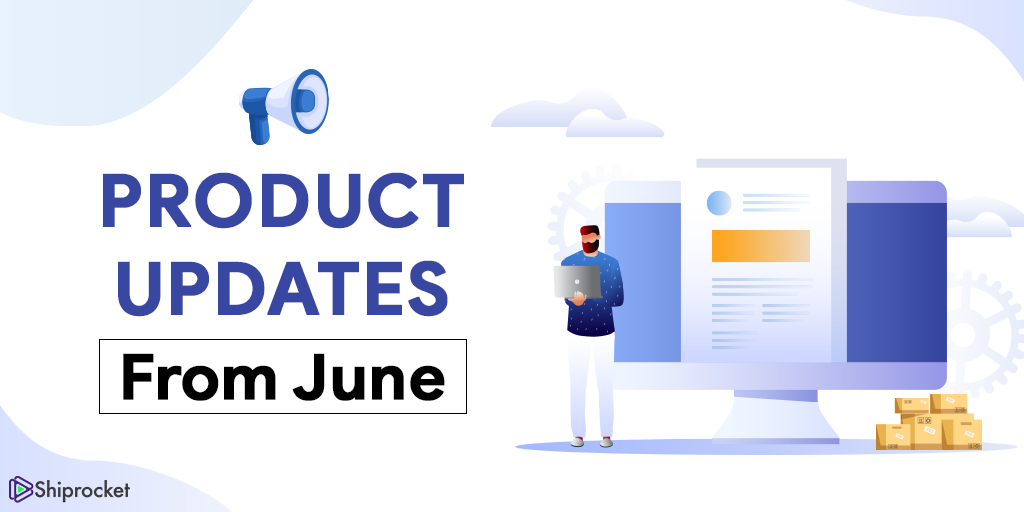 It's a new month and we at Shiprocket are back with some amazing updates. We aim to make your shipping much easier by reducing time and improving processing by adding some powerful elements to an all-around shipping platform.

Let's read further to know what these updates have in store for you!
1) A Brand New Courier Partner
We would like to welcome Ecomm ROS to our league of super-efficient courier partners! Now you can ship using their services in a few Zone E pin codes that include the Jammu & Kashmir region and the North Eastern belt of India.

We make sure your business is spoilt for choice and you always get the best services for your shipments!
2) Receive All Reports In Your Mailbox
Do you want to make sure all your data is securely available on your email id so that you can directly refer to it whenever you want to? Well, now it is.

With our latest update, you can receive all data reports such as orders, returns, manifest, COD remittance, recharges, etc. directly on your registered email address.

As soon as you click on the download icon in the top right corner of the dashboard, you will receive a notification that says your report has been sent to your registered email address.

Also, if you wish to download the reports, you can view them in the 'reports' section under tools and download it locally from there.
3) Ship With Your Brand Name
Wouldn't it be awesome to have your brand's name and logo on the tracking page and every invoice that goes out to your buyer? This time, we are making it possible.
Now when you integrate a website or marketplace like Shopify, WooCommerce, Bigcommerce, etc., you can add your brand name alongside. This will ensure that the same goes out on every communication such as the shipping labels, tracking pages, emails, and SMS.

Conveniently ship via a single Shiprocket account when you sell under different brand names on one or multiple channels.
4) Track Bulk Orders With An External API
Tracking each AWB individually to know the whereabouts of your orders can be a difficult task. Hence, to make things easier, we have a new solution.

With our latest API, easily track multiple Airway bills (upto 50) at once. Integrate it with your website or sales channel and do away with tedious tracking procedures for bulk orders.

Download the API from our API Doc → http://devdockui.shiprocket.in/
Conclusion
We understand eCommerce shipping can become difficult. Shiprocket works constantly to make the order fulfillment process simplified for you, one update at a time. Head to the platform today to experience hassle-free shipping and the best logistics experience.
Calculate Your Shipping Costs Now