How Multiple Courier Partners Can Help You Ship Efficiently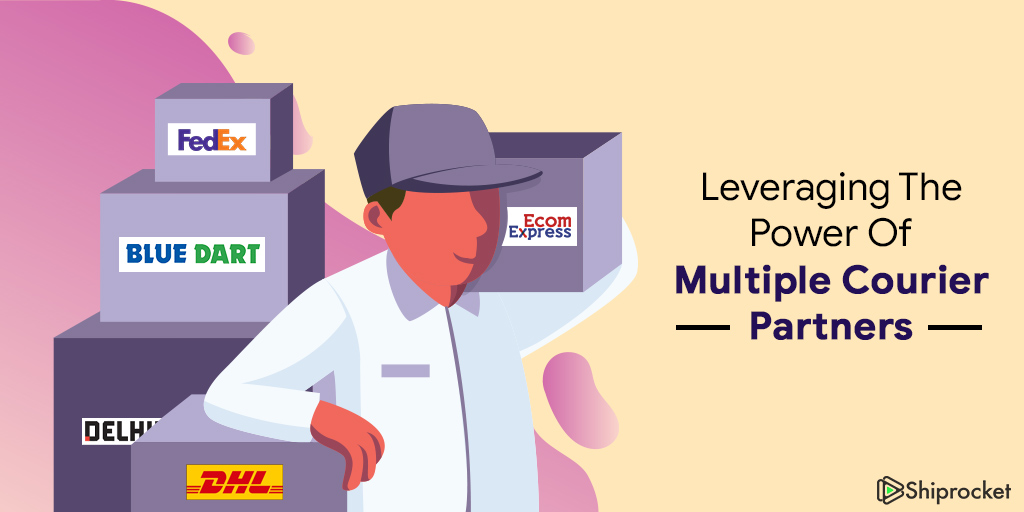 Shipping time is a major determinant factor in the retail industry. When Amazon came up with one day delivery and same day delivery, there was a huge upwards shift to their customer base. There are many situations where customers can benefit from a quick delivery service.
Shipping and delivery of perishable items such as food, medicines, etc need to be done at the quickest and there is no better way to achieve such targets other than courier services. Courier services offer door to door services where your products can be picked form your doorstep and delivered to your customer within the same day (depending upon the distance).
Such services are particularly beneficial when someone orders flowers, chocolates and other gifts for their loved ones and demand that the gift is delivered on the very same day. Considering today's competitive market and the vastness of customer base spread across the country, how can you deliver your products to customers efficiently, smoothly and in a short period of time?
A simple answer to all of the above questions is 'multiple courier partners'. Courier agencies are often local and have a limited reach. It is within this reach that they can deliver items fast and hassle-free. While courier companies are the best way to reach out to your customers on time, their limited reach can be a major disappointment. A simple way to overcome the above mentioned limitations is to do business with multiple courier partners!
Let us take a brief tour of the multiple benefits 'multiple courier partners' have to offer.
Multiple Courier Partners: The Power of Multiplication
Just like in mathematics, combining the services of multiple courier partners based in different parts of the country can multiply your delivery efficiency by leaps and bounds. Let us see how.
# Increased Reach:
With multiple courier partners, the areas you can cover increases as well. Therefore, there is no need to turn down customers based on distant pin codes. No matter how distant your customer resides, you can make his delivery possible in a limited span of time with the help of a courier partner that covers the area. Having local partners' area wise significantly increases your reach to your potential customers. Moreover, this increased reach ought to increase your customer database over a period of time.
# Backup:
Just like you have backup glasses at your home, in case you damage your contact lenses; having multiple courier partners will ensure you are never giving excuses to your customers. There can be infinite number of difficulties that arise in businesses on a day to day basis but having multiple resources will ensure your products are getting delivered even if one of your partners is temporarily unavailable to you.
# Convenience During Festivals:
Every single ecommerce website whether it is the giants like or small startups have trouble delivering their products on time during the festivities. India sees a huge rise in online shopping around the holidays and festival seasons and companies find it difficult to keep up with their delivery deadlines at such times. Multiple courier partners can easily handle increased workload during such seasons and keep your customers satisfied and happy.
Wondering about the nightmare of contacting multiple courier partners and all the paper work involved? Don't worry as ShipRocket has already tackled that for you. Along with the benefits of automated shipping, it has partnered with 8+ industry's best courier companies so that you get the best shipping services.