Significance Of Shipping Label In International Shipping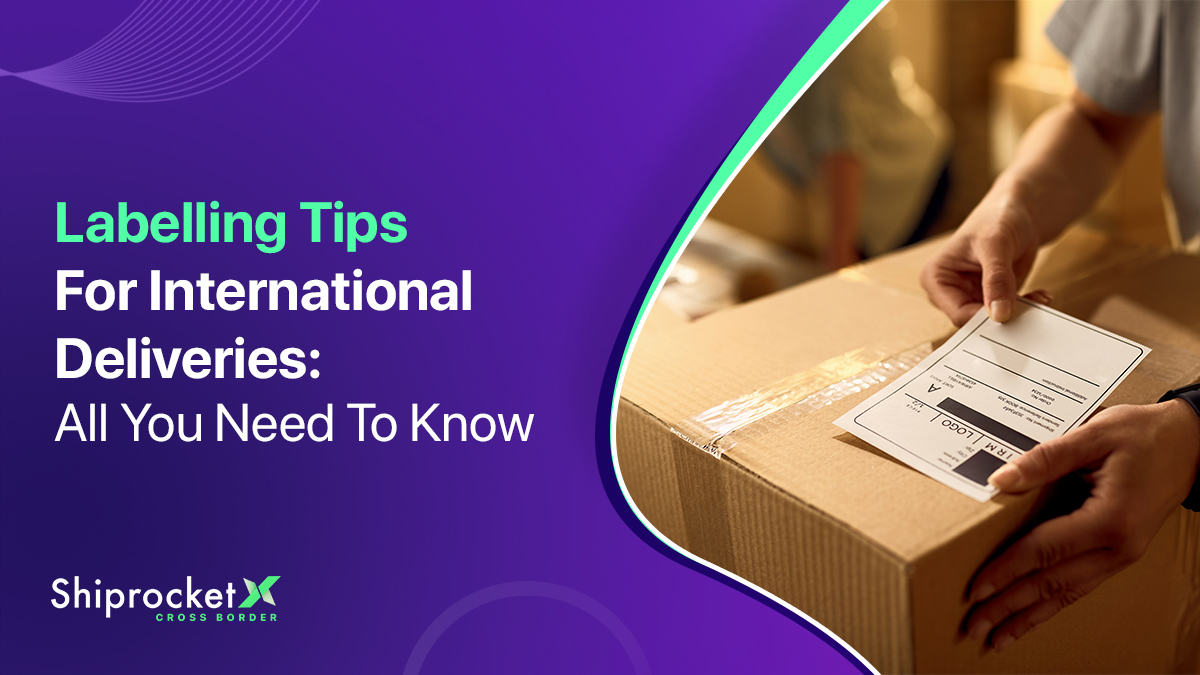 A shipping label is the holy grail of shipping to any corner of the country or the world. Anything you or your courier partners would like to know about your package being shipped, the shipping label is all one needs to refer to. It contains end-to-end information on everything shipments, where your shipment originated from, where it is being delivered to, and what are the halt stations during its transit.
Types Of Shipping Label
There are multiple types of shipping labels being used in daily shipments within a country or in worldwide deliveries. Let's take a look at what those are.
Arrow Label
This type of labeling has arrows on it that signifies which side of the parcel should be upward facing. The arrows are printed on the shipping tags. These type of labels are usually used on shipments that contain industrial, electrical, or electronic items.
Fragile Label
For goods that are delicate, fragile and has the instructions to handle with utmost care usually comes with the Fragile Label. Please note that these labels should be visibly vibrant for no-misses, and ensures safe delivery of easily damagable goods.
Dot Label
These kinds of labels are used for delivery of dangerous, restricted items that are flammable, explosives, contains toxins, and more. This label is also recommended to be kept vibrant for easy visibility. With the absence of the label, the shipment being transported might pose danger for both the shipper and the carrier mode.
International Shipping Label
The international shipping label is used only for cross-border shipment deliveries. The label contains information on the entire contents of the shipment as well tips and instructions on how to handle them during transit, in case of any extreme weather conditions and fragility during shock from loading and unloading at ports.
Information Outlined On International Shipping Label
An international shipping label usually carries the following information on it:
The complete address of shipment origin state and country
The complete address of shipment's delivery destination state and country
Return Address
Parcel's weight
Priority of shipping – next day, priority, express and standard
Shipping barcode that contains the electronic tracking number assigned by the carrier partner
Best Practices Of Labelling International Orders
When it comes to labelling your international shipments, the first and most primary step is to ensure the label is easily readable, visible, and scannable. This is because without the shipping label on th packaging, there is no way to make out what is inside the package and where it is headed to. Labelling issues is one of the top concerns at border customs, because of which parcels are held back or there is extra costs to be paid to generate new labels.
Clear Print
The label must be in bright colours and large fonts to start with. Texts in small fonts are often missed or misunderstood to be secondary information, and they could contain important guidelines such as handling of restricted items, fragile goods and more.
Good Paper Quality
The right printing material should be used for shipping labels to ensure they are easily scannable and readable while on transit. Difficulties in scanning often results in products being redirected to wrong destinations, which is a hassle for both the customer and the courier partner.
Thermal print paper is recommended for shipping labels as it prevents ink smudges and stays for a longer period of time.
Securing With An Added Layer
For the shipping label to not wear and tear during transit, it is important is is safe from any kind of friction – which could ultimately result in the label getting torn, damaged, or the reading print getting fainter and smudged.
Importance Of A Clear Shipping Label
The shipping label, especially for international deliveries, is all your courier partners need to ensure smooth first, mid, and last mile deliveries from origin to destination ports. If you are a brand promising real-time updates to your global buyers, the shipping label is what offers tracking and tracing capabilities for the package being sent. This can be done by the electronic tracking number present on the barcode.
Summary: Comprehensive Shipping Label For Seamless International Deliveries
While a shipping label doesn't seem like much of a hard job, missing one small piece of information on it could result in large gaps in delivery – from danger to the goods, to goods reaching the wrong destinations. This affects the entire post purchase experience for your global buyers and reduces buyer loyalty in the long run. There are 3PL cross-border logistics solutions that help to ensure comprehensive shipping bills are attached to the shipments in international transit, and there are minimum hassles at the customs.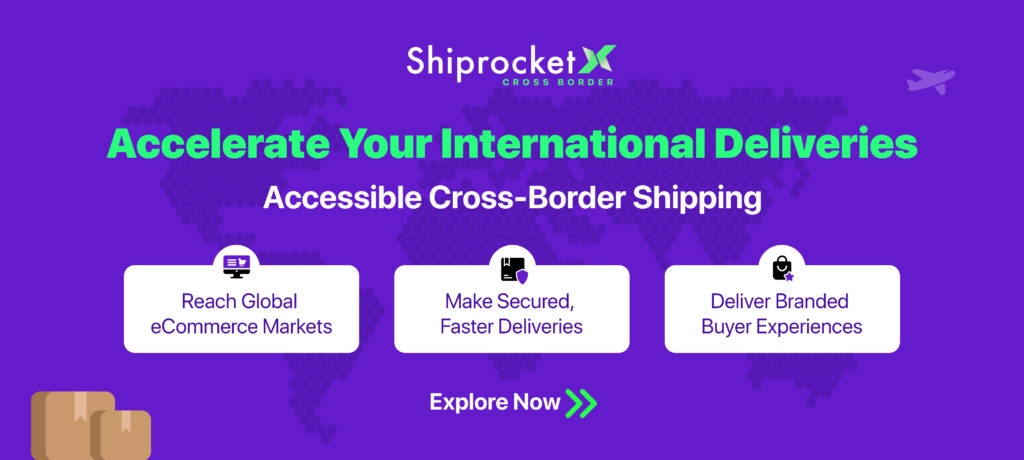 Calculate Your Shipping Costs Now