Profitable Startup Business Ideas For Entrepreneurs
The first step in establishing a business is thinking of a profitable idea. Every successful startup starts with a vision, an enthusiastic founder, and a new market. However, many entrepreneurs struggle to find the initial startup idea based on which they'll start their business. No need to worry because we've curated a list of top startup concepts to help you get started.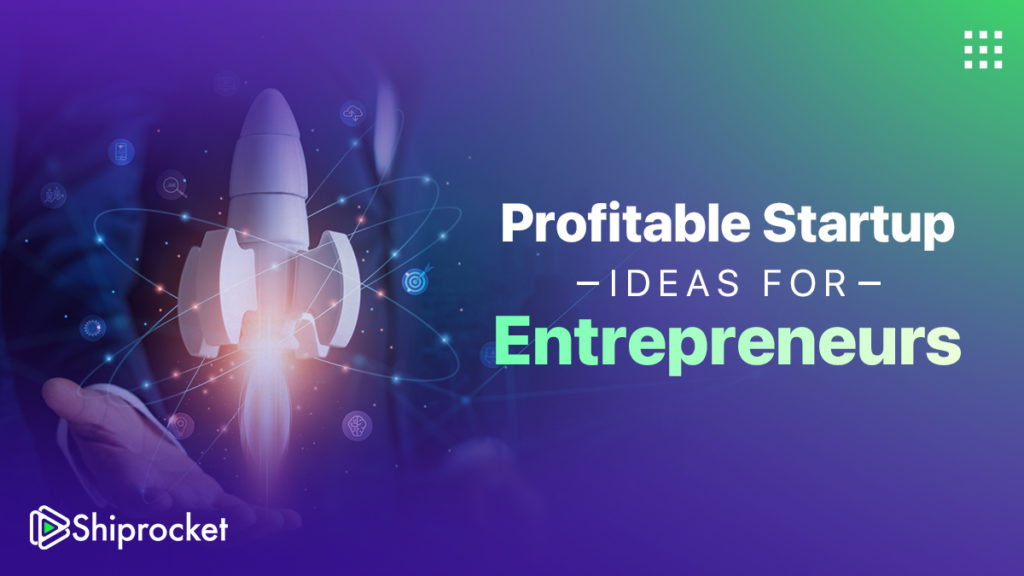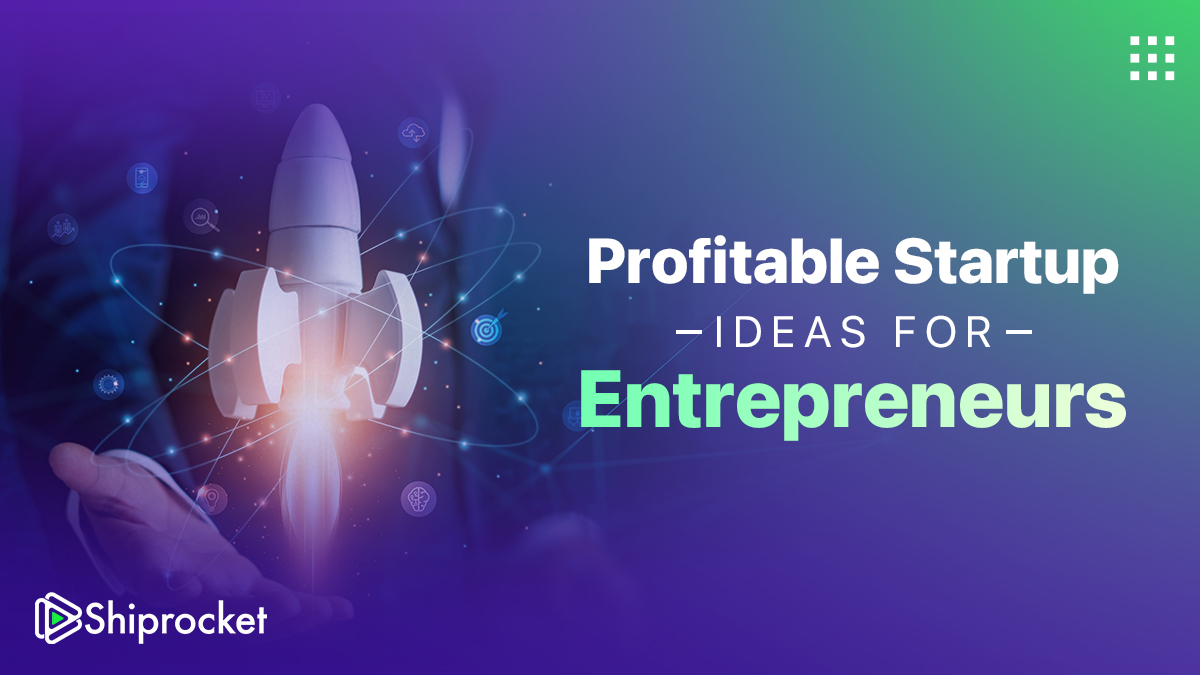 Social Media Influencer
Being a social media influencer is an entrepreneurial idea with almost no initial expenses. If you are a social media influencer, you are your own brand! And why not? To become a social media influencer, you must be outgoing, likable, and dedicated to producing visually appealing and entertaining material. The most crucial thing is finding a niche that will attract followers, ideally true to you and your passions. You will also need to build extraordinary marketing capabilities because many aspiring influencers in your sector are waiting to outperform you and seize the opportunity. Creating original, relatable, and engaging content will help you draw followers and differentiate your business from others.
Customized Gifting Store
On-demand customized gifts have emerged as a developing market segment, with several small businesses catering to the requirements of users. There are many benefits of creating and selling personalized gifts as a business concept. Finding your specialization among multiple categories will give you numerous opportunities to increase sales. Custom gifts are unique because they allow recipients to celebrate significant occasions and express their regard for their chosen ones.
Fashion Boutique
If you enjoy dressing up and sharing your style online and have the knowledge and awareness of the current fashion trends in the market, then consider starting your own online fashion business. You can create a ready-to-wear line by sourcing items straight from manufacturers rather than training to be a fashion designer. A fashion boutique is ideal for experimenting with different styles, quality, fits, and other customizable options.
Cloud Kitchen
Opening a cloud kitchen is also a decent option for a low-cost business venture if you enjoy baking, cooking, or making dishes that always fetch you compliments. This is a new specialized business concept that gained steam during the pandemic. You can start by curating a small menu for your virtual bakery and kitchen, creating an online store, and allowing your friends and family to order. Once word of mouth gets out, you can partner with food delivery companies and scale your business to cater to a wider audience.
Photography Studio
Nowadays, it's a common misconception that everyone with a smartphone can become a photographer. However, the reality is that professional photography can be a fiercely competitive industry with a wide range of styles, including photojournalism, portraits, and stock photography for various topics. To get started, you can either set up a studio in your house or take shots for stock photography clients.
Blogging
Another popular, profitable startup idea is blogging or vlogging. You can create your own blog and build it up gradually. Most popular bloggers specialize in a single subject. Food, travel, music, sports, and gaming are some popular blog categories. You need to make some marketing effort to attract a sizable audience. You should understand and learn the fundamentals of SEO and digital marketing to ensure your blog entries appear at the top of Google search results.
Jewelry Designer
If you enjoy designing jewelry from beads, jute, or shells, you can set up a startup to sell hand-crafted jewelry. Like many other small businesses, the most challenging problem in starting a jewelry business is successfully running it because more than manufacturing beautiful products, there needs to be substantial knowledge of business operations to incur profit. However, with time, you can quickly become an expert in the business aspects of the industry. Selling your jewelry online is a great way to start, and you can also do it at flea markets and trade fairs before launching your own full-scale brand.
Conclusion
The best moment to begin a profitable startup that will earn money is now! There are some fundamentals of starting a business. Don't put everything on the line. Start small and grow from there with a side business. Keep everything basic in the initial stages. The joy of starting your own online business is the freedom to do whatever you want, especially when it brings in profits.
But merely starting a business is not enough. You have to ship products to your customers as well. This is where a trusted logistics partner like Shiprocket comes into play. The company helps ship your products across India at the lowest rates using multiple courier partners. So start your business today and let Shiprocket handle the rest for you.
Calculate Your Shipping Costs Now