Startup Funding Options in India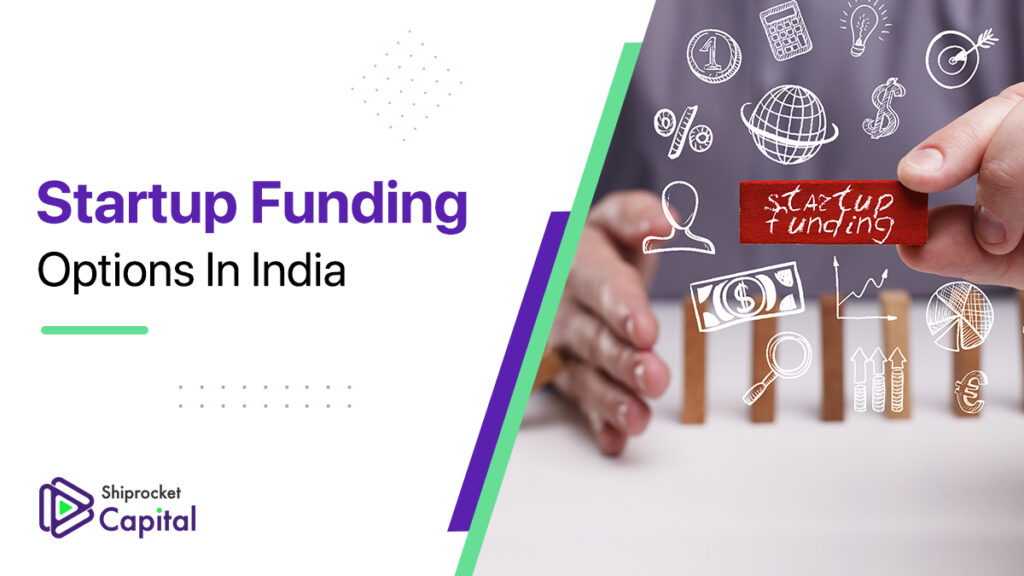 According to a recent survey, about 94 percent of new firms fail in their first year. One of the most common reasons is a lack of funds. Money is the lifeblood of any company. The lengthy and difficult road from idea to revenue-generating firm requires a fuel called cash. As a result, entrepreneurs ask themselves, "How can I finance my startup?" at practically every step of their business.
When you need money is primarily determined by the nature and type of business. However, after you've determined that you need money.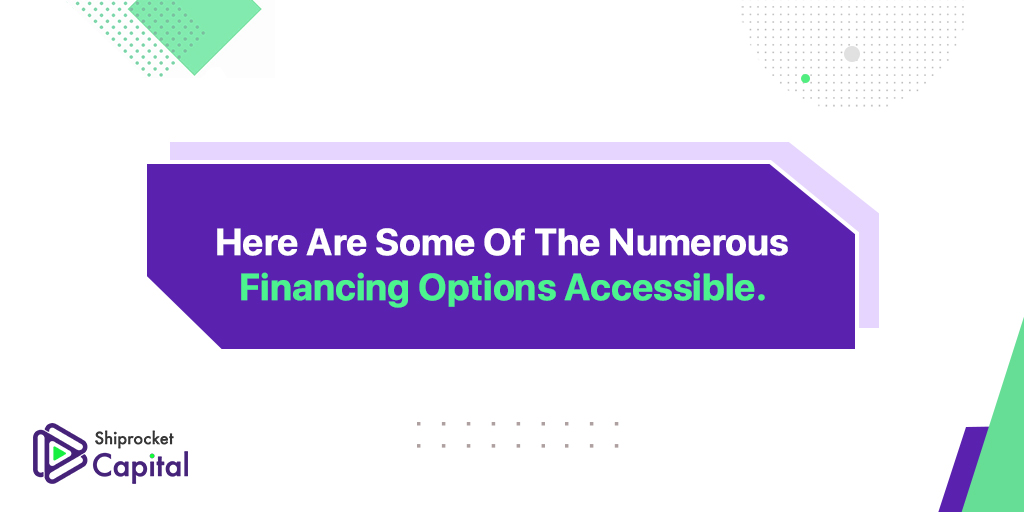 Here are some of the numerous financing options accessible.
Bootstrapping your Startup Business:
Self-funding, often known as bootstrapping, is a good approach to get money for a startup, especially if you're just getting started. Without any traction and a plan for possible success, first-time entrepreneurs have a hard time securing capital. You can invest from your personal money or enlist the help of relatives and friends. This will be simple to raise due to fewer formalities and compliances, as well as lower raising costs. In most cases, relatives and friends are willing to work with you on the interest rate.
Crowdfunding As A Funding Option:
Crowdfunding is a relatively new method of funding a startup that has recently gained a lot of traction. It's the equivalent of getting a loan, pre-order, contribution, or investment from multiple people at the same time.
This is how it works with crowdfunding – On a crowdfunding platform, an entrepreneur will post a detailed description of his firm. Consumers can read about the business and donate money if they like the idea. He will state the aims of his firm, strategies for turning a profit, how much funding he needs and for what reasons, and so on. Those who donate money will make online commitments in exchange for pre-ordering the goods or making a donation. Anyone can donate money to help a company that they believe in.
Get Angel Investment In Your Startup:
Angel investors are individuals with extra wealth and a strong desire to invest in new businesses. They also collaborate in networks to review proposals collectively before investing. In addition to funding, they can provide mentoring or counsel.
Many well-known companies, such as Google, Yahoo, and Alibaba, have benefited from angel investors. This type of investment is most common in a company's early phases of development, with investors expecting up to 30% equity. For bigger profits, they prefer to assume more risks in their investments.
Get Funding From Business Incubators & Accelerators:
Incubator and accelerator programmes are viable funding options for early-stage firms. Every year, hundreds of new firms are helped by these initiatives, which can be found in practically every large city.
Although the two names are sometimes used interchangeably, there are a few key distinctions. Incubators act as a parent to a firm, offering shelter, resources, training, and a network. Accelerators are similar to incubators, except that an incubator helps a business walk, whereas an accelerator helps a business run/take a great jump.
These programmes typically last 4-8 months and demand time commitment on the part of the business owners. Using this platform, you'll be able to connect with mentors, investors, and other entrepreneurs.
Raise Money Through Bank Loans:
When it comes to funding, banks are usually the first stop for entrepreneurs.
The bank offers two types of business financing. The first is a working capital loan, whereas the second is funding. The loan required to run one complete cycle of revenue-generating operations is known as a working capital loan, and its limit is normally determined by hypothecating stocks and debtors. The regular process of providing the business plan and valuation details, as well as the project report, on which the loan is sanctioned, will be followed.

Raise Funds By Winning Contests:
An increase in the number of contests has greatly aided in maximising fund-raising potential. It encourages those who have business ideas to start their own companies. You must either build a product or prepare a business plan in such competitions.
To boost your chances of winning these competitions, you must make your project stand out. You can either present your idea in person or use a business plan to pitch it. It should be detailed enough to persuade anyone that your proposal is worthwhile.
Govt Programs That Offer Startup Capital:
In the Union Budget, the Indian government announced the establishment of a 10,000 crore Startup Fund to strengthen the startup ecosystem in the country. The government has launched the 'Bank Of Ideas and Innovations' programme in order to support innovative product enterprises. The government-backed 'Pradhan Mantri Micro Units Development and Refinance Agency Limited (MUDRA)' would commence with an Rs. 20,000 crore fund to support about 10 lakh SMEs. You must submit a business plan, which must be reviewed before the loan may be issued. You are given a MUDRA Card, which functions similarly to a credit card and may be used to purchase raw materials, as well as other charges. Three types of loans are provided under the promising scheme: Shishu, Kishor, and Tarun.
Conclusion:
If you want to grow really fast, you probably need outside sources of capital. If you bootstrap and remain without external funding for too long, you may be unable to take advantage of market opportunities.
While the plethora of lending options may make it easier than ever to get started, responsible business owners should ask themselves how much financial assistance they really need.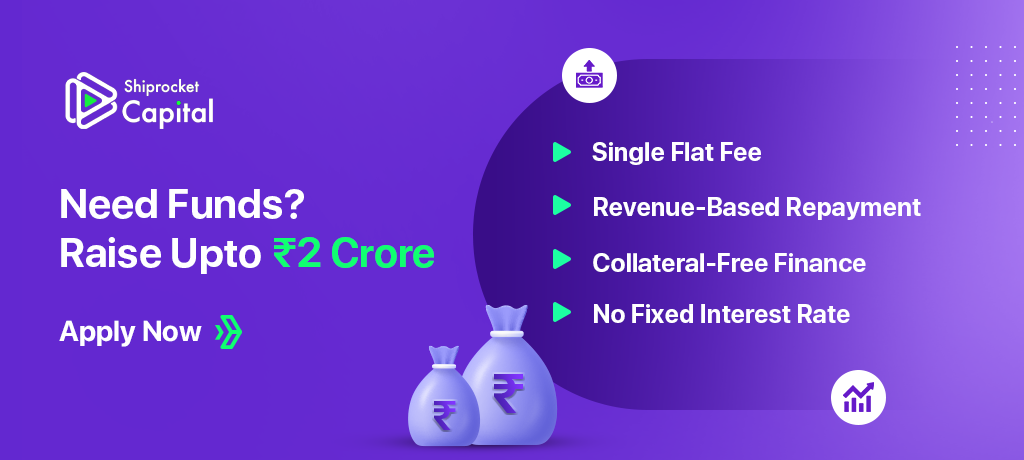 Calculate Your Shipping Costs Now