Pickup and Delivery Updates
UPDATE: Shiprocket Resumes Shipping of All eCommerce Goods in Red, Orange & Green Zones Amid the Corona Virus Outbreak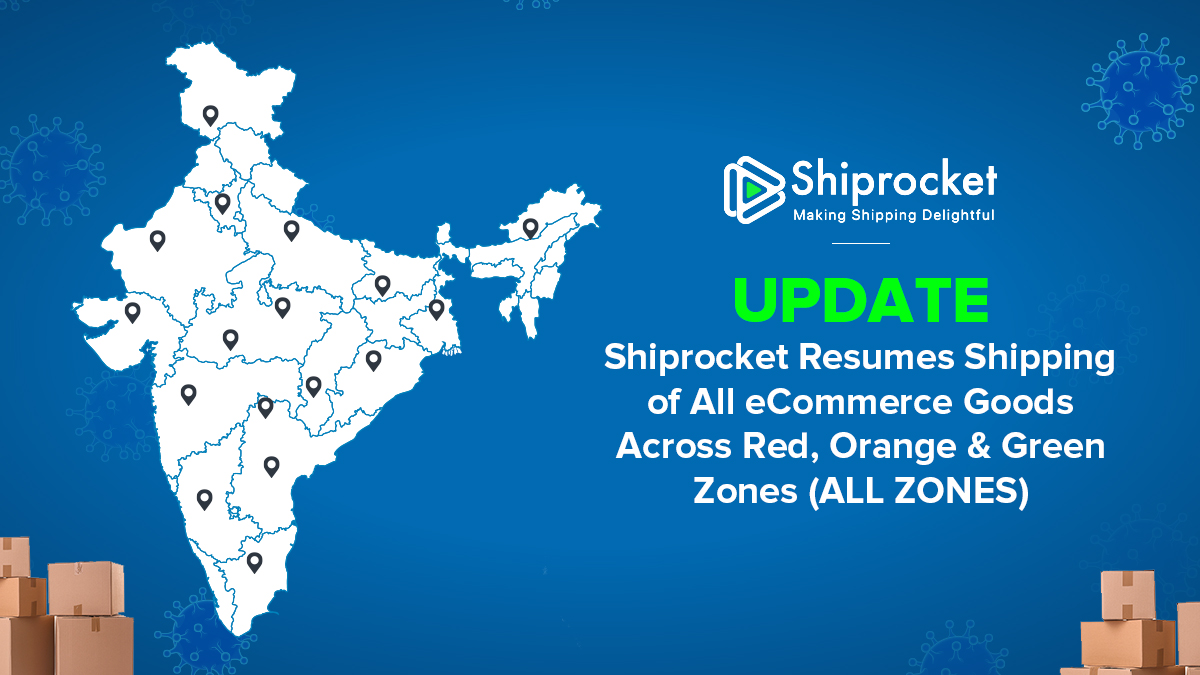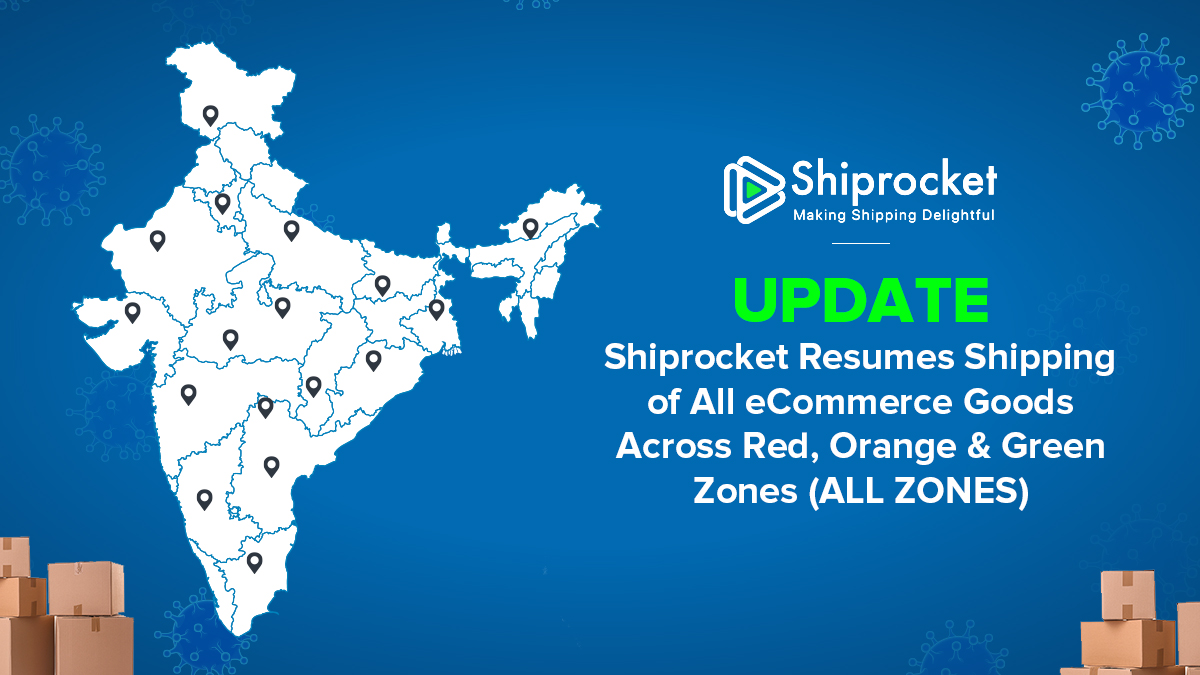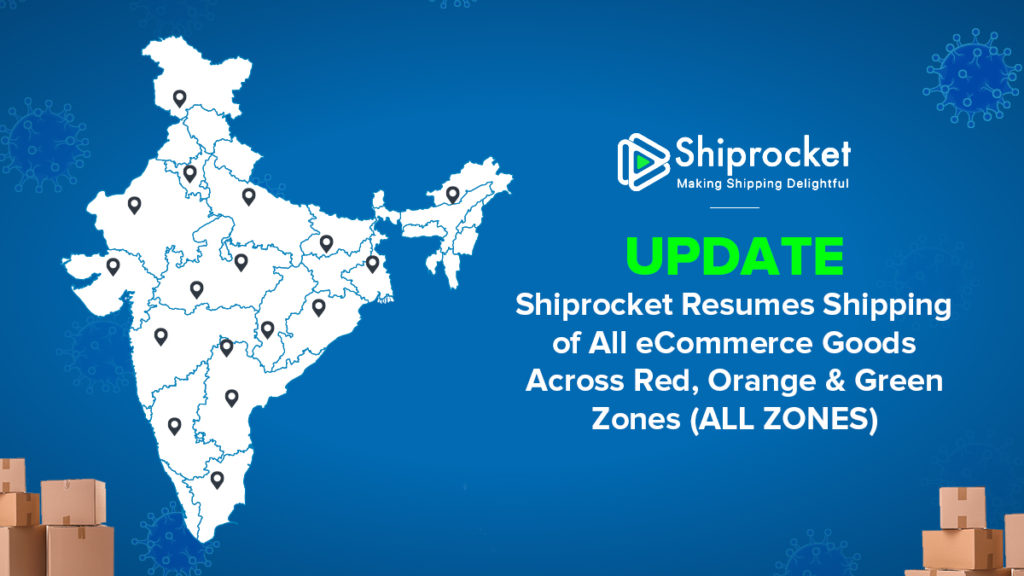 After the latest update by the Ministry of Home Affairs (MHA) on 17 May 2020, announcing a 2-week extension to the ongoing lockdown, they have also announced considerable relaxations in certain areas.
The ban on the shipping of non-essential items has been lifted from all districts in the country. These include districts that come under the Red, Orange and Green zones as specified by the GoI in the letter dated 17 May 2020, issued by the Ministry of Home Affairs.
No eCommerce deliveries are allowed in the containment zones.
We want to inform you that Shiprocket will resume the shipping of non-essential items in the Red, Orange, and Green zones (ALL ZONES) from 18 May 2020.
If you want to resume shipping with us, contact your Key Account Managers at the earliest so we can arrange for pickups. If you do not have an assigned account manager, reach out to our support team at 9266623006, and we'll do our best to get you on track.


Active Courier Partners
To deliver your non-essential goods, you can choose any of the following courier services:
Delhivery Surface (500 GM, Standard 5KG, Lite 2KG)
FedEx (Surface, Surface Lite, Surface 1KG)
Xpressbees Surface 500GM
Ecom Express & ROS
Ekart Surface
Bluedart (Air Mode)
Shadowfax Forward
DHL (International)
Aramex (International)
List of Serviceable Pincodes
Please Note: The zone classification is dynamic, and we will keep posting you about any new changes. Click the button to access the latest pin code list.
Note: More couriers will be available as and when they become operational to ship non-essential items. Shiprocket is closely working with these courier partners and information about their operations will be shared as soon as it is available.
Important Things to Remember
Courier Partner Guidelines
The pickup cut off time for FedEx is 2 PM and you can request pickups till 12 PM. Kindly cooperate with pickup agents and prepare shipments accordingly. Also, FedEx will be carrying out contactless deliveries and Prepaid shipments to avoid COVID-19 transmission.
Bluedart will now pick up a minimum of 50 shipments a day from a single location. In case the shipment count is less than 50 they will make pickup attempts once or twice a week to collect your shipments.
Shipment Processing
The shipping process remains the same. All you need to do is log in to your account and ship orders like earlier.
Shipping of both essential and non-essential items is open from 18 May 2020 for all those sellers who have serviceable pin codes approved by our courier partners.
You can resume the shipping of non-essential items in the red, orange, and green zones.
Please keep your shipment ready at the time of pickup to avoid any delays or operational stress.
Keep the required paperwork and invoice handy at the time of pickup. Mention the category and products on the label when shipping essential items.
Follow directions laid out by the GoI and maintain proper standards of hygiene and sanitization.
International Shipments
Aramex International and DHL Ecommerce are active for international shipments.
For DHL Ecommerce, please be informed of below points –

1. For less than 10 shipments per day, you will have to self-drop the shipment(s) to the nearest Blue dart counter with the cover letter (Sample).
2. For more than 10 shipments per day, customers have to call Customer Service/KAM(Shiprocket) for arranging the pickup.
3. Pickup would be arranged depending on the ground situation at the respective location in the country as per the state government laws prevailing.
Beyond shipping, we are committed and ready to help you in this challenging time. If there are any questions, please feel free to reach out to our support team at 9266623006. Here to help you!
Deliver Essential Goods with Shiprocket Essentials
Courier partners delivering essentials
Delhivery Essentials
Shadowfax Essentials
Xpressbees Essentials
Ecom Express
Ekart
Bluedart (Air Mode)
Here is the list of essential items that you can deliver –

Owing to the restrictions, Shiprocket and it's courier partners cannot provide a complete pin code serviceability to our sellers.
Deliver Products Within a 50 km Radius with Shiprocket's Hyperlocal Services
Here is the list of cities in which you can conduct hyperlocal deliveries
Ahmedabad
Bangalore
Jaipur
Chennai
Delhi
Faridabad
Gurgaon
Hyderabad
Mumbai
Navi Mumbai
Noida
Pune
Hyperlocal Delivery Partners –

Also, the following courier partners are non-operational across PAN India until further notice –
Professional Couriers
Rapid Delivery
Wow Express
Gati Couriers
Note: Due to the massive Corona outbreak globally and emergency protocol taken by the Government of India, there could be a delay in response from the Shiprocket's support service team as we are working on lesser stuff. Connect with us online on support.shiprocket.in to get a faster resolution for your concerns.
Our services will resume as normal after the lockdown is lifted. Request you to kindly cooperate, stay at home, and practice social distancing.
Watch this space regularly as we will be updating all relevant information here itself.
#Indiafightscoronavirus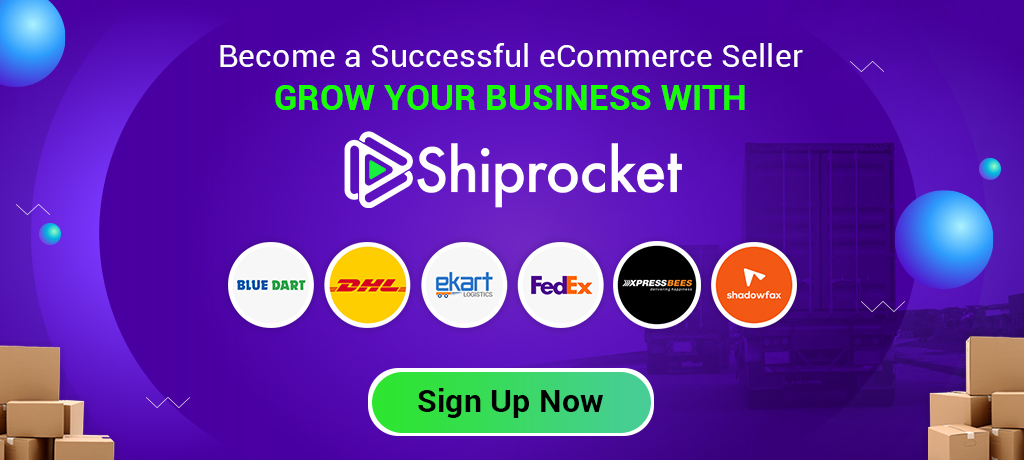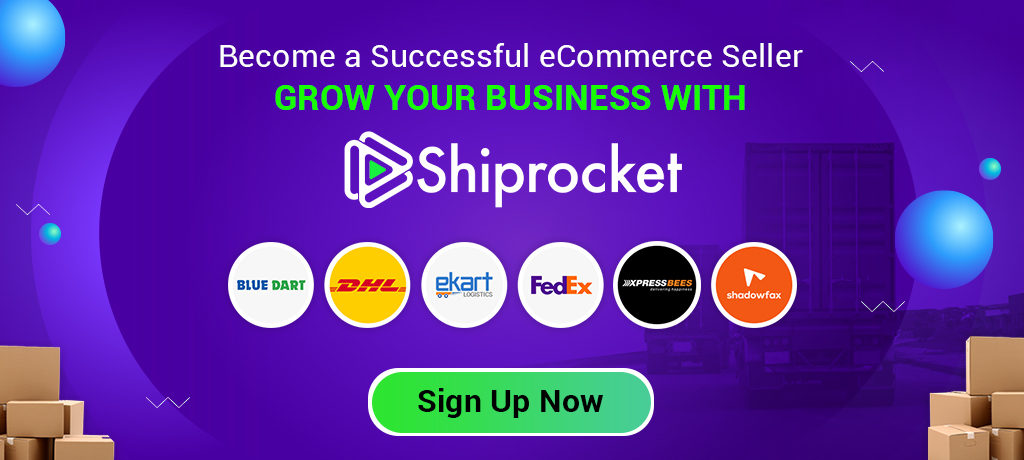 Calculate Your Shipping Costs Now