How Technology is Changing the Face of Modern Web Design
The technological advancement is thriving progressively, with around 4.66 billion active internet users and the availability of more than 1.86 billion websites.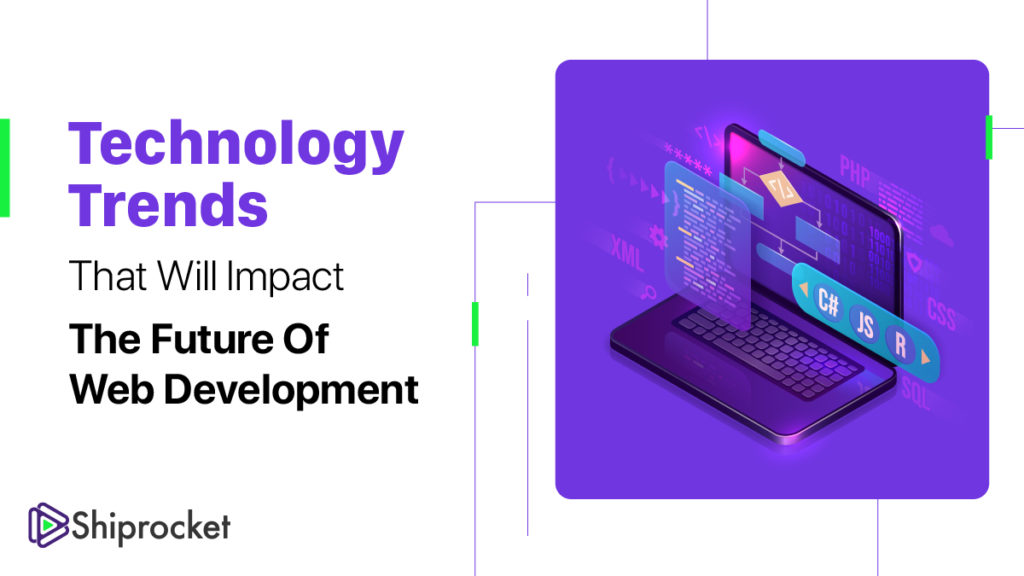 It indicates that the web world is evolving fast with rapid technological advancement, transforming the web design industry innovatively.
How Technology Will Impact the Web Design?
Technology has a strong influence on the way we access information on websites. So, the future of technology is already in transition. Let's have a brief look at the changing face of the web design industry and the result of technological advancement.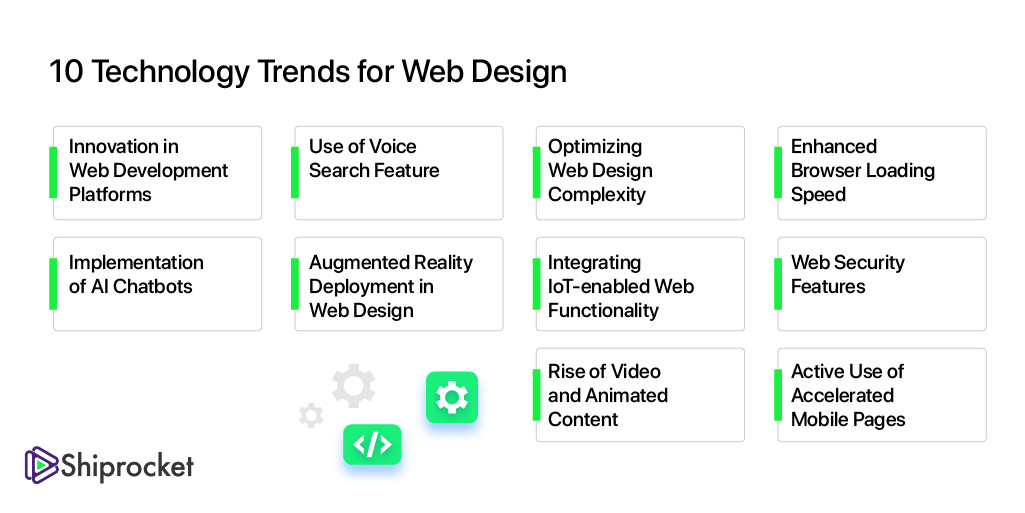 IoT the Future of Web Design
The definition of the Internet of Things (IoT) is when many devices are connected to gather and send data to the internet without any human intervention. Few examples of IoT are Amazon Alexa, sensors in autonomous vehicles, and transponder chips. The use of IoT devices and apps is not limited to web services. It allows businesses to manage their supply chain and inventory by gathering valuable insight through IoT-connected devices.
The websites or web applications that are difficult to navigate can impact your conversion goals. It is recommended to add IoT-enabled Dynamic (UI) to accommodate multiple functions at once on the website.
No doubt, the Internet of Things (IoT) is the new addition to the web design technology that has attracted the attention of businesses and alike. It is because of the reason because IoT allows the addition of autonomous features on a website. It means that technology has opened a new world for website designing and development and improved the quality of work through adaptive features.
Web Design Platforms
Today, most websites are built using innovative platforms. Web designers are coming up with responsive themes and clean designs with a bit of coding. For example, the latest platforms such as Magento, Joomla, Drupal, HTML, WordPress 5.0, and Shopify assist web designers with flexibility and robustness in designing e-commerce websites.
Additionally, the platforms such as Wix, Squarespace, Shopify are geared towards building websites for general-purpose. In this way, we can expect a pretty different way of customizing and designing the websites. It is the main reason why AI and machine learning-enabled web programming interfaces are on the way.
Artificial Intelligence and Machine Learning allow websites to learn from user preferences and habits. It has become a trend for most companies to build websites and web apps with AI-driven algorithms and neural networks.
Animated Visuals
The user first experience is significant. There is no denying that animated visuals have become an integral part of web design. These animations are the most eye-catching when they appear on the home page of a website. Video content is also a good medium for presenting your brand, products, or services through web pages. Technology can now turn texts into visual animations to increase the popularity of the websites' content.
For example, the Adobe Character Animator is innovative application software used to transform information into moving objects and animations using your webcam and microphone. Anyone can create a character in seconds which is powered by Adobe Sensei AI technology. Remember to follow the best animation practices to give your users an interactive experience.
Augmented Reality in Web Design
Augmented Reality (AR) is the new face of technological advancement in web design. With AR technology, individuals can experience real situations through digital imaging. It permits the users to feel the reality of digitalization. Additionally, the popularity of virtual reality is increasing in eCommerce, as it allows users to interact with the virtual environment as they would in the physical world.
There are numerous applications of AR in web design; they have one thing in common, creating things into reality with digital assets, data, and insights. AR in web design optimizes user experience on mobile and desktop and encourages users to engage with products and services.
For example, AR can be used in the virtual environment to try out the furniture items in a furniture store conveniently. IKEA has already implemented this impressive technology on its web store. Some clothing brands like Gucci and eyewear retailers have already implemented AR in recent years by using webcams or smartphone cameras to help consumers choose their products.
These examples show that AR technology provides real exposure to the products and services by adding the elements of virtual augmentation.
Low Design Complexity
Reportedly, the startups are looking for effective use of the technology to augment the overall design complexity. In response to this, technology offers several ways to optimize the UI design and coding configurations.
However, the methods used for web designing have transformed considerably to reduce complexity. Today, most work can be accomplished by low programming, low code, or no code. Several online visual editors allow dragging and dropping the already designed elements to reduce complexity. Additionally, the Low code and No-code software are optimized to minimize website complexity.
For example, one of the most used personal website builders is Copyfolio that makes it easy for designers to build a business website with low coding. It makes it easier to create innovative and creative web pages according to the latest trends.
Accelerated Mobile Pages (AMP)
For websites to load faster on mobile devices, they need to be designed on Accelerated Mobile Pages (AMPs). The web page speed is the main factor for Google ranking, which means a slow website likely to lose out over your competitors.
With the increased usage of smartphones for online shopping, it can be said that AMP-enabled web pages will be a constant reality. This is the reason why Google has improved the way Accelerated Mobile Pages works. The AMP HTML is a new way to optimize web pages with improved technical functionality designed to load instantaneously on users' mobile devices.
It supports features like smart caching, predictable performance, and beautiful mobile content. The template-based system allows designers to innovate their content, user experiences and integrate their advertising and business models.
Technology is continuously evolving and helps web developers and businesses that want to see their websites listed in the top rankings of Google. The Accelerated Mobile Pages (AMP) make the web surfing experience easy and flexible by eliminating the need for unnecessary data loading times.
Voice Search Feature
In 2011, voice search was more of a new feature for web designers. However, improvements in technology have revolutionized the use of voice search in search marketing. According to current statistics, 41% of adults use the voice search feature for web surfing. The voice search may not be a new trend for most people, but it is vital for all online businesses, especially when navigating eCommerce websites.
Therefore, voice search has become the primary feature in web design to ensure a user-friendly search experience. It is expected that more than half of the online searches will be performed using the voice search feature. Simply, the voice-search is getting higher significance across the globe and has opened new ways for web designing and online businesses.
Browser Loading Time
It has influenced the web design industry because today's internet users will not wait for a page to load. According to a recent survey, one in four visitors abandon a website that takes more than 4 seconds to load, while on the other hand, 46% of people don't revisit a poorly loading website. The delay of 1 second reduces the customer satisfaction rate by 16%.
Therefore, the website owners have to make sure that their website should be ready to enhance the browser-loading speed.
Chatbots for Human-Like Interaction
Already, chatbots are becoming popular for human-like interaction. Fortunately, this trend is anticipated to intensify, as chatbots will get more humanly touch with technologies like AI, speech recognition, neural intelligence, and machine learning.
For all the advancements in chatbots, the credit goes to the technology capable of understanding the human emotions and queries people ask. Modern chatbots and virtual assistants will interact with real human beings over the web interfaces.
In this regard, AI and ML chatbots can understand the queries asked by potential customers and respond accordingly. Communication will be easy for individuals because intelligent algorithms are combined with texts and auditory methods to carry out purposeful conversations.
Web Security Features
Website security is vital as nobody wants to have an unsecured or hacked website. Today, web technology is more concerned about emerging threats to information security. It is due to the widespread breach of information over the internet. So, the safety of the websites is mandatory for the technology experts.
The technologies such as machine learning, artificial intelligence, IoT, blockchain have seen massive growth in terms of security features. It ensures advanced security for web pages for both public and private communication networks.
Being vigilant to security checkups, implementing the right technology, taking backups, using SSL certificates can protect your website from external and internal threats.
The issue of web security comes daily in many different shapes and sizes. You should have essential technology, tools, and security features in place to avoid security-related topics in the coming years.
Conclusion
It takes longer to understand the impact of technology on web design; remember, your website is the core of your business operations. The web experience matters a lot once a customer enters your website; you need to make an impression before they walk through your website.
Calculate Your Shipping Costs Now