What is Sourcing: Its Definition & Characteristics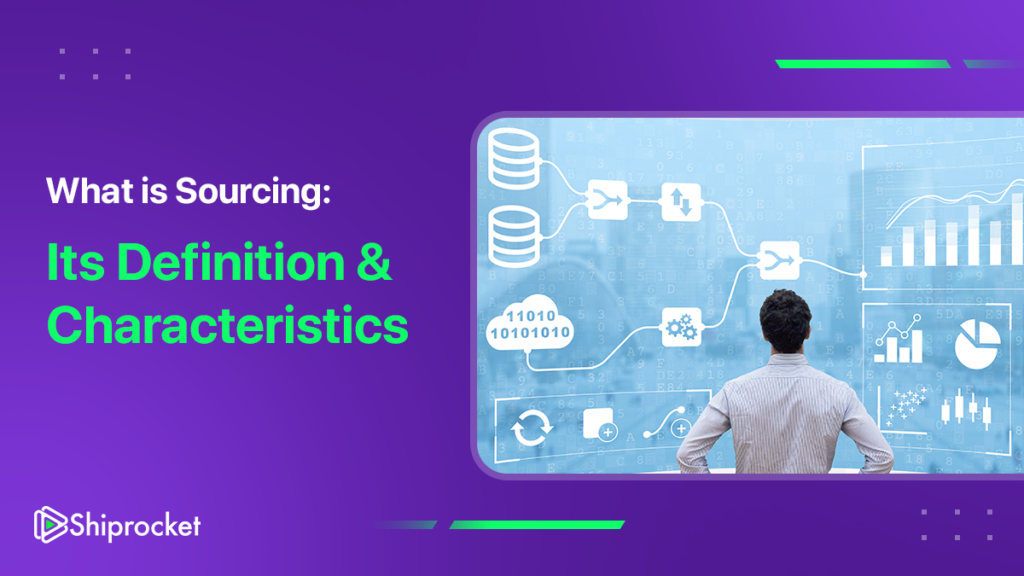 What is Sourcing?
Sourcing refers to finding suppliers to provide the products and services needed for the day-to-day running of a business. This process also involves evaluating and selecting the suitable suppliers who help the organization maintain its competitiveness in the market.
Though sourcing may appear to be a simple operation for business owners, it is actually quite complicated. Companies analyse various variables before selecting a supplier since picking the wrong source might cost them a lot of money. The following are some of the factors to consider while choosing a supplier:
Finding reliable suppliers of high-quality goods and services
Negotiations on a contract
Creating a payment schedule
Quality check on the market
Goods are outsourced.
Creating guidelines
If you follow the stages above, you'll be well on your way to developing an optimised plan.
What are some sourcing examples?
Depending on your chain sourcing demands, there are a variety of sourcing examples that you can use for your company. You'll have to think about the long-term results, such as cost-effectiveness and product quality.
Some characteristics of sourcing and examples include the following:
Global sourcing: Refers to when a company buys its raw materials or necessary items from other countries in the world. The advantages of this type of sourcing are affordability and quality.
Low-cost country costing: Refers to the cost-effectiveness of sourcing raw materials from low-cost countries like India and China.
Prime/sub arrangements: This refers to when a company relies on the services of an outsourcing agent. This agent then sub-contracts the sourcing job to another company.
Captive service operations: Refers to a group of companies or subsidiaries that handle the procurement of goods.
Conventional agreements: Refers to the traditional way companies source and procure goods. It is between the two parties and hence, the simplest of all sourcing types.
Why is Sourcing Important?
Cost structure, profit margins, and competitiveness are all important aspects for organisations of all kinds.
Sourcing is critical to a company's success in achieving all of these goals. Companies can also develop consistent and optimal supply chains with the help of a well-defined plan.
Cost management
When sourcing is strategically implemented, both buyer and supplier benefit from it. They can bargain lower prices for high volumes of purchases. The result of this is reduced cost prices and competitive sales prices.
Stability
Once a company finds a good supplier, both parties can develop a relationship that is beneficial to the smooth running of the business. Here, the buyer can rely on the supplier to provide quality products.
Managing risk
When a solid relationship between the buyer and supplier is established, the risks can be managed effectively. In addition, they can rely on each other for transparency and accountability.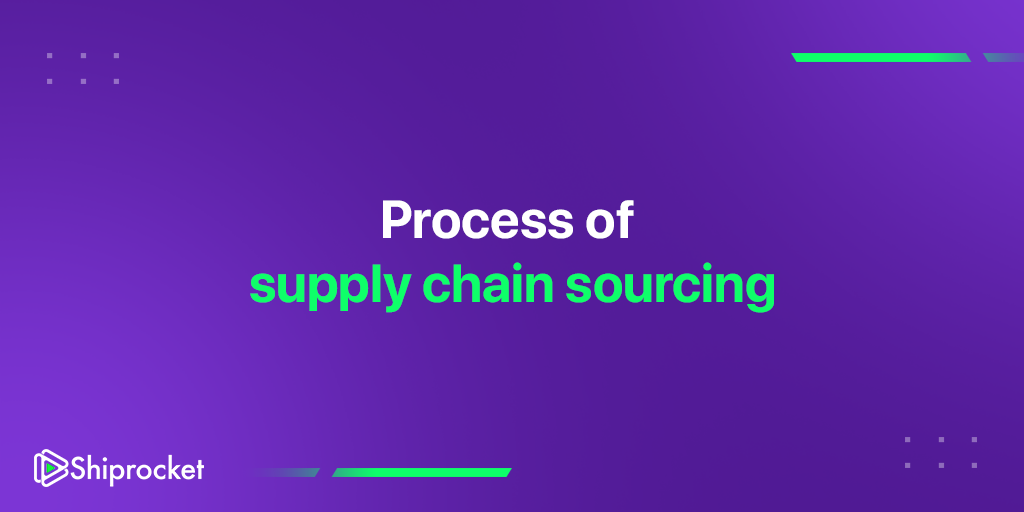 What is the Process of Supply Chain Sourcing?
Though sourcing can take some processes, the effectiveness of these processes lies in helping businesses create an optimized supply chain. Let's take a broader look at the processes here:
1. Selecting a supplier & strategic planning
The supplier of a company's products impacts the reputation of that company and the company itself. Companies should tactfully choose suppliers based on the following criteria:
Experience
Cost-effectiveness
Customer service relation
Delivery time
Available of product
Recent customer review
In the long run, suppliers become business partners and form supplier relationships. This fact is why companies look for reliable and trustworthy ones that will serve their interests for a long time.
2. Securing a supplier
This step entails actionable steps to ensure that the supplier you choose can help you improve your company. Securing a supplier requires you to do the following:
Research: By carrying out thorough research, you can find information on the reputation of a supplier. You can read customers' reviews and check out for business verifications and licenses and necessary certifications.
Negotiate: You need to negotiate favourable deals for business at this point. Through bargaining, you compare prices and opt for the one that will benefit your company in the long run.
Discuss payment terms: For the cash flow for both parties, it is essential to agree on when payment will be made and how. Negotiate deals that will benefit both parties, and take your time before signing.
Agree on delivery time: Delivery lead time is critical. Buyer and supplier must agree to terms that favour both parties.
3. Choose a supplier delivery model
Depending on your agreement, there are a couple of delivery models you can choose from:
Just-in-time model: Here, you receive your supplies based on when you need them.
Continuous replenishment: The continuous replenishment model entails ordering supplies in small batches. A supply schedule is prepared based on the company's inventory demand.
On-demand: Supplies are made when requested.
4. Create a contract
Ensure that a well-written contract is drafted between your company and the supplier. All agreements should be included in the contract, like the delivery model, payment terms, and contract length, among others.
For legal foregrounding, both parties should sign the documents. This shows that both parties are obliged to fulfill their part of the agreement.
Advantages of sourcing
Global sourcing helps reduce production costs and increase manufacturing efficiency. We'll take a more in-depth look at the advantages of global sourcing here:
Reduces production costs long term
By sourcing supplies internationally, you save money. The cost of labour is eliminated, and goods automatically become cheap. In addition, global sourcing takes the stress off your business so that you can focus on other aspects of building your business.
Increase manufacturing productivity
Global sourcing provides you access to a limitless number of manufacturing experts. Another benefit is that some countries have access to specific resources more than others. You can reach the suppliers who have both access and experience in the raw materials you need from them through sourcing.
Helps create an optimized supply chain strategy
Once a company resorts to finding suppliers internationally, the supply chain is simplified. The company knows where to get supplies. What this does is optimize the supply chain for effectiveness.
Conclusion
An excellent and strategic sourcing process is essential to the success of any business. Still, more than that, the implementation of automation in the sourcing process will bring immense benefits.
Calculate Your Shipping Costs Now