7 Best Product Ideas For Online Selling in 2023
Choosing the right products to sell online is always a hassle for eCommerce entrepreneurs. As the eCommerce market in India grows further, many products are being sold online. The competition is ever-increasing, and niche products that are specific to any audience are hard to find. But that does not mean you drop the idea of starting an eCommerce business.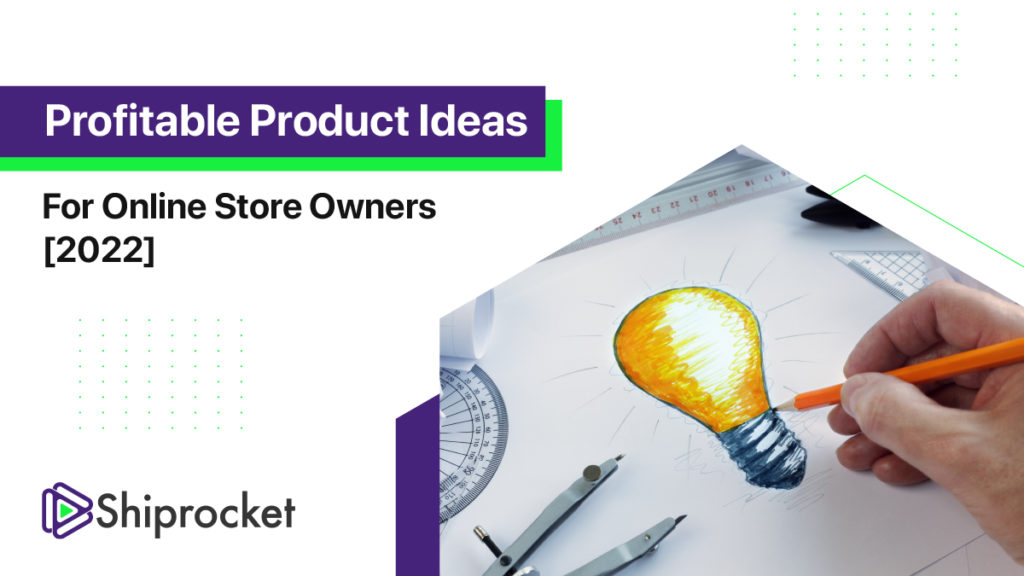 The process of finding the right products for your market is research-driven, and we are here to make it easier for you. Read on to find out a list of all the products you can sell online via your eCommerce website or marketplace.
Best-Selling Product Ideas For Online Store Owners
Organic Skincare
The era of natural and ayurvedic cosmetics is back into the picture. With the advent of giants like Biotique and Patanjali, even regular buyer has shifted their preference towards ayurvedic skin and hair care products. So, selling homemade cosmetics that highlight excellent benefits is a great option right now. The need for these preparations is on the rise, and the demand will only increase in the coming years.
Fitness Apparel
The personal fitness phenomenon is a massive rage in India. Off-lately, due to the intense promotion of the importance of fitness and campaigns like 'Hum fit to India fit' catching pace in the country, the demand for fitness apparel and risen drastically. Athleisure has become a popular term and clothing such as T-shirts, lowers, that is trendy as fitness wear, as well as regular wear, are the talk of the town. Other than these products, items like sweat caps, joggers, hoodies, jackets, etc. are also worth giving a shot.
Health Supplements
As the health industry evolves, so do many of their products. With an increase in the rate of lifestyle diseases in the country, most companies are moving towards developing supplements that can help individuals with their daily nutritional intake. For example, due to a hectic lifestyle, most people tend to develop a calcium deficiency. Therefore, companies like Himalaya have come up with calcium tablets to supplement their requirements. Products like these are in high demand, and the market for them is only growing. The best part is that once a consumer purchases a product from you, there is a good chance they will return.
Mobile Accessories
The mobile phone industry is flourishing, and every 3 months there is a new launch. The accessories supporting it will always be in demand. Phone covers, pop sockets, power banks, etc. are only a few products that are desired by everyone who owns a phone. And there is no standard for them. Every customer wants a different type of accessory. So, you can explore an entire spectrum and sell anything from cute covers to complete leather ones.
Pet Grooming
Almost every household has at least one pet today, be it cats, dogs, or birds. It is evident that if people have pets, they will invest in their grooming. Items like nail clippers, bow ties, collars, etc. are being purchased more than ever. It is an excellent time to stock items like these that are in high demand.
Jewelry
Minimalistic jewelry is a staple fashion statement for almost all occasions. People are shifting their interest towards more intricate yet simple forms of style. Unique jewelry made of clay, paper mache, etc. are also in demand. The search volume for fashion and minimalistic jewelry is high, and there is a vast market around it. Dropshipping these items is also an option as the market is flourishing in countries like Thailand and China.
Home Furnishing Products
Things like sofas, beds, wallpapers, etc. were not available online before. But with increasing digitization, such products have also been made available online. Now, it is effortless to take orders online and provide customers with custom-made furnishing products. It is a great time to set up shop online and showcase your designs. People look for uniqueness without wanting to search in every nook and corner of the city. So it is excellent if you can complete their search online.
Conclusion
Selling online can become much easier if you are clear about what you want to sell. Conduct thorough research and finalize the audience you want to target and what you want to sell to them.
Calculate Your Shipping Costs Now