5 Killer Ways to Sell on Social Media
Social media is already taking the world by storm. As a seller, if you're not yet captivated by the amazing resonance of social media selling, you've got to start now.
A recent market research states that social sellers invite 45 percent more opportunities than regular sellers. They are also 51% more likely to reach their sales goals.
The incredible potential of social media can be used to harness conversions and profits through speedy sales.
What is social media selling?
Social selling is an intriguing process of selling on various social media channels. The question of 'How sellers are able to achieve increased sales?' correspond to their respective approaches with one common answer- gathering engagement.
Engagement is crucial, because it decides the reach of your product and the number of people talking about it.
The entire practice of social selling is focused on garnering engagement and reaching out to a wide target audience.
However, struggling through social media selling practices is quite common. If you're looking forward to making a mark on social platforms and surpassing your sales like never before, read more to find out.
Here are the top 5 Killer ways of selling on social media (That Actually Work)-
Build your social network
:
You can't skip this one. Social network is one of the primary elements of social media selling. And you have to put in a lot of efforts in building your network constantly on social media. One of the fastest ways of building your network is to look out for people or groups that share the same industry as yours. Once you find them, start taking part in discussions and responding to questions.
You can also create timely goals to remain committed to your pace of engagement on the social upfront. Statistics suggest that 67 percent of the buyers have digitized in the past few years.
Doesn't that give you even more reasons to start working on your social network?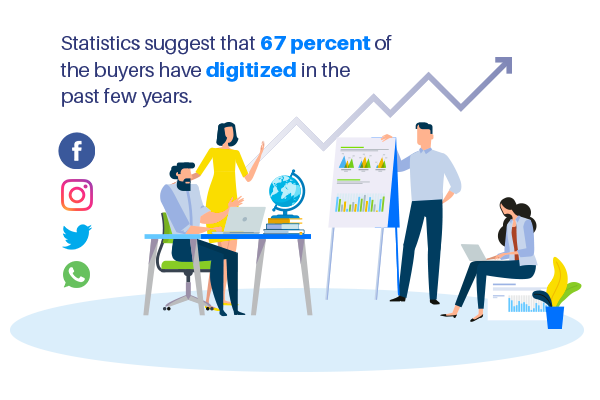 Swear by quality content:
Content is one of the keys of crafting user engagement and therefore driving sales for online businesses.
More the engagement, the more you will be able to connect to the audiences and thus drive sales.
Particular content on social media such as videos and other forms of imagery are one of the quickest to grab attention and spread widely. Sellers can take advantage of this fact and incorporate their products into forms of content.
For example, if you're selling scarves online, you can create a DIY video on '10 ways to tie a scarf' etc.
Choose the social network wisely
:
When planning to sell online, you must choose the social media platform wisely. Don't just rush by your intuition and instead conduct a research on the popular platforms that your competitors are using and are relevant to your business.
For example, if you are selling online jewellery, you can use Instagram and Pinterest as selling platforms. Because the users of these platforms are more accustomed to imagery, it would provide you with an upper hand for driving sales.
In yet another case, KartRocket offers comprehensive ecommerce solutions and marketing tools to businesses and uses social media platforms such as facebook, LinkedIn to gather engagement.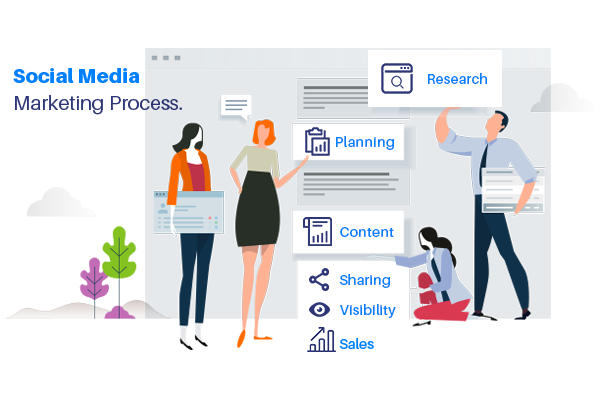 Don't shy away from inviting reviews:
You might have ever made a purchase on the recommendations of a friend.
Well that's word of mouth marketing and it is insane!
Reviews help in spreading the word across social media platforms. People trust your brand more when they hear it from other people. Even if you get a negative review, do not remove it or leave it unhandled. Take responsibility and set an example on how quick you are to resolve customer issues.
Take assistance from influencers
:
You might have heard about influencer marketing. It has proven to be one of the most amazing sources of increasing sales online for marketers.
Did You Know? : 70 percent of the customers are influenced by the recommendations of someone they follow, to make an online purchase.
This trend is growing on platforms such as Instagram where you can easily approach an influencer and ask them to market their products for you in return for a certain amount or keeping the product.
Influencers have a lot of followers and provide opportunities for increased sales through online networks. This form of social selling is high yielding and quite easy.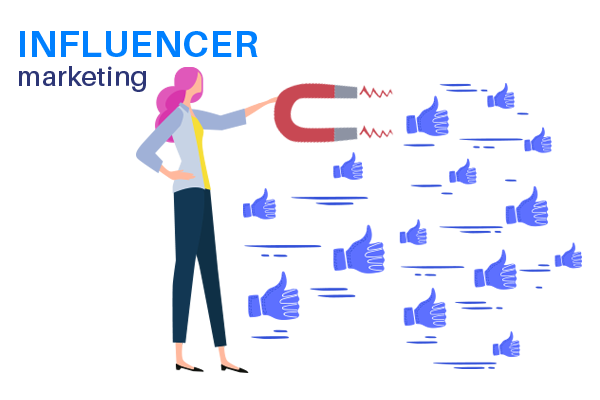 Selling on social media might involve a few more steps, but its core remains uncomplicated. They key is to focus on engaging the customers and providing them with satisfactory solutions. In that moment, you will have mastered your online sales as well.
Calculate Your Shipping Costs Now