A Guide To Export Pricing Strategy For Your Global Business
While there are many factors of a business that affects the overall growth of a brand, the pricing at which your product or service is sold directly impacts your brand's revenue. But determining relative pricing for your products can be quite challenging due to differences in market factors and cost structures across the globe. Let's see what types of export pricing strategy are adapted in today's market for seamless expansion of global business.
Types Of Pricing Strategies Used Globally
Skimming Strategy
This strategy mainly focuses on keeping the prices of products high initially and redeem expenditures around promotions, market research and brand development before the brand launch.
Penetration Strategy
Here, the business keeps a low price for their products initially. This is done in order to understand the market and grasp buyers before their competitors do. This helps drive away competitors from your choice of export destination.
Marginal Cost Strategy
In this type of pricing strategy, one sets the prices of their products equal to the cost of producing an extra unit of product. This means the prices include not only the charge of each product but also additional costs of materials and labour used.
Market Oriented Strategy
With this strategy, businesses consider setting prices according to the changing market scenario. This means, the prices could be higher when the demand for the product in that market is high, and vice versa.
Competitor Strategy
Here, pricing strategy of potential and active competitors in your export destination market are considered rather than just the revenue margins while making cost decisions and setting the prices for your products.
Things To Consider Before Setting A Pricing Strategy For Your Exports Business
To draw up the best possible pricing strategy that suits your business needs, there are a few factors to be taken into consideration. Let's see what they are.
Choice of Export Destination
Firstly, one must identify the desired target audience in their choice of export destination. Once you have identified your audience group, advance towards identifying your competitors in the region and analysing their pricing strategies. This way, you can price your products based on the market demands and what your buyers are willing and looking to pay.
Product Requisites
Before you launch your product in a foreign market, it is important to ensure that the product complies with the local rules and regulations of the region. Modify your inventory according to the regulatory compliances. Moreover, check if your product's pricing would have any impact on the demand of the destination market.

Logistics Support
Check for the best shipping mode – air, sea or roadway for your product delivery. Your product prices must be set depending on the shipping costs according to your choice of mode, and other miscellaneous charges such as cover import duties, tariffs, local taxes, customs fees, and inspection service fees. Please note that the incoterm you choose affects the overall logistics costs and in turn impacts your pricing strategy.
Documentation Requirements
Not just for regulatory and customs compliance requirements, there are multiple costs incurred during preparing the documentation for transferring your orders across borders. There are specific sets of documents for every product category, such as MSDS certification for delivery of non-hazardous goods. Every market has their own requirement of documents to accompany the imported products, that needs both time and costs to develop.
Tips For An Ideal Pricing Strategy
Pricings for exported products is quite different from the usual domestic prices, hence the pricing strategy should also be different. Moreover, your pricing strategy should be flexible to the changing market trends, in order to create new prices according to industry standards.
Once you've finalised the pricings for your products, check whether they sync with the terms and conditions of your business. Sometimes, overlooking terms of business such as returns and refunds policies creates additional costs in the long run.
Summary: Dive Into Global Business With Better Pricing Strategy
While your pricing strategy could be on top of the industry, there could still be hassles in doing global business. This is because handling repeat orders could get out of hand if you're not prepared. One can bring in a larger inventory of products to prevent this from happening, all the while not compromising on the quality of the products. You can also select a global shipping partner with automated, speedy workflows that help prevent any congestion at ports during high demand seasons.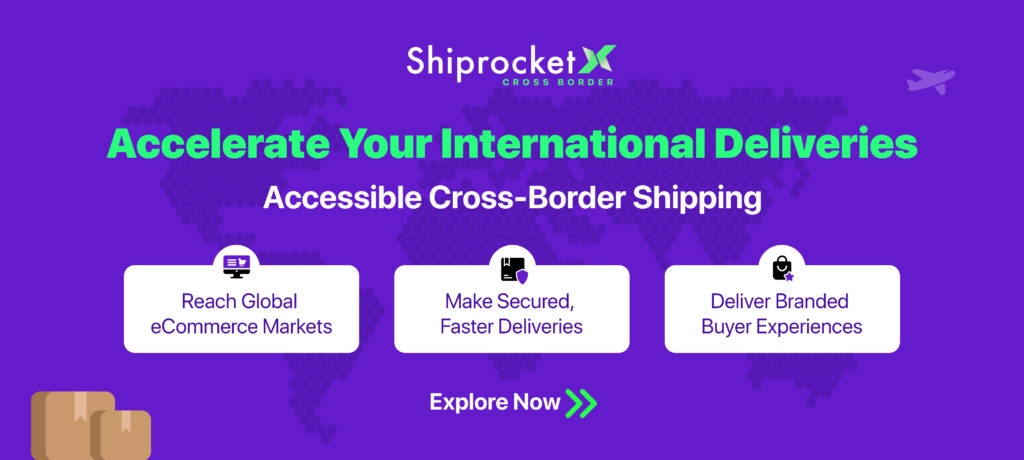 Calculate Your Shipping Costs Now