eCommerce Shipping
Aarambh 2020: An Unmissable Opportunity for Budding Women Entrepreneurs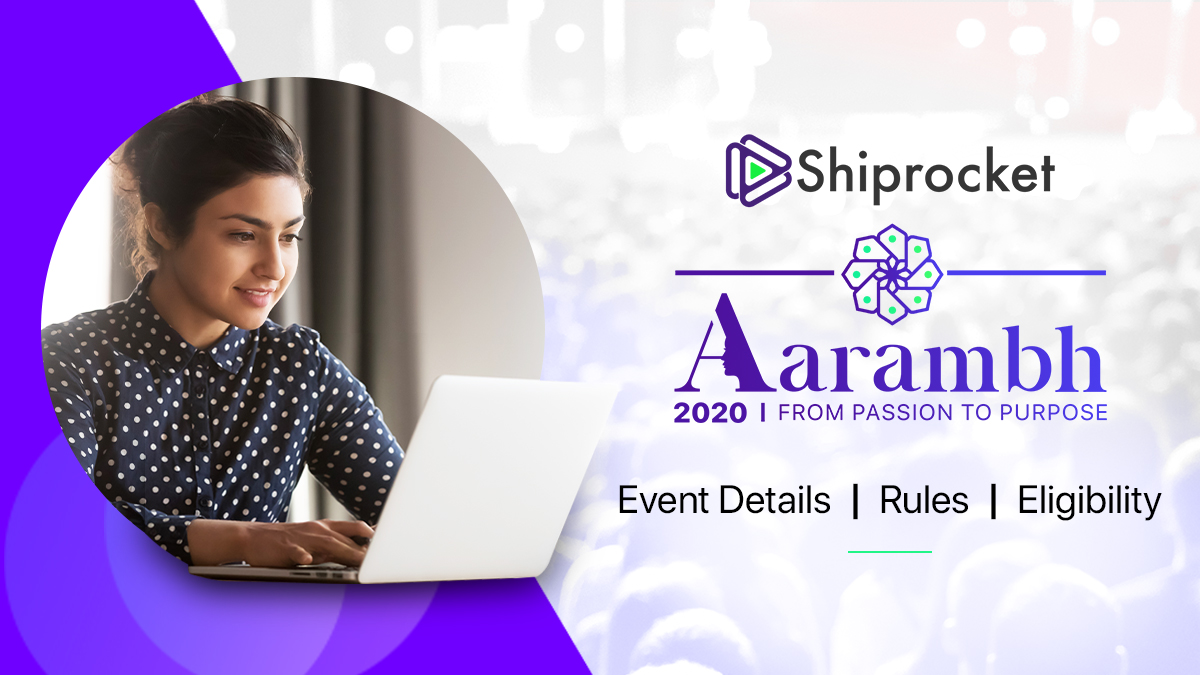 Women entrepreneurship in India is no longer an alien term. However, you may wonder why they are so short numbered compared to the west. We have women in Space (ISRO), Sports, Politics, and Entertainment, but the number comes down to barely a few in business or entrepreneurship.
Addressing this problem, Shiprocket is presenting Aarambh – an incredible opportunity for all aspiring women entrepreneurs to participate and transform their ambitions into reality.
What is Aarambh?
Aarambh is a unique SME business model competition that is catered to women who are willing to step forward and challenge their business acumen. Acknowledging that the 21st Century Women has now entered all walks of life, and no longer limited to household chores, Aarambh will give all those aspirational women entrepreneurs a chance to lead in entrepreneurship.
The participants will, at first, come up with novel business ideas and draft appealing business models that will be presented in front of an esteemed panel of investors and later on, pitched for a shot at real-time resolution.
The Need for Aarambh
India has witnessed a constant growth in the number of women entrepreneurs. Nevertheless, there is an abundant amount of talent that is yet to bloom. Aarambh serves as a big stage for all enthusiastic business women to gather and share innovative ideas.
For some, it will be a learning experience, whereas for others – it will be an opportunity to bring their ideas to reality and foster entrepreneurship.
How is it Beneficial for Women Entrepreneurs?
Most of the women do not find the corporate world enough inspiring. Hence, they switch to entrepreneurship and become their own boss. Starting their business gives them flexibility and a legacy to leave behind that makes them passionate and fills them with pride.
Aarambh is meant to give purpose to your passion. Besides, there is great prize money to be won (click here for full details). The participating women entrepreneurs will get a chance to pitch their business idea in front of leading investors and venture capitalists.
Furthermore, they will be mentored by seasoned businessmen and get to connect with potential partners and investors.
Event Details, Rules, and Eligibility
Aarambh is open for all women entrepreneurs. Regardless of whether you are a student, a working professional, or a homepreneur – you can partake in the event. Though, you must register between 1st February 2020 to 17th February 2020 to get started in the process of selection.
Once you clear all the stages, you will be eligible to attend the event on 6th March 2020, i.e., Friday at 91 Springboard, Jhandewalan. The event will run from 2 pm till 7 pm. Click here to download event details and read about the rules and guidelines. Good luck and register today!
Calculate Your Shipping Costs Now