Amazon's Fulfillment by Merchant (FBM): The Complete Guide (2023)
Amazon is one of the largest platforms for shoppers and sellers in the history of eCommerce. As per a report, Amazon added 1.5 lakh, Indian sellers, in 2020. For most people Amazon is the one-stop destination for all their needs, making it a popular name among households and the first choice of an eCommerce store.
From an eCommerce seller's perspective, Amazon is one of the most demanded and competitive marketplaces in the world. Amazon's seller partners have to keep being creative to not only compete with other retailers using the platform but also to manage their order fulfillment processes. Order fulfillment is one of the major aspects that decides the success of any business, as it directly relates to customer satisfaction.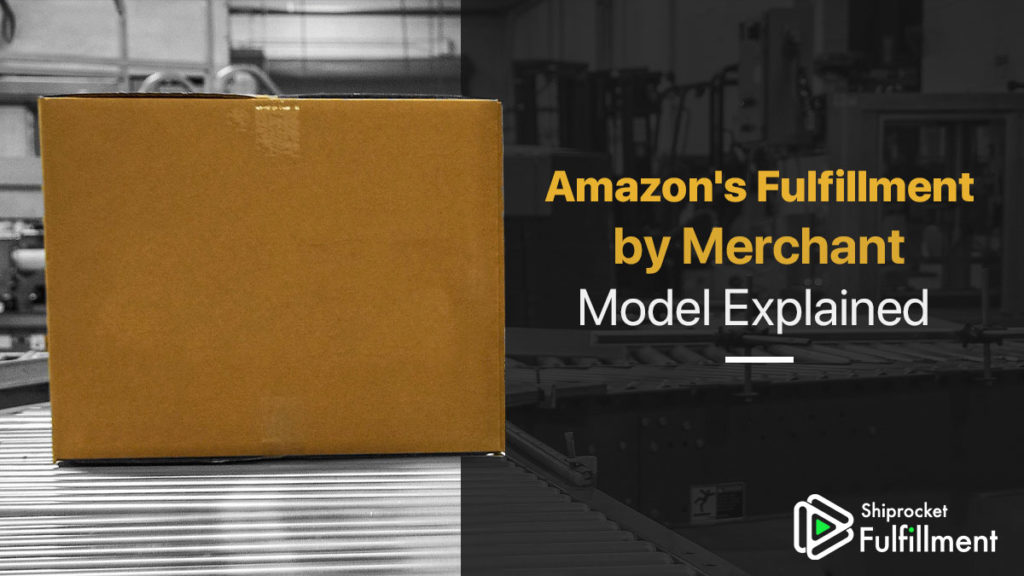 Amazon offers two different kinds of methods to sellers that will help them fulfill their orders — Fulfillment by Amazon and Fulfillment by Merchant. As we have already discussed Fulfillment by Amazon here, let us take a look at the key features of Fulfillment by Merchant and how it can help your business grow.
What is Fulfillment by Merchant?
As the name suggests, Fulfillment by Merchant involves sellers listing their products on Amazon and taking care of the entire fulfillment process on their own. They are completely responsible for shipping their items to the end customers and do not rely on Amazon for any fulfillment needs.
Once the seller creates an account on Amazon's marketplace, he can either opt for Fulfillment by Amazon or Fulfillment by Merchant to deliver their products to customers. If they opt for Fulfillment by Merchant, the responsibility of shipping the items solely lies on them. However, you must keep in mind that if the shipping costs incurred in the Fulfillment by Amazon method are higher than that through Fulfillment by Merchant, it makes no sense to opt for the former as it will harm your margins in a negative way.
To avoid any such situation, you can tie up with a logistics aggregator like Shiprocket. Amazon is an excellent platform when it comes to selling your products, but when it comes to shipping-related needs it is smart to look for low-cost shipping solutions. And the best part is that you can integrate your Amazon channel with Shiprocket.
Shiprocket has an extensive reach to nearly 29,000+ pin codes in India and has partnered with 17+ top courier companies to help you ship your orders seamlessly.
Amazon's integration with Shiprocket lets you automatically sync orders, order statutes, Amazon catalog and inventory, payment status.
Not only this, but you can also re-market your brand to your buyers through a tracking page that contains marketing banners, order details, your company's logo, etc. To know more about how to integrate your Amazon seller channel with Shiprocket, click here.
Apart from a shipping partner, you must also have storage where you can keep your inventory safe. Shiprocket Fulfillment — a unique offering by Shiprocket — offers an end-to-end order fulfillment solution that includes a storage facility for your inventory in their fulfillment center. Shiprocket's fulfillment center is fully equipped with technology-driven machinery to take care of your warehousing operations. Moreover, you get free monthly storage for all those products that are shipped within 30 days.

The Working of Amazon FBM
Once you have set a seller account on Amazon, as said above, you have the option to either fulfill the orders yourself or by Amazon. You can use Amazon's network to ship your products and fulfill your orders. Or you can choose to fulfill orders by yourself as per the Amazon FBM method.
In Amazon FBM, you are responsible for shipping the products from the warehouse to the delivery address. You are also responsible for handling returns. You also have to provide customer service.
So, in order to get the FBM method to work, you need to tie up with a shipping/delivery partner who is reliable and cost-effective. Once you have tied up with a shipping service provider, you can ship and deliver your products through their services. You can also handle the returns with their help. Here, you will have to manage everything – from packing to customer service.
When should you Choose Fulfillment by Merchant?
Sellers can opt for fulfillment by the merchant if:
Their products have low sales velocity, i.e. they are selling slowly
You have a system in place to take care of your order fulfillment needs
You have a reliable logistics network in place and can deal with packaging and shipping orders
You have a storage facility available for your inventory
Your products are heavier in weight
You are capable of providing customer support
Advantages of Fulfillment by Merchant
More Control Over your Business
With Fulfillment by Merchant, sellers have better control over their business. They can choose their logistics partner, their warehousing partner on their own terms. Moreover, it gives sellers better control over their inventory levels. Managing all the data, reports, inventory by themselves gives sellers an upper hand in running the business for a longer period of time.
Ability to Run an Offline Store
Since the sellers choose their own warehouse or fulfillment center, they also have the option to use the same inventory to run an offline retail store. Maintaining a single view of inventory for both online and offline stores is much more efficient and hassle-free, especially when you don't need to pay any extra shipping or delivery fees.
Reduce Overall Costs
Since you don't have to pay any additional fees related to Fulfillment by Amazon, you can get a better cut from your profit margins. You can save on fulfillment fees, find the best and cheaper choice for the warehouse, and reduce shipping costs by tying up with an aggregator like Shiprocket.
Create a Brand Name
As a Fulfillment by Merchant seller, you have to interact with all your customers directly. This way, you get a better understanding of their needs and you have the choice to customize your products as per their requirements. Moreover, Shiprocket helps you build your own post-ship page for your eCommerce website. This webpage lets you place your brand logo for people to connect with you more on a personal level.

Fulfillment by Merchant V/S Fulfillment by Amazon
Fulfillment by Amazon, as the name suggests is Amazon's order fulfillment model where Amazon takes responsibility for inventory management, storage, picking, packing, shipping, and customer service for your orders. Your role is to deliver your products to Amazon's fulfillment center.
The major difference between both the models is that while sellers associated with FBA have to opt for Amazon's order fulfillment services, those with FBM have to take care of their own fulfillment needs, right from arranging pick ups for their products to providing customer support to buyers.
In case you're dealing with a product that has a high sales velocity, you must opt for FBA. Since you will be receiving multiple orders in a day, it is best to outsource it to Amazon to take care of your fulfillment needs. However, it is not wise to opt for FBA on items that weigh more, because of the high fee charged by the FBA program.
On the other hand, it is better to opt for Fulfillment by Merchant if your product is selling slowly. Why would you give high FBA storage fees if the orders you receive aren't many? Moreover, this model will work better in case you deal with heavy or bulky items.
Final Say
Although Amazon is considered to be the pioneer for eCommerce, you must make wise decisions while selling from their platform. Now that we have discussed the key differences between Amazon's two kinds of fulfillment models, it's time for you to look back on what suits you the best. Remember, order fulfillment is the key to take your business to the next level.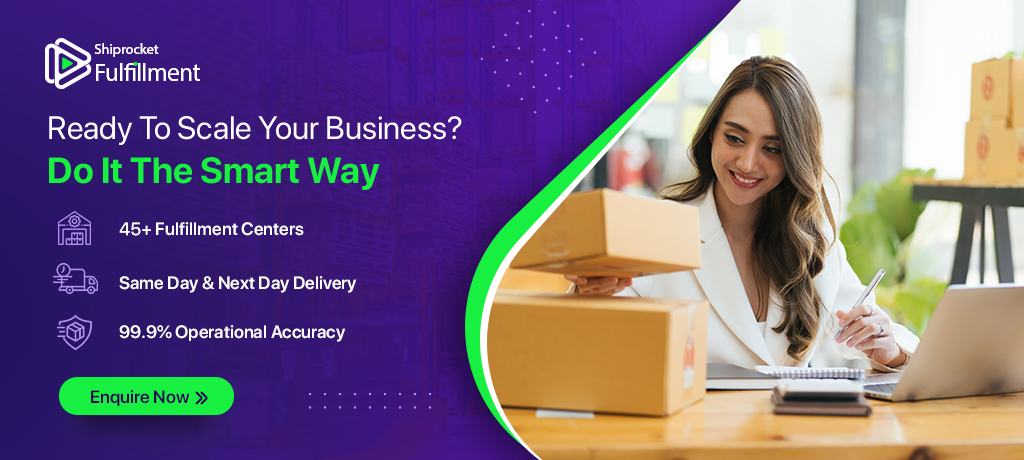 Calculate Your Shipping Costs Now