Benefits of Using Amazon Inventory Management Software
Regardless of your level of experience, controlling your Amazon inventory is one of the most critical facets of your company. Since overstocking and understocking are costly mistakes, you must ensure that you place the orders at the appropriate time. Thankfully, there are several e-commerce applications available to automate your work. To improve your performance, it's crucial to select an inventory management software that works with your Amazon FBA. Similarly, Amazon's inventory management software is essential for optimising your supply chain and ensuring that your stock is managed effectively.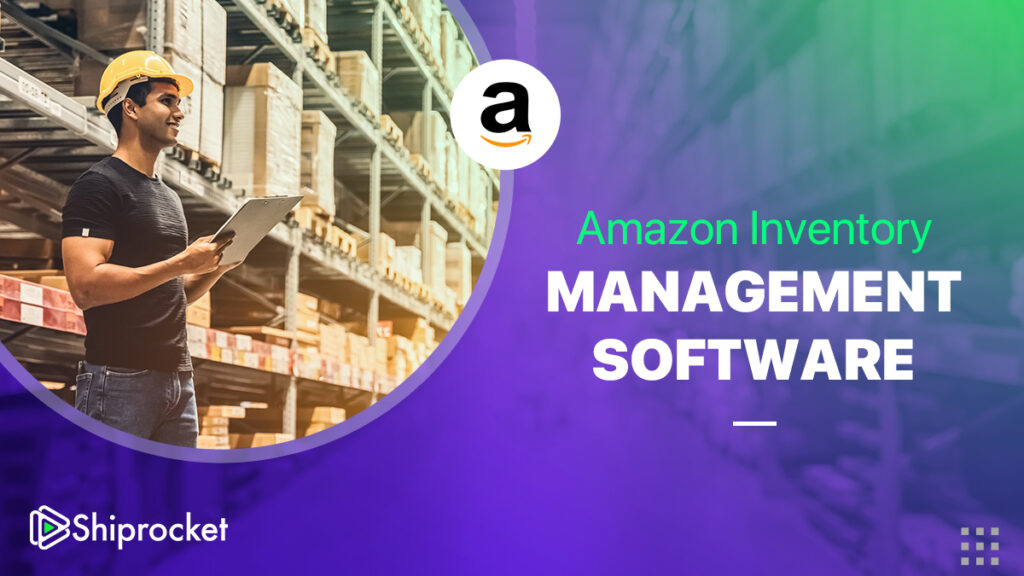 What is Amazon Inventory Management?
Amazon's machine learning-based inventory management system provides the proper stock levels to businesses to keep their business running smoothly. To assist worldwide FBA sellers in tracking inventory levels, sales, deliveries, and orders placed on Amazon international marketplaces, Amazon provides an inventory management dashboard on Seller Central.
When stock levels are low, the inventory performance dashboard notifies users and offers demand planning and forecasting to establish appropriate inventory levels and shipping schedules. The dashboard shows crucial inventory data such as sell-through rates, ageing stock notifications, and suggested storage-optimization activities. This provides a precise balance that gives you insight into whether to keep excess or a shortage of a particular commodity in overseas warehouses.
Need For Amazon Inventory Management Software
You must be aware of any potential inventory problems while selling on Amazon. These include
Accelerated inventory depletion
Low fulfillment due to high order volume
Account suspension due to weak performance
Out of these, mishandling inventory has a high cost. Mismanagement of inventory can also result in fulfillment delays. In addition to that, your clients want their orders to be delivered as quickly as feasible. So, to succeed on Amazon, a seller needs to set up a complete Amazon inventory management system, and having inventory management software helps them do so.
List of Few Inventory Management Software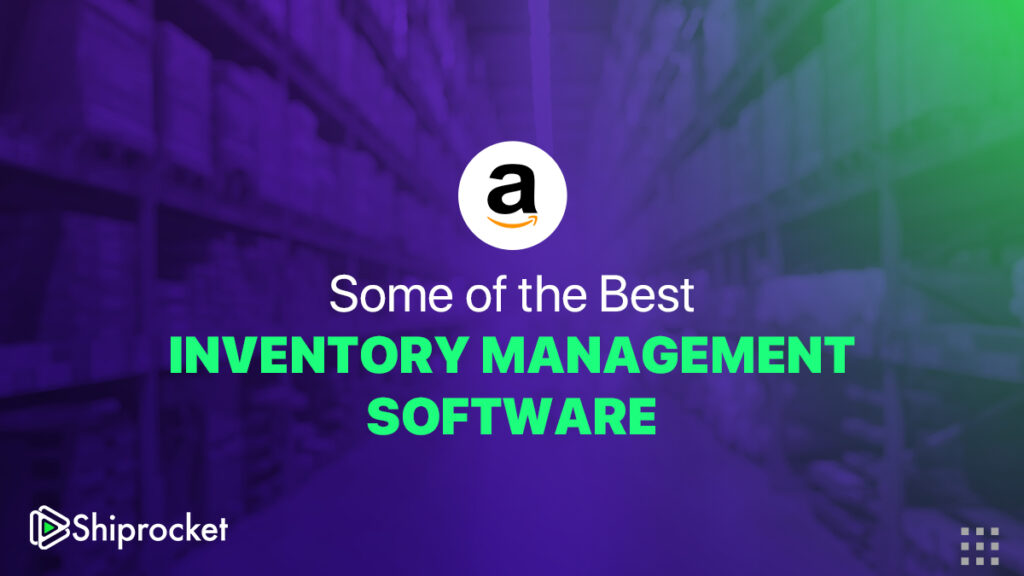 Brightpearl
Brightpearl is a Retail Operating System (ROS) designed for multichannel retailers. The software aims to increase operational agility by centralising and automating all post-purchase tasks, including inventory management, in one location. For Amazon mainly, Brightpearl provides a centralised inventory and order management solution. Thanks to its pre-built, robust Amazon connectivity, all your sales orders, inventory, and financial information are seamlessly updated. Brightpearl gives you access to a potent workflow automation engine that enables you to customise the order-to-cash process automation.
Sellbrite
Sellbrite is an excellent option for Amazon businesses searching for straightforward software to automate inventory. Users may manage their Amazon listings, inventory, shipping, and reporting with Sellbrite's Amazon Seller Software. It was created with usability in mind. Customers can bulk their products on Amazon in minutes thanks to Sellbrite's lightning-fast technology and intuitive listing management, which lets users import current listings and dates and expedite delivery.
Expandly
You can manage your listings, orders, shipping, and real-time inventory with the help of Expandly. Expandly is a tool for eBay & Amazon sellers, enabling them to connect the two platforms and control all related retail operations from a single location. While other inventory management systems for small businesses selling on Amazon are comparable, Expandly has more affordable pricing.
Forecastly
You can keep an eye on your Amazon inventory with the help of Forecastly, a predictive analytics and demand forecasting tool. The platform streamlines your Amazon supply chain from beginning to end using precise algorithms and sophisticated replenishment analytics. When it's time to restock your FBA inventory, Forecastly can advise you on how many new items to order and the precise location of your product shipments.
Linnworks
Linnworks focuses on lowering costs and boosting revenues so companies can expand quickly by automating all crucial business activities. Users of the Linnworks Amazon Inventory Management Software can expand their enterprises without the risk of human error by linking their Amazon accounts to additional sales channels. All your e-commerce sales channels will be integrated into a single platform by Linnworks, which will also automate crucial management chain activities. Linnworks immediately transmits tracking information to the proper channels after creating an order or reorder.
Benefits of Amazon Inventory Management Software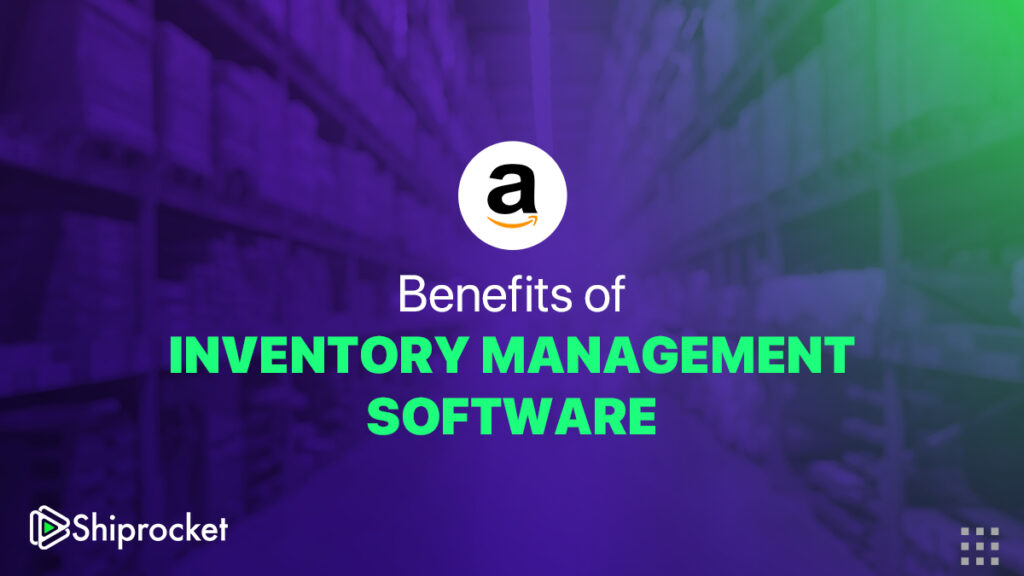 Customers will notice increased sales due to using Amazon inventory management software.
One can also concentrate on developing a great product rather than risk losing a deal due to a quick stock runout. Additionally, it will make it simple for you to enter new markets.
It is comprehensive and can manage warehouses, bills, and other regular tasks.
Integrating the inventory with the ERP and accounting system eliminates any repeat of functions.
It saves time and effort by supporting more sales channels like retail stores, mobile commerce apps, and online stores.
Tips For Better Inventory Management
Develop and keep connections with vendors.
Keep an eye on the sell-through rate.
Quickly restock popular items.
Conduct sales to get rid of outdated goods.
Cut back on extra inventory to improve profitability.
Pick the best inventory control system.
Keep a four-week inventory cover.
Conclusion
It can take a lot of effort to track your Amazon inventory using Excel or spreadsheets manually. The errors you make could wind up costing you a lot of money. Having inventory management software that efficiently handles your tasks is very beneficial. You risk damaging your business's reputation and ranking with bad inventory management. It is now necessary to strengthen your Amazon business with robust eCommerce integrations.
Calculate Your Shipping Costs Now