eCommerce
eCommerce Trends
Top Examples Of B2B eCommerce Companies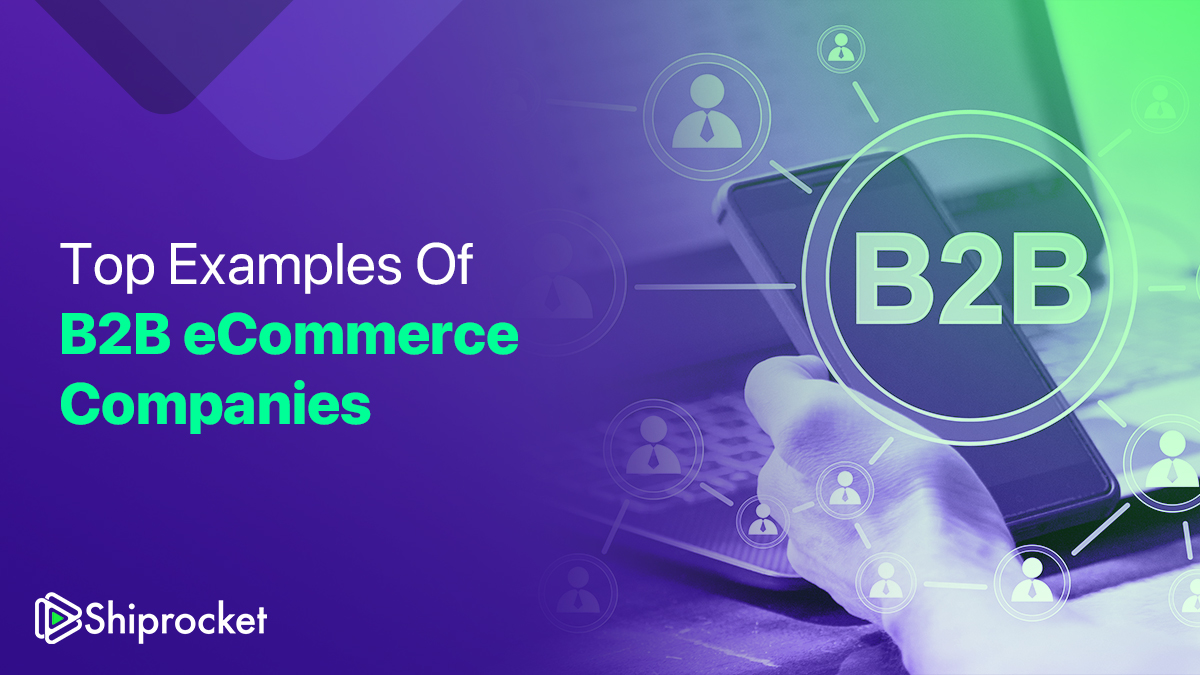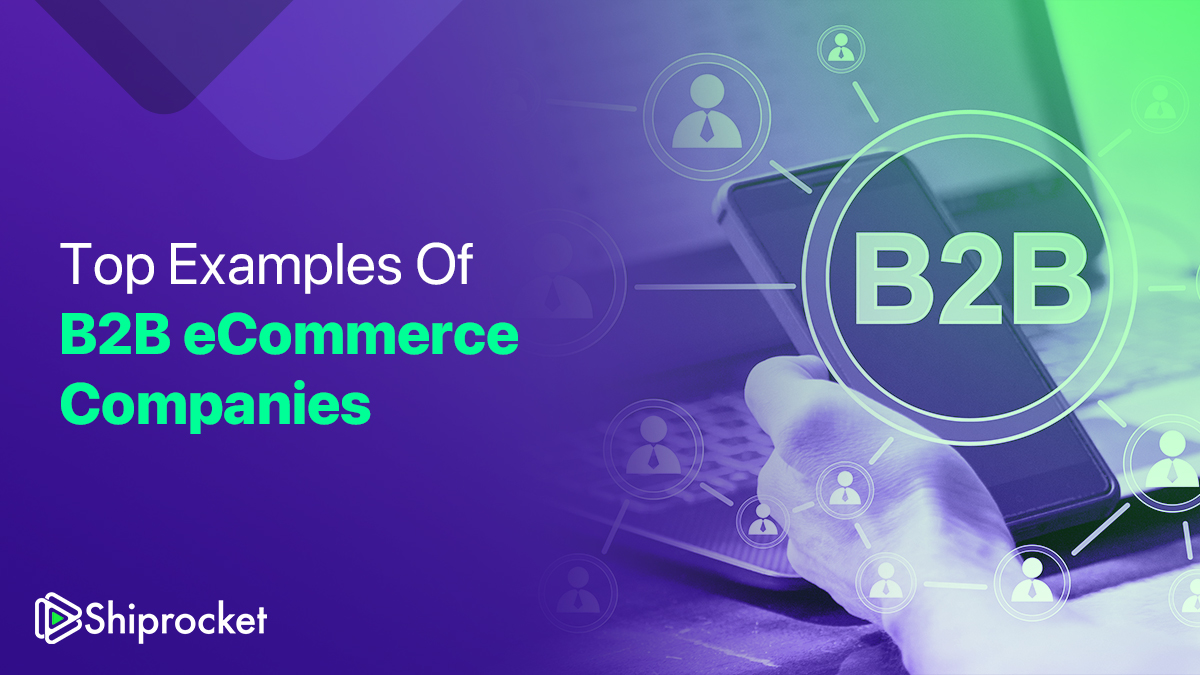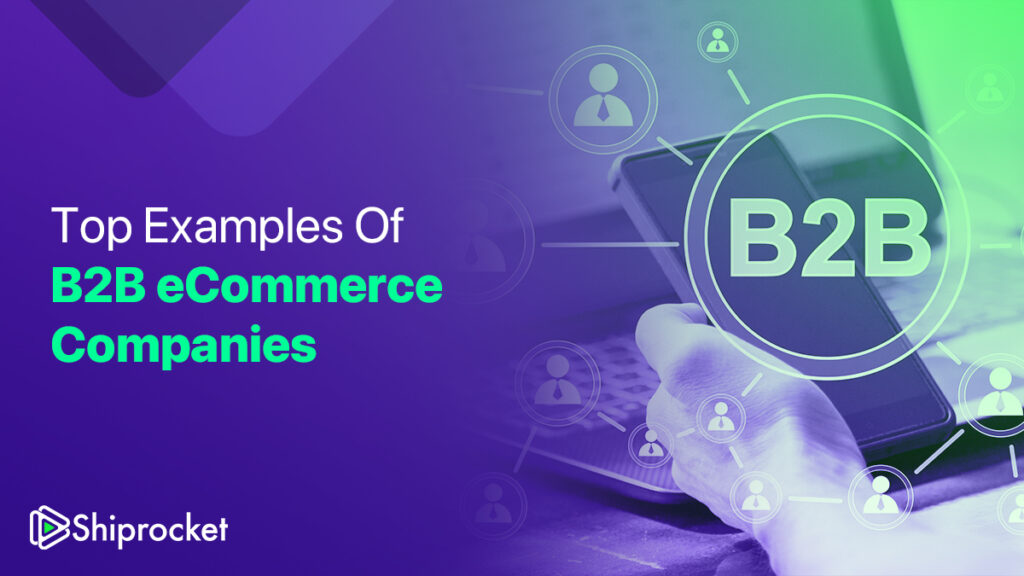 Research predicts that India's B2B eCommerce sector will surpass $1 trillion by 2024. The success of the burgeoning Indian B2B eCommerce market may be attributed to innovative businesses that forged a new course for development. With access to technology and financing, B2B companies are taking advantage of a wide range of new prospects. Several start-ups can be credited for the B2B market's unprecedented growth by providing an online marketplace on their websites, which has fueled the B2B trade. To assist the industry in reaching where it is today, these eCommerce giants established a B2B ecosystem that was ready to use. Take a look at some of India's emerging B2B eCommerce platforms.
Flipkart
Flipkart is an Indian private limited company with its headquarters in Bangalore and Singapore. Binny Bansal and Sachin Bansal founded the company. Before branching out into other product categories like consumer electronics, fashion, household staples, food, and lifestyle goods, the company initially concentrated on online book sales.
Amazon
The American multinational technology business Amazon.com, Inc., which specialises in e-commerce, cloud computing, digital streaming, and artificial intelligence, was founded by Jeff Bezos in 1994. It has been called "one of the most influential economic & cultural forces in the world". Through technological innovation and broad distribution, Amazon has acquired a reputation for upending well-established sectors.
Myntra
Myntra is one of the top eCommerce platforms in India, making fashion and lifestyle products available to everybody. Ashutosh Lalwani, Vineet Saxena, and Mukesh Bansal are the three people who founded Myntra in 2007. Myntra began as a company in the gifting industry before eventually evolving into a hub for fashion e-commerce.
Flipkart eventually purchased it for $330 million in 2014. If you like to do some research before making a purchase, value quality over quantity, and seek well-made goods, Myntra is your best option.
Paytm
Paytm is an Indian provider of financial services and digital payments based in Noida. Vijay Shekhar Sharma, CEO of One97 Communications, founded Paytm in 2010. Paytm provides its customers and merchants with financial services like micro-loans and buy now pay later in collaboration with financial institutions. Consumers can use the company's mobile payment services, and its point of sale, Internet payment gateway, and QR code solutions make it possible for businesses to accept payments easily.

Nykaa
Nykaa is a one-stop online platform for cosmetics and beauty products in India. Falguni Nayar launched Nykaa in 2012. It is based out in Mumbai. Beauty, wellness and fashion products are sold on its website, mobile app, and over 100 physical stores. It became the first Unicorn firm in India to have a female CEO in 2020. Nykaa has several in-house fashion and cosmetics brands. Some of them consist of Nykaa house of brands and Nykd by Nykaa.
Tata CLiQ
Tata CLiQ is an Indian eCommerce business with headquarters in Mumbai. It was founded in 2016 and is owned by TATA Digital Limited of TATA Group. It is home to a large selection of clothing and accessories for men and women from various luxury brands. Electronics, fashion footwear, and accessories are just a few categories that Tata CLiQ offers. Tata CLiQ Luxury, a premium and luxury fashion and lifestyle destination, was also introduced by Tata Group's eCommerce platform. It partnered with Adobe for online shopping and joined Genesis luxury fashion to sell luxury brands worldwide.
MakeMyTrip
Indian online travel agency MakeMyTrip was established in 2000 by Deep Kalra. The company, which has its headquarters in Gurugram, Haryana, offers various online travel services, such as airline tickets, local and foreign vacation packages, hotel bookings, and rail and bus tickets. International locations for MakeMyTrip include New York, Singapore, Kuala Lumpur, Phuket, Bangkok and Dubai.
Naukri.com- Info Edge India Limited
The company was started by Sanjeev Bhikchandani in 1995 as Info Edge India Private Limited and changed its status to a public limited company on April 27, 2006. Info Edge began as a classified recruitment website Naukri.com and has quickly expanded and diversified, setting standards as a pioneer for others to follow. With years of industry knowledge, powerful cash flow creation, and a varied company portfolio, it is one of the few good pure-play online companies in the market.
Healthkart
A division of Bright Lifecare Pvt. Ltd., HealthKart is an online store for medical supplies and dietary supplements in India. In 2011, Sameer Maheshwari and Prashant Tandon launched the portal. HealthKart is committed to offering buyers all that they need on the path to a fitter self. HealthKart is a one-stop shop for everything health and fitness related, including whey protein, vitamins, weight gainers, herbal supplements, and other bodybuilding and nutritional supplements.
PharmEasy
PharmEasy is an online retailer of pharmaceuticals, diagnostics, and telehealth services based in India. Dhaval Shah and Dharmil Sheth launched the business in Mumbai in 2015. The parent firm, API Holding, and PharmEasy amalgamated in 2020. In order to satisfy their varied medical demands, it assists patients in making connections with neighbourhood pharmacies and diagnostic facilities. The goal is to fully digitise the pharmaceutical supply chain in order to revolutionise and enhance it.
Summary
While B2B organisations are focusing on going online post-pandemic, the focus will shift to enhancing the online experience in 2022 (and beyond) to keep up with constantly changing customer expectations. Keeping this in mind, B2B companies should concentrate on the upcoming trends such as updating old strategies, investing in the latest ecommerce technology, customising the purchasing experience, and utilising new sales channels. And even while it seems businesses need to prioritise them all, the best bet is to collect customer data and develop a digital transformation strategy first. B2B ecommerce businesses can use it as a road map to success after they have that in place.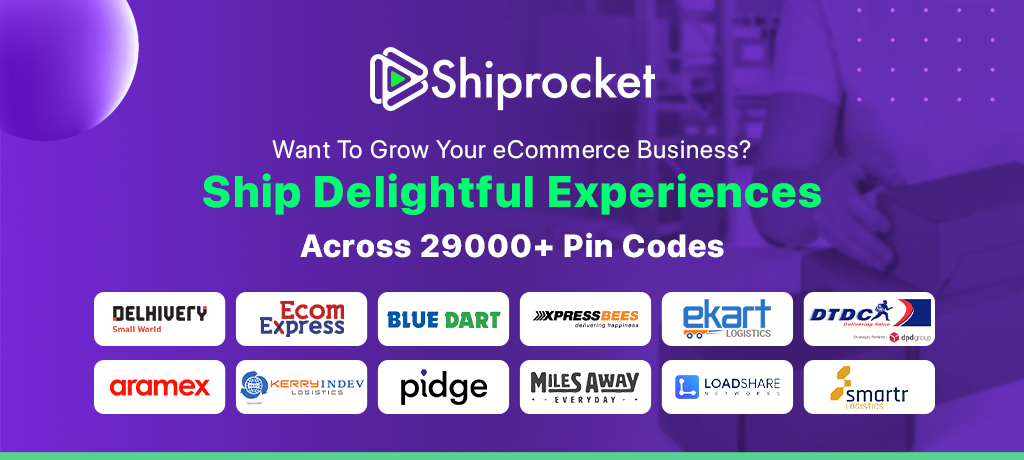 Calculate Your Shipping Costs Now