How To Sell On Myntra: Exclusive Guide to Become Myntra Seller
Online shopping is one of the most convenient ways of making a purchase. It gives you a chance to shop at any time from anywhere, from your favourite brands, select your items, and choose a preferred delivery date and payment method according to your convenience.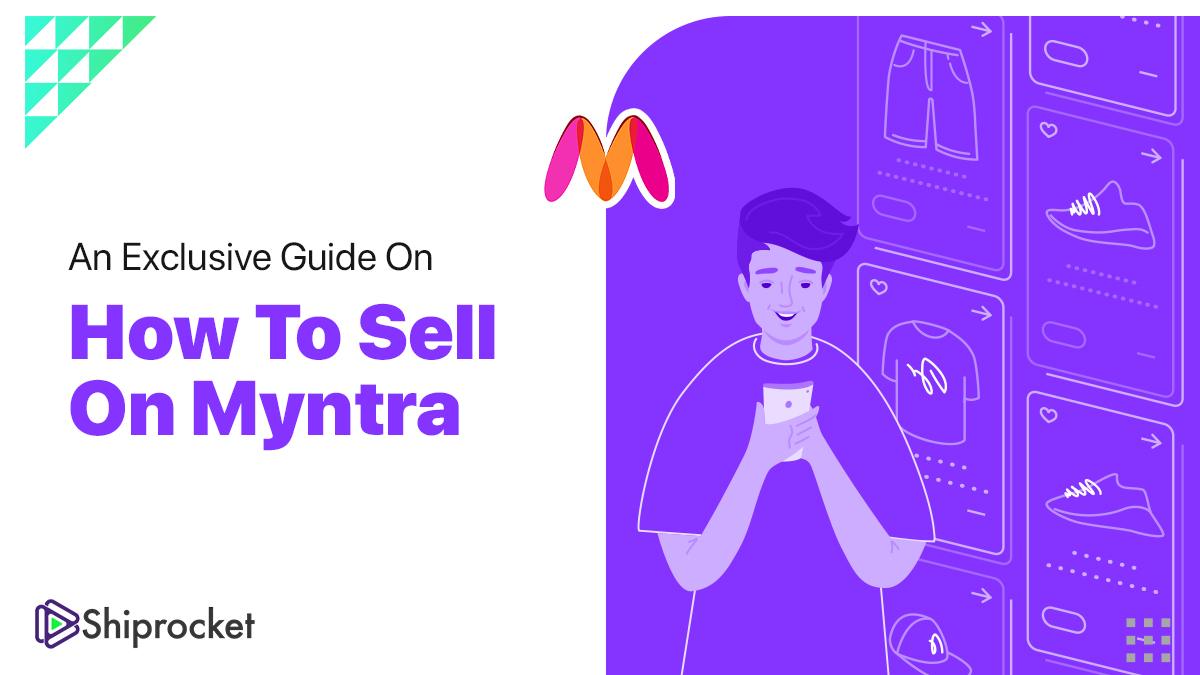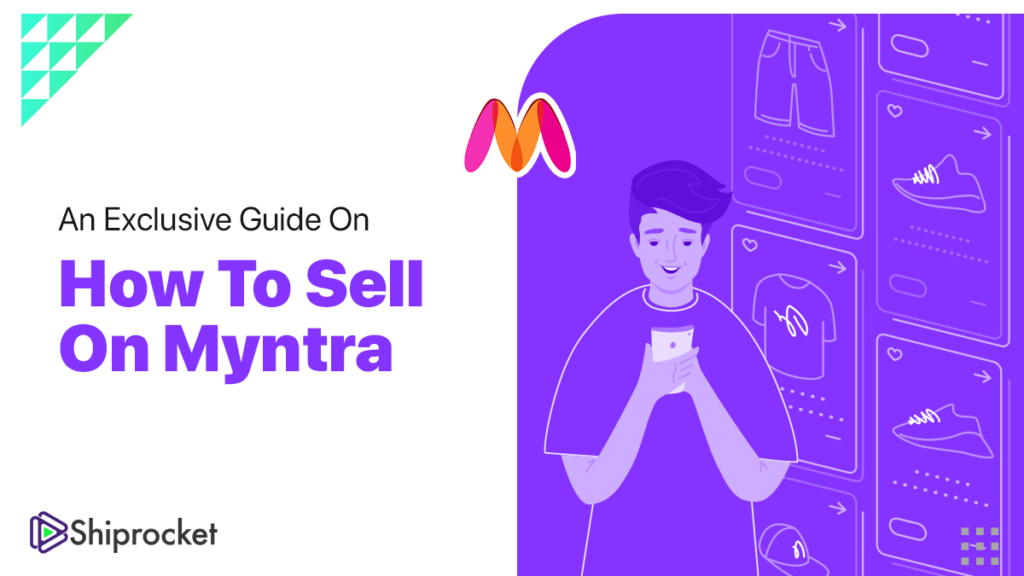 Businesses are dynamically changing and modifying traditional marketing approaches and embracing strategies in response to the continuous improvements of the internet marketplace.
Selling on Myntra provides an extraordinary possibility for business advancement through online selling and marketing. Myntra has a large consumer base and has become one of India's most prominent eCommerce platforms. However, there are multiple reasons why Myntra is doing so well in India.
So, let's understand Myntra and its seller's portal in detail.
Eligibility To Become A Seller On Myntra
You need to be legally registered to get permitted to be listed on Myntra. Myntra seller registration only allows legally registered companies and entities to access the Myntra seller app. Below are the four types of businesses permitted to sell on Myntra-
Partnership firms
Private limited companies
Sole proprietorship firms
Limited liability partnerships
Documentation Required To Become A Seller On Myntra
Once your business is legally registered under the tag of any of the entities mentioned above, you will need a few necessary documents before you apply as a seller on Myntra. The list of documents required is as follows-
The registration copy of your enterprise.
The GST registration certificate of your business.
PAN card issued in the name of your firm.
Active current bank account with your entity's registered name.
If you want to sell branded merchandise, the authorization letter of either the authorized dealer or the direct owner of the brand.
The TAN or TIN of your legally registered business.
Keep scanned copies of all documents handy for a speedy registration process.
How To Start Selling On Myntra? (Application for Registration)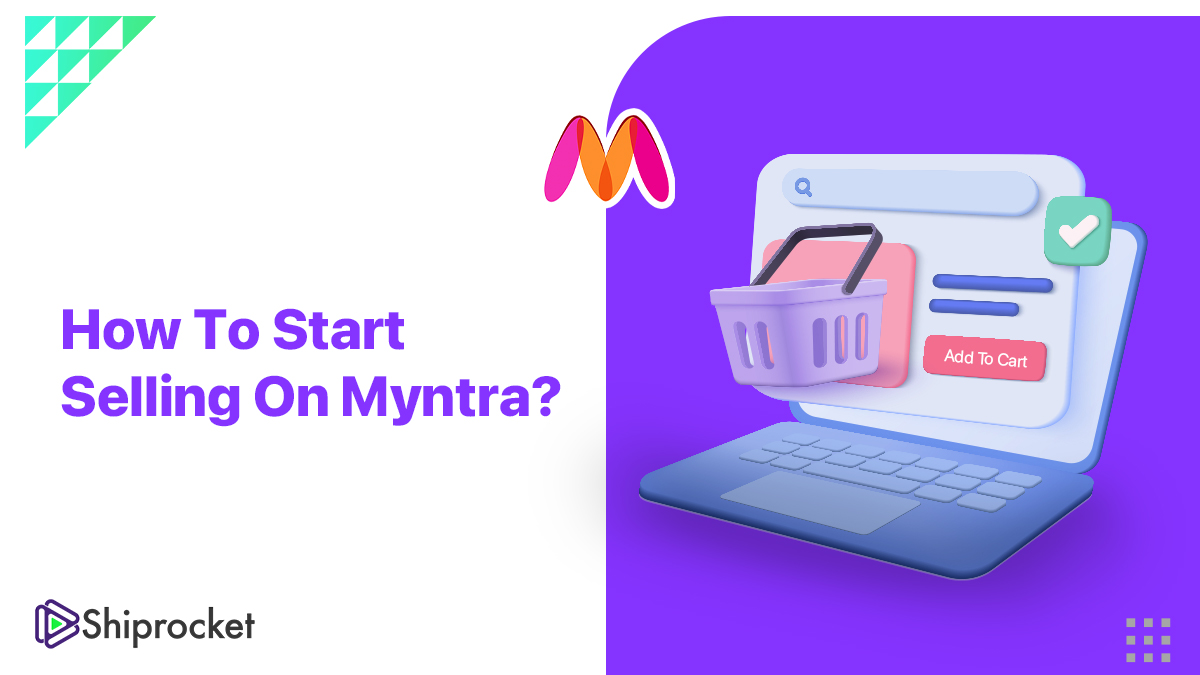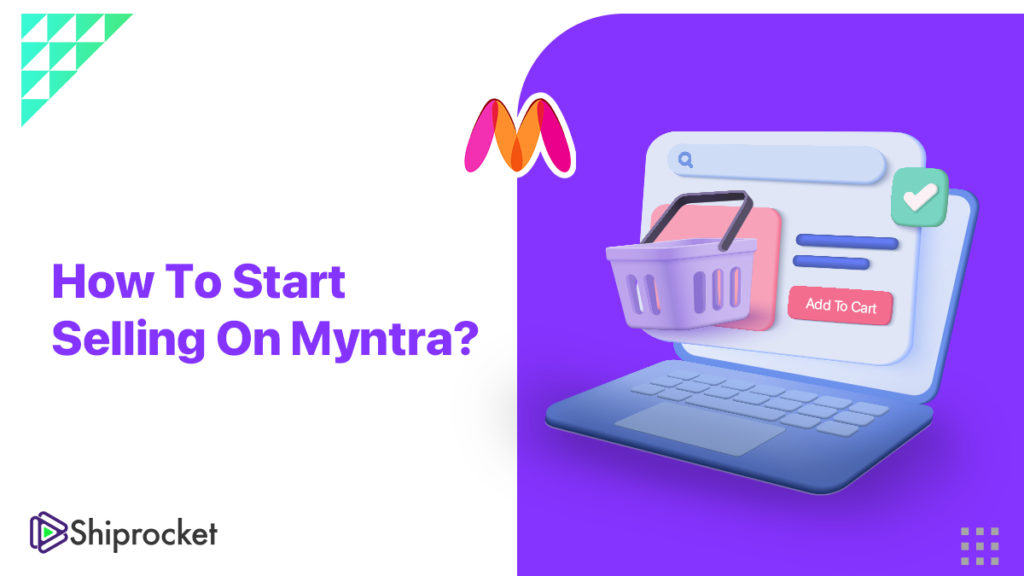 Once all your documents are in place, you can start the registration process to become a Myntra seller. Follow the below-mentioned steps to do the same-
First, visit Myntra's official website.
Click on the 'Register Now' option, and the Seller Registration Application Form will open on your device screen.
Fill up the application form with accurate details asked to instate form and attach the necessary documents.
After filling out the form, you need to verify the captcha and click on the 'Submit' tab to end the application process.
Next, you need to wait for a response from Myntra after submitting the application form. Once the application meets the parameters, you will get the go-ahead, and then you can seek advice from an accounting professional assigned to you or your business.
Myntra Charges Per Product
There are no fees for registering. Myntra charges a flat commission of around 4-5%, depending on the product category and brand. This commission is not constant for various reasons. Myntra charges less in the case of high-value and low-price category products. Similarly, the fees are higher for ethnic and western apparel since the competition is high.
What Are The Benefits Of Selling On Myntra?
Here are some of the key benefits of selling on Myntra.
After authorization, Myntra retailers enjoy complete authority over their merchandise. Companies can handle orders, and the internet business, including catalogs, merchandise quantities, and quality of products.
To keep illegal vendors out of the platform, each seller must provide their Aadhar and PAN cards for authentication purposes.
Merchants do not have to spend anything for storefront setting, personnel, and other costs associated with running a retail shop on Myntra.
Sellers can seek the assistance of fashionable innovators, who help them design their merchandise. It allows retailers to match their offerings to current trends.
Even if orders remain minimal, Myntra assures a minimum rate of return.
The products' marketing and social media promotion is handled by Myntra, letting sellers focus on managing the standards and sales of their merchandise.
Myntra has many consumers across India, which allows you to access many existing and potential customers and enhance business earnings.
Products You Can Sell on Myntra
Myntra is one of the leading digital stores in India specializing in lifestyle and fashion. Here is a list of products that you can sell on Myntra-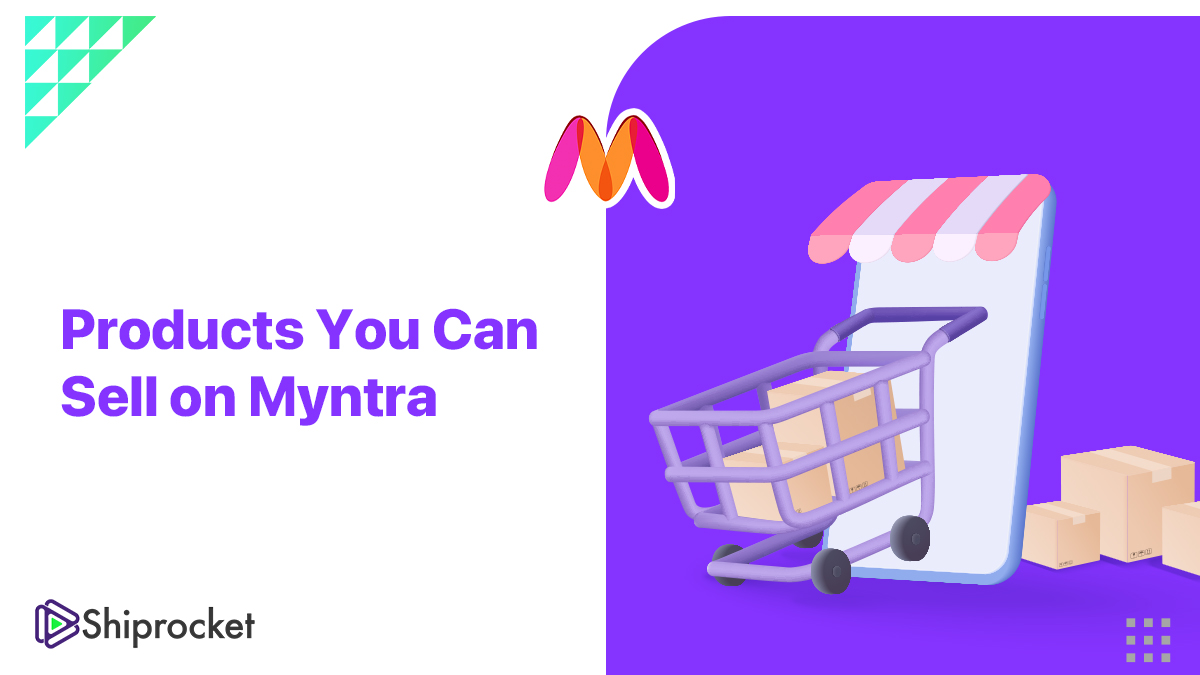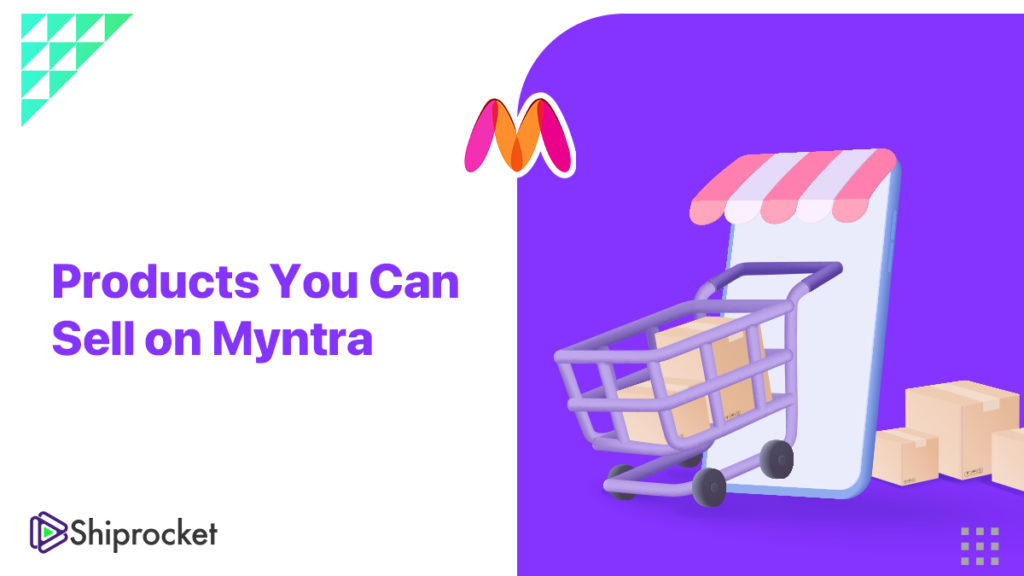 Clothing and apparels
Backpacks
Accessories
Bags
Footwear
Self-care products
Jewellery
Conclusion
There is a dedicated team of professionals at Myntra who help sellers at every step and onboard businesses efficiently and quickly. The support allows businesses to update their products and get orders as soon as possible. This makes the whole process unexpectedly hassle-free for the merchant. The merchant is responsible for the upkeep of their goods.
The Myntra delivery partners pick up the goods and deliver them to the consumers. They process seller repayments in 1-2 business days. Money is paid to the Myntra-registered seller bank account after deducting commissions as per their internal process.
FAQs (Frequently Asked Questions)
How can I sell my products on Myntra?
To be able to sell your products on Myntra, your business should be legally registered as an entity. After which, you need to register yourself as a seller on Myntra by filling out a form on its website with proper documentation. Once your application gets approved, you can begin selling on the platform.
What percentage does Myntra take from sellers?
Myntra does not charge anything for the registration process. But, it charges a flat commission of 4-5% depending on the category and value of the product you're selling.
Can an individual sell on Myntra?
Any person authorized by the Government of India can sell on Myntra. An individual needs to register his/her business as an entity to sell on Myntra.
Calculate Your Shipping Costs Now