BigShip VS Shiprocket: Which Shipping Solution to Choose and Why?
Are you thinking of shipping items across a particular destination in India within a short period? Take the help of a reliable shipping company or a courier aggregator. These agencies are really very helpful in replacing the need for postal service due to their extensive advantages. These agencies work in various sectors and ship items with care and accuracy.
They maintain the safety of packages when sending from one place to another. In the case of an emergency, these companies also provide same-day delivery as well. This, in turn, increases overall profitability, reduces cost, and offers various benefits to eCommerce sellers.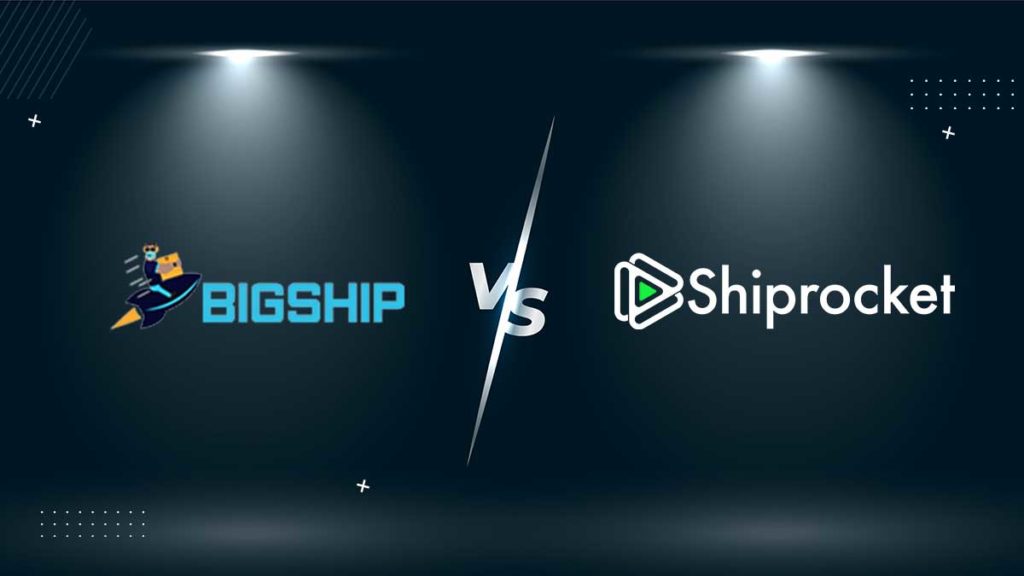 Shipping is time-consuming and sometimes a costly component of your business. You need a one-stop courier aggregator to help meet your shipping needs. The entire process can be managed by a shipping or courier aggregator, freeing your employees to focus on more profitable tasks.

To get you a clear understanding, we have done a brief comparison of two shipping/courier aggregators – Shiprocket and BigShip. This will help you understand which one is an ideal solution for your eCommerce business. Let's get started.
Shiprocket Vs. BigShip
A Detailed Comparison of the Basic Features
Integrations
A Comparison Between the Platform Features
5 Reasons Why Shiprocket Is an Ideal Option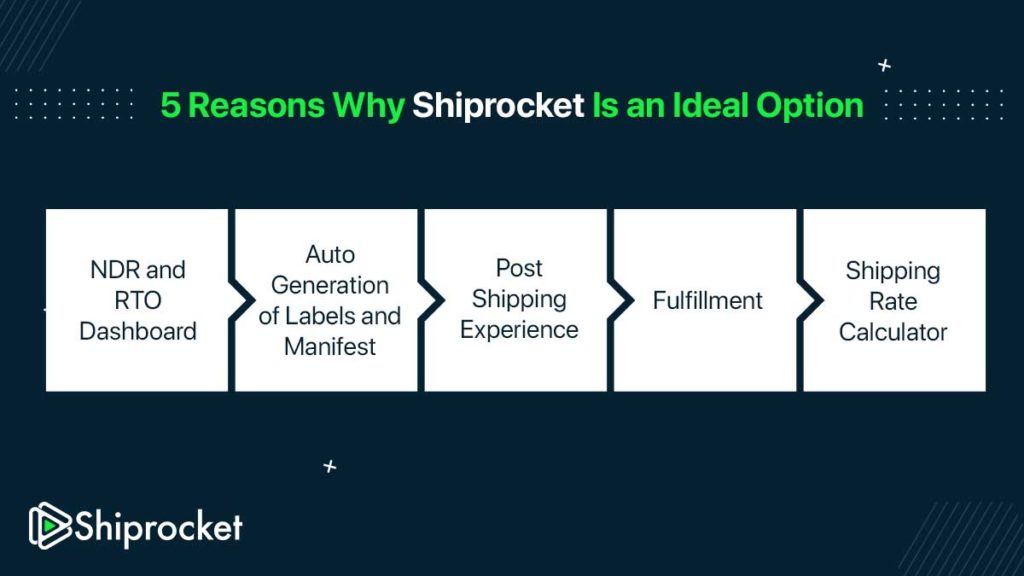 Choosing the best courier company is essential to meet your shipping requirements. Each company offers specific features and services, but a few additional services offered by a courier company can give you an extra edge over your competitors. Shiprocket offers some of the unique services for shipping which makes it the perfect choice for your business:
NDR and RTO Dashboard
Shiprocket's NDR Panel provides real-time tracking of the non-delivered shipments. You can get the overall performance report using the dashboard of Shiprocket. You can also receive these reports in your email. The RTO dashboard allows sellers to generate reverse pickups at 10-15% reduced rates.
Auto Generation of Labels and Manifest
The labels and manifests can be generated for a single order or multiple orders using Shiprocket Dashboard. You can also choose to customize the size of the shipping label according to requirements.
Post Shipping Experience
Shiprocket offers the post shipping experience to its customers by customizing the tracking page. This feature helps you to collect your customer's feedback using NPS. You can also add marketing banners, menu links, and support numbers to the tracking page.
Fulfillment
With Shiprocket Fulfillment you can store your inventory across pan India-based fully equipped fulfillment centers. The team will take care of the entire process of your inventory, warehousing, order processing, packaging, and shipping of packages. You can also store your inventory closer to buyers' location and offer faster delivery of your products to your customers.
Shipping Rate Calculator
The shipping rate calculator addresses one of the most crucial problems of eCommerce sellers, which is calculating the prices for shipping items. Shiprocket helps sellers to calculate shipping costs based on several metrics such as volumetric weight, package dimensions, COD availability, and distance between the delivery and pickup locations. Shiprocket shipping rate calculator gives you the shipping rates and details of the different courier plans. It assists you to plan your shipments and ensure you get the right estimate of your orders.
Final Thoughts
We hope this comparison of BigShip and Shiprocket will give you the best insight into the platform features, services, and price. With Shiprocket you get additional services such as shipping rate calculator, eCommerce fulfillment, post shipping experience, and more. Choosing Shiprocket as your shipping partner gives you the most secure option for local as well as international shipping.
Calculate Your Shipping Costs Now