Leveraging Business Process Automation For Profitability
According to a report published by McKinsey & Company, by 2030, more than 14% of the global workforce will be affected by automation. Business Process Automation, apart from other forms of automation, will play an essential role in this shift.
Although the short-term implications of automation may seem expensive or unnecessary, in the long run, the data projects otherwise. Organisations are shifting towards automation at a rapid pace. Specific work profiles may face the crunch, but there will be new opportunities. We could expect that around 8 to 9% of the 2030 labour force will demand new occupations that have not existed before.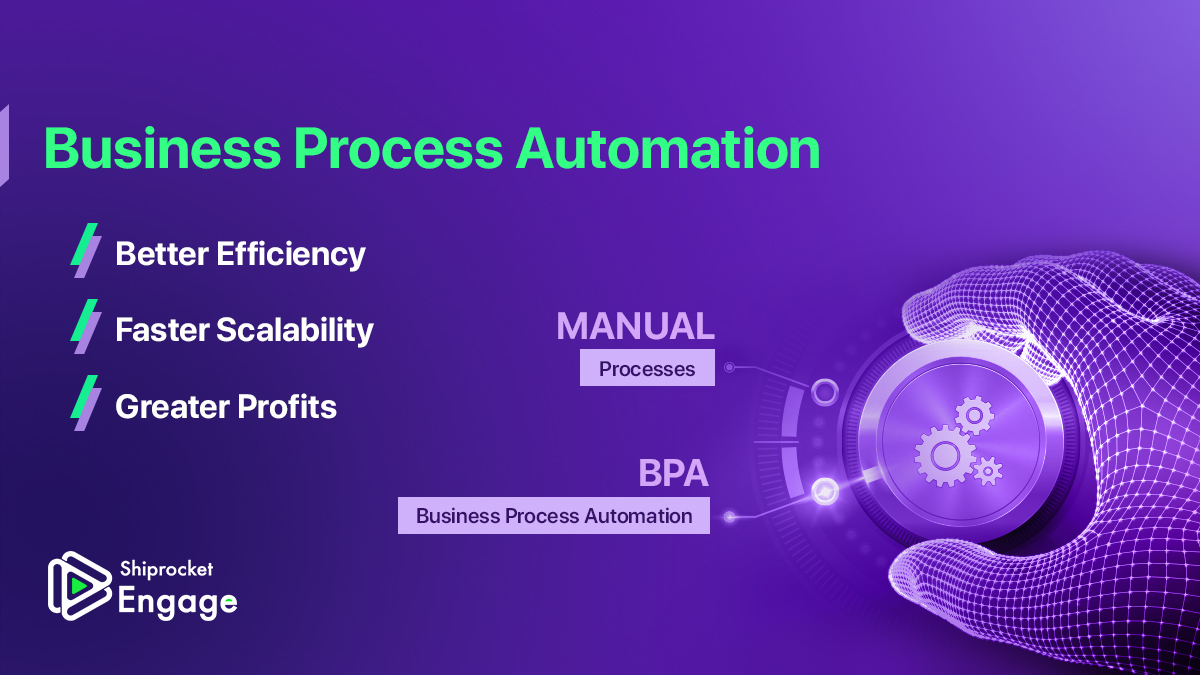 Embracing The Automation Adoption
Business Process Automation is not magic. It takes time to understand the workings properly, implement the processes and see the exchange work. Businesses will have to balance between workforce and automation. This means most workers – from car mechanics to marketing professionals to CEOs – will work alongside machines.
It is not the best to approach automation as the technological enemy sent from above to take away jobs. Analysing work activities rather than occupations is more accurate in measuring the feasibility of artificial intelligence and business process automation.
Based on technical feasibility, work can be divided into three categories of susceptibility to process automation:
Least susceptible – Around 10 to 15% of the work can be automated in these fields. This includes managing others, applying expertise to decision making, planning and creative tasks.
Less susceptible – These types of work are in the middle of business processes, with 20 to 25% of the work potentially replaced by automation. Stakeholder interactions, physical activities and operating machinery in an unpredictable environment are the kinds of work that fall under this category.
Highly susceptible – Work like data collection, processing and physical work in predictable environments such as repetitive tasks are most vulnerable to business process automation and artificial intelligence. Almost 65 to 80% of these tasks can be automated.

Factors That Impact The Automation Of Workforce
AI and Business Process Automation still face challenges. These limitations are primarily technical. Right now, what we have as automated processes are customised solutions used for specific problems. For businesses to implement this on a larger scale, there needs to be comprehensive training and generalisation of algorithms for regular use.
Businesses differ in each country, and so do skilled labour and support systems. This is very important while considering automating the business processes. Profitability, job creation and automation depend primarily on four factors:
Wage Level
Countries with lower wage levels may go for automation to achieve tighter production control, boost quality, and reduce labour costs further. In contrast, high-wage countries may adopt automation for better efficiency and technological prowess.
Demand Growth
Countries with higher demand for growth will have more inclination for business process automation. On the other hand, countries with stagnant or slowly growing economies will have a lesser need for automation than the ones with higher growth rates.
Demographics
When it comes to business process automation, demographics play an important role. Countries with a declining workforce population are more likely to opt for process automation and AI-powered functions.
Industry Sectors & Occupation Mix
The combination of industries and sectors of a country reflects its automation potential. India, for example, has a tremendous automation potential than the United States because the mix of industries suited for automation, e.g. manufacturing, is higher.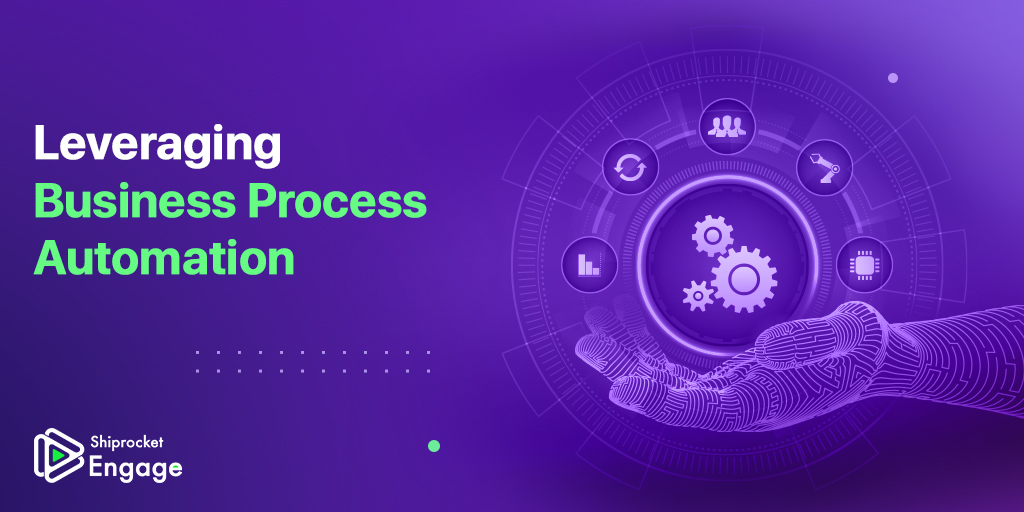 How Can Business Process Automation Increase Profitability?
Businesses are constantly developing ways to scale their growth and increase profits. Process automation has recently been an emerging technology rather than just a buzzword. Depending upon the different processes, businesses can save around 30 to 60% of their costs with the proper implementation of automated processes. They can experience a shortened return time with a higher ROI.
There is no doubt that process automation boosts revenue. Business process automation also allows human employees time for more complex and creative tasks. Let's look at some of the ways it does so:
Better Business Results
Process automation tools eliminate the micro-managing roles, which would otherwise require supervision. It helps businesses to focus on their core roles, thus giving them a shot at getting better numbers. For example, In marketing and sales, automated marketing tools like Engage can help in more order conversions and better post-order purchase communication so that businesses can focus on other vital aspects.
Risk Reduction
Every business needs robust IT support to manage its daily operations. Manual system upgrades are complicated and over budget, often delivering below expectations. System updates via process automation are low-risk and accurate. Businesses can deliver quality work consistently and have a functional IT backbone 24x7x365.
Negating Human Errors
To err is human. No matter how trained, experienced or dedicated an employee is, they are prone to making mistakes. After all, they are humans. But machines are coded to work accurately to provide consistent quality work with minimum errors. Process automation also gives out measurable results which could be recorded, analysed and optimised for easier compliance.
Scalability & Flexibility
Process automation has reusable components. It is flexible with the organisation's needs and can be curated as per the needs. That means that with business process automation, businesses can replicate tasks and processes across different departments and build a library of components as they grow.
Better Hiring Process
Hiring a skilled employee and wasting their talent on repetitive tasks does not do justice to both the business and the employee. Automation can eradicate several low-skill roles. Processes that need human intervention for minimal efforts can be avoided. Complexities of worker disputes, overtime, wages, leaves, turnover, training and inflation can be eliminated. This helps businesses to focus more on hiring better employees.
Employee Satisfaction
One of the most overlooked aspects of business process automation is employee satisfaction. No employee wants to spend their workdays doing the same thing repeatedly. As businesses automate their processes, it reduces employees' workload on low-priority tasks and helps them regain job satisfaction. This allows companies to retain valuable human capital and save overall costs.
Bottom Line
About half of this world's jobs (not occupations) can be eliminated via automation. In the middle of this AI-powered insurgence, India needs to embrace business process automation. Streamlining and enhancing collaboration, optimising remote work, delivering exceptional customer experiences and improving marketing strategies lead to faster growth, better ROI and, in turn, greater revenue. Profitability is one aspect of automation that businesses can not ignore. This will be the driving force behind process automation soon.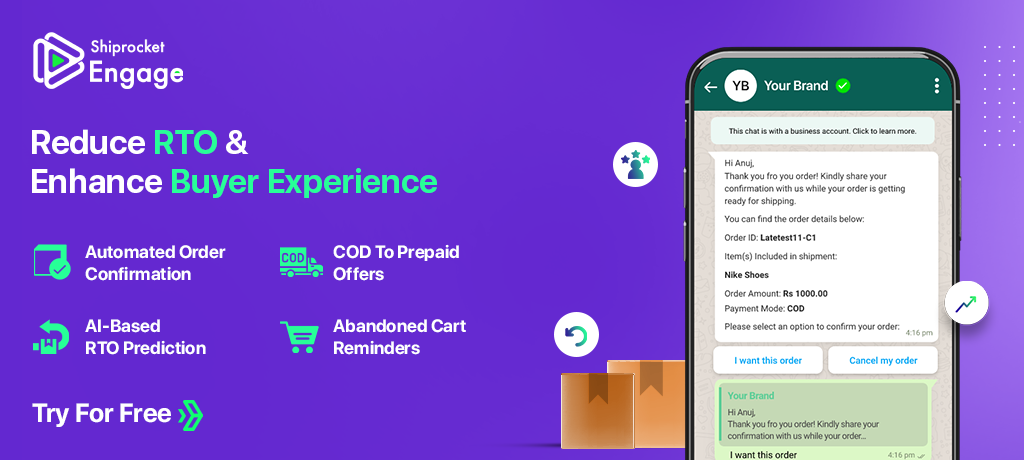 Calculate Your Shipping Costs Now