How to Choose a Catchy Shop Name
Having a catchy shop name is crucial for the success of your business. The business name is a valuable asset and helps customers build a connect with the brand. In the worst-case scenario, an unpleasant name can even lead to the shutdown of the business.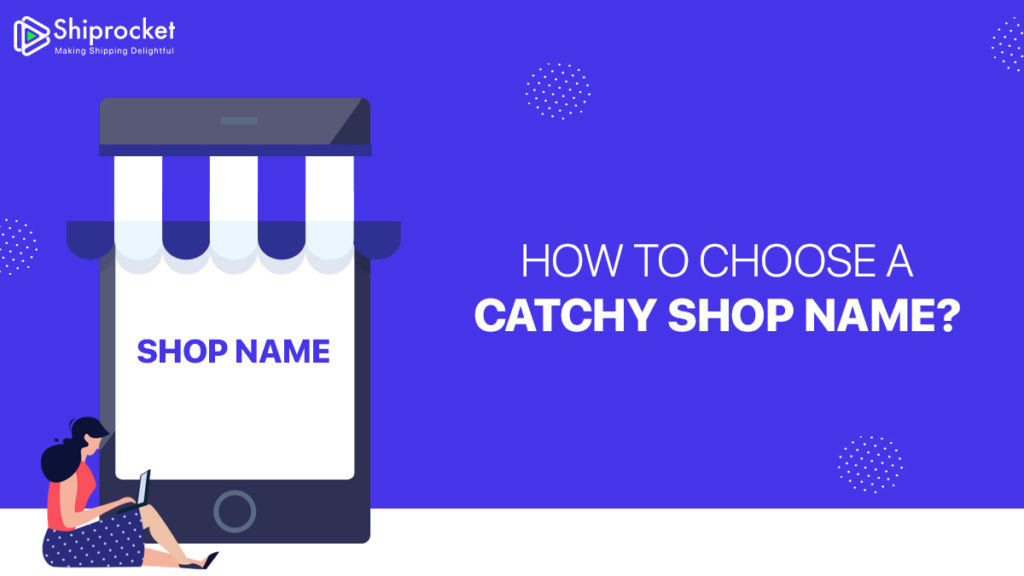 What Makes for a Good Shop Name?
Few essential elements make for a catchy business name:
Feelings: the business name must connect to the emotions of the customers. It must also convey the emotions of your business. For instance, the name Rustic Furniture doesn't need any other description with its name. But this doesn't mean that you add a lot of adjectives to the name. Try to create a feeling with your name.
Has a Ring to It: does your business name sound good? Some people mix constants and vowels while others try to build a rhythm. In all, the name should be something that you don't require to repeat again. It should be easy to speak. Say your name twice or use it in a conversation. See how people react to it. Are they able to say the name without any difficulty? Aim for the easiest one.
Industry Related Names: a strong shop name will attract its industry's attention. For example, if you own a technology company, you can play around with words like CodeTech and Password Technology.
Memorability: in today's world, you need to catch your audience's attention within a few seconds. A flashy ad can attract your customers, but a complicated shop name can waste all the efforts. If your customers cannot remember your brand name or product name, no matter how many ads you plan, they will all go in vain. It shouldn't be too long, but if it is a little abstract, rhythmic, or quirky, it surely will leave a mark.
How to Create a Good Business Name?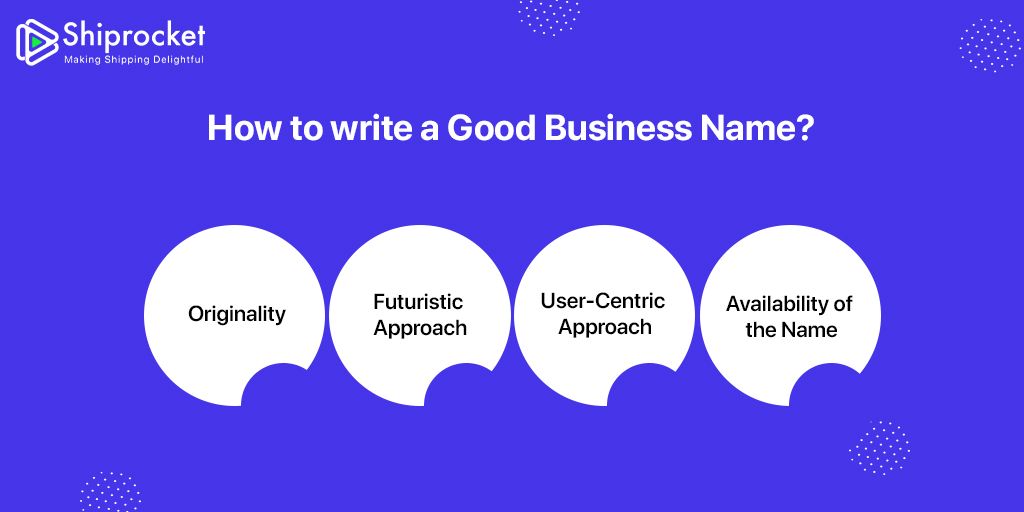 It is important to choose the right shop name when starting a business as it helps you stand out from the crowd. Here's how you can find the perfect name for your shop.
Originality
Being original with the shop name can be a bit difficult. However, it is essential while naming your business. Many apps sound similar and get lost in the shuffle.
As a new business entity, you need to ensure that customers notice your store name rather than just looking at your name and forgetting that you even exist. During the brainstorm session, let the ideas flow.
Explore Keywords: find names that also include keywords. If you type a keyword in the search bar, it will show you all other short and long-tail keywords that you can consider.
Books: use a dictionary for inspiration or books or even novels. Flip the pages and write down the words that resonate with your brand.
Play Around With Words: another way you can be original with your shop name is by playing around with words.
Futuristic Approach
Your business name must not limit your growth or sabotage your future expansion plans. For instance, you sell female apparel, but eventually, you may also add apparel for males. So, having a name like She Wears may limit your audience.
One way to overcome this is by thinking of your brand's story and values during your brainstorming sessions.
Reflect Your Brand: how do you describe your brand to others? What do you wish to accomplish with your business? What do you want your customers to feel? Are there any adjectives that come to your mind when you think of your business? What is it that makes you different from others? Gather all these ideas on paper.
Offering: if you offer a service, you can also consider having the service name in the name of your business. This will help the customers know what you offer.
Keep It Simple: don't complicate it! The business name should be simple and not a mashup of words. Try to evoke emotions and associations with your customers through your shop name.
Easy to Spell: you must look for a simple brand name that is easy to spell. It helps your customers remember your business name with ease.
User-Centric Approach
Now that you have a few names shortlisted choose a name that's easy to say and spell, and type it into Google. Notably, not all people are great spellers. And for now, there's no browser that replaces the mistyped URLs to "Did you mean to write this?"
Choose a name that can help your customers find you with ease.
Creativity: as you go deeper into the brainstorming session, limit yourself to come up with names that only have one or two words. You can come up with alternative names or the ones that begin with verbs.
Different Mediums: see how your business name looks and sounds into a logo design, website name, or maybe an email signature. It will help you determine how your name looks in different mediums.
Second Opinion: ask your family and friends to give their opinions on your business name. If you tell them a name and they look confused or ask you to explain it, you need to rethink your name.
Language Translation: the last thing you want is your shop name being translated poorly in another language. Do a google search to ensure that you are not keeping your business name after something crude.
Availability of the Name
Once you have zeroed in on a business name you are fully satisfied with, now is the time to do some digging. For SEO purposes, you need your business' name in the website URL. So, check its availability.
There are various tools that you can use to check the availability of the domain name. Type your ideas and check if the names are available.
Never Give Up: if the domain is unavailable, other options are still available. You can add a word as a suffix or prefix to tweak the name a bit. Again, if you offer a service, you can add the service offering in the name.
Social Media Handles: after checking the domain name, now is the time to check social media handles. Particularly check the social media sites that you plan to have your business on. If the exact name is unavailable, you can consider adding a word or underscore to the name. Also, keep a tab on the handles that come in the searches to see who is using the same name.
Finding the right shop name is a daunting yet crucial task. Through the name, your customers will know you, recognize you, and talk about you. However, if the name is difficult to remember, you are missing out on a vital opportunity.
It goes without saying that you must love the name of your business. You must feel confident about putting it out into the world. That's why brainstorming sessions are so important. Also, companies rebrand themselves many times. But that costs time and money. So, try to get the best name in the first attempt itself. It will also ensure your business will have a good start.
Calculate Your Shipping Costs Now