5 Key Strategies to Diversify Your eCommerce Business
Diversification is a commonly adopted strategy by businesses to boost sales from new markets or products. Depending on what business you are in, diversification enables your company to explore new markets and opportunities.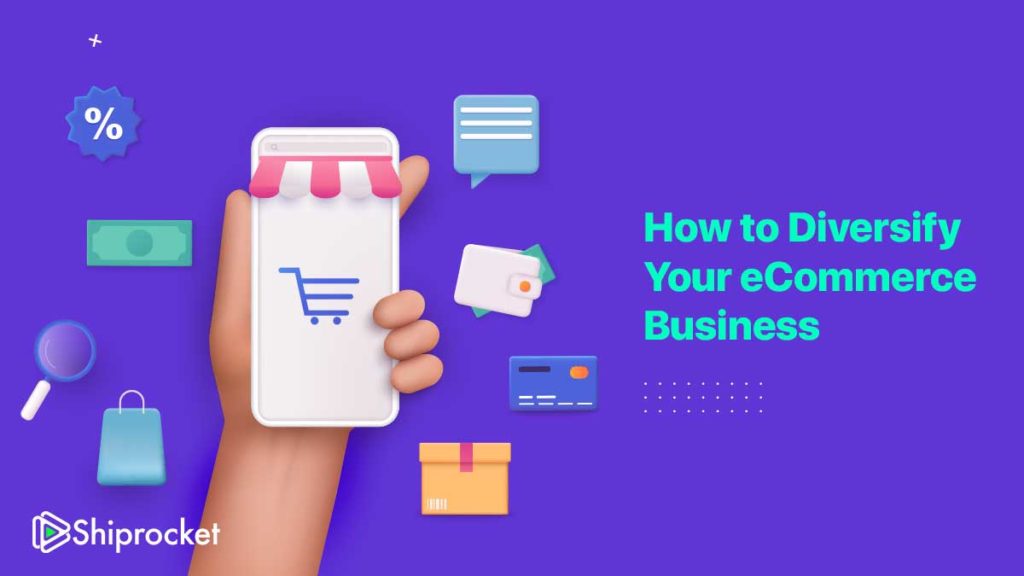 Diversification in eCommerce is also crucial, as starting an online eCommerce store can be a struggle. If you're looking to diversify your eCommerce business, follow the tips below:
How to Diversify Your eCommerce Business?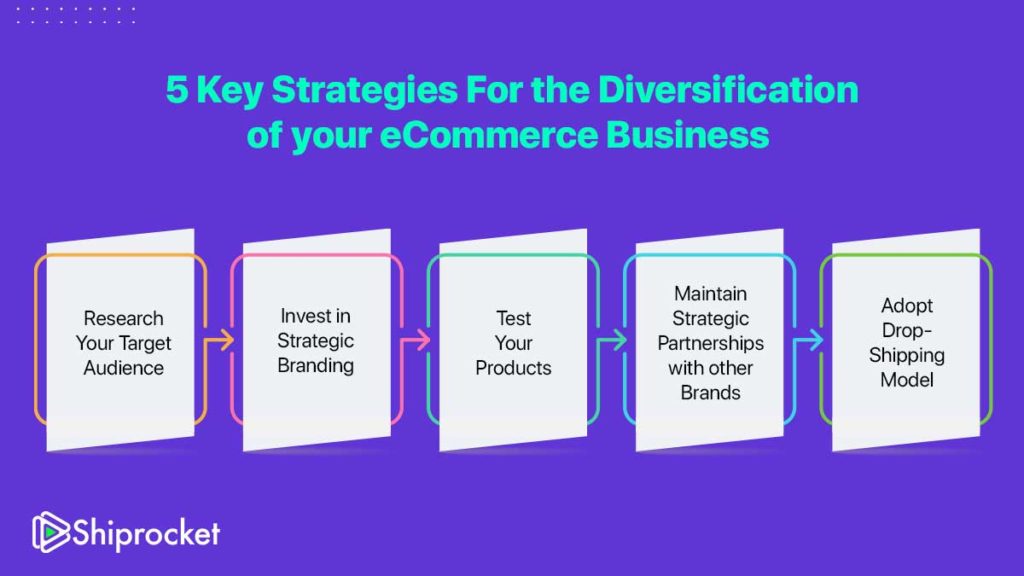 Research Your Target Audience
Researching about your target audience helps in the expansion of your online business. You must know who your customers are, what their needs are, and how to fulfill them. Invest a substantial amount of time, money, and effort in identifying your target audience. You can conduct online surveys, interviews to collect, collate, and analyze the market patterns.
Invest in Strategic Branding
For eCommerce businesses, adopting an omnichannel marketing strategy is very important. When diversifying your product range it's also important to communicate the same with your potential customers.
You can learn from the examples of e-commerce giants such as Amazon and Flipkart. They market their brand and offers on almost every marketing channel, whether it's online channels, newspapers, magazines, and all the social media platforms. You should invest in building a brand that spreads the brand message through all the major social media channels.
Know Your Products
Investing too much in inventory is the biggest mistake that most e-commerce entrepreneurs make. Being the owner of an e-commerce store is all about balancing your inventory costs, marketing budget, shipping costs. This is why e-commerce businesses have turned to the concept of dropshipping, which is a strategy where a store doesn't need to hold inventory in its warehouse. Instead, a store purchases the item from a third party to sell and get it shipped directly to the customer's address. In this strategy, the merchant never handles the product.
Maintain Partnerships with other Brands
To diversify your e-commerce business, you need to learn to maintain strategic partnerships with other brands. You can make such partnerships with your competitors, marketing companies, sellers, or manufacturers who may want to sell their products via your platform.
For example, Microsoft and Flipkart have recently entered into a partnership where Flipkart has adopted Microsoft Azure as its public cloud platform, which allows Flipkart to reach out to more customers and Microsoft to reach the Indian market segment.
Adopt Drop-Shipping Model
The best way to diversify your online eCommerce business is to adopt a dropship model. The eCommerce giants such as Alibaba and Amazon have also adopted the drop-ship model and instead of taking the risk of maintaining a huge inventory they've partnered with suppliers to list their products. Under this model, once the purchase has been made, the customer pays you the retail price, and you pay the supplier for the wholesale price. It's a better option to provide a wider range of products to your customers.
Final Words
Though starting an eCommerce store is easy, diversifying it is a little hard. That's why it's important to focus on your target market, your products, and your brand image. Try putting these eCommerce strategies to work!
Calculate Your Shipping Costs Now