Omnichannel Fulfillment: Everything You Need to Know About
Omnichannel is such a term that has remained the buzzword in the eCommerce industry for a long time. As more and more eCommerce businesses focus more on fostering customer loyalty and increasing consumer satisfaction, omnichannel retail is becoming the next big thing.
Nowadays, customers expect a seamless ordering process, right from the time they search for a product to the post-experience of receiving the order. And with this kind of customer demand, omnichannel fulfillment has now become a necessity for eCommerce businesses to stay ahead of the competition.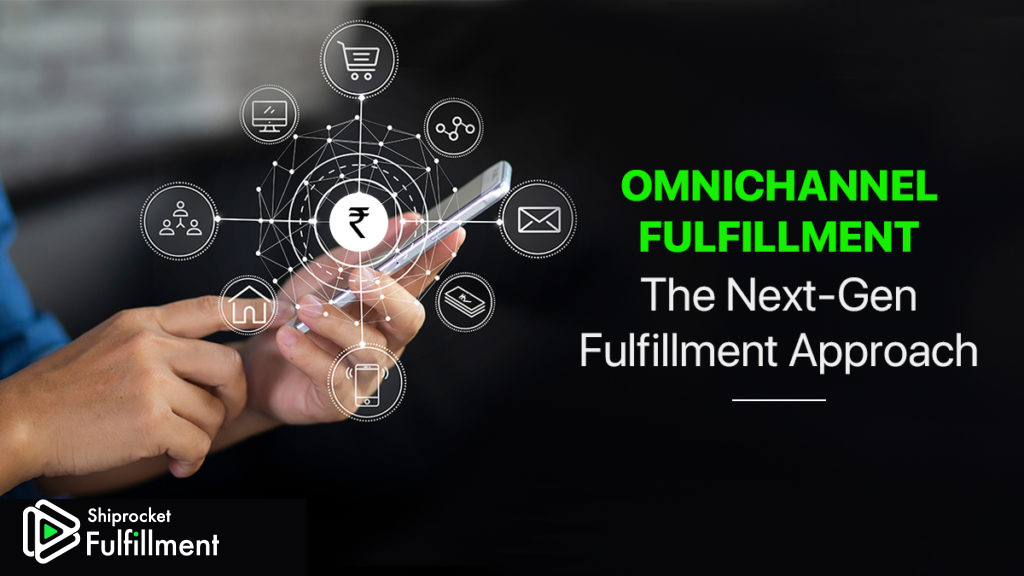 In simpler words, omnichannel fulfillment has become an indispensable solution for businesses that want to provide an excellent shopping experience to their customers. In this article, we will discuss omni channel order fulfillment and how you can incorporate it into your eCommerce business.
What is Omnichannel Fulfillment?
Omnichannel fulfillment is quite different from the typical order fulfillment process. The traditional order fulfillment process takes place once a customer places an order, following which the order is allocated to a courier company and after that delivered to the customer.
Omnichannel fulfillment is order fulfillment that takes place across multiple channels. This means it uses all the resources the retailer has at his disposal to deliver the order to the customer. Various permutations can work around omnichannel fulfillment. For example, the order can be accepted online; it can be shipped-to-store from the fulfillment center; it can be picked up in-store and many more.
Let us see why omnichannel fulfillment is the need of the hour for eCommerce businesses instead of traditional order fulfillment processes. Commonly, order fulfillment includes receiving customer's orders in a single platform, and then the warehouse or fulfillment center processes the order.
This kind of fulfillment model lacks the flexibility to optimize across other channels. It might get the job done, but it does not utilize the retailer's full resources. On the other hand, omnichannel fulfillment uses various order completion strategies across multiple channels that the merchant uses to sell his products. It is all about choosing the right shipping option that makes the most sense for a particular order.
With omnichannel fulfillment, you can offer your customers research from a variety of products, compare prices, and receive orders via different channels. Switching from one channel to another will be much easier for your customers if you follow the omnichannel fulfillment process.

Processes Involved in Omnichannel Fulfillment
There are nearly five significant processes involved in omnichannel order fulfillment method-
Warehousing – This process mainly focuses on the storage of items. Other than this, checking the products, locating the merchandise, and inventory management also come under the warehousing process.
Order Management – This is the next step after warehousing. Here, order processing and order confirmation takes place.
Packaging of Products – Once the order is processed, the products picked and are put inside a package with proper labels and invoices posted on the box.
Shipping – In the next step, the order is shipped to the customer's address. It includes the delivery of items on time, taking payment from the customer, and so on.
Customer Communication – This includes contacting the customer to receive feedback once the product is delivered to him.
Types of Omnichannel Fulfillment
Warehouse Fulfillment
In this type of omnichannel fulfillment, the eCommerce business rents or owns a warehouse and ships products to customers directly from that warehouse. This method can lead to issues with space and inventory management when your business starts growing.
While many eCommerce businesses use this method from their warehouses, several fulfillment services providers allow you to connect with their warehouse. You can lease out space for your inventory in their warehouse.
Mostly, there is a risk of higher costs of inventory storage and processing fee that can hamper your business to a great extent. However, Shiprocket Fulfillment — an end-to-end order fulfillment solution offered by Shiprocket, offers free storage space in its warehouse for the first 30 days from the time a seller ties up with us. Moreover, the processing fee starts from as low as Rs. 11/unit.

Store Fulfillment
There are two types of store fulfillment–
Ship from store
Ship to store
In the first kind of store fulfillment, businesses ship products to their customers directly from the store. Such companies keep stock in the store until it needs to be shipped. This kind of fulfillment transforms a store into a warehouse or distribution center and is an excellent option for smaller businesses with brick-and-mortar stores but cannot afford to lease or own a warehouse.
The second kind of fulfillment is leveraged by those eCommerce businesses that offer in-store pickups to customers. In this kind of fulfillment, products are shipped to the brick-and-mortar store of an eCommerce business from its respective warehouse or distribution center.
One disadvantage of this kind of fulfillment is that brick and mortar stores do not have proper systems to operate as a fully-functioning fulfillment center or have real-time visibility into stock levels and returns handling capability.
3PL Fulfillment
This is one of the best ways of fulfillment that covers almost all aspects of omnichannel fulfillment. It is as simple as customers placing orders on your website, social media, or any other channel where you sell your products, and the 3PL, you tie-up with, fulfills those orders.
Outsourcing fulfillment to a 3PL provides eCommerce businesses with a quick and seamless process of order fulfillment that acts as a link between the company and the end customer. 3PL providers take care of inventory management, shipping, and the post-delivery experience of your customers.
Benefits of Omnichannel Fulfillment
Reduce Inventory Costs
Storing your inventory in your warehouse or renting out space in a warehouse makes sense until your business doesn't start processing large numbers of orders per day. For instance, if you start processing nearly 150-200 orders per day, you have to store more products in the warehouse and increase the number of employees to manage the items. This will increase your inventory costs substantially.
Along with managing inventory, you also need to focus on your sales and marketing activities, which again will require sufficient funds. In short, your order fulfillment costs will shoot up, leaving you with lesser funds to operate other actions necessary for the smooth running of your business.
The omnichannel order fulfillment's role in this regard is synchronizing data, which handles orders quickly from A-Z. As a result, the company saves about half of the cost of warehousing, staffing, and spends more time focusing on business.
Accurate Reporting
When you opt for omnichannel fulfillment, you usually use a 3PL to fulfill your orders. A 3PL will always have a note of all activities taking place across all of your sales channels. This means you receive instant reports that can highlight your most important channels and identify those that require further improvements. Moreover, immediate reporting or real-time reporting gives you essential performance metrics that you can use to improve your fulfillment processes.
Customer Satisfaction
It's a great feeling for your customers to know that no matter where they are, they will be able to buy your products from any channel. If they like any of your products online, they should have access to your store, check the product for themselves, and then purchase it from the store itself. They want to have access to in-store pickups, price comparisons, and real-world store browsing. If you opt for omnichannel fulfillment, customers will be more satisfied with your brand and will keep coming back for more.
Strong Brand Image
Brands that take advantage of omnichannel fulfillment are viewed in the marketplace as attentive to customers' needs and preferences. This differentiates your brand from competitors who have yet to take advantage of multi-channel distribution.
Final Say
Omnichannel fulfillment brings multiple opportunities to eCommerce businesses to expand their sales channels. Customers, nowadays, look forward to having various options to shop from, so you should tap all those options before someone else does it! Omnichannel has already become an expectation in the mind of shoppers. If your business is not into omnichannel fulfillment yet, then decide to adopt it right away. It's better late than never!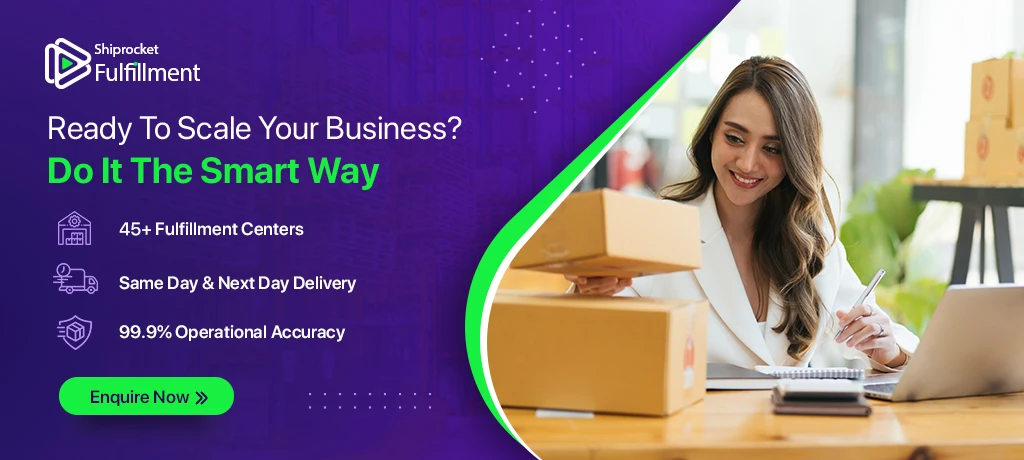 Calculate Your Shipping Costs Now