Optimize Inventory Management For Faster Deliveries With These 5 Tips
With the ever-evolving landscape of the eCommerce industry, Amazon-Esque delivery experience has become a need of the hour. Buyers perennially crave for faster deliveries and instantaneously write-off those who lag. But is it that easy? If you analyze each process and cater to as an individual unit, there is a good chance you will be able to optimize your order fulfillment process by a good margin. To begin optimization, you have to start with inventory management as it is the starting point of your order fulfillment chain. Let's find out how you can optimize your inventory management process to provide faster deliveries.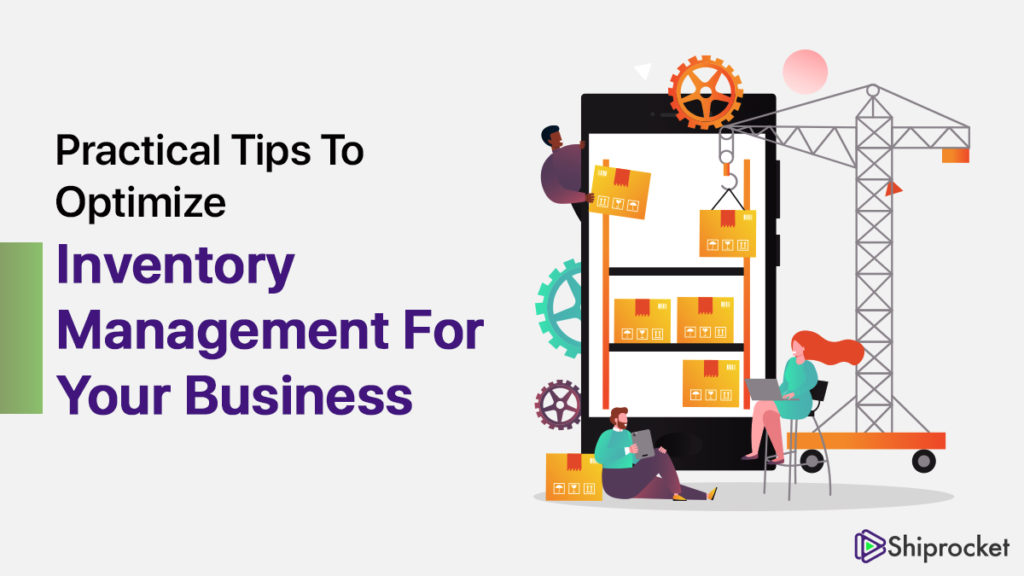 Manage Data in Real-Time
Once you manage your data in real-time, you can quickly analyze sales and invest your money in the SKUs that sell. There is no point in stocking products that have a low possibility of selling. They only add up to storage and maintenance costs. With inventory management software, you can manage all your inventory in one place even if you have products stocked up in multiple software. You can view the products selling out faster and restock them accordingly.
Inventory Distribution
An intelligent way to handle your inventory is by storing it at different parts of the country. The main role of inventory management is to make the processing of orders easier and store them better. But, with an inventory distribution strategy you store inventory in different warehouses. This gives you a chance to easily deliver orders to customers as they are stored closest to your customer now.
Follow a Storage Technique
It is advisable that you follow a set pattern for storing your inventory. This can be a FIFO, JIT, or LIFO. Here, FIFO stands for 'first-in, first-out', JIT stands for 'just-in-time' inventory management, and LIFO stands for 'last-in, first-out''. Each technique has a different flow, and you can choose the process that best suits your business. The most widely used pattern is FIFO as it regards a more sorted storage process, and the flow established is more natural. It also does not stock up old inventory and helps in keeping your stock up to date.
Forecast Sales
Try to predict your sales based on past trends and stock up your inventory accordingly. This gives you a fair idea of the sales you will make. Many predictive analytics software help simplify your work by automatically analyzing market trends and past transactions. With them, you can make several critical inventory and warehousing decisions like identifying which products you must stock and where you should stock them.
Ship with Multiple Courier Partners
All the hacks mentioned above are suitable for maintaining a substantial inventory. However, without efficient processing, your inventory is of no good. Although this does not have a direct impact on inventory management, if you ship via multiple courier partners, you can maintain a faster flow of the process and eventually do faster deliveries. This way, your inventory keeps moving and you can easily manage all SKUs. You can tie up with a shipping solution like Shiprocket to give you the option of shipping with 17+ courier partners like FedEx, Delhivery, Gati, Bluedart, etc.
Experiment with Dropshipping
Dropshipping is another convenient method of managing your inventory where you can ship your products without having to store them. You need to tie up with a third party wholesaler and ship directly through them. This saves you the hassle of SKU management and constant audits. You need to coordinate with the third party and tally the inventory regularly for listing the products. This can be a good option if you want to manage a small inventory or sell only a few products for a short while.
Conclusion
Inventory management is not only a critical aspect of your eCommerce fulfillment process but also an excellent opportunity for you to speed up the process. Give these methods a try and figure out what works best for your business. Optimizing your inventory will give the order fulfillment process a boost, and you can sell almost double.
Calculate Your Shipping Costs Now