5 Inventory Management Software For SMBs
Inventory management is a structured process of storing, ordering and controlling a company's products. It can be one of the biggest hassles for an eCommerce seller, yet it is vital for the growth of your business. No matter whether you have a small inventory or a large inventory at hand, inventory management is an integral part of any business. The lack of an inventory management software can make you lose a customer due to low inventory levels or lose your money due to piled up slow-moving stock.
However, navigating through multiple inventory management software to find the best one can be a tedious process. To help you save your time and resources, we've gone ahead and compiled the best inventory management software for your small business.
Read on to find out which ones make it to the top 5!
List of Top 5 Inventory Management Software for SMBs
Ordoro is one of the most appreciated inventory management software because of its low cost and plethora of features. It has an uncomplicated fee structure, unparalleled customer service and bundles of features for eCommerce sellers.
And guess what? Ordoro doesn't even require a download to run!
You can access the software using cloud services on the Internet. Ordoro also has a much simpler back office management to let you sell hassle-free anytime and anywhere. Here's what you can look out for-
A cloud-based host of tools

Hands-free dropshipping feature

Automatically route product to the appropriate drop-shipper

Take orders with multiple products and separate SKUs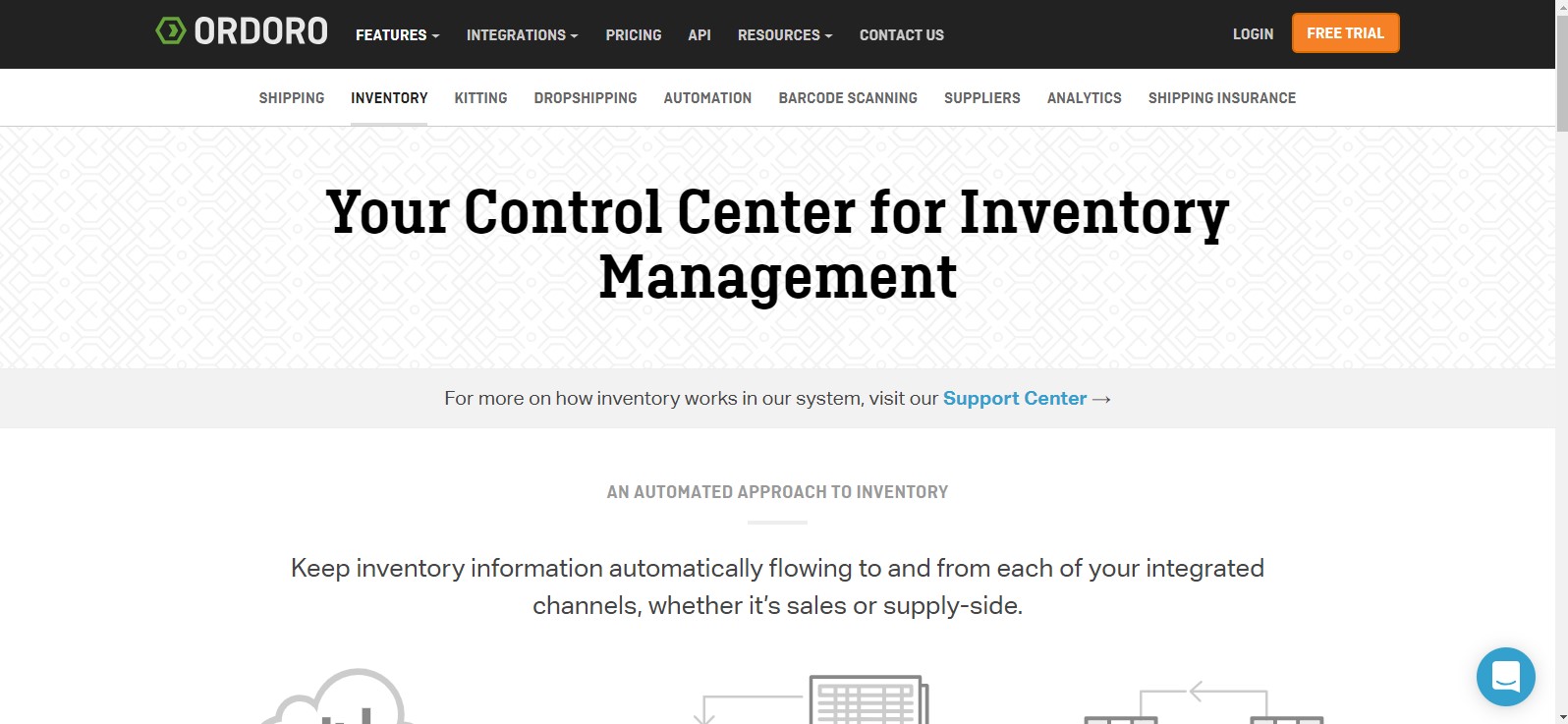 If you're planning to streamline your inventory, Zoho is the perfect option for you. It can help you manage your inventory on different sales channels, all from a single platform. It is a cloud-based platform that also provides you detailed insights about your inventory. With Zoho, you can grow your business by keeping track of every unit that you sell. Zoho offers:
Offline and online order management

Warehousing

Multiple shipping integrations

CRM integration

End to end tracking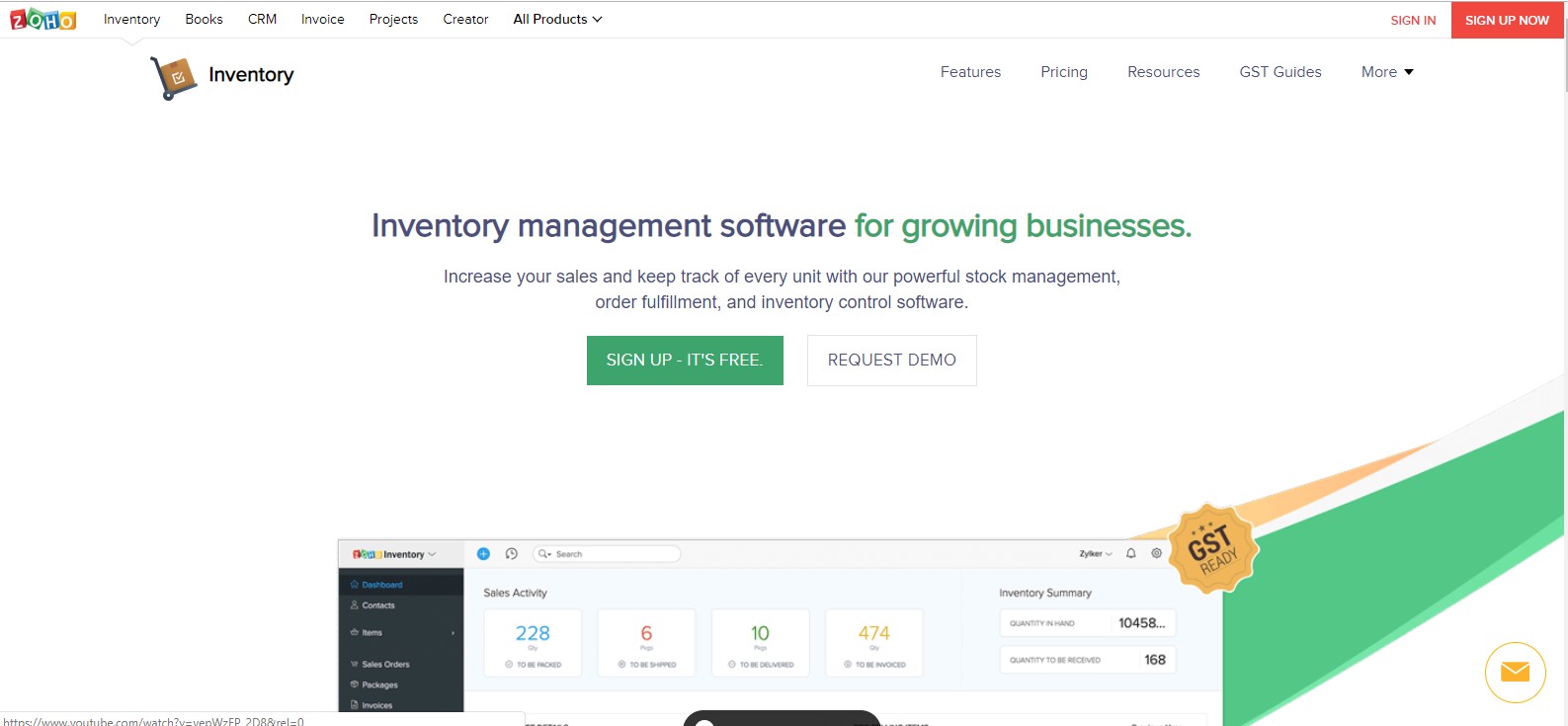 Tally.ERP9 falls in the category of economic and an all-in-one solution for your inventory. It works both as a warehouse management software and inventory management software at the same time. Apart from managing your inventory Tally.ERP9 also assists the seller in managing accounting, payroll, and GST. It supports various languages and is available on all platforms. Here's what you can look out for
In Tally.ERP9-
Product management

Warehouse management

User-friendly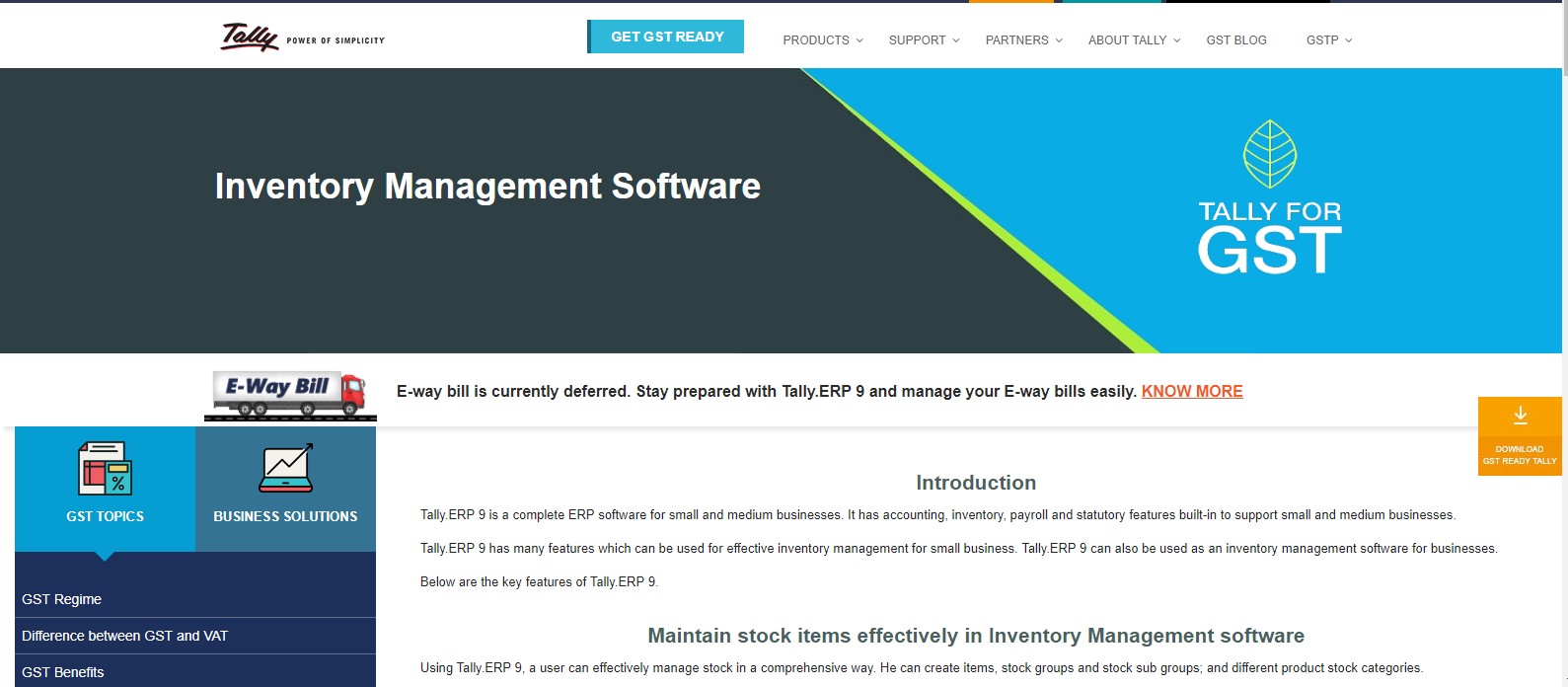 Fishbowl is yet another software that makes it to the list of our top 5 inventory management software. Not just in India, but Fishbowl is used all across the world due to its numerous qualities. It is ideal for small and mid-sized businesses and offers advanced features to track your inventory. Fishbowl eases your task of asset management for your business by automating quoting, ordering and purchasing process. With its thorough knowledge center, you can easily use the platform and efficiently manage your inventory. Here's what you can look out for in Fishbowl inventory management software-
Real-time tracking

Shipping integration

Barcode scanner setup

Merchant services

Multi-channel inventory management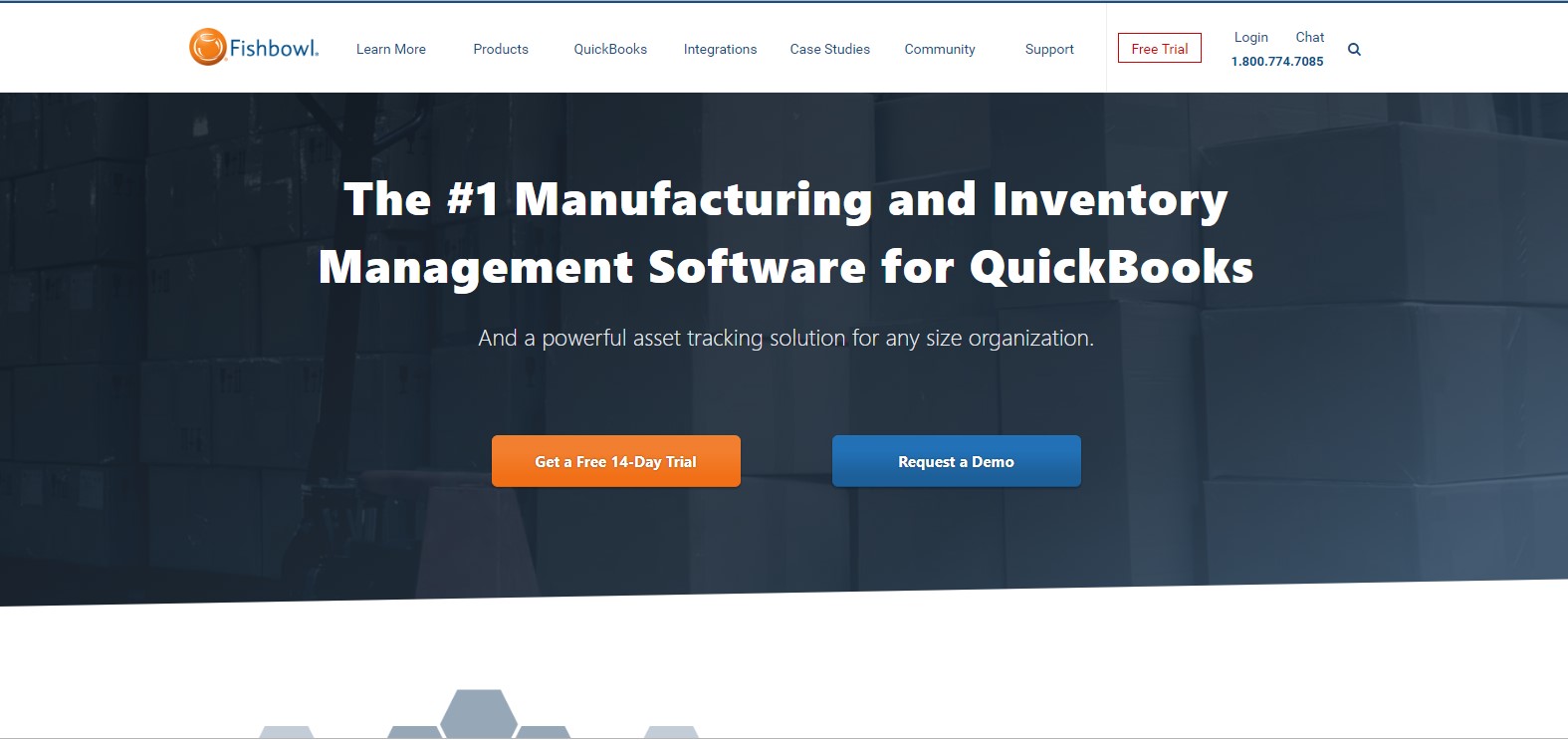 Dear Inventory is a simple yet powerful software for inventory management. It helps to automate your business execution tasks with multiple features. Right from manufacturing to the point of sale, Dear Inventory helps in accomplishing it all for your business's inventory. Some of its remarkable features for your business include-
Product families

Detailed Inventory reports

Inventory control

Re-order stock levels

Stock adjustments

Full purchase and sales history

Unlimited BIn locations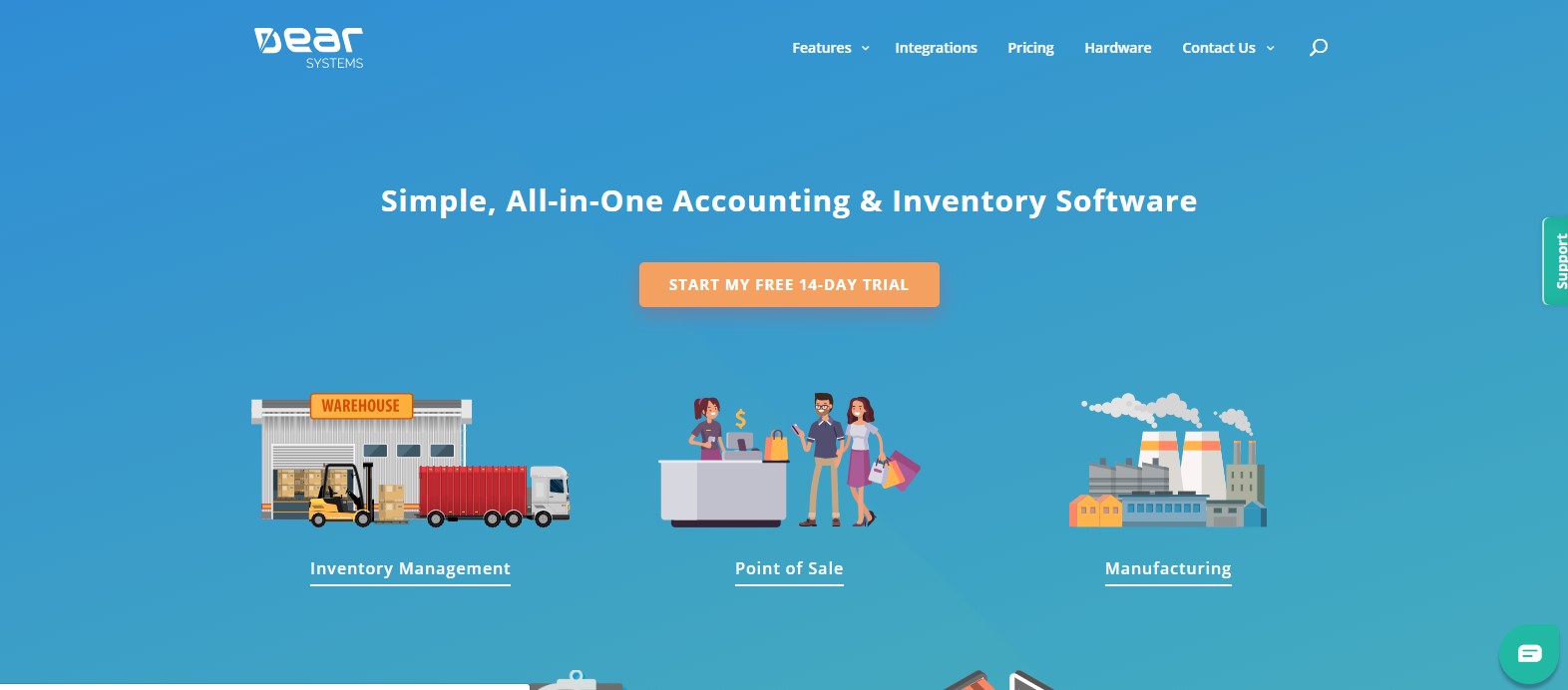 Now that you have the top 5 inventory management software right in front of you, pick the one that fits your business requirements. Inventory management can be one of the most significant factors responsible for the growth of your business. So if you're not doing it yet, you're probably losing your customers without even knowing about it.
Calculate Your Shipping Costs Now