How To Use Bundle Marketing For Increased Sales During The Festive Season
The festive season is one of the most crucial periods of making sales for eCommerce sellers. In eCommerce, there are multiple strategies and techniques that you can use to stay ahead in the game, one of which is marketing bundles. Product bundling and marketing product bundles is a tried and tested method of increasing sales and revenue and helps eCommerce companies to gain a competitive advantage.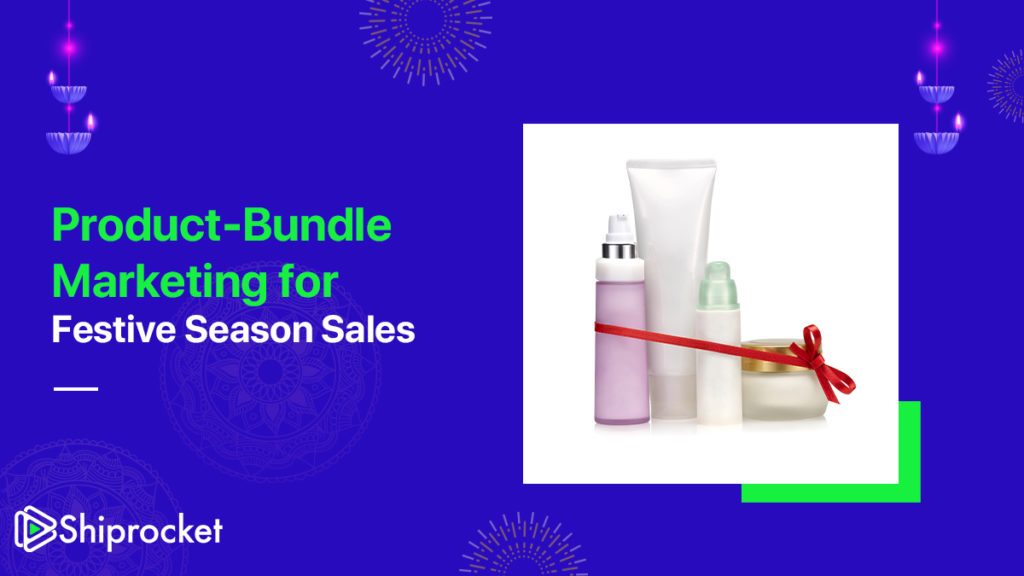 In this article, we will discuss all bundle marketing and how it can earn you customers and also help you with customer satisfaction-
What Is Product Bundling?
You must have come across this marketing strategy many times while shopping online. While it may come across as a direct approach, there is a science behind product bundling that will help you increase your profit.
A product bundle is a combination of items or services that are sold in a single package. Usually, the products in a bundle are complementary to each other. Let us take an example to understand this better. A personal care brand might offer body lotion along with a subscription service to have refills automatically replaced. Or the brand may create a product bundle containing body lotion, face pack, lip balm, and other such personal care products.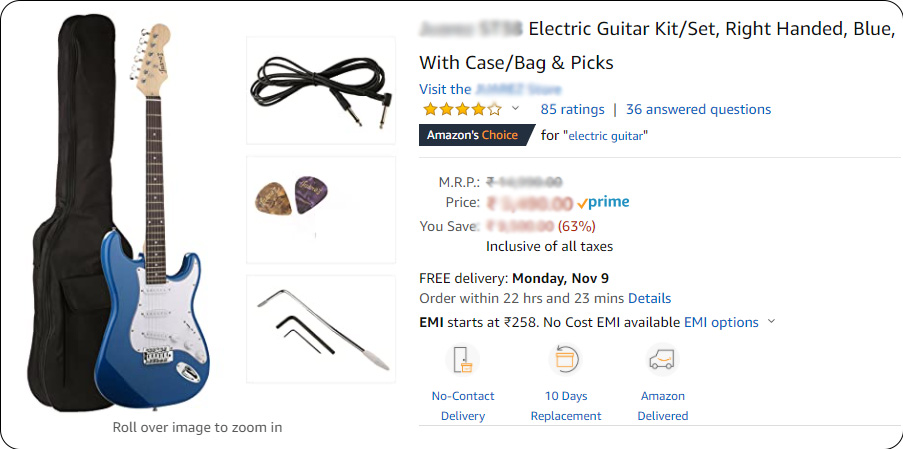 Here is another example of a 'product bundle' on Amazon, where the brand Juarez is offering a bundle that includes many other products along with an electric guitar that complement the guitar, such as a guitar bag, picks, etc. In this situation, the electric guitar is central to the bundle as this is the product most likely to trigger the desire to buy other accessories. The picks and bags aren't needed to be upfront purchases, but they complement the guitar so well that it makes sense to buy the bundle.
During this festive period, you can bundle up gift items such as an idol with a set of diyas and dry fruits. The bundle will sell like hotcakes!
Benefits Of Product Bundling
Marketing your 'bundle' or 'package deals' is a great way to gain customers during the festive seasons. Customers prefer bundles more because it gives them a discount on those items that may be priced higher individually. The bundle offers the customer more value and makes their shopping experience delightful.
For example, a consumer trying to create a new outfit will find that a bundle of well-matched clothes has what they're looking for and is cheaper.
But it's not just the consumer that benefits from product bundles – eCommerce sellers can also benefit significantly from offering these deals as well. Here's why.
With bundles, buyers are more likely to spend a lump sum, upfront, at that online store or marketplace listings instead of buying everything over an extended period and perhaps in multiple locations. While the push for multichannel distribution feeds this purchasing behavior, it comes at a cost for brands who have to pay to retarget ads and emails to bring them back.
Product bundles can save eCommerce businesses money on marketing and distribution by allowing them to purchase multiple products with one transaction. A key aspect of adopting a product bundling strategy is receiving a higher initial return on the cost of acquiring a customer.
That's not all – when done right, product bundling also helps keep inventory moving along at a healthy rate instead of stagnating. Products that are slowing down in sales or frozen stock can get a boost by being paired with relevant, sales-driving items. Retailers who offer package deals also find that they run out of the bundled products simultaneously, making restocking and general inventory management more straightforward.
How To Make Product Bundling Work?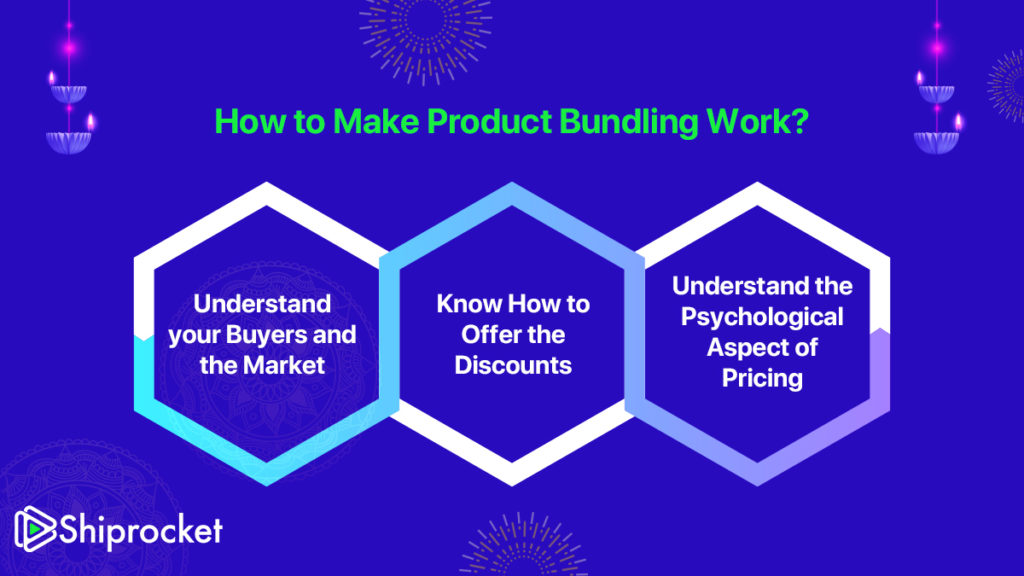 Understand your Buyers and the Market
Like any other marketing strategy you can employ, having a clear understanding of your customers is essential. Before building your marketing bundle, get up-to-date data about their preferences on different demographics. This includes:
The kind of advice or information that would be useful to your customers as to what to buy
The kind of deals they're looking for
The amount of money that they would be willing to spend
What products do they purchase simultaneously
Which products would they be willing to spend a little more money for
What products would give them value for money when included in the marketing bundle
For the market, find out the:
Competing bundle offers and their pricing
The estimated demand plus the marginal cost
The supply-chain structure
Possible risks
With this data, coupled with your own goals, you can make the offer benefits for both the buyer and the seller as possible.
Learn How to Offer the Discounts Effectively
Make the benefit of this marketing bundle as evident as possible to the buyer. This can be done by justifying the need to buy the bundle instead of the individual items. Remember, the buyer may not necessarily require all the items in the bundle. Still, your discount may encourage them to pick the bundle anyway. This goes alongside the complementing products. They really must be a great combo.
If this is not done carefully, you may risk not being able to sell anything.
Psychological Aspect of Pricing
Bundling your slow-moving or less popular products with the best-sellers is a smart strategy for both the seller and the buyer. The trick is in ensuring that the offer is irresistible and that it satisfies the customer's needs. And as they say, a satisfied shopper is a happy shopper. They will spread the word.
Final Say
For successfully marketing a bundle campaign, you must have up-to-date data on their potential customers' needs as well as market dynamics. If done right, especially during the festive season, it will do wonders for your business.
Calculate Your Shipping Costs Now