Best eCommerce Marketing Automation Ideas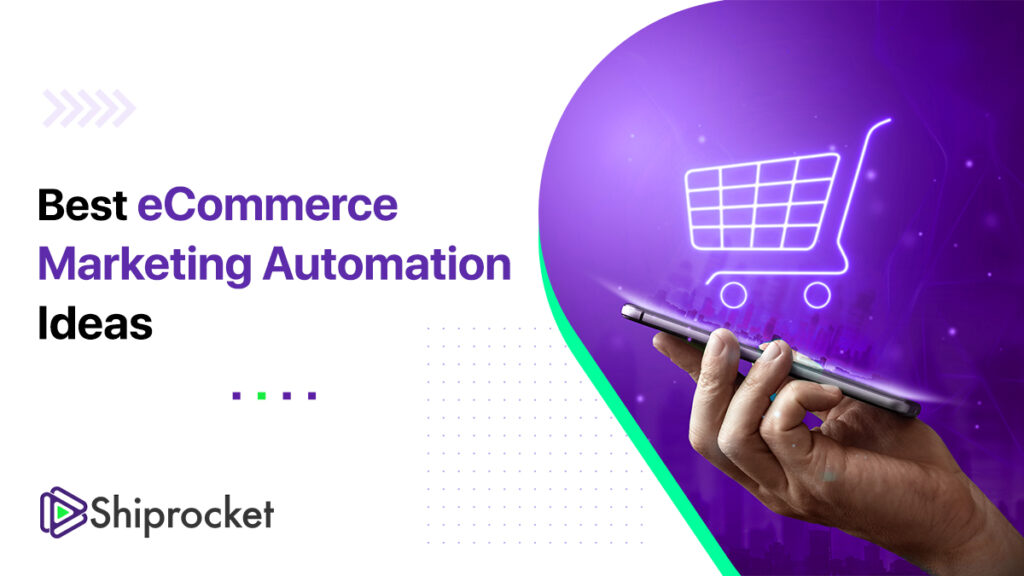 What is eCommerce Marketing Automation?
This method, in simple terms, includes employing eCommerce marketing automation software to manage and regulate repetitive processes. The management of the software or other duties might now be the primary focus of human resources.
Entrepreneurs frequently play many roles. However, devoting time and energy to tasks that can be automated might increase stress and failure. Another major issue is expansion, which forces business owners to hire staff or invest in automation to relieve some of their workload.
Why do We need eCommerce Marketing Automation?
There are various benefits of eCommerce marketing automation tools. Some are more specific to strategies, but there are some that apply regardless of your technique
1: Reduces human error
After a certain point, our minds will undoubtedly wander when we are doing tedious things. This could result in errors, some minor and others major. Automation software is recommended in order to reduce the possibility of human error.
2: You can scale up
You can keep adding tasks to the software, and it will complete them all without issue. once your foundational software is operational, you can devote time to developing even better tactics that you can then outsource to the software in order to free up your hands.
3: Saves time
You may concentrate on the crucial duties by letting the ecommerce marketing tools work in the background. Among these include improving campaigns and concentrating on management or top-priority concerns.
The Best eCommerce Marketing Automation Platforms
It can be difficult and time-consuming to choose among the many platforms that exist and offer automated solutions of various kinds. Among the top solutions for eCommerce marketing automation today are MailChimp, Drift, Drip, ActiveCampaign, and HubSpot.
Things to look for in an eCommerce Marketing Automation Platform
1: Ease of use
The software that requires the least amount of time to use is the finest for eCommerce marketing automation. The greatest tools available today may function perfectly on their own after requiring only two to three hours to set up and train. This means you can start assigning and overseeing jobs right away without having to figure things out for yourself.
2: Personalization
You need software that can be customised if you want your approach to exactly match your business plan. It greatly personalises the email and enhances your reputation. Additionally, you will need to adjust how you respond to consumer encounters.
3: Integration with third-party software
The ability to connect this tool to external systems like your own website dashboard or even third-party add-ons and software is always handy, even if it is not a top priority. You must, however, ensure that using and setting up these tools won't interfere with your workflow.
Marketing Automation Ideas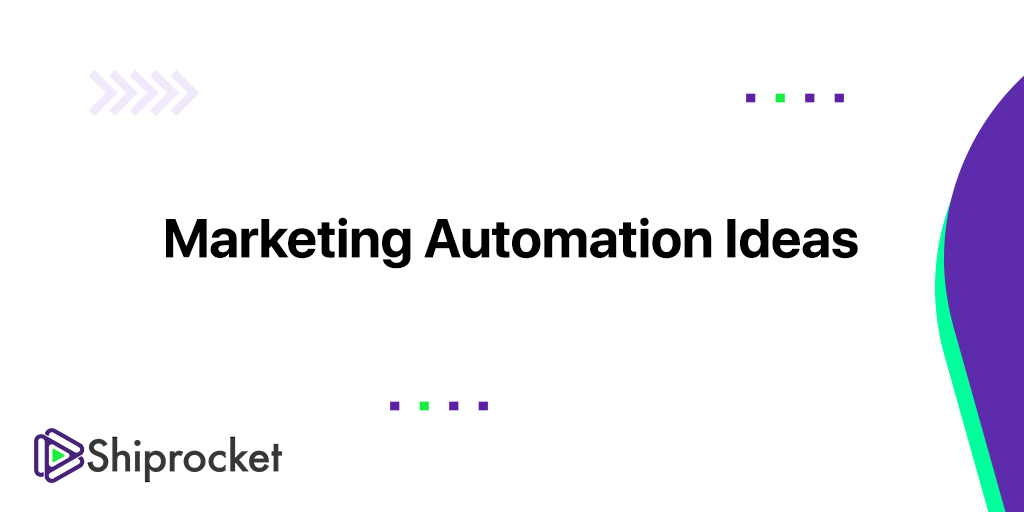 Creating and managing landing pages
Landing pages are essential. When a visitor clicks on an external link to your website, they are the pages that they arrive on. Always match the colour scheme and layout of your landing page to the advertising campaign that brought visitors there. Just so they are aware they are in the proper location.
Email Marketing Automation
Email marketing advertisements aimed to subscribers and prospective clients. They receive emails in their inboxes reminding them that your company is there. Additionally, it demonstrates your concern for them, which is strengthened when you include deals, discounts, and fresh information in your emails.
Automated Workflows
To ensure that every procedure is smooth, timely, and effectively handled, an ecommerce marketing automation workflow is useful.
Detailed Analytics
Monitoring and data analysis are just as important as leaving the software running. automation software frequently includes thorough statistics that let you carefully examine each component of your marketing plan for successes and failures.
eCommerce Marketing Automation Trends
New trends are continually emerging, changing the face of eCommerce marketing. The consumer experience can be made wonderful by using various eCommerce marketing techniques. Here are a few significant e-commerce marketing trends for 2022 so far:
1: Personalized shopping experiences
The individualised in-store shipping experience is now being offered online. Online shopping experiences can be made more appealing to customers by using data on browsing and purchasing behaviour. Businesses also provide online shopping assistants, personal stylists, and try-at-home services as part of their eCommerce marketing automation customer service,
2: Series of emails for cart recovery
Multiple timed emails sent to clients who have abandoned their shopping cart, increase the probability that they will complete the transaction. You can do this by emphasizing the need for the products now or even by promising discounts if they purchase all of them.
3: Artificial Intelligence
Allowing AI to take the lead is one of the many crucial eCommerce marketing automation guidelines that organisations use. This might take the kind of chatbots, better recommendations, accelerating the sales process, or simply offering a pleasurable buying experience.
Conclusion
The future of eCommerce marketing is automation. By assigning jobs to future-driven software, businesses can enhance client interactions and accelerate sales.
Calculate Your Shipping Costs Now